TV Review: Whitney
The comic's attempt to bring her stand-up act to the small screen doesn't quite pan out.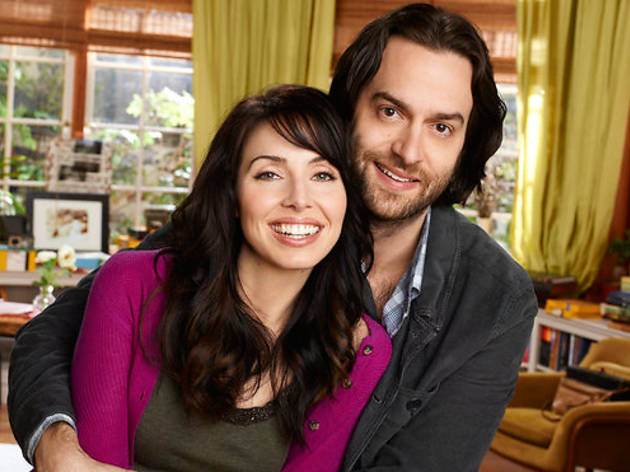 1/5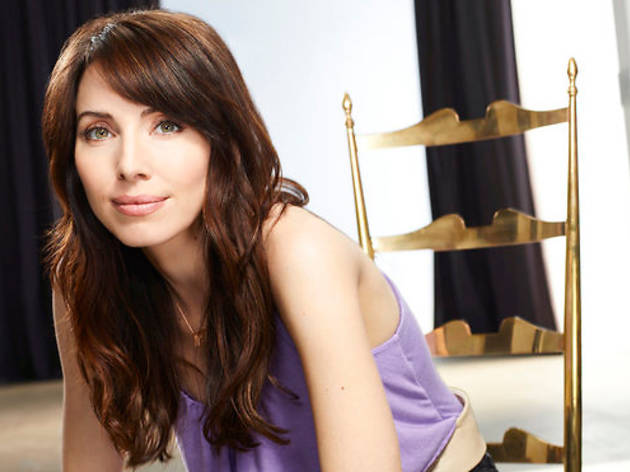 2/5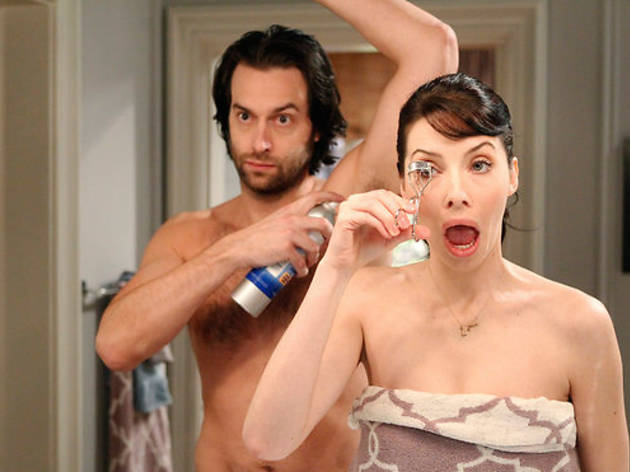 3/5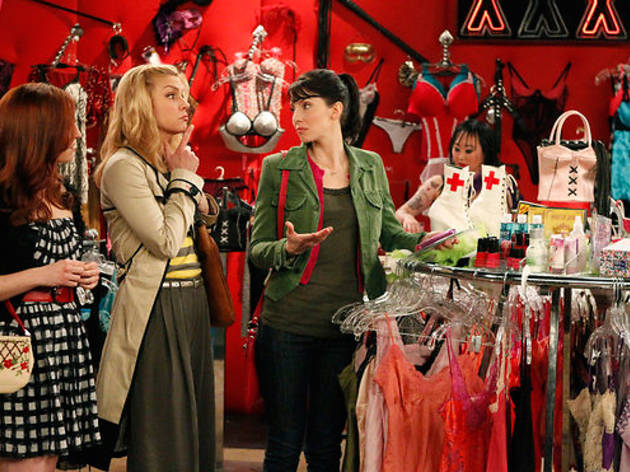 4/5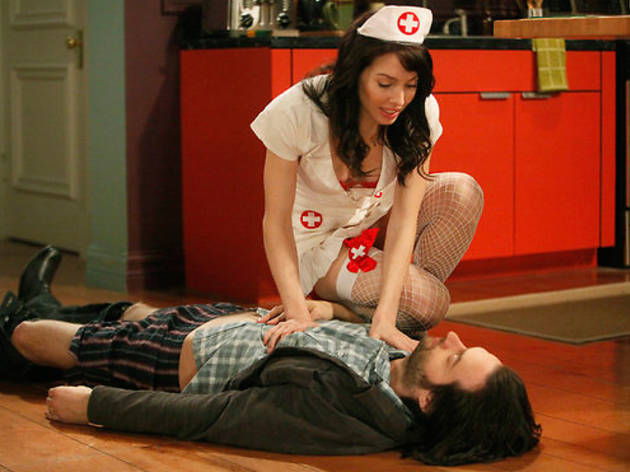 5/5
Whitney Cummings certainly gets a gold star for effort this television season, in addition to writing and starring in Whitney, she also created CBS's Two Broke Girls. Unfortunately, the sitcom that bears her name and face doesn't fare as well as the one in which she does purely backstage duties.
Created in the '90s template of transitioning stand-up comedians into celebrity status, Whitney is a multi-camera sitcom, filmed live in front of a studio audience, featuring its star in a role that's basically Cummings but with a different job. The main thrust of Whitney is that the titular character boyfriend, Alex (Chris D'Elia), have been together for several years and Whitney begins to fret about the cooling of their sex life, as well as feel insecure about them not being married, even though it's something she doesn't want. These fears are unfounded and just a reason for her to spin out of control into moments zany awkwardness. The pilot has two major comedic set piece. The first, which is remarkably lacking in humor, is a visit to a friend's wedding where Whitney proceeds to ruin various moments of the celebration by being utterly clueless. The second set piece draws a few laughs at the outset, but drags on a little long, involving Whitney dressing up in a naughty nurse outfit to try spice up her sex life, only to take the role playing aspect a little far.
Cummings's stand-up routine can very deftly balance mainstream humor with a bit raunchiness, making her seem like an obvious talent to spin off into sitcom success. Unfortunately, Whitney tries so hard to fill every second of its run-time with jokes that it never seems to stop and take note whether they're funny. Cummings and D'Elia actually make a fairly adorable couple and the best moments of the pilot are when they stop playing to that live studio audience and just exist as two people in a loving relationship. Of course, even if that were true, there would still be the problem of the supporting cast, which manages to be equal parts nagging and forgettable. Whitney is by no means the worst new comedy this fall, but it is a wasted opportunity.
Whitney premieres Thursday 8:30pm on NBC.