Bucktown spas and yoga studios
Asha Salon & SpaLike the Gold Coast and Schaumburg locations, this place is decked out in natural materials, such as rock-walled treatment rooms and a...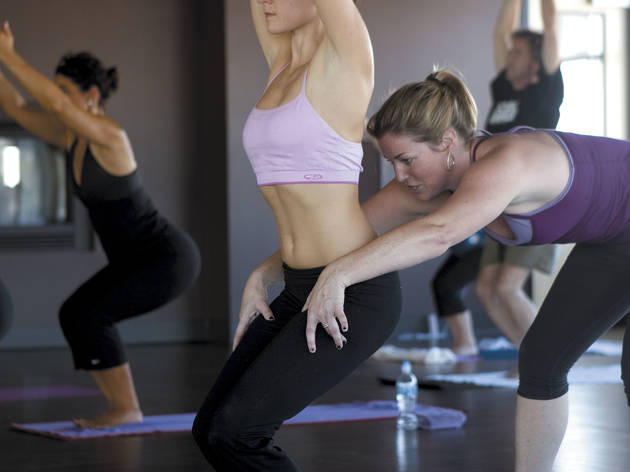 Asha Salon & Spa
Like the Gold Coast and Schaumburg locations, this place is decked out in natural materials, such as rock-walled treatment rooms and a bamboo-adorned waiting area. Take a mental vacation by choosing from an exotic menu of massages, facials and waxes. Think tropical body wraps and botanical skin resurfacing. 1808 N Damen Ave (773-292-1100).
Chicago Meditation Center
No need to be a Yoda-in-training. This venue welcomes everyday folks with open arms. If you're busy/frazzled/stressed—and really, who isn't?—sign up for a gratis beginners' meditation class and learn skills that will help you find your Zen place. More advanced courses and weekend workshops are also available. 2215 W North Ave.
CorePower Yoga
If you can get over the Starbucks quality of this sprawling yoga franchise (it has more than 50 locations nationwide), you're in for a killer workout. All classes include an intense core-centric segment, but it's Yoga Sculpt that keeps us coming back—think traditional poses with free weights, followed by a quick bout of plyometrics (like high knees and running in place). Don't forget a towel—you will sweat. 1704 N Milwaukee Ave (773-227-9642).
Frog Temple Pilates
In addition to private Pilates lessons, the menu here is jam-packed with group yoga and Pilates sessions, plus classes geared toward pre- and postnatal women. Boot camps are offered seasonally, as well. If you'd like to soothe your tired muscles post-class, sign up for a massage session (rates start at $50 for 30 minutes). 1635 W Cortland Ave (773-489-0890).
Global Yoga & Wellness Center
The name echoes the center's mission to include and integrate as many yoga styles as there are good instructors to teach them. Big windows overlook a bucolic scene, and specialties include all styles of hatha and vinyasa flow. Choose from a healthy number of prenatal, childbirth and mom-and-baby yoga classes, too. 1823 W North Ave (773-489-1510).
MaZi Dance Fitness Centre
Eleven current and former dancers teach a variety of dance-based fitness classes for kids and adults. Varieties include Ballerina Fight Club, Zumba and hip-hop. 2001 W North Ave (773-278-9600).
Om on the Range
Instructor/co-owner Beth Range Kiely continuously walks the room, readjusting and offering support blocks in classes that are blissful and fitnessy at the same time. We love the calm and supportive vibe at this location, where you can choose between classes that last 60, 75 or 90 minutes. 1834 North Ave, second floor (773-772-9642).