New and notable Wicker Park boutiques
C. DahlstedtWhen Carl Dahlstedt explains that he's trying to make each of the pieces in his eponymous shop in Wicker Park "well-made, down to...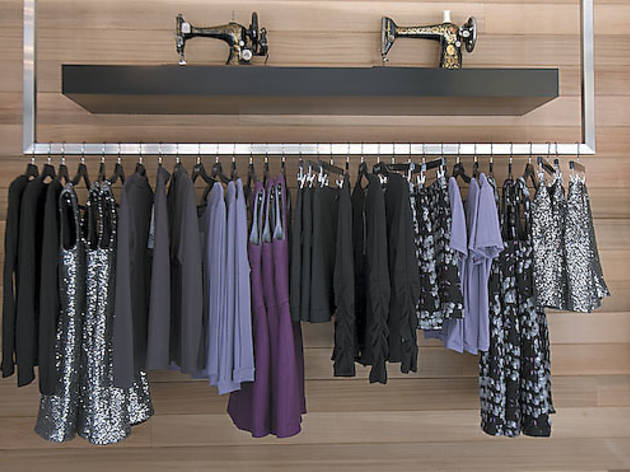 C. Dahlstedt
When Carl Dahlstedt explains that he's trying to make each of the pieces in his eponymous shop in Wicker Park "well-made, down to the details," he's referring to luxe finishings like Italian zippers, cashmere-trimmed Italian wool suits for guys, and cashmere hems for girls. The Detroit-native designer sells his made-in-Chicago mens- and womenswear line, with simple silhouettes such as A-line dresses and button-downs with details like twisted pleating, pin tucks and hidden pockets. 2028 W Division St (773-687-8273). Tue–Sat 11am–7pm; Sun noon–5pm.
Division Street Watch Co.
While you can certainly rely on owner Steve Evavold to repair your broken watch or replace its battery, you'll have more fun perusing the selection of vintage Rolexes and jewelry made in-house using vintage watch parts and pocket watches. And even if you're just browsing, you'll still leave with an encyclopedia worth of information about timepieces. 2017 W Division St (312-714-6083). Tue–Fri noon–6pm; Sat noon–5pm.
FoundRe
An impressive collection of rubber dinosaurs takes over a shelf built high above woodworker Raun Meyn's gallery/retail space in Wicker Park. The toys have their own history, but nothing like the custom picture frames and furniture Meyn constructs from weathered window panes, old doors and panels. Meyn cleans, treats, lacquers and protects each piece before breaking it down to construct rustically beautiful frames, tables, bookshelves, cabinets or any other custom piece of history for your living room. For framing (starting at $50), a consultation area displays 150 one-of-a-kind colored door chips, each marked with its own distinct cracks and peels. You'll also find an array of premade frames (prices start at $24); artwork and small furniture pieces are also for sale. 2151 W Division St (773-235-3600). Tue–Sat 11am–7pm; Sun noon–5pm.
Frill
From the owners of now-shuttered shoe shop Pump, this accessories-only store (which also has an outpost in La Grange) features a variety of accent pieces such as scarves, hats and a large selection of jewelry. From structured bags and sassy fedoras to colorful bangles and cuffs, the options are aplenty. 1747 W Division St (773-342-8900). Mon–Sat 11am–8pm; Sun noon–6pm.
Paper Doll
With its wide selection of cards and stationery, this small paper-goods store by the Swett sisters gently puts e-mail in its place. One look at Great Lakes screenprinted cards or the ladylike class of Snow and Graham's thank-you sets ($13), and the too-busy-to-write excuse flies out the window. Pick up cutesy shirts, yummy-smelling candles and jewelry like vintage-inspired charms while you're there. 2027 W Division St (773-227-6950). Tue–Fri 11am–7pm; Sat 11am–6pm; Sun 11am–5pm.
Penelope's
One of the few things Division Street today has in common with Division Street of ten years ago: Penelope's. Now married with kids, the mom and pop owners continue to run a thriving shop, equally appealing for guys and girls. From Rachel Comey to APC on the spendier side end and BB Dakota keeping it affordable, the colorful, curated selection always pops against the store's baby blue walls. 1913 W Division St (773-395-2351). Mon–Sat 11am–7pm; Sun noon–6pm.