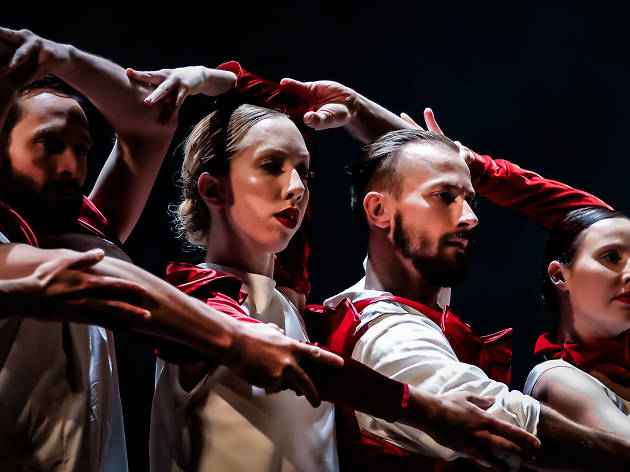 Time Out says
A welcome return for this Rijeka- born contemporary ballet, which was co-produced by The Croatian National Theatre Ivan Zajc Rijeka and the Zagreb Music Biennale. The ballet was created by two
fresh, young talents connected to the theatre in Rijeka, Frano Đurović, who penned the musical score and Giuseppe Spota, who
devised the choreography. The ballet debuted earlier in 2019 at
the Zagreb Music Biennale and holds artistic diversity but also the promotion of dialogue between artists of different cultures within its themes. The ballet itself was
inspired by the collection of poems 'Wall Newspaper' by much loved Croatian singer Arsen Dedić.
Details