Amazing treehouses in Croatia you can actually stay in
Get away from it all at one of these luxurious treehouses in Croatia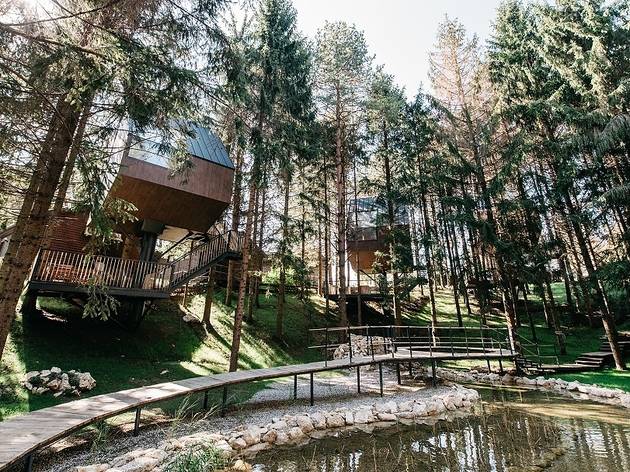 A trip to the countryside is a great way to reconnect with nature. But once you've reached your countryside hotel or apartment, it can feel like you haven't left the city at all. The sounds and sights of the forest are concealed by double glazed windows, and the wifi competes for your attention rather than the changing colours of the sunset and the stars. Staying in a treehouse lets you get properly back to nature. These treehouses range from chic and comfortable to luxurious, and while they still hold all the mod cons you expect, they won't detract from the actual reason why you've ventured into the wild.
RECOMMENDED: Croatian castles you can stay in.
Amazing treehouses in Croatia you can actually stay in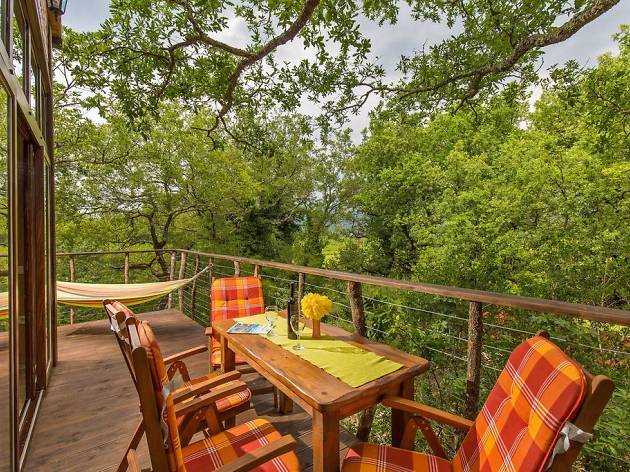 Cadmos stands on a 50 m² platform among oak trees and lies within an adventure park, perfect for a high-octane holiday of hiking, climbing, cycling, zip lines, paintball or archery. The treehouse is located 25 kilometres from Dubrovnik, ten kilometres from Cavtat and just five kilometres from Dubrovnik airport. The solar-powered dwelling can accommodate up to six people, has a large open terrace, three bedrooms, kitchen, dining area and wonderful views.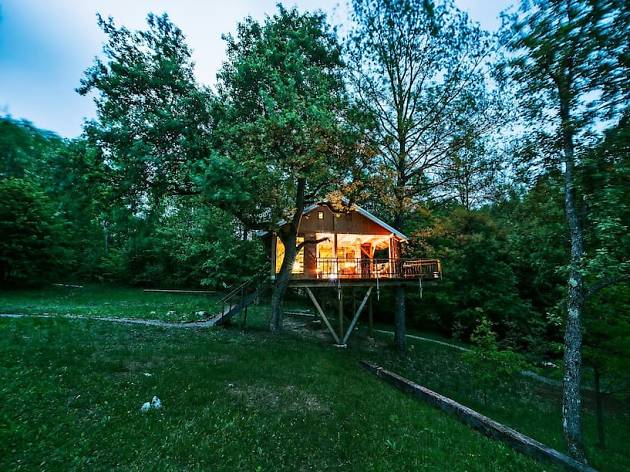 Treehouse Resnice, Barilović
Located in Barilović, Karlovac County, Treehouse Resnice-Mrežnica offers mountain views and sits near four rivers. The treehouse has a balcony and barbecue facilities as well as an indoor kitchen, meaning you don't have to leave the beautiful ambience of the place in order to dine. Local activities include cycling, hiking or canoeing and it welcomes solo travellers, couples, families and pets.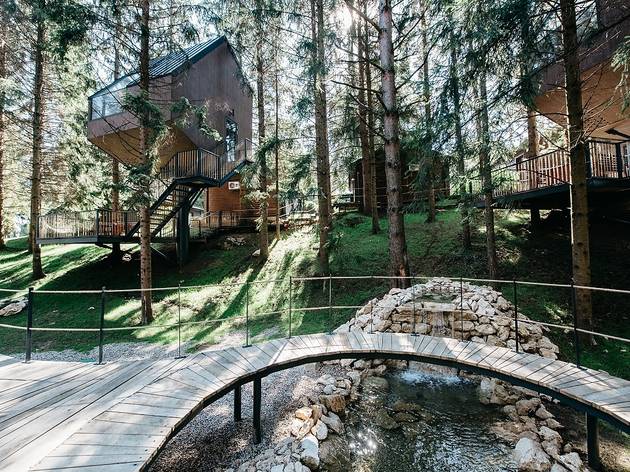 © Sanja Jagatić
Five treehouses are the central feature to this new glamping resort located on the outskirts of Grabovac, near Plitvice Lakes National Park. Plitvice Holiday Resort is situated in a picturesque spot by a water feature and beneath mountainous trees. Each of the houses are built from wood as are the walkways that snake around the camp's water feature. All of the treehouses hold two bedrooms, each with its own bathroom, plus a kitchen and a terrace and all come with WiFi and air-conditioning.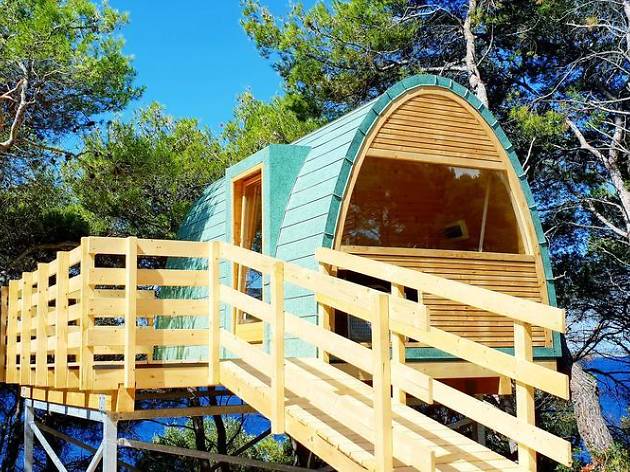 Croatia's first and only pop-up festival island, Obonjan takes a holistic approach to the art of partying. A self-styled Adriatic Shangri-La, its ten-week programme is curated by artists, labels and cultural institutions. This treehouse is a new accommodation option for 2018 and can house a solo visitor or a couple. The view overlooks the forest and the sea. It has an en-suite bathroom, its own fridge, air‐conditioning, electricity and an external terrace with table and deck chairs.