Motovun hotel and accommodation guide
Choices are sparse, but there's a few stand out accommodation and hotels options in Motovun: our local experts select the best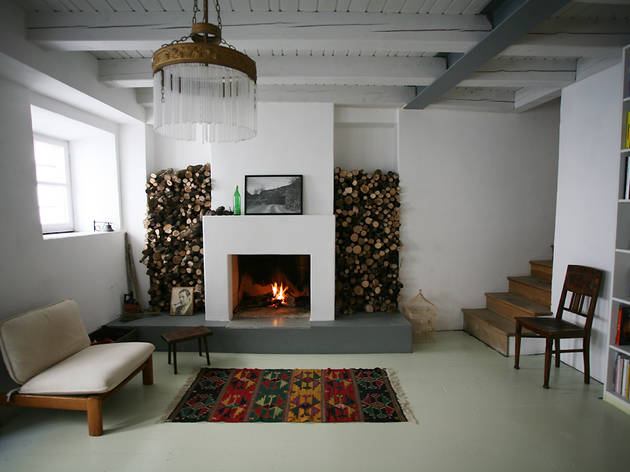 Motovun has just the one hotel but there's an increasing number of private villas, houses and rooms to rent, from the basic and clean bookable by the night to the impressive and high-end – most notably the Hilltop Retreat (www.motovunvilla.com).
Where to stay in Motovun...
Hotels, Rental apartments
Motovun is the perfect base for exploring Istria and this is the perfect house to stay in while you're doing so. Beautifully restored over the last five years by a London-based photographer this four-floor, this 18th-century home is now available to rent by the week. Arranged across 200 square metres, it's ideal for groups of up to six, with a huge master bedroom, two further large double bedrooms, three toilets, two showers, one bath tub, two living rooms/reception rooms, two terraces and a mature herb and fruit garden overlooking the truffle-packed forest below. The traditional character – original stone walls, an olive grinder – is complemented by the work of local craftsmen and modern technology (flatscreen TV, cable, WiFi, range cooker, dishwasher). Children are very welcome and a cot and baby-feeding chair are provided; pets can be accommodated too. One living room/library has a large open fireplace; the garden comes with a barbecue; there is a dining table and chairs for up to ten, and you can park just ten metres away.
The only hotel in town opened a spa in 2008. At that point, the attractive Kaštel moved up from being a homely three-star to one of the best mid-priced, stay-and-relax deals in Istria. The spa centre, made of Istrian stone, offers a covered hydromassage pool, dry and steam saunas, as well as views of the verdant landscape. There's also a lovely garden. Some of the 34 well-appointed rooms have balconies with fine views, and half-board rates. The restaurant is a destination in its own right, with quality Istrian cuisine served indoors or out on the square.
More to explore