Get ultimate island seclusion at this luxury off-grid retreat
What began as a spark of an idea by energy trader Mirko Ivanda, a graduate of Wake Forest University, has since developed into an ambitious, exciting and eco-friendly tourism project on Brač, the closest island to the Dalmatian port of Split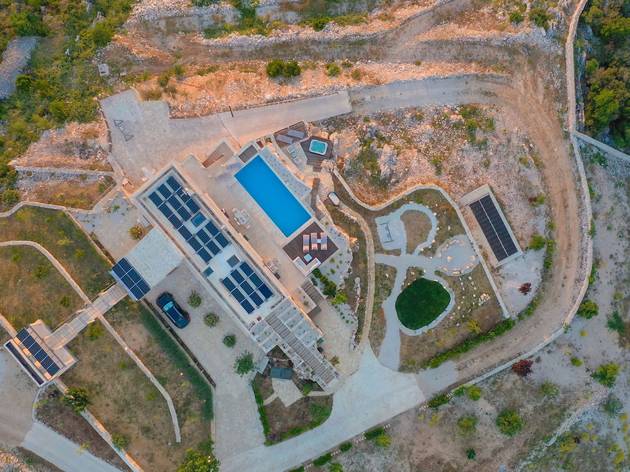 The concept behind the Dol Hills estate is to combine a luxurious island retreat, secluded yet connected, with a self-sustaining estate striving towards carbon neutrality. Backed by solar panels and batteries, with its own waste-water treatment, this year-round pioneering development shows how to live in harmony with nature without having to sacrifice comfort or luxury.
© Ante Mandić /Digitalvizija
To this end, finding a site 46,000 square metres in size near Dol, inland from Postira and Lovrečina Bay on the north coast, Mirko and his crew followed old paths used by shepherds to lay down and renew some 16km of road, 3km of cables and 4km of stone walls. Reviving the island's traditional crafts is another vital aspect to this wide-reaching development.
But first, the property itself. Twenty minutes from Brač airport yet completely secluded, the Dol Hills estate suits the health-conscious couple looking for a getaway, the active family and any fun-seeking group of friends looking for that special Adriatic island vibe.
© Ante Mandić /Digitalvizija
Set on the 'green lung' of Brač, the estate is spread over two levels, with a pool, jacuzzi, sauna, private bar, laundry room and cinema below ground. The main bedroom connects by a secret staircase to the screening room. At ground level, a covered terrace is complemented by three guest rooms.
+385 91 537 0282, dolhillestate@gmail.com, dolhillsestate.com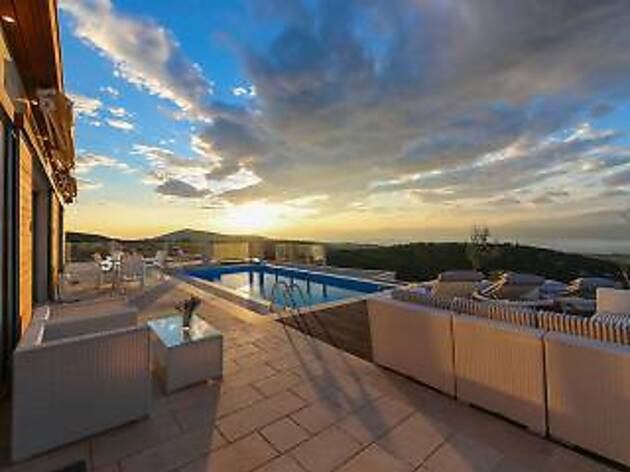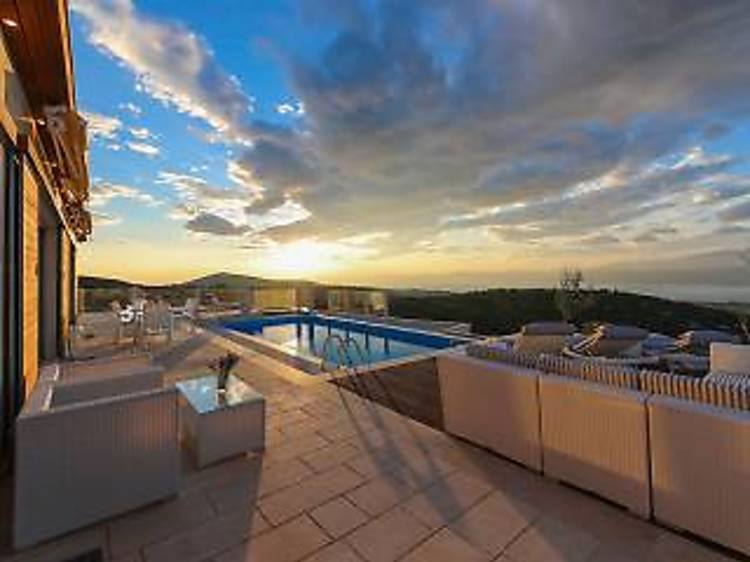 © Ante Mandić /Digitalvizija
For health-conscious couples
Privacy yet luxury are the watchwords here. Couples can take full advantage of the isolation, yet be as involved in local life as they wish since almost all of the island's main locations are a mere 20 minutes away. Around the property, Italian-designed furniture, 4k TVs and a cinema room provide quality touches to any stay here. Roof windows and a handy telescope offer vistas of the starry skies – light pollution is minimal – and a lavender scent will imbue the air throughout. De-stressing and detoxicating from everyday life are paramount.
A local service can deliver fresh bread and healthy, satisfying meals from the Konoba Kopačina at Donji Humac. As the project unfolds, so a chef here will be able to prepare organically farmed foods right on the spot, using the olive oil and wine – Babić, Plavac Mali, Pošip – also being cultivated.
Also planted are fruits such as goji berries, blueberries and rose hips, antioxidant superfoods that guests can pick for themselves at leisure. The surrounding black pines release more oxygen than other trees. Elevation does the rest.
While creating local permaculture, small-scale agriculture sectioned off around the property will introduce guests to the island way of life, encouraging them to join harvests, olive- and grape-picking and fishing.
Medical tourism – with nutritionists and massage therapists nearby, underpins a spa and wellness culture.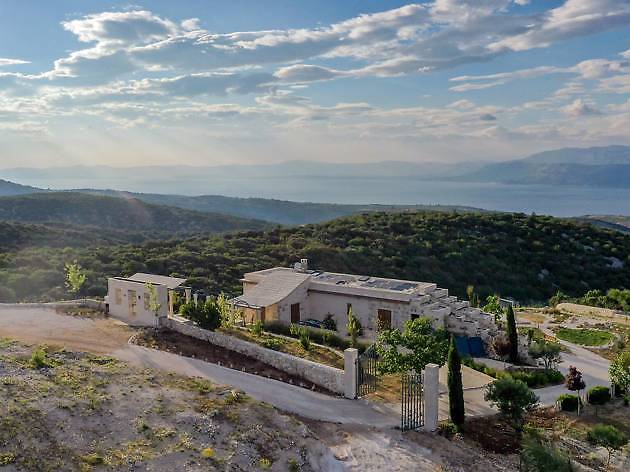 © Ante Mandić /Digitalvizija
With 2,700 hours of annual sunshine, Brač is ideal for adults and youngsters looking to spend most of their holiday in the great outdoors.
Included in the infrastructure so painstakingly put in place by Mirko and his team is a path connecting to beautiful Lovrečina Bay on the north coast takes a mere 10 min drive. Here, a long sandy beach and lovely bathing spots are generally uncrowded.
The 50 m2 saltwater swimming pool is cleaned in a biological way, without pollutants equipped with Counter Swimming jets, of course, meaning guests with skin ailments can dive right in. If you're here with younger ones, there are also swings. If it clouds over, there's a Billiards table, darts, family games, table tennis table and a cinema. Complete with Playstations for some winding down time.
Depending on the age group, you can also enjoy mountain biking, hiking and climbing – up at the nearby high point of Vidova Gora, you can see as far as the peaks of Biokovo.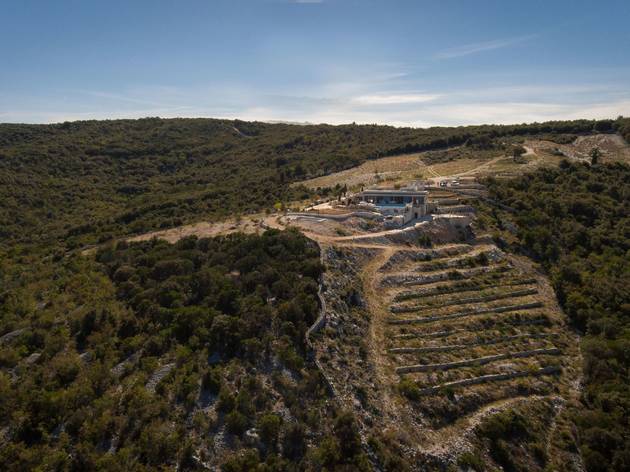 © Ante Mandić /Digitalvizija
Dol Hills is not only a luxurious property – it's an amazing party and event location, too. There's even a chapel of St Barbara from the 11th Century, just five minutes away from the estate, making it perfect for weddings and receptions. Mirko and his wife Helena had their wedding party here on the estate, below a canopy of stars. Not only is there no noise from neighbours – you don't have to worry about disturbing anyone.
The magical party island of Hvar is quickly reached by catamaran or speedboat, allowing you to retreat back to a few home comforts when you're all played out.
If you're looking for a relaxing morning's sightseeing, then carved into the rock face a short drive from Dol, Blaca Monastery was created by Glagolitic monks as an agricultural co-operative in the late 1500s. Its most famous occupant was hermit priest Father Niko Miličević who established a modest observatory here. The history of the island means a lot to Mirko, who centrepieced a painting of the monastery and installed a telescope for watching the twinkling night sky. After sightseeing, naturally, there's always the beach.