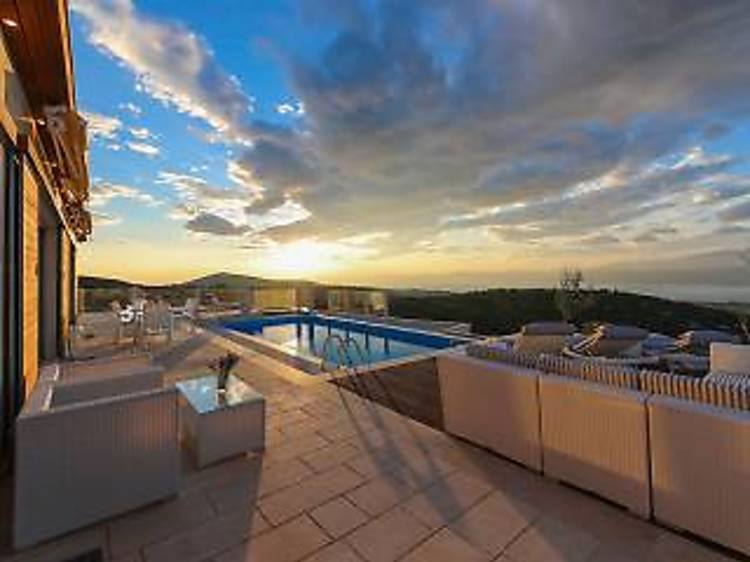 © Ante Mandić /Digitalvizija
For health-conscious couples
Privacy yet luxury are the watchwords here. Couples can take full advantage of the isolation, yet be as involved in local life as they wish since almost all of the island's main locations are a mere 20 minutes away. Around the property, Italian-designed furniture, 4k TVs and a cinema room provide quality touches to any stay here. Roof windows and a handy telescope offer vistas of the starry skies – light pollution is minimal – and a lavender scent will imbue the air throughout. De-stressing and detoxicating from everyday life are paramount.
A local service can deliver fresh bread and healthy, satisfying meals from the Konoba Kopačina at Donji Humac. As the project unfolds, so a chef here will be able to prepare organically farmed foods right on the spot, using the olive oil and wine – Babić, Plavac Mali, Pošip – also being cultivated.
Also planted are fruits such as goji berries, blueberries and rose hips, antioxidant superfoods that guests can pick for themselves at leisure. The surrounding black pines release more oxygen than other trees. Elevation does the rest.
While creating local permaculture, small-scale agriculture sectioned off around the property will introduce guests to the island way of life, encouraging them to join harvests, olive- and grape-picking and fishing.
Medical tourism – with nutritionists and massage therapists nearby, underpins a spa and wellness culture.