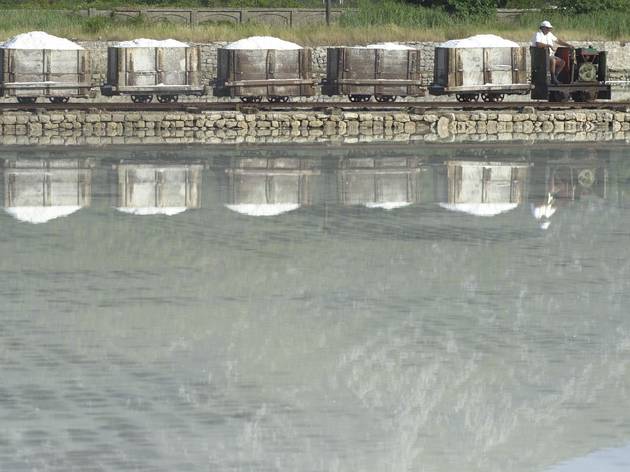 The salt pan
s
 stretching south
east
 of 
Ston
 are thought to be among the oldest in the Mediterranean, in more or less constant use for 4000 years. The basic method of production hasn't radically changed s
ince the M
iddle 
A
ges
 – the pans fill with seawater
,
 which evaporates in the summer heat, leaving a residue of salt that is then 
shovelled
 manually
 into barrows
.
There are three basins for the production of domestic kitchen salt; two for industrial salt. 
Visitor
s 
eager for a bit of manual 
labour
can 
join the Gathering Salt Summer Camp 
between July and September
 – and although the working day for volunteers is 
relativel
y short, it does start at 6am sharp
.
| | |
| --- | --- |
| Venue name: | Ston Salt Works |
| Address: | Pelješac |
| Opening hours: | All year, upon request |