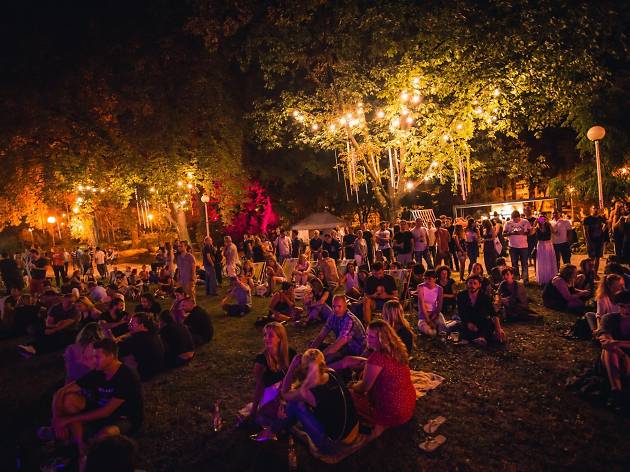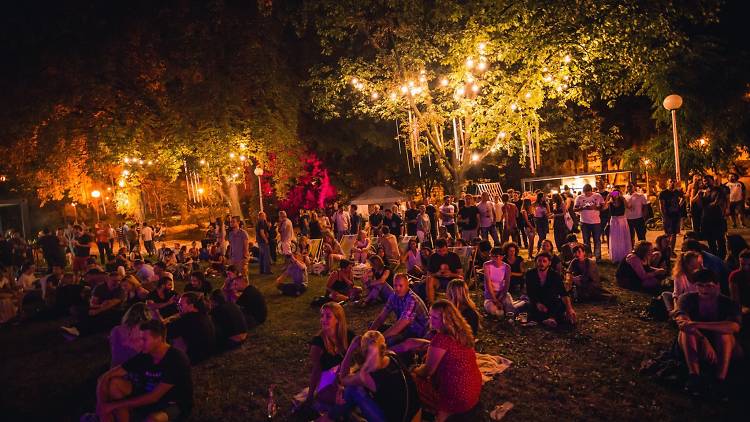 1/2
Crossover Festival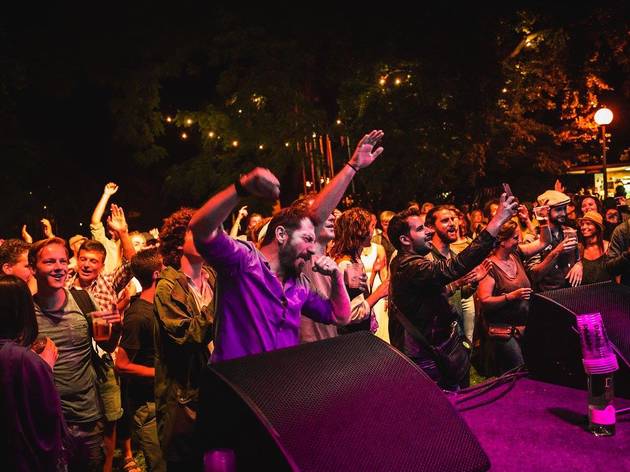 2/2
Crossover Festival
Time Out says
A free four day festival of funk, soul, jazz, brass, folk and alternative bands in a beautiful city centre park
One of the standout musical highlights of last summer, Crossover Festival feels like no other music event held in the city centre. Its location at Ribnjak park, just a few minutes walk from Zagreb's bustling main square, lends Crossover the same vibe as you might find when visiting a festival way out in the countryside, its main stage surrounded by trees which are decorated by lanterns. The audience, a mixture of visitors and locals of all ages, although mainly young, lay on picnic blankets, snacked on street food and took advantage of the great craft beer on offer, while funk, soul, jazz, brass, folk and alternative bands entertained, two per day, over the course of four days. Being a free entry festival, there were no queues to come and go and passers-by were drawn in to mingle with the music lovers, creating a wonderfully welcoming and inclusive event. It's a great place to meet and hang out with locals and friends, away from the intrusive excess of loud music and alcohol that you might find in a busy nightclub.
Zagreb's warm summer nights lend themselves so well to such an event, this pitch-perfect combination of music, setting, atmosphere, food and drink granting everything you'd hope for of a night in the city. Tonight, Friday 5 July, young Zagreb trio Sfumato bring their angular punk funk, sounding not unlike an instrumental version of early Red Hot Chilli Peppers. They are followed by the more extensive, brass-embellished jazz sounds of Dementronomes.
On Saturday 6 July, Serbian band Fish In Oil play a largely acoustic and sometimes wonderfully wild take on jazz which can be edged into soundtrack or psychedelic territory by their addition of electric guitar. They are followed by Macedonian outfit Letecki Pekinezeri whose recall a perhaps more traditional and earlier jazz era with their sounds.
The free weekend festival closes on Sunday with a performance by leading Zagreb alternative combo Porto Morto followed by innovative Israeli double bass player Adam Ben Ezra. DJs soundtrack the early and late hours.
Details