Mahler's Symphony No. 2 / Mahlerova 2. simfonija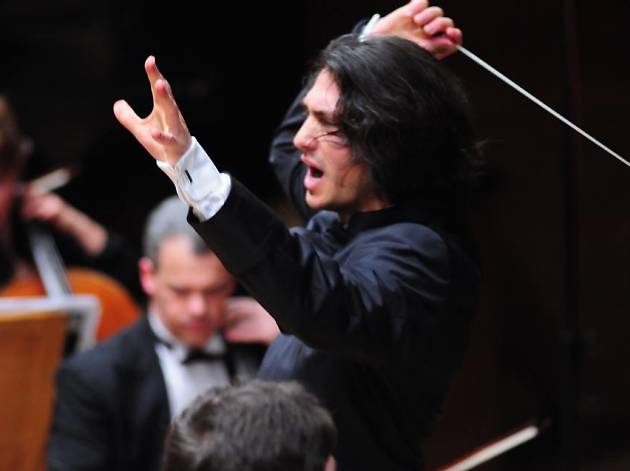 Time Out says
Editor's note: the event is cancelled until further notice.
One of the largest ensembles to have ever appeared in the Croatian National Theatre Ivan pl. Zajc Rijeka will take to the stage to perform Mahler's significant Symphony no. 2, over an hour and a half's recital of this significant work. On the occasion, the ensemble will include an expanded orchestra, with the orchestra of the Croatian National Theatre Ivan pl. Zajc being joined by members of the Croatian Radiotelevision Symphony Orchestra. They will be joined by two vocal soloists, Kristina Kolar (HR) and Ivana Srbljan (HR) and a mixed choir.
Written over six years, due to his composing being a part-time concern in deference of his profession as one of the world's then leading conductors, Gustav Mahler's Symphony no. 2 is regarded as one of his masterworks. Over a gradual time period since his death, Mahler has been reevaluated and is now considered one of the key composers of his era. The slow reevaluation can in part be attributed to the banning of his works as degenerate in Nazi-controlled Europe - despite converting to Catholicism, Mahler was born to Jewish parents - although anti-semitism prevalent in Europe even curtailed his activities and the performance of his works during his lifetime (he died in 1911). Symphony no. 2 is now one of the world's most popular symphonies and was written with the acknowledged inspiration of Beethoven's Symphony No. 9, in particular, the integral climax of the piece provided by the sizeable chorus of voices. The concert will be conducted by Yordan Kamdzhalov (BG).
Details