A sign of changing fortunes for Croatia's hospitality industry, the chic luxury resort of Maslina (olive tree) has opened its doors on the sunny island of Hvar. Located in the historic village of Stari Grad, Maslina (which translates as olive tree) is a brand-new luxury resort with an accent on wellness. Surrounded by spindly olive groves and terraced vineyard, the resort offers 50 exquisite rooms and three villas, nestled in two hectares of fragrant pine forest, overlooking the Adriatic Sea.
Merging impeccably with the natural scenery, Croatian architect Tomislav Alujevic has created an eco-friendly, contemporary resort in the ancient settlement of Stari Grad. Combining the use of organic and native materials, the vision of Maslina was to create a building which is in harmony with its natural surroundings. Complementing the architecture is renowned European interior designer Léonie Alma Mason and landscaper Thomas Seconde, who also draws inspiration from the natural surroundings. The chic rooms are decorated in a minimalist style, with all the five-star trimmings you'd expect from a Relais & Chateaux property.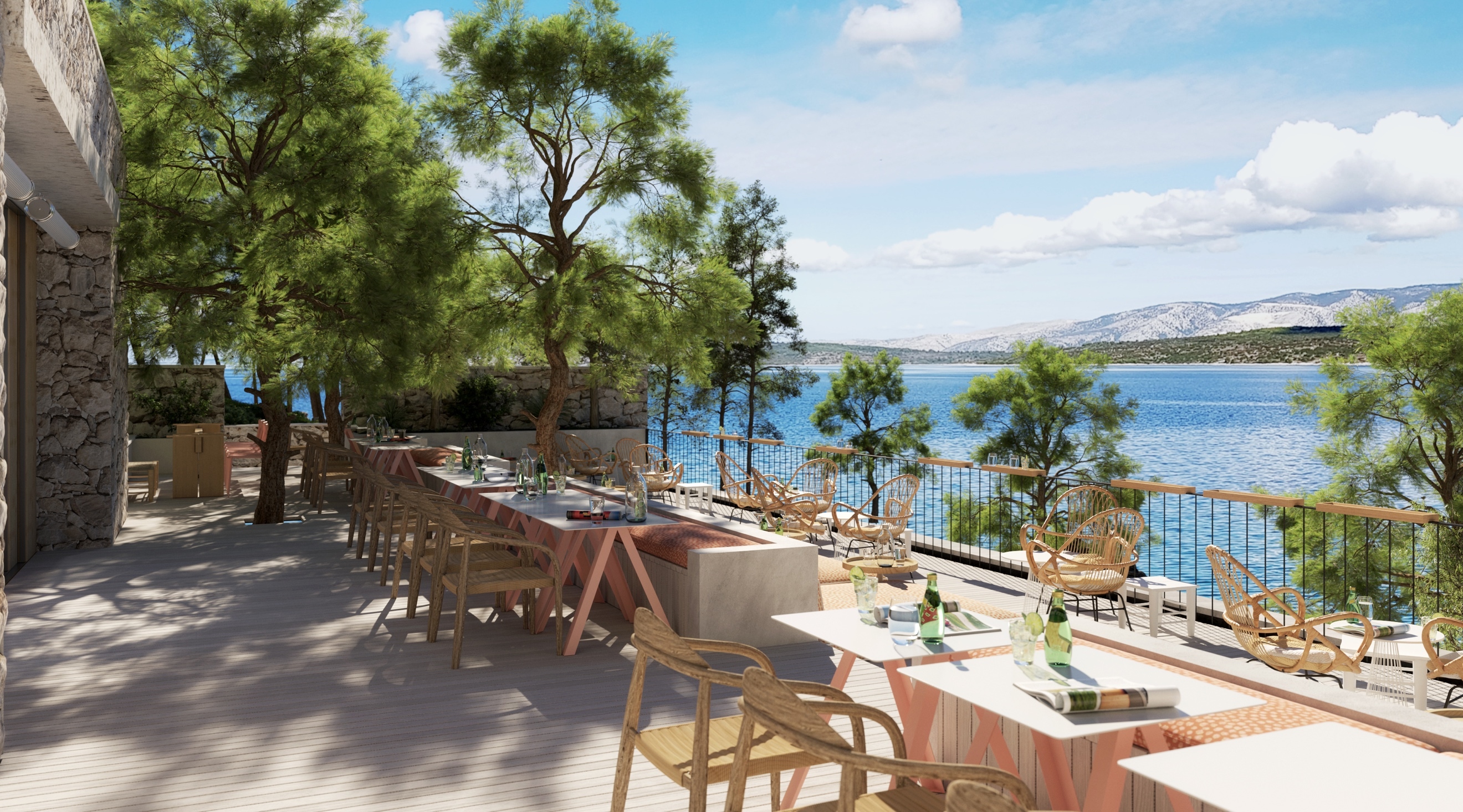 Award-winning, two-Michelin Star chef, Patricia Yeo joins the resort as Head Chef. A haven for health and relaxation, essential oils sourced from the heather-strewn hills and olive groves are used in the spa, which offers a garden-to-spa menu - and boasts five treatment rooms.
Now open for bookings, here's an opportunity to bask in seaside luxury, and enjoy Hvar without the usual crowds.