Zagreb has just been transformed into a winter wonderland, with Advent markets, a funfair, a skating rink and all kinds of entertainment filling practically every square and main street around the city centre.
As we reported recently, Advent Zagreb 2022, which opened on Saturday, is two or three times bigger than its previous iterations. Leading the way for other cities across the country to open create their own special Yuletide attractions and events, and therefore make Croatia a year-round tourist destination, the capital has been pushing the envelope over the last decade, increasing the variety of what's on offer for shoppers and revellers through December until January 7.
Locals also mark this season-long social event on their calendars, animated clusters of colleagues meeting up for drinks, families strolling amid the lights and the party-minded seeking out open-air DJ sets and live bands.
Pixsell's crew of expert photographers has been trawling Zagreb over the last couple of days to capture the scenes and reveal what's new this year as the Croatian capital unveils its first full Advent celebrations since the pandemic.
What they discovered amid the communal excitement was an imaginative, inclusive, family-friendly approach to staging pre-Christmas festivities, without alienating those who prefer the age-old pleasures of drinking with like-minded music aficionados.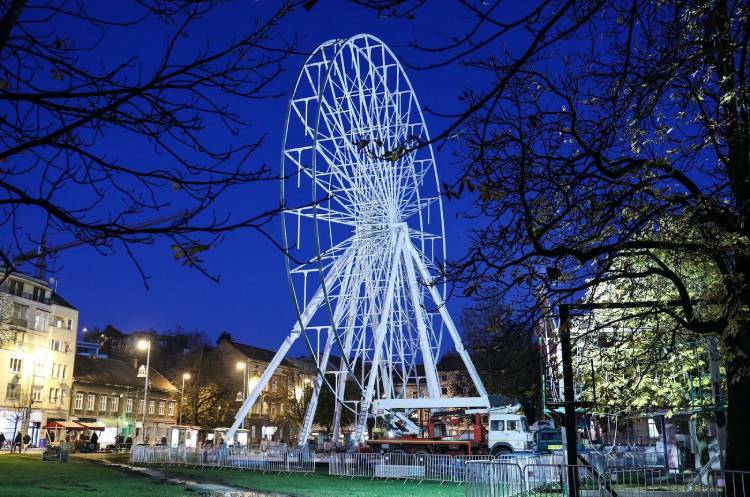 Pride of place goes to this year's major innovation, the winterised amusement park spread across Park dr Franje Tuđmana, by the tram stop of the same name west of the main square along Ilica. Centrepieced by a 36-metre-tall illuminated big wheel, this lively attraction allows visitors to gaze over the Christmas lights of Zagreb from a complete new perspective.
In the immediate surroundings are 24 cabins, each offering warming snacks and classic gifts, but the funfair feel adds a different dimension to proceedings. There's also a toboggan slide, various traditional fairground rides and a mock pirate ship for kids. All in all, this should prove to be the big hit of Advent 2022 in Zagreb.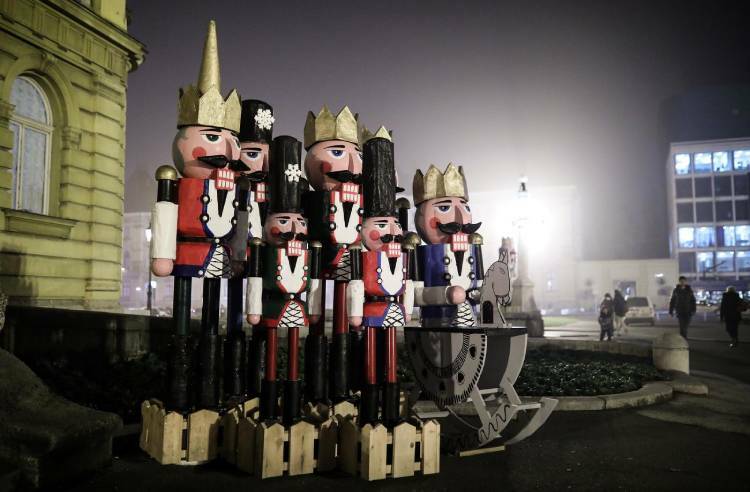 Over the next few days, we'll be covering other Advent attractions across Zagreb. For the time being, don't miss the huge Nutcracker dolls outside the National Theatre, where Tchaikovsky's best-loved ballet is being performed all through the Christmas season.