As usual, it's been a star-studded summer in Croatia this year.
We're bringing you the lowdown on A-listers who enjoyed some R&R in the country during the sunniest months of 2020.
Beyonce and Jay Z
American musical artists Beyonce, Jay Z, and their kids (Blue Ivy and twins Rumi and Sir) spent some time (it appears to have been around a week) on and along the shores of Croatia.
The family visited Korčula Island, Vrnik Islet, and Dubrovnik among other locations on a whistle-stop sailing tour down the coast. Their chosen mode of transport was 107-meter-long megayacht Lana.
Beyonce turned 39 on September 4 during their Croatian vacation, celebrating with a private family meal on a small island off the coast of Zadar.
The couple has vacationed in Croatia multiple times over the last decade, and their daughter Blue Ivy is thought to be named after ivy growing on Hvar Island.
Magic Johnson and Cookie Johnson
American basketball legend Magic Johnson and author Cookie Johnson spent around a month sailing the coast of Croatia. The couple arrived in August and visited places like Split, Krka National Park, Hvar Island, Koručula Island, Vis Island, and more during their stay.
Johnson was full of praise for the country upon departure.
Lily Allen and David Harbour
English musical artist Lily Allen and American actor David Harbour spent around two weeks in Croatia with Allen's two daughters.
The couple visited Lastovo Island and Vis Island, among other locations, and promised they'd "definitely be back" in Croatia one day.
Rod Stewart and Penny Lancaster
British musical artist Rod Stewart and British model Penny Lancaster vacationed in Croatia this July. Among places they visited was the stunning southern city of Dubrovnik.
Before a concert in Zagreb in 2017, Stewart told Radio Antena, "My son, who is 23 and a hockey player, his girlfriend is from Croatia. She convinced me to visit the Croatian coast which she says is more beautiful than the French Riviera".
Son Liam Stewart, an ice hockey player, was also on the trip along with other members of the Stewart family.
He doesn't appear to be dating a Croatian girl anymore, but he supported Croatia in the 2018 FIFA World Cup.
Owen Wilson
American actor Owen Wilson enjoyed time in Croatia this summer, too.
Among places he visited was the beautiful island of Korčula, where he engaged in a friendly game of soccer with a group of locals.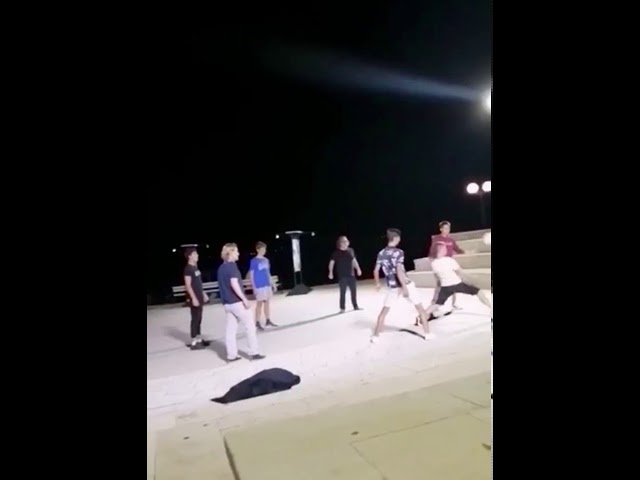 This isn't the actor's first time in Croatia; last year, he filmed movie Bliss in Split with Salma Hayek - but managed to snag a few days off to visit Dubrovnik, too.
Hayek posted a video on Instagram during the filming in Croatia last year, writing "Love you Croatia!"
Rami Malek and Lucy Boynton
American actor Rami Malek and American-British actress Lucy Boynton are currently vacationing on Brač Island.
And more...
Some A-listers have probably visited Croatia this summer and managed to stay under the radar.
Other public figures who have shown off their Croatian vacations online include American reality show Selling Sunset star Christine Quinn,
and (what does he do again?) Dan Bilzerian.