Almost 15 years after planting their first olive tree in Istria's historic red earth, the team at Istriana has just announced the launch of their Istriana Premium Extra Virgin Olive Oil. Istriana is milled from estate-grown, organically cultivated olives, with great care taken to ensure that their unique aromas and flavours are protected from their farm to your table.
Here, attention to detail is everything. Producing in limited quantities enables Istriana to ensure the quality of its olive oil and oversee every step of the process from cultivation, harvesting, selection, milling and blending – all to preserve the truest form of the olives' natural flavour.
The unique packaging design is inspired by fragments found of Roman-era clay amphorae once baked in the villages of southern Istria. Istriana's bottle design invokes this heritage and each bottle is hand-signed and numbered by the producer.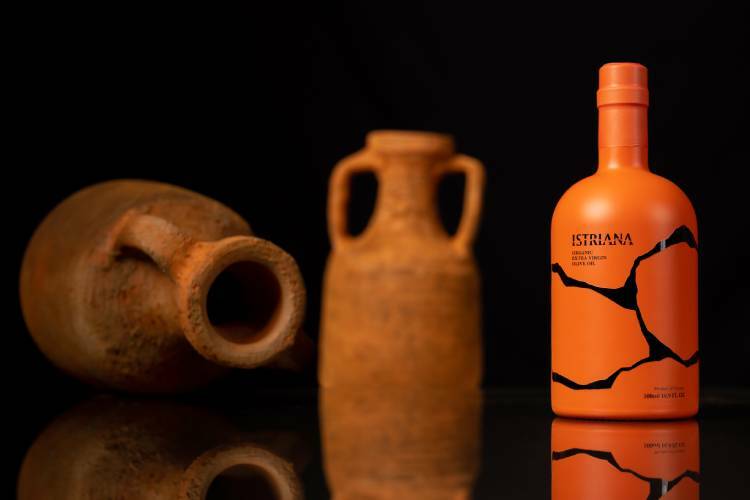 This is where history, expertise and modern technologies meet to showcase a carefully curated blend of Leccino, Pendolino and Rosignola olive varieties. As Istriana describes it, 'Centuries of Istrian tradition in every drop'.
Following Istriana's award-winning appearances at international olive oil competitions earning gold medals in New York, Japan, Italy and London, Istriana is now making their Premium Blend available at select food stores and gourmet specialty shops in the United States and Europe.
In Istria, you can find Istriana at the Karlić Tartufi truffle shops in Buzet and Pula.
To find out more, see the Istriana website.
Written in collaboration with Istriana.