Market street food & drinks is a charming restaurant centrally located on Zagreb's Gundulićeva Street, just 10 minutes by foot from Ban Josip Jelačić Square.
Here's what tasty treats await on Market's new seasonal autumn menu.
Daily soup
Expect a different soup at the restaurant depending on that day's offer at nearby Dolac Marketplace.
They've already started strong with a hearty and unique paprika soup - so be ready for more soupy deliciousness to come.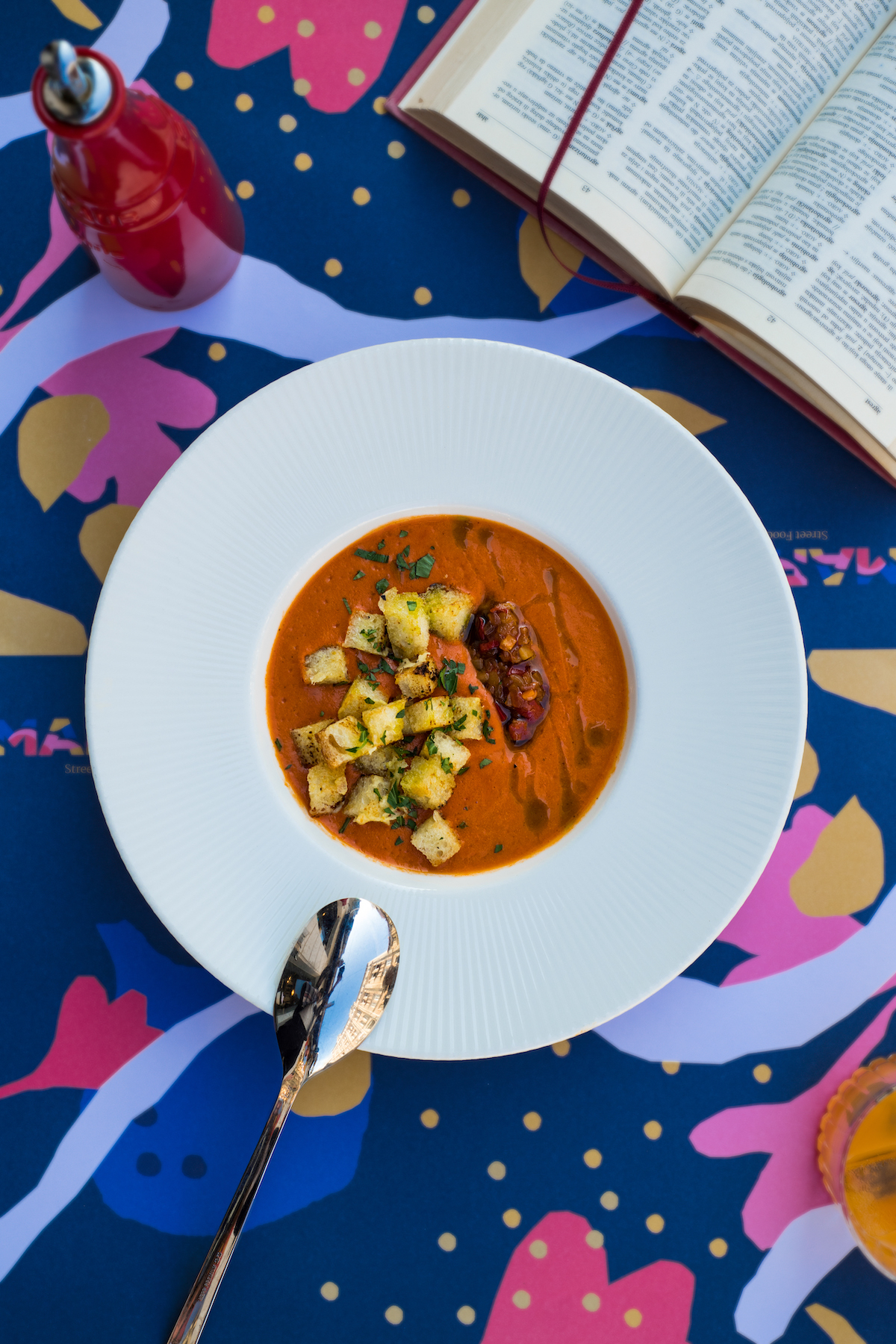 Jazzed-up falafel
This tasty new vegetarian dish consists of falafel balls with yogurt sauce and salad.
It can be ordered as a 100% vegan option, as well - with yogurt-free sauce.
Crispy-on-the-outside falafel which is soft on the inside is served alongside a spicy and refreshing salad. This can be enjoyed as an appetizer or entree.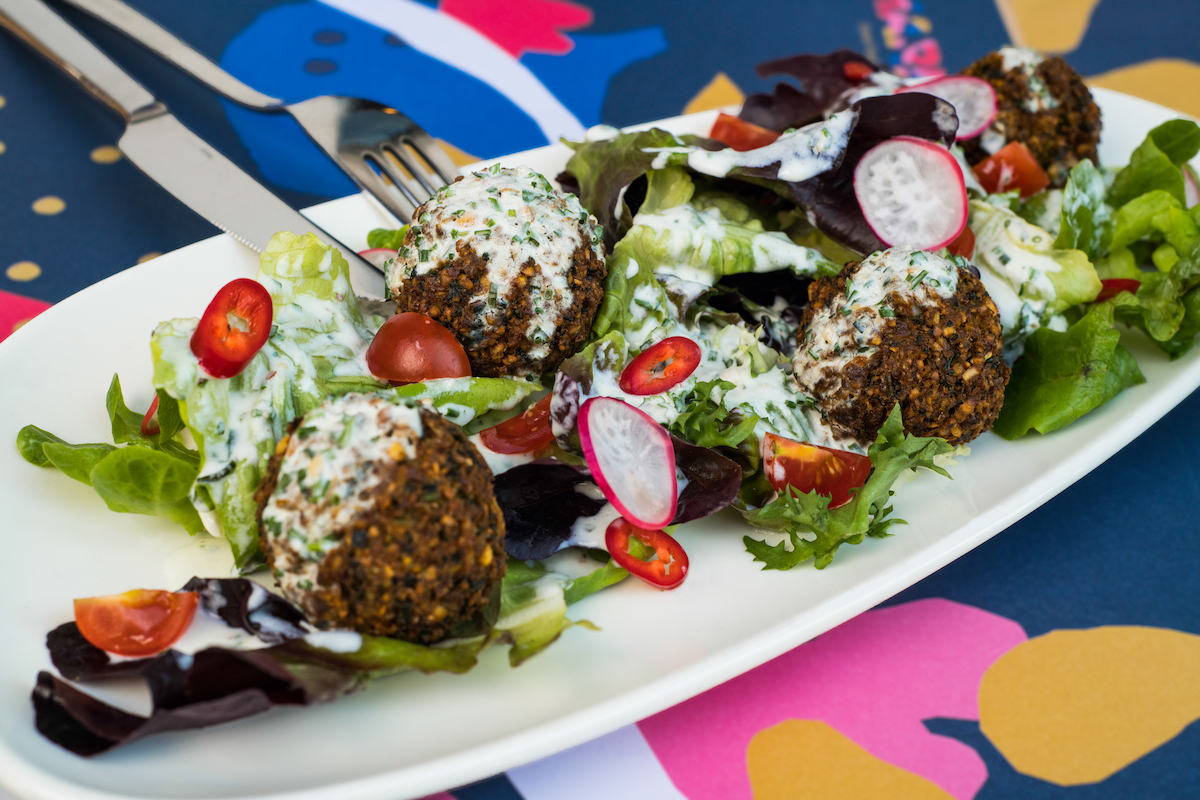 Cappelletti with rabbit
Next up are cappelletti stuffed with rabbit meat in pumpkin cream with pickled pumpkin.
Pumpkin lovers, you know what to order!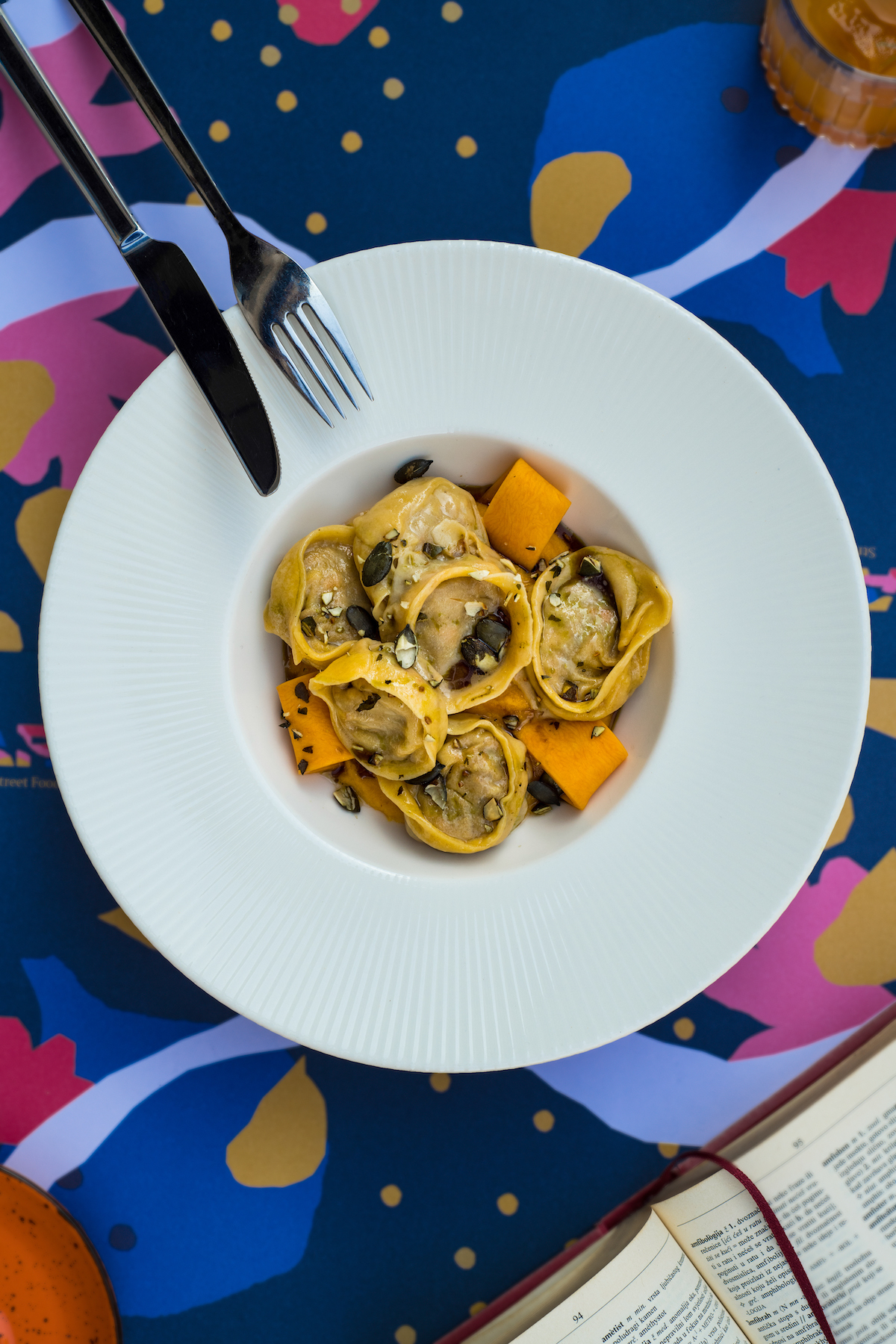 Chicken with mlinci
Deboned chicken drumstick and shank with mlinci (traditional Zagreb-style pasta) is a classic dish which Market gives an autumnal twist: purple cabbage cream.
Risotto with beef cheeks
Market debuted a risotto with slow-roasted beef cheeks, baked apple puree and pickled radishes at the YES Feel Good Festival on Strossmayer Square.
Due to popular demand, the dish has now found its place on the restaurant's fall menu.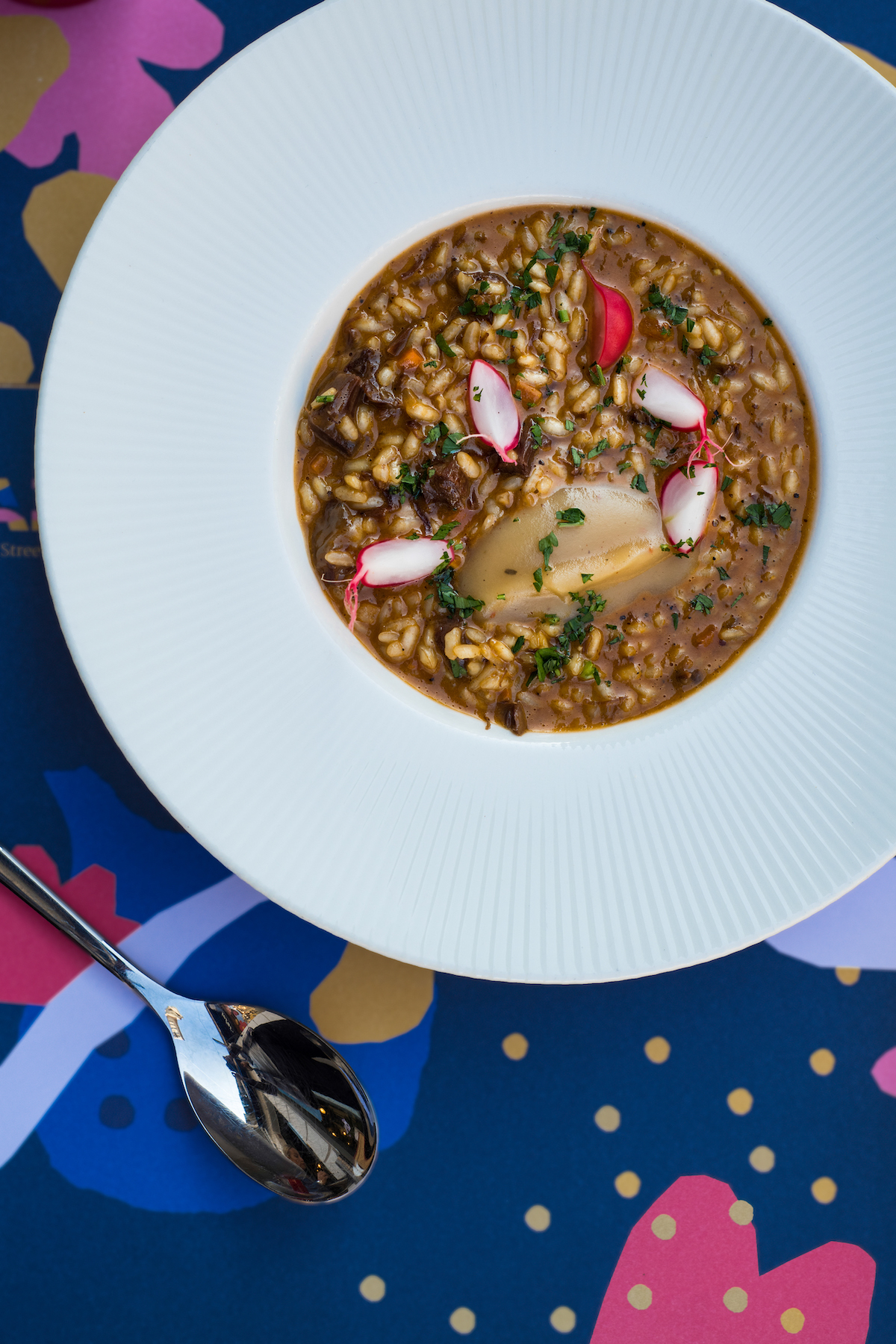 Beef shank stew with dumplings
Beef shank stew with hunter (lovački) dumplings, portobello mushrooms, and pumpkin cream is Market's most complex autumn menu item.
Flavours combine to form a rich dish: heartiness from the beef shank and mushroom stew blends with sweet pumpkin and airy dumplings.
White fish fillet with cream and broccoli
Cauliflower cream and sautéed broccoli are paired with a fresh white fish fillet.
The exact fish you get will depend on the availability at Dolac, but common choices are gilthead sea bream or sea bass.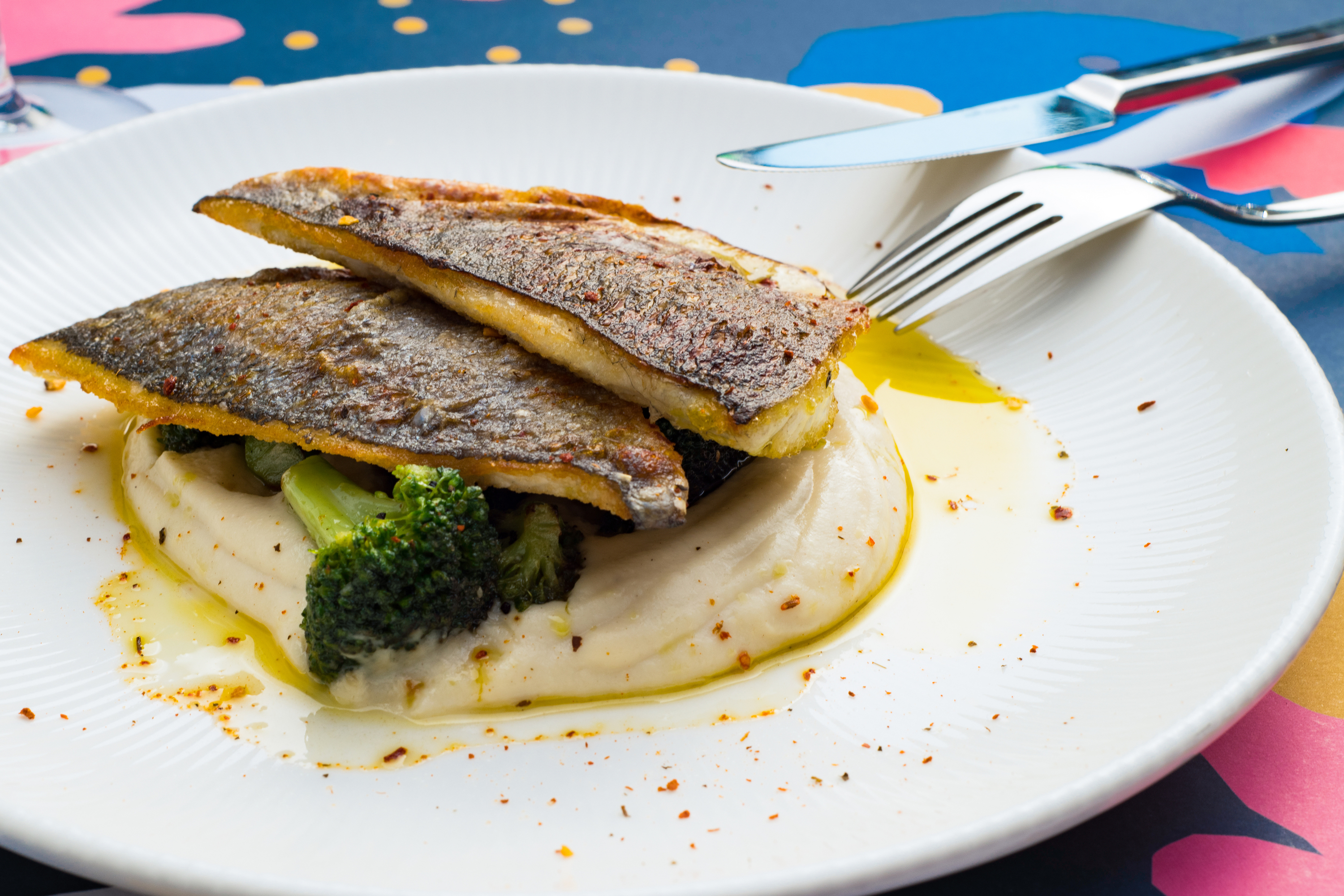 Autumn-style mud cake
For dessert, Market offers chocolate mud cake with apple puree, sweet pumpkin cream, and mascarpone.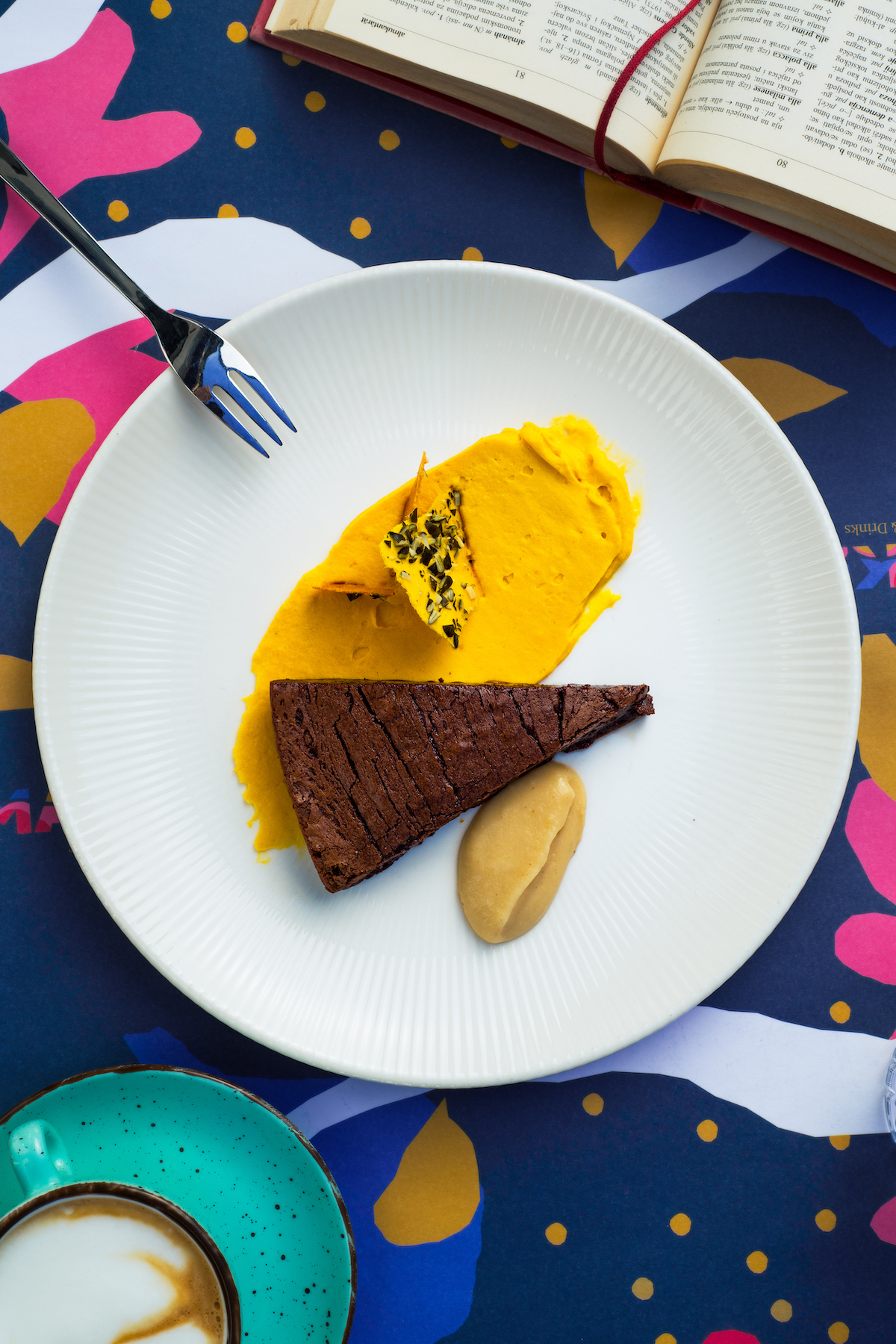 Saturday tasting menu days
Following a popular summer tasting menu, Market has introduced a fall version, too!
Market's tasting menu consists of four courses and costs 129kn per person, with a minimum of two people required.
The first course is the daily soup, then the risotto with slow-roasted beef cheeks, for the third course beef shank goulash, and for dessert autumn-style mud cake.
There is also also have a vegetarian four-course menu. The first course is a daily soup, then risotto with pumpkin cream, mushrooms, and chestnuts. The third course is fish fillet with cauliflower cream and sautéed broccoli, followed by mud cake for dessert.
In addition to the tasting menu, Market offers wine pairing and beer pairing options. The wine pairing (three glasses of Croatian wine with a tasting menu) costs 199kn, while the beer pairing (three glasses of Croatian beer from the brewery Varionica) is 169kn.
Happy autumn eating!
This feature is part of Time Out Croatia's commitment to support businesses, commerce and non-profit organisations during the period of social distancing.