From Dubrovnik to Vukovar, many cities across Croatia have a film festival of some kind, Pula's dating as far back as 1954. Many take place in summer, in open-air locations, while others showcase niche fields such as documentary or animation. Here are ten annual filmic events to mark in your cultural calendar: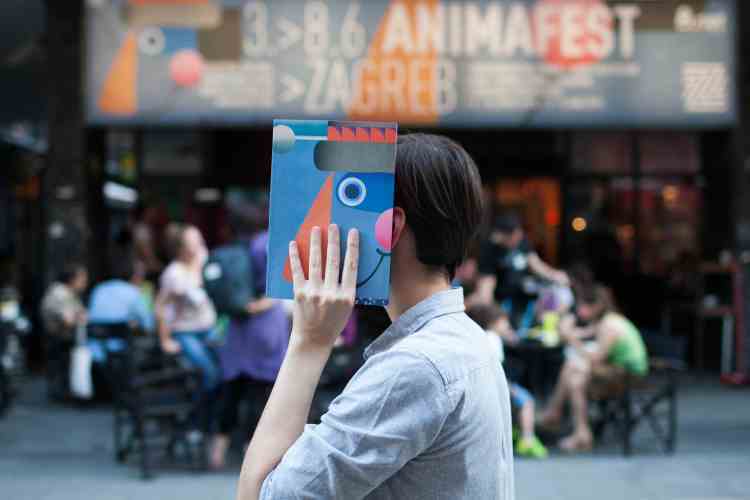 Animafest Zagreb
Established in 1972 as only the second festival of its kind in the world dedicated purely to animation, Animafest sprang from the wealth of talented animators based in Zagreb at the time. An annual event after 2005, Animafest began to showcase both short- and long-form works from 2015 onwards. The winners of the Grand Prix here qualify directly to be judged by the following year's Academy Awards.
Croatian Film Days
A vital showcase for the domestic film industry, Croatian Film Days was founded in 1992 to present, promote and assess short- and medium-length works, either fictional or documentary, animated or experimental. Run over five days in May at Zagreb's revered Tuškanac Cinema, the event continues to act as an important forum for up-and-coming filmmakers, who compete for the Jelena Rajković Award. It's named after the Zagreb-born director of videos and short documentaries in the 1990s who died at the age of 28.
Dubrovnik Film Festival
Operating under the acronym of DUFF, the Dubrovnik Film Festival dates back to 2014 and now runs over four days in October. As an event, it's completely unique in that it focuses on filmmakers from the Mediterranean between the ages of ten and 20. DUFF organises workshops, tuition and travel, encouraging youngsters to be creative rather than just consume moving images as viewers. A summer school is also held every year on the island of Šipan, near Dubrovnik. The event is broken down into seven categories and prizes, including feature, documentary and animation, and two age groups, up to 15, and 16s to 20s.
Mediterranean Film Festival
Held for the 15th time in 2022, the Mediterranean Film Festival kicks off summer in Split with screenings of original works in gorgeous locations. As the audience finds places on the beach at Bacvice or seats amid the historic surroundings of the 1,700-year-old Diocletian's Palace, short features and documentaries are presented, mainly by young, untried filmmakers who might struggle to be showcased in mainstream movie theatres. This ten-day event dovetails with the wonderful Kino Mediteran, which brings cinema to far-flung Adriatic islands such as Lastovo and lesser-visited Dalmatian communities such as Imotski and Podgora.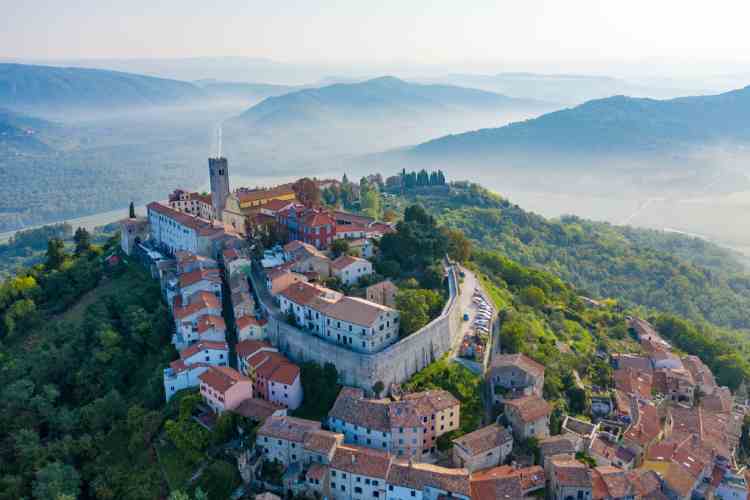 Motovun Film Festival
The Istrian version of Sundance, Motovun fills a modest, hilltop community with party-minded film fans for five days in July. The accent is on independent cinema, although the prestigious Propeller of Motovun award has gone to some big names such as Paul Greengrass and Ken Loach. The Corto Montonese prize goes to the best Croatian short film, whose producer and author gain the rights to a number of cinema screenings around Croatia. Hugely popular since its inauguration in 2008, Motovun attracts an international audience and accommodation is at a premium.
Pula Film Festival
Running since 1954, the Pula Film Festival is mainly held in the city's historic Roman amphitheatre, which is why the prizes are called the Golden Arenas. Considered Croatia's national film festival, Pula also offers an international selection as well as a student programme, evening concerts and audience interaction with well-known personalities from the world of film. Winner of the 2022 Best Film award, The Staffroom by young first-time director Sonja Tarokić, illustrates the promising trajectory of contemporary Croatian cinema.
Split Film Festival
Staged in early September, the Split Film Festival is also referred to as the International Festival of New Film. Inaugurated in 1996, it celebrates the radical and the experimental, as well as provide a showcase for first-time Croatian screenings. The festival also gives directors, such as Hungary's Béla Tarr, the chance to hold workshops and discussions. Video is another important medium given significant focus here.
Vukovar Film Festival
Held right on the Danube – for the first seven editions, screenings actually took place on a barge – this charming festival in Slavonia features films made by directors from around the region, including Montenegro, Ukraine, the Czech Republic and Greece. Run for the 16th time in July 2022, Vukovar shows features, short films and documentaries, with the Golden Barge Award presented for the best in each category.
ZagrebDox
Towards the end of winter or early spring, ZagrebDox promotes new documentaries, particularly those with a creative approach to covering unusual or unique subject matter. There are prizes, the Big Stamp, for films in the international and regional fields, the Zaba Audience Award and the Little Stamp for documentary makers under 35 years of age. Another special feature is ZagrebDox Pro, workshops that allow documentary ideas to be turned into reality.
Zagreb Film Festival
Being held for the 20th time in October 2022, the week-long Zagreb Film Festival sticks to its original mission of presenting newer independent international and Croatian works that may not make it to the multiplex. It's a big industry meet-up, too, a chance for many from the non-mainstream visual arts to share ideas. The Golden Pram is awarded for Best Feature, Best Documentary and Best Croatian Feature.
This article is sponsored by The Croatian National Tourism Board: 'Croatia Full of Life'.