World Cup finalists in 2018, their players starring for Europe's top clubs, Croatia are a major global football power today. But the national team only played their first game in 1990 and their first major tournament in 1996, during which time the country gained its independence.
Now a new documentary by award-winning UK filmmaker Louis Myles follows the path of the Croatian team from the break-up of Yugoslavia to bursting onto the world stage at the World Cup of 1998.
Croatia: Defining a Nation describes this transformation as seen through the eyes of three of the men who helped create it: Zvonimir Boban, Slaven Bilić and Igor Štimac.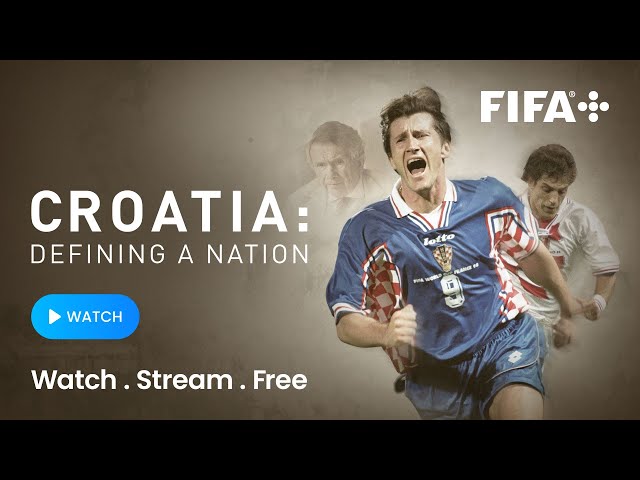 All three began their football careers just as Yugoslavia was falling apart – two would star in the country's triumph at the 1987 World Youth Championship – and all three were members of Croatia's newly formed national side that came close to making the World Cup final in 1998. All three also went on to enjoy considerable success in Europe's major leagues, in England and Italy.
The film then moves forward to bring in the current generation of Croatian heroes – Luka Modrić, Ivan Rakitić ­– who acknowledge the debt they owe to the pioneering efforts of the 1990s' generation.
The film can be seen on fifaplus through fifa.com, part of FIFA's new free streaming service.