With "Luxury in all things" as its slogan, Alpha Luxe Group not only talks the talk, but walks the walk - right down the well-landscaped pathway of any one of the luxury properties on its impressive repertoire.
Founded in early 2019 and based in Istria, Alpha Luxe Group is a real estate agency offering high-quality services to sellers, buyers and renters alike.
The agency is helmed by dynamite brother-sister duo, Robert Budimir and Marijana Budimir.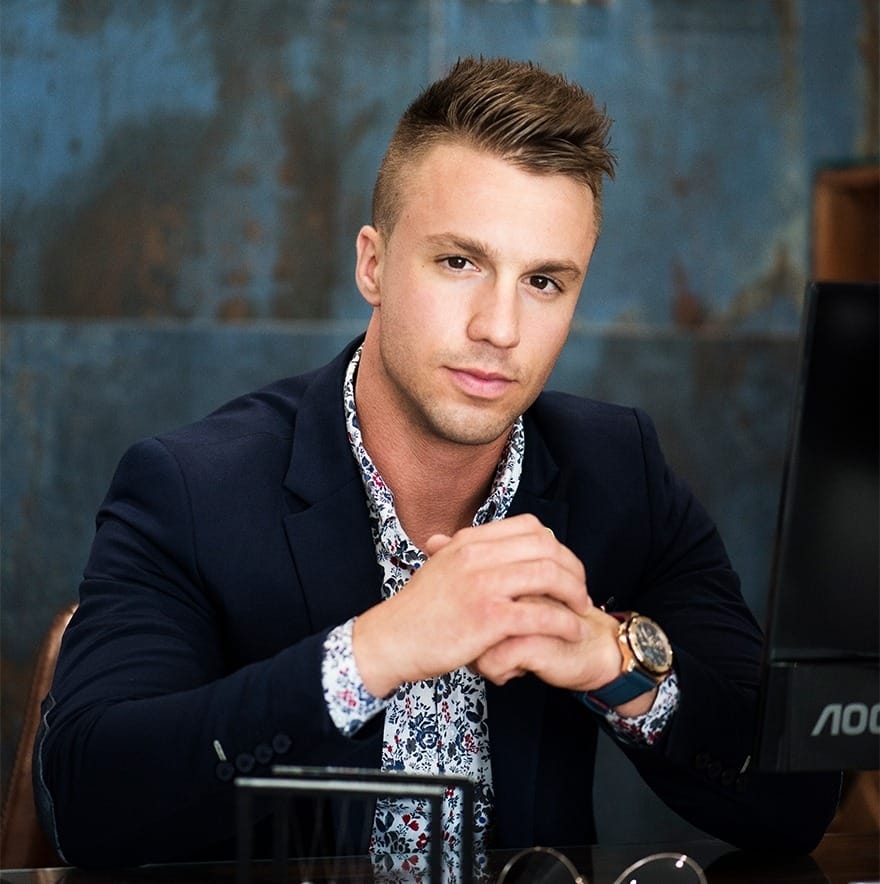 Robert Budimir is the CEO of Alpha Luxe Group.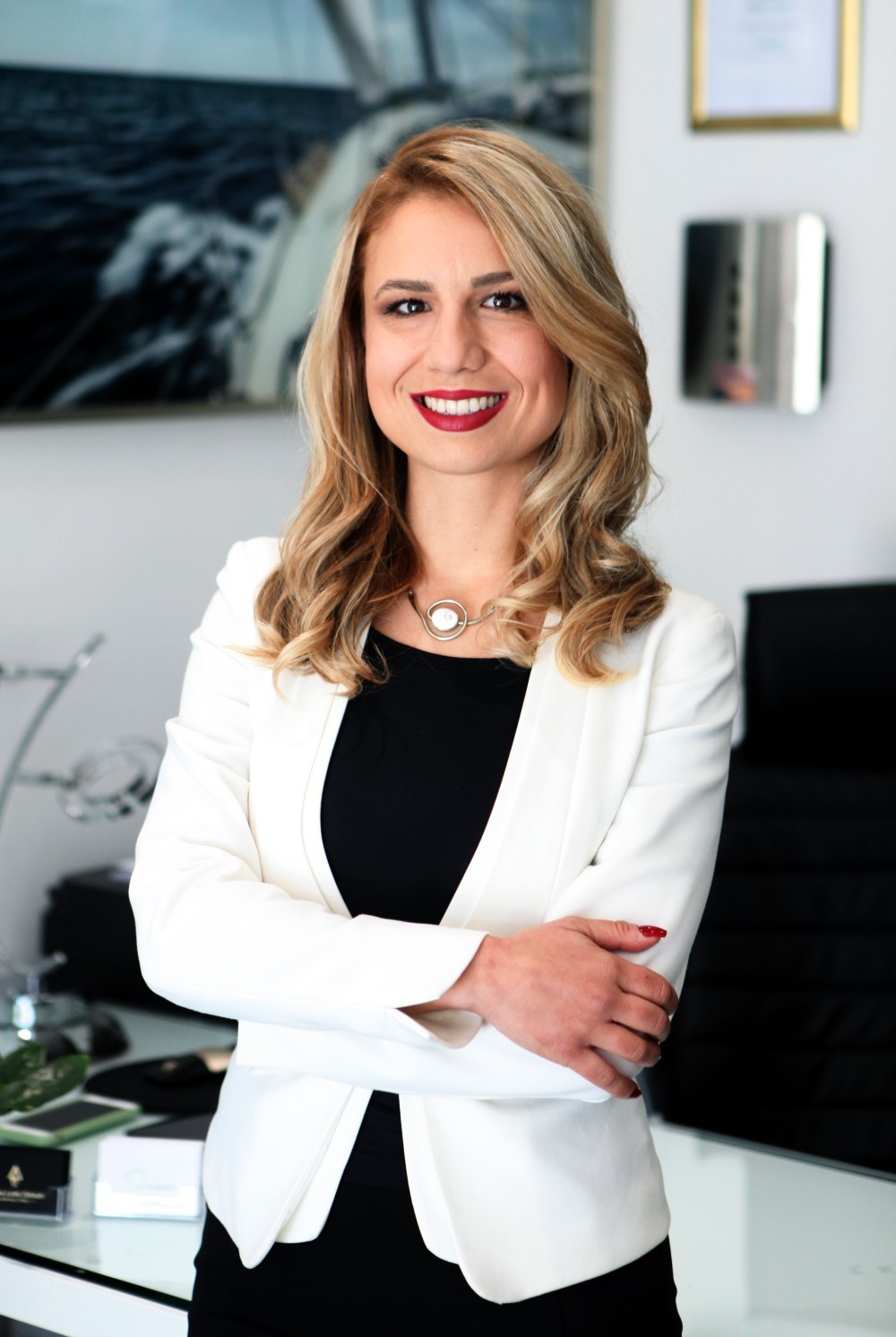 Marijana Budimir is an agent and legal expert at Alpha Luxe Group.
This first-rate brokerage company offers an A-Z range of real estate services, its team consisting of agents, attorneys, architects, marketers and other experts.
Whether you're a foreign or Croatian citizen, expect an approach tailor-made to your needs.
How does Alpha cater to foreign citizens?
If you're not a citizen but have or wish to obtain property in beautiful Croatia - no one blames you there - Alpha is here to ensure you make the most of your time while avoiding unnecessary costs. Services personalised for foreign citizens include:
Consultation on your action plan, with analysis of your needs and budget
Showing your property to potential buyers
Providing certified court interpreter translation services
Providing expert lawyer-led management and preparation of all documentation - including legal registration of property rights with the Croatian Ministry of Justice
Establishing a company in Croatia if needed
Property maintenance
If you're seeking to sell...
Alpha Luxe Group helps clients sell everything from houses, apartments, hotels and office space, to land and investment properties.
Here's an insight into the top-notch - or rather, alpha - services that await.
So you have a property you'd like to put on the market.
You schedule a meeting on your own terms (whether it's a video call, phone call, email exchange, in-person meeting...) with the equal parts passionate, polite and professional Alpha team.
If you opt for a meeting at the Alpha office in Poreč, you'll be carrying out your business in comfort. Take in a taste of the office's chic-and-soothing decor and atmosphere:
During the pre-sale phase, the Alpha team will take care of:
Consulting you on pre-sale property preparation
Providing lawyer-led

management and preparation of all documentation

Facilitating expert property valuation
Marketing services, from professional property cleaning to professional videography and photography, are also provided.
Alpha will make sure your property is showcased in the best light, using the best equipment.
Exclusive clients will additionally receive the free service of virtual walk-throughs and drone shots. The goal is to create an amazing brand out of the property itself - and in doing so, skyrocket its marketing effectiveness.
With the support of the team, you'll decide when your property is ready to hit the market; and it'll be in tip-top shape if Alpha has anything to do with it.
From here, Alpha will actively work to sell your property as soon as possible, for the best price possible.
Alpha's marketing is nothing less than exceptional; you can expect your property to be advertised across every possible portal, a constantly optimised webpage, social media advertising, and, of course, mouth-to-mouth marketing on a daily basis.
Expert agent-led showings are also provided.
Alpha's advertising approach can target buyers both within and outside of Croatia, depending on your wishes.
On request, Alpha provides sellers the following bonus services:
Regulating legal property status
Analysing land use
Managing due diligence and assessment of companies in case of mergers and acquisitions
Organising professional property maintenance (including cleaning and small repairs)
Preparing surveying services
Overseeing the property's energy certification
Taking care of architectural and construction services
If you're bent on buying...
Alpha Luxe Group will do everything possible to make buying all the more enjoyable for you and all the less stressful - whether you're moving within Croatia, moving to the stunning country, or buying for another reason.
The goal is to find the perfect-match property for your lifestyle, budget and desires.
To achieve it, Alpha provides the following services:
Consulting assistance to meet your needs and budget
Real estate showings and selection
Providing lawyer-led

management and preparation of all documentation

Negotiating the best possible price for you
If Alpha doesn't have the perfect property for you in its portfolio already, its expert agents will find it in the shortest time period possible, review its documentation, and organise a showing in person or online - whatever suits you best.
On request, Alpha provides buyers the following bonus services:
Regulating legal property status
Analysing land use
Managing due diligence and assessment of companies in case of mergers and acquisitions
Organising professional property maintenance (including cleaning and small repairs)
Preparing surveying services
Overseeing the property's energy certification
Taking care of architectural and construction services
Finding your dream home, relocating to an Adriatic paradise, living the Mediterranean mindset... Whatever your vision may be, Alpha will make it a reality.
If you're ready to rent...
Are you a tourist looking for a holiday property rental in Croatia? You have good taste.
Croatia has all the ingredients necessary for a perfect Mediterranean vacation - delicious food, pristine nature, and a laid-back lifestyle that's hard to beat.
Enjoy all these wonders in a luxury holiday villa - which Alpha will help you snag at the best price, of course.
Croatia is a year-round destination, so you can choose to experience the Christmas markets and New Year's Eve parties in the winter, colourful carnivals and blooming greenery in the spring, among-the-best-in-the-world summer season, or wine harvesting and fantastic foliage in the fall.
Or maybe you've changed your mind and you'd like to experience them all? Refer to the section above.
On the other hand, the Alpha team is also here to get your property onto the rental market.
All-inclusive services such as legal documentation management, consultations, and property presentations are offered.
Alpha's world-class services don't stop at real estate
Alpha is here to help you live happily, comfortably, and safely in every way; so their services don't stop at real estate.
Payment options
Alpha takes a variety of payment options - including cryptocurrencies.
In fact, this is the first agency in all of Croatia to introduce cryptocurrency payments.
Working in collaboration with crypto-expert company Electrocoin, Alpha continues to prove itself as the ultimate trendsetter in the realms of tourism, real estate, and marketing.
Insurance
Within the large scope of Alpha's offerings is insurance of all types. You can choose whichever levels of protection best suit you, and feel secure knowing policies are custom-tailored to your exact needs.
Alpha works only with the leading insurance agencies to offer you, at the best price points, the following:
Liability insurance
Property insurance
Home insurance
Theft and robbery insurance
Agricultural insurance
Insurance in case of sudden and unexpected events in your apartment that may require urgent organization of professional assistance (that is, emergency interventions)
Life insurance
Savings insurance
Travel insurance
Boat and yacht insurance
Health insurance
Accident insurance
Insurance packages
Architectural services
Alpha's team of certified architects will create the perfect design solution for your property.
Company architects, which include a Certified Passive House Designer, specialise in meeting the utmost standards of energy efficiency, as well as in contemporary, functional, and sustainable construction overall.
You'll be able to choose from a vast architectural offer, which includes:
Architectural consulting
Spatial planning
Conceptual and schematic designing
Interior designing
3D visualisations and walkthroughs
Sun studies
Alpha Luxe Group is also a pioneer of Building Information Modelling (BIM) in Croatia. This approach involves collaborations between all construction participants on a single virtual model.
Each architectural project Alpha works on receives a fully individualised approach.
Investment project management
Do you have an amazing vision or idea - but you're stuck on where to start? Alpha is here to make all of your dreams come true.
The team will create a personalised project plan according to your vision, needs, and scope - and fully implement it, as well.
Alpha's end-to-end project management services include:
Creating the perfect match by finding the right property, while taking care of any legal aspects, too
Negotiating on your behalf and consulting you to onboard the best designers and construction companies at the best price
Presenting you with an investment study, which includes both project cost-effectiveness and an implementation plan
Analysing financing options, from a range of sources including state institutions and EU institutions
Property management
Alpha will take all maintenance stress off your hands while you're not in your property, through the following services:
Creating a personalised property management and maintenance plan
Taking care of bill payments
Organising small home repairs
Landscaping gardens
Maintaining swimming pools
Energy performance certification
Alpha will create an energy performance certificate for you. This an important document that contains:
General information on the property

Exact energy class

Information on the energy certificate issuer

Information on thermo-technical systems

Climate data

Information on energy required

Explanations of technical terms

All applicable regulations and norms
If you require an energy certification, Alpha will create it as soon as possible and at a competitive price.
A-Z legal services
With a team that includes professional lawyers and accountants, you can live worry-free knowing your property is in good hands. Alpha has an expert legal department which specialises in property, commercial, and corporate law.
Remember that basic legal services come at no additional cost - they're included in agency commission. Here they are:
Analysing all property documentation: land registry entry, building permit, building inspection certificate, deed of title and cadastre extract
Offering expert legal advice, including for cases of co-ownership, inheritance, and liens
Drafting contracts, including everything from pre-sale purchase agreements and purchase agreements to permission to register the property clause (clausula intabulandi)
Managing the proposal for registration of property rights
Registering property rights in the land registry and cadastre
Overseeing transfers of utility ownership (such as electricity and water)
Additionally, the following legal services are offered by Alpha on request:
Obtaining real estate and construction permits
Drafting and analysing acquisition and transfer contracts (including mortgages)
Providing legal representation
Drafting and analysing construction contracts
Drafting and analysing real estate lease, land lease, and commercial lease agreements
Due diligence of properties and companies
Giving legal advice on, drafting, and overseeing all documentation related to status changes of companies and shareholders
Forming a company in Croatia for foreign citizens
Geodetic services
Alpha connects clients with the best-rated surveyors in Croatia at the most efficient prices.
Surveying services clients can rely on include:
Consulting
Recording actual land conditions in the cadastre and land registry
Listing real estate in the cadastre and land registry
Parcelling and consolidating parcels
Developing geodetic bases for design and more
Marketing, photography, and video production
Alpha operates leading marketing agency Istra Plakati, which specializes in outdoor and indoor advertising, marketing, and creative solutions, as well as visual, audio, and video production and media space leasing.
Their tailor-designed services include:
Developing a full marketing plan according to the client's requirements and budget - for free!

Crafting creative solutions for property advertisements

Professional property photography and videography using equipment of the highest quality

Graphic design services, prepress

Video and audio production
Advertising and media leasing
Advertising spaces include:
Outdoor areas: billboards, beaches, and more
Digital spaces: digital banners, digital elevators, digital booths, and more
Indoor areas: public transport, taxis, commercial buildings, educational establishments, health facilities, marinas, and more
Alpha works to provide the fastest turnaround rates possible.
360° virtual walk creation
Wondering what a 360° virtual walk is? It's an innovative real-time technology that uses a rotating, full-circle camera to provide showings to people from the comfort of their own home. Virtual walks can be taken across platforms; including computers, smartphones, TVs, tablets, and more.
This groundbreaking technology allows sellers to provide buyers with in-depth property showings from anywhere in the world.
It allows buyers to immerse themselves in their potential future homes.
It allows renters to show and see amazing vacation rentals.
Authorized property appraisals
Alpha provides verified property appraisals to determine the actual present value of a property and evaluate possible future impacts (construction, economic, legal, urban, and so on) on value.
When is an assessment needed?
When evaluating real estate to obtain a bank loan
When determining market value for property sales and purchases
When creating construction and renovation costs
The following properties can receive appraisals:
Residential properties such as apartments, houses, villas, and more
Commercial properties dealing with tourism, recreation, health, manufacturing, and more
Other properties such as garages, parking lots, gas stations, department stores, and more
Land for construction and agriculture
Land use analysis
Land use analyses serve to discover the maximum usability and commercialization of land.
Investors, sellers, and property owners can benefit from land use analysis. Why?
To understand a plot of land's market potential
To decide whether a plot of land is worth investing in
To explore all building possibilities
To view ownership sheets, cadastral outlines, and alignment of cadastre and land registry areas
Analyses are accompanied by textual and graphic representations of each area, as well as expert architectural concept designs.
Live out your dreams starting today
Alpha Luxe Group is verified as a real estate agency by the Croatian Chamber of Economy.
Alpha collaborates with successful, cross-industry partners such as advertising agency Istra Plakati, the tourist board of Poreč, insurance house Allianz, architecture practice Arhitektura AF, insurance agency Euroherc, cryptocurrency agency Electrocoin, and photography and videography agency Istrapano.
A top-notch creditworthiness (bonitet) of AA+ was awarded to Alpha under a year after the company opened.
So...
You might already be - unsurprisingly - interested in collaborating with Alpha. Whether you're ready to dive right in or would like to ask a few more questions, the Alpha team stands at the ready to provide unmatched service and assistance.
One of Croatia's highest-calibre real estate agencies, the outstanding Alpha Luxe Group, waits for you with open arms ready to deliver. Start living out your dreams today by contacting Alpha here