Thanks to its sun-drenched climate and high-quality produce native to its soil, Istria is known for its fine gastronomy. One of the many exceptional products produced here for millennia, and a key ingredient in the local cuisine, is extra-virgin olive oil. The Romans planted trees here in what is the northernmost part of the Mediterranean where olives can thrive, pressing what they called liquid gold from the drupes. This long tradition continues today and has picked up over the past two decades thanks to incentives and an injection of investment at regional and municipal levels. Like Istria's wine industry, the emphasis here is not on quantity, but small-scale and high-quality.
In fact, Istria was named the Best Extra Virgin Olive Oil Region in the World for the past seven years by Flos Olei, a guide that ranks some of the best examples from around the globe. Of 500 best producers from 55 countries listed in their 2022 edition, 66 hailed from Istria. Not bad for a country with a tiny production compared to biggies like Spain and Italy, and firm proof that it's all about quality and not quantity.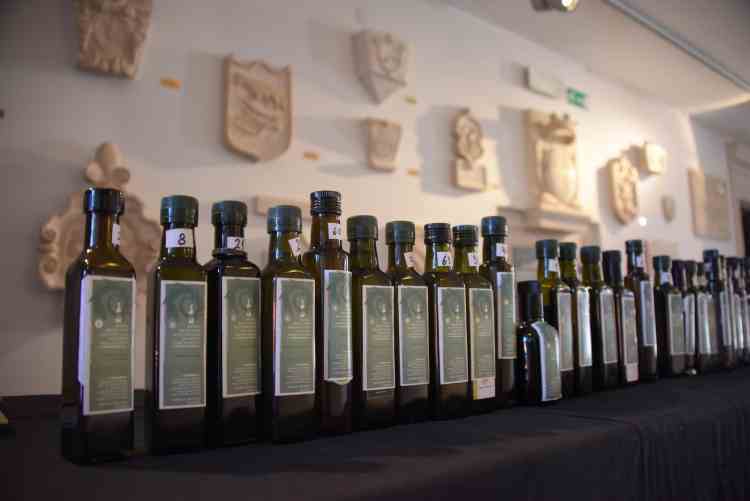 There are close to 100 producers in Istria making high-quality extra-virgin olive oil. Most of these are small and family-run, often with several generations working together in their ancestral groves. Many Istrian producers have won a slew of awards from well-known olive oil competitions around the globe which give their oils a further stamp of approval and international kudos.
In 2015, extra-virgin olive oil from Istria got the thumbs up for its exceptional quality on the national level with the official designation of Istrian Extra Virgin Olive Oil. Then in 2019, olive oil from Istria was given the honour of added to the EU register of Protected Designations of Origin (PDO). This means that if you pick up a bottle labelled with this appellation, you can be sure that you're getting the real deal, an authentic product that was entirely produced in Istria: from planting to picking, pressing, processing, bottling and packaging.
This is also a guarantee that it's really extra-virgin. Strict international rules say that an olive oil can only be labelled extra-virgin if its acidity level is less than 0.8 – and Istrian olive oil is often far below this. Its fruity green notes are other markers of its excellent quality and the peppery aftertaste that burns your throat is a good thing. This means it's high in health-boosting polyphenols.
Like wine tourism, oleo-tourism has caught on in Italy and Spain, the world's biggest olive oil producers. But little Istria also has a lot to offer the visitor who would like to learn about this liquid gold that has been produced on the peninsula for millennia. Olive oil lovers can learn about the history of olive-oil making in Istria since the Roman era and witness all the stages of its production.
There are opportunities to visit family-run olive groves, learn about the cultivation process, even take part in a harvest and watch the pressing process at a local mill. And you can pick and choose from a wide range of places to sample different varieties of native olive oils and learn how to pair them with typical Istrian dishes at festivals celebrating this semi-precious liquid.
7 OLIVE OIL EXPERIENCES IN ISTRIA
See the Roman relics of the olive industry
A good place to start any olive oil tour of Istria is Veliki Brijun, the largest of the 14 islands making up Brijuni National Park, just a short ferry ride away from Fažana. One of the park's many natural attractions is the sprawling 1,600-year-old olive tree whose age was determined via radiocarbon analysis. This ancient landmark is a living testament to Istria's long olive oil-making tradition and one of the few remaining olive trees planted on the island during Roman times.
Other ancient relics that stand as reminders of the historical and economic importance of olive oil in the region are the massive terracotta amphorae on display in the cellar of Pula's Roman amphitheatre. These oblong-shaped vessels with handles, narrow necks and a pointed base were used to store and transport Istrian olive oil for export across the Mediterranean and all over the Roman Empire.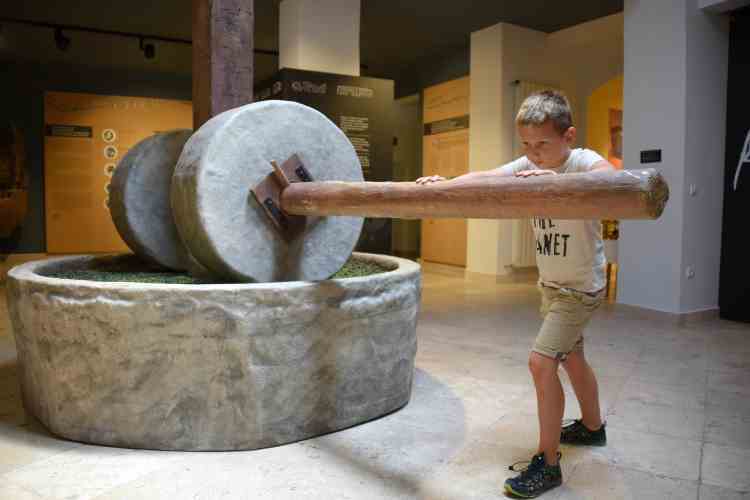 Check out the Olive Oil Museum in Pula
Just a short walk from Pula's amphitheatre is Museum Olei Histriae (Istarska 30), the House of Istrian Olive Oil which showcases the history and development of olive-oil making in Istria through a series of expertly designed interactive exhibits. Learn how amphorae were manufactured, get insights into the taxation system put in place by the Venetians, watch a film of the traditional milling process and find out about olive oil's health properties. A visit is rounded off by an expert-led tasting of local olive oils, all of which can be purchased in the on-site shop stocking high-quality brands by more than 25 Istrian producers.
Visit an olive grove
The best way to learn about olive-oil making is to step into a grove and meet the people who are putting Istria on the olive oil map. Look out for green signs that say Cesta Maslinova Ulja. These are part of the Istria Tourist Board's Olive Oil Roads initiative that guide the way to local producers. Istria's olive oil producers along these olive oil roads are happy to welcome visitors to their groves and share insights into olive cultivation and the olive-oil making process.
Sample exceptional Istrian olive oil
Many producers offer guided tastings of their olive oils. The newly renovated Ipša family farm in the village of Ipši near Oprtalj is among the most scenic, with dazzling vistas of Motovun. Their organic olive oils are extraordinary. The on-site tasting room at B10 Istrian Fusion in Kostanjica near Grožnjan has one of Istria's best views overlooking the stunning Mirna River valley. Following a stroll in the Galić family's groves, you can sample their monovarietal and blended oils labelled under their First Night brand, accompanied by bites of local cheese and pršut (cured ham). Other family-run olive farms such as Brist in Vodnjan and Nono Remido in Bale also welcome visitors with guided tours and tastings. Wine lovers can head to Kozlović near Momjan or Meneghetti close to Bale to taste not only high-quality olive oils but also these well-known producers' stellar wines.
Visit the new Chiavalon olive oil centre
The Chiavalon family in Vodnjan offers visitors an experience of the entire olive-oil production process at their brand-new extra-virgin olive oil centre. In this modern building that features a new Mori olive processing line, olive enthusiasts can learn how oil is extracted and witness the extraction process during the autumn harvest season. In the tasting room tucked in the middle of their groves, you can sample the family's award-winning monovarietals and blends, which are exported all over the world.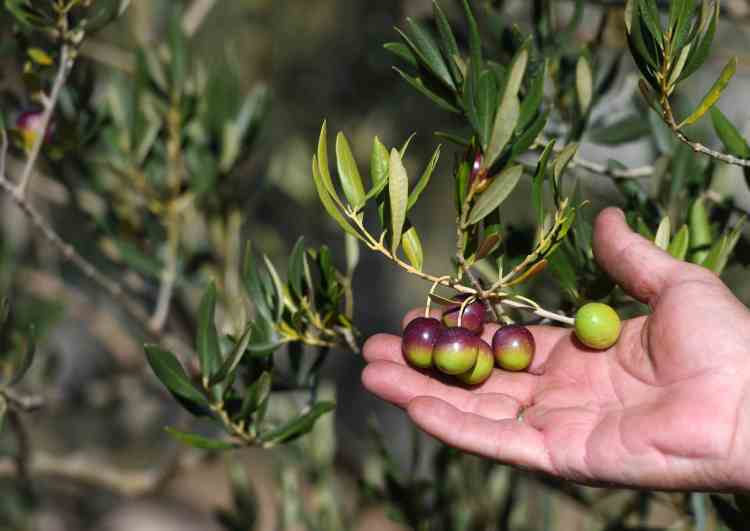 Experience an olive harvest
In Istria, olives are only picked the traditional way, by hand so as to not damage the fruit. For those wanting to try their hand at this, Aminess Maestral and Aminess Laguna Hotels in Novigrad offer a unique harvesting experience every October. Live accordion music in the groves by local musicians add a festive vibe to the task, followed by a seaside picnic lunch and a visit to the mill at the end of the day to see the appearance of the first few drops of this precious oil. The Aminess chain also produces its own olive oil from the fruit of its two groves planted with the leccino, frantoio, pendolino and Istarska bjelica varieties. The experience also includes tastings of their Vergal oil, which has collected a slew of international prizes and is on the tables of all their restaurants in Istria and Dalmatia.
Attend an olive oil festival
Vodnjan is the host of the Festival of New Olive Oil each November, due to take place between the 25th and 27th of the month in 2022. Now in its 16th year, this is the most important event celebrating Istria's liquid gold, giving visitors the chance to meet local producers from across the region and sample their freshly pressed olive oil immediately after harvest, when it's at its best. Other events include the Oil Festival of Eastern Istria in the village of Sveta Katarina near Pićan, scheduled for November 25 in 2022.
This article is sponsored by the Istrian Tourism Board.