A cool new grocery store has opened in Zagreb - selling produce only from domestic producers and family farms, as it was in the past. This is the story behind the store's name "Kao nekad", which translates roughly to "Like it once was". Behind this project is a big effort by a small group of people, and even more ambition.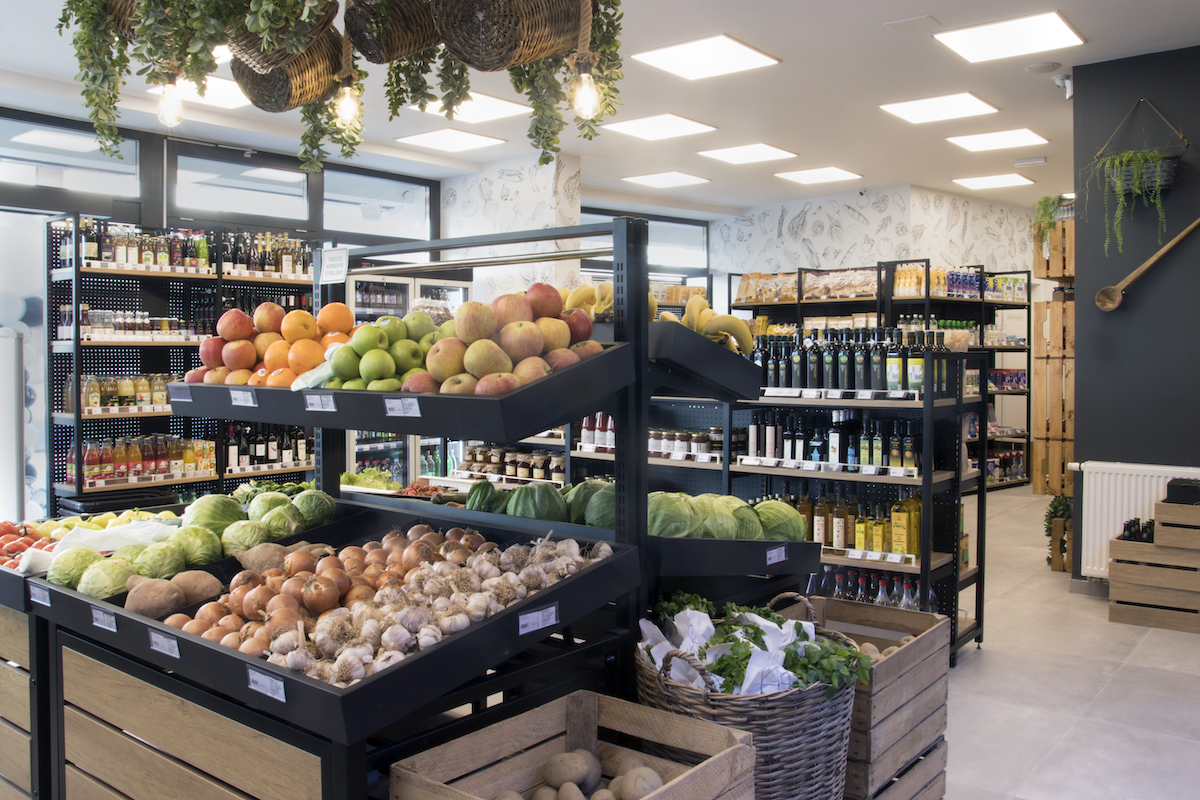 What is Kao nekad?
Kao nekad is a fairly unique concept in Croatia, of a food store that offers a wide range of groceries of exclusively domestic origin. In addition to well-known local brands, most of their offer consists of products made by small producers and family farms - over 100 of them - which the general public has yet to discover. The team's goal is to put products on shelves that will satisfy the needs of even the greatest gourmets and enrich menus and social gatherings all over Zagreb.
With this project, in addition to offering customers new and high quality foods, the team wants to create a place that will provide support to artisan producers with amazing products, and in doing so, help the Croatian economy.
Kao nekad is more than a place to buy groceries. They are, in a way, investing in small producers, creating new jobs, and ultimately offering opportunities for people to eat better quality and more fresh food.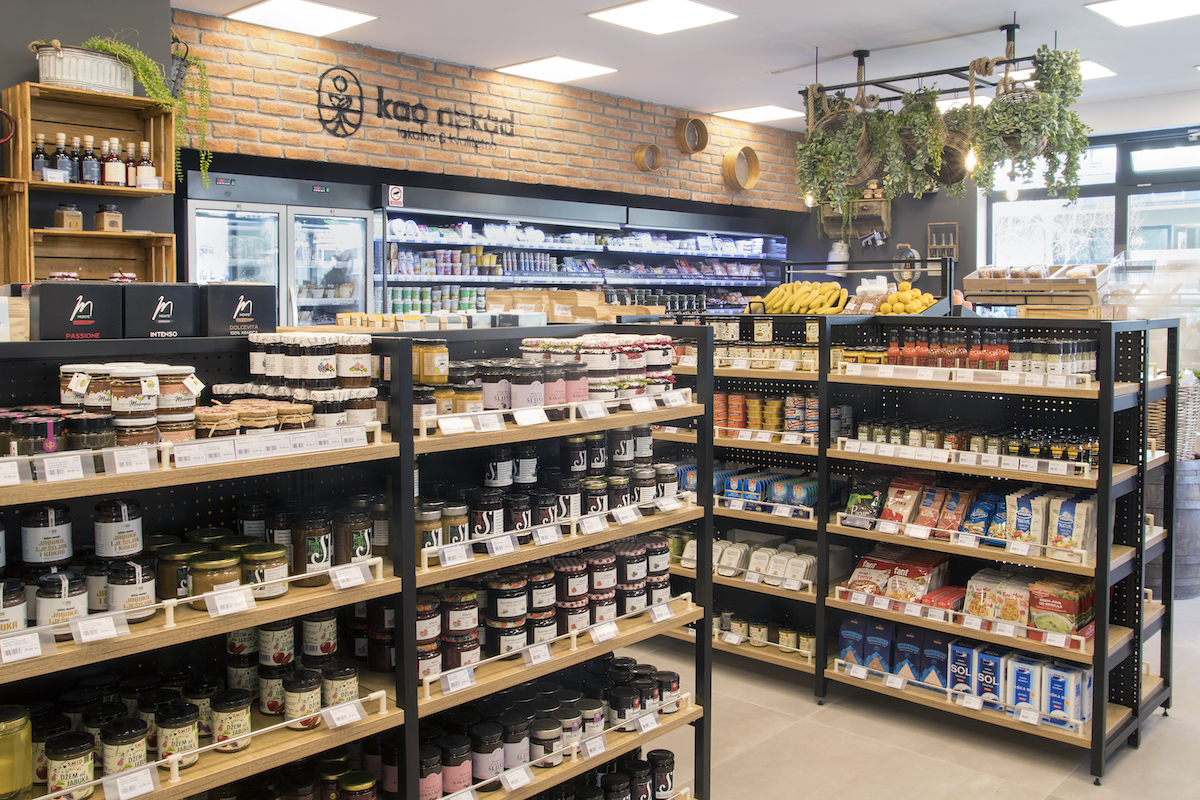 Creating Kao nekad
During the turbulent year of 2020, the Kao nekad team noticed a growing desire for home-grown food and products by Croatian family farms. The team members themselves were among those with this wish.
However, such products haven't been the easiest to come by in modern times because they are small manufacturers with a little distribution of their products. Mostly direct procurement would be used, which makes purchasing complicated. Kao nekad aims to change that and create a place that will bring together the best of Croatian domestic production under one roof.
Opening, location and interior
Kao nekad officially opened on February 20, 2021 at Traskošćanska Street 7 - only a 5-10-minute walk from the Trešnjevka Market.
A lot of attention was paid to the store's interior design. A contemporary space was complemented with wooden decor and rustic details like wooden barrels, various tools, and old furniture - from team members' grandmothers' attics! - and lots of greenery. Both dynamic and comfortable.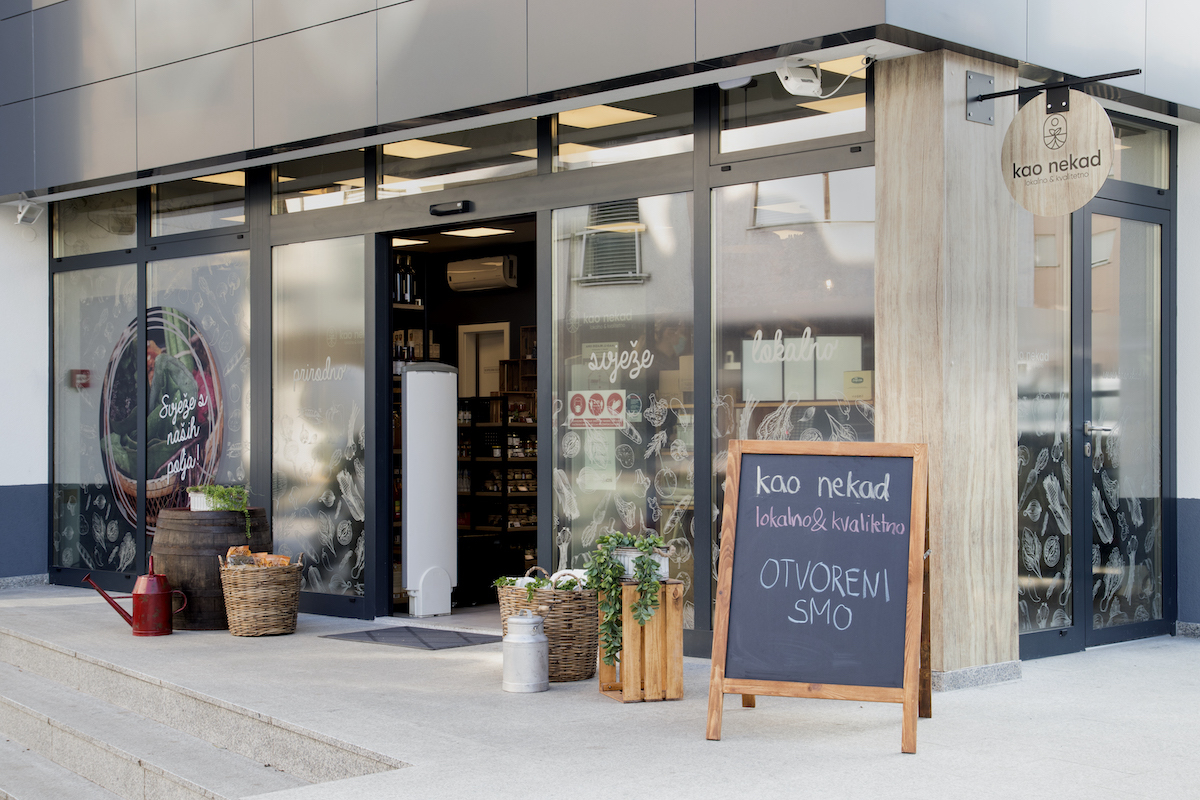 Price range and cooperation with family farms
All products are procured directly from manufacturers, which enables affordable price levels at Kao Nekad. The team aims for the store to be a place where everyone will be able to stop by, get to know the well-kept (for now!) secrets of small Croatian producers, and enjoy shopping in a beautifully decorated space.
Domestic producers are showing great interest in cooperation, which skyrocketed after Kao nekad opened their Instagram (@kaonekad_) and Facebook (@ kaonekad.zg) profiles. Kao nekad receives inquiries from domestic family farms every day. Currently, capacities are full but offers are still arriving. Kao nekad does want to offer everyone the opportunity with quality products to sell their goods, so the team is working on expanding capacity.
Plans for the future
There's no stopping at just one store. Instead, there will likely soon be another Kao nekad in Zagreb - maybe even this summer!
In parallel, the team is working on a webshop and their own delivery services to bring homemade products and fresh food directly to customers' doorsteps.