Acai & Salad Bar's range of fresh-squeezed juices, smoothies, entrees, healthy desserts, coffee, and - of course - açaí bowls will please all of Zagreb's clean eating aficionados. With a small brick-and-mortar locale at Vukovarska 271 (a 15-minute drive southeast from the main square), Acai & Salad Bar is also available for delivery via the Glovo, Wolt, Pauza, and Bolt Food apps.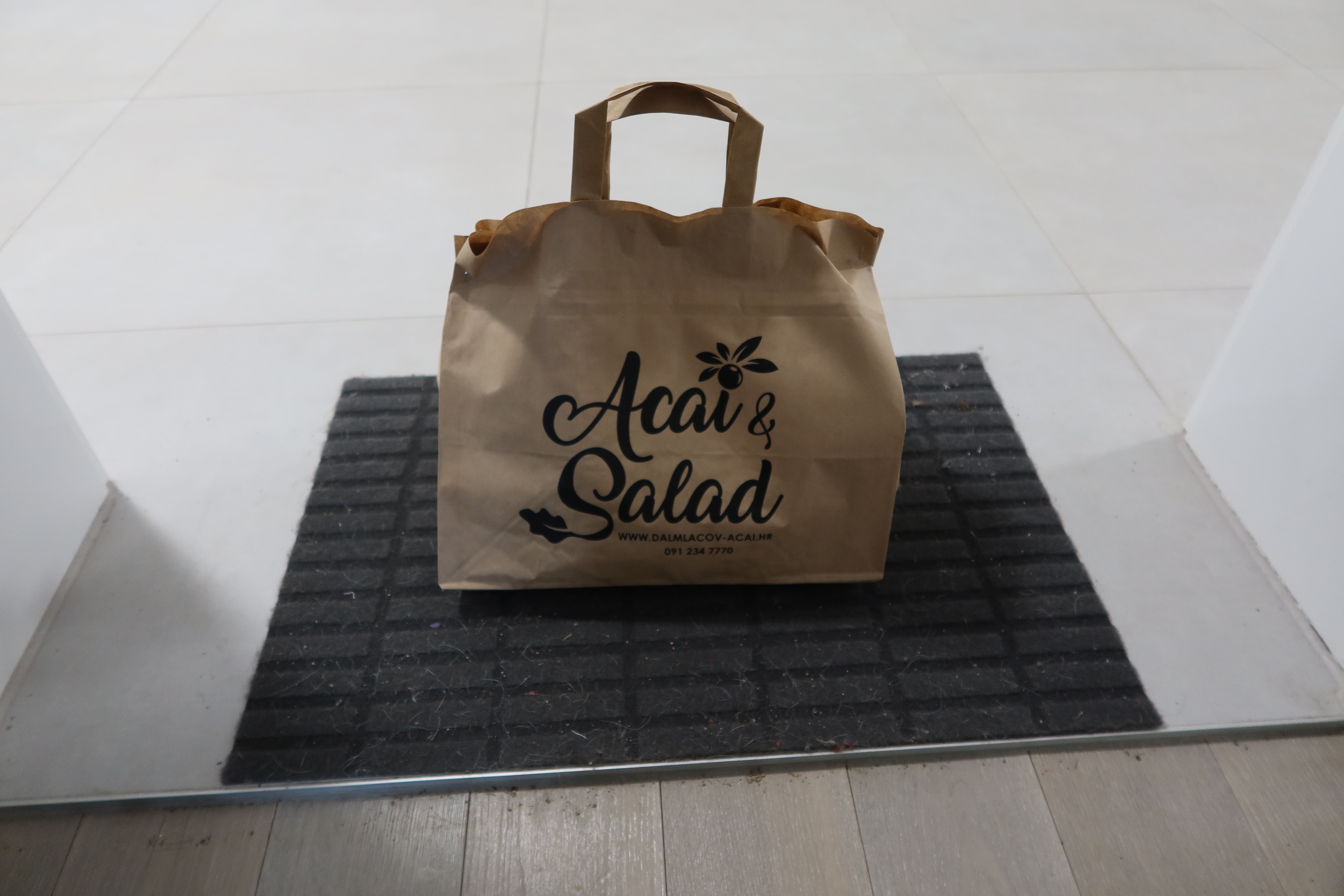 We recently ordered via Wolt and were super happy (as were our tastebuds!) with the experience. The bar is listed as $$/$$$$ on the application, though we'd kick it up a notch to $$$/$$$$, as it's on the pricier side in comparison to other options.
Our only complaint when looking through the menu was how difficult it is to choose among the bar's tasty-sounding, colourful options (including vegan and vegetarian) - all of which drew us in!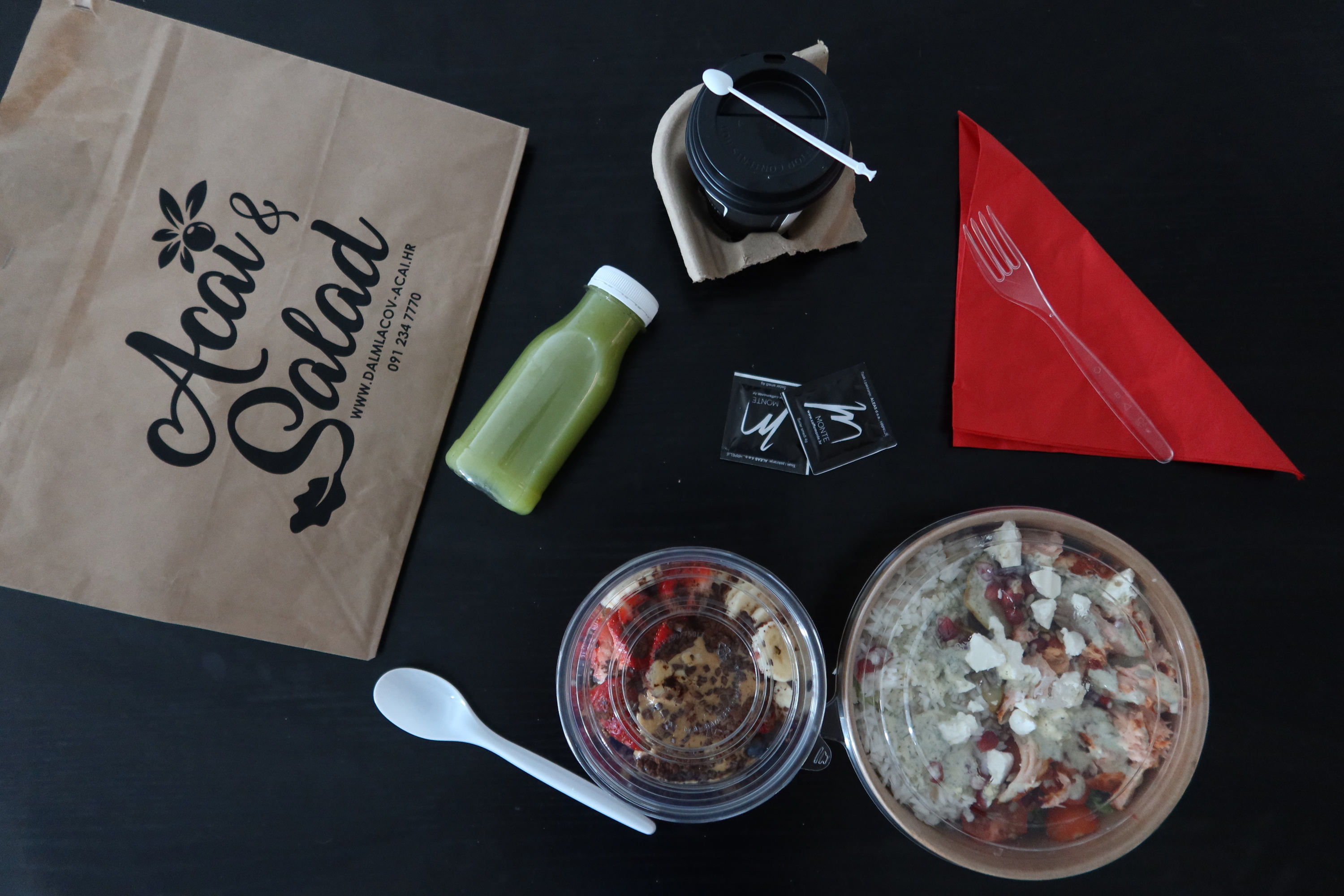 In the end, we opted for a salmon salad (75 kuna) with Japanese-soy salmon, ginger, lettuce, cheese, pomegranate, caramelised pears (though they were more candied, but still good), sunflower seeds, cherry tomatoes, rice, and a yogurt-mustard sauce. The flavours were completely harmonious, with the sweet pears and light cheese balancing out a bit of a delightfully spicy kick from the salmon.
To wash it down, we chose the "Evil Grinch" (25 kuna) fresh-squeezed juice from among five options - there are also five smoothie options, to be made with your choice of milk or water. The "Evil Grinch" was a sweet, refreshing, and slightly tangy juice blend with fresh spinach, apple, pineapple, lemon, and spirulina.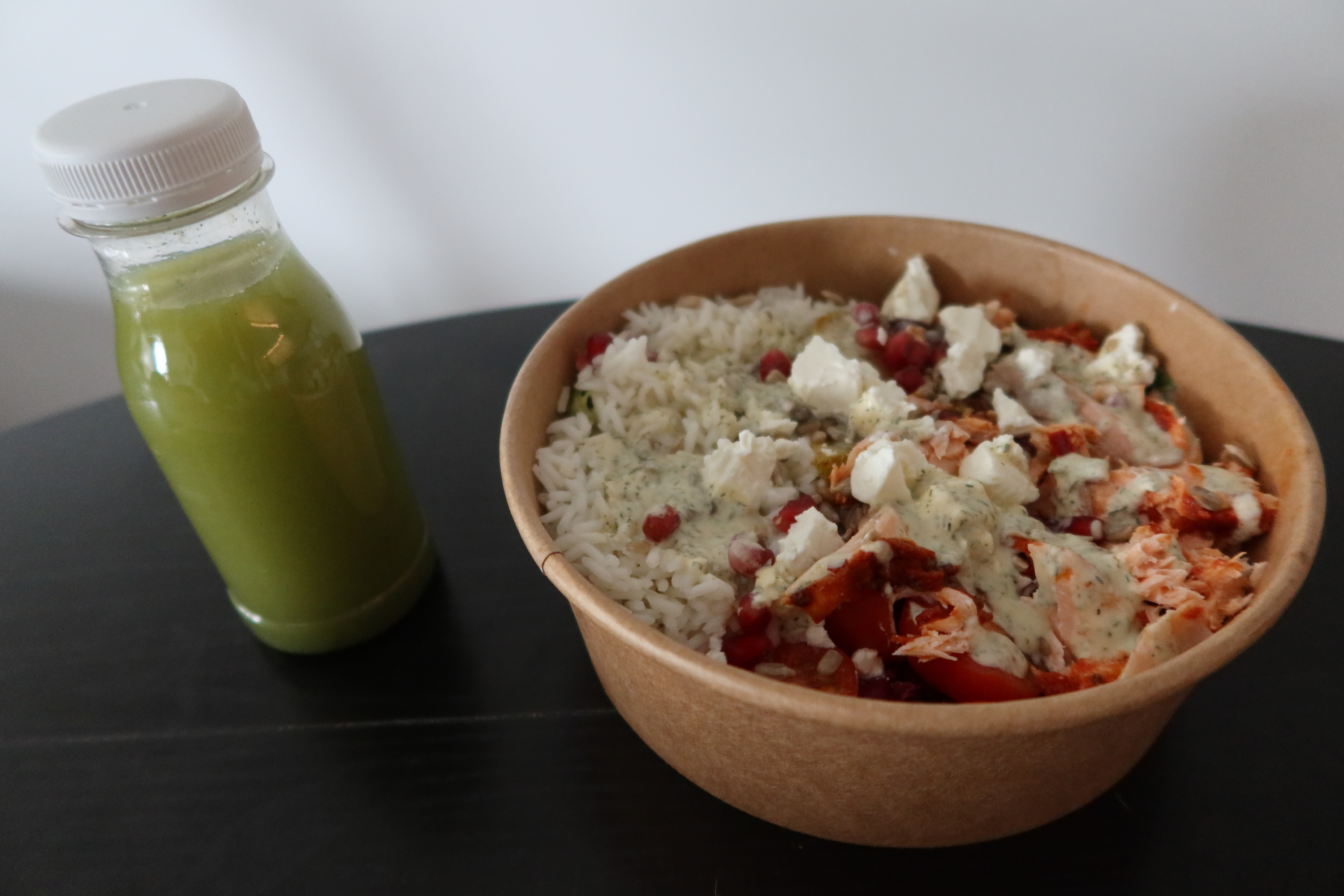 From the six açaí bowl options, we decided on "Chokoriki" - a bowl with organic açaí, banana, homemade granola, organic cocoa, mini chocolate chips/chunks, homemade peanut butter, and fresh berries. The bowl - which wasn't overwhelmingly sweet - was delicious down to the last bite. Bonus points for the tasty creamy peanut butter which rounded everything out! The "Chokoriki" comes at 69 kuna a pop or 89 for a jumbo-sized bowl.
We also ordered a quintessentially Croatian dose of caffeine; the famous and simple kava s miljekom (coffee with milk) for 12 kuna. It was true to the drink's classic flavour, and even a bit tastier than it'd be from your average hole-in-the-wall Zagreb cafe. Other hot drink options at the bar include espresso, Nescaffe of varying flavours, and chai lattes.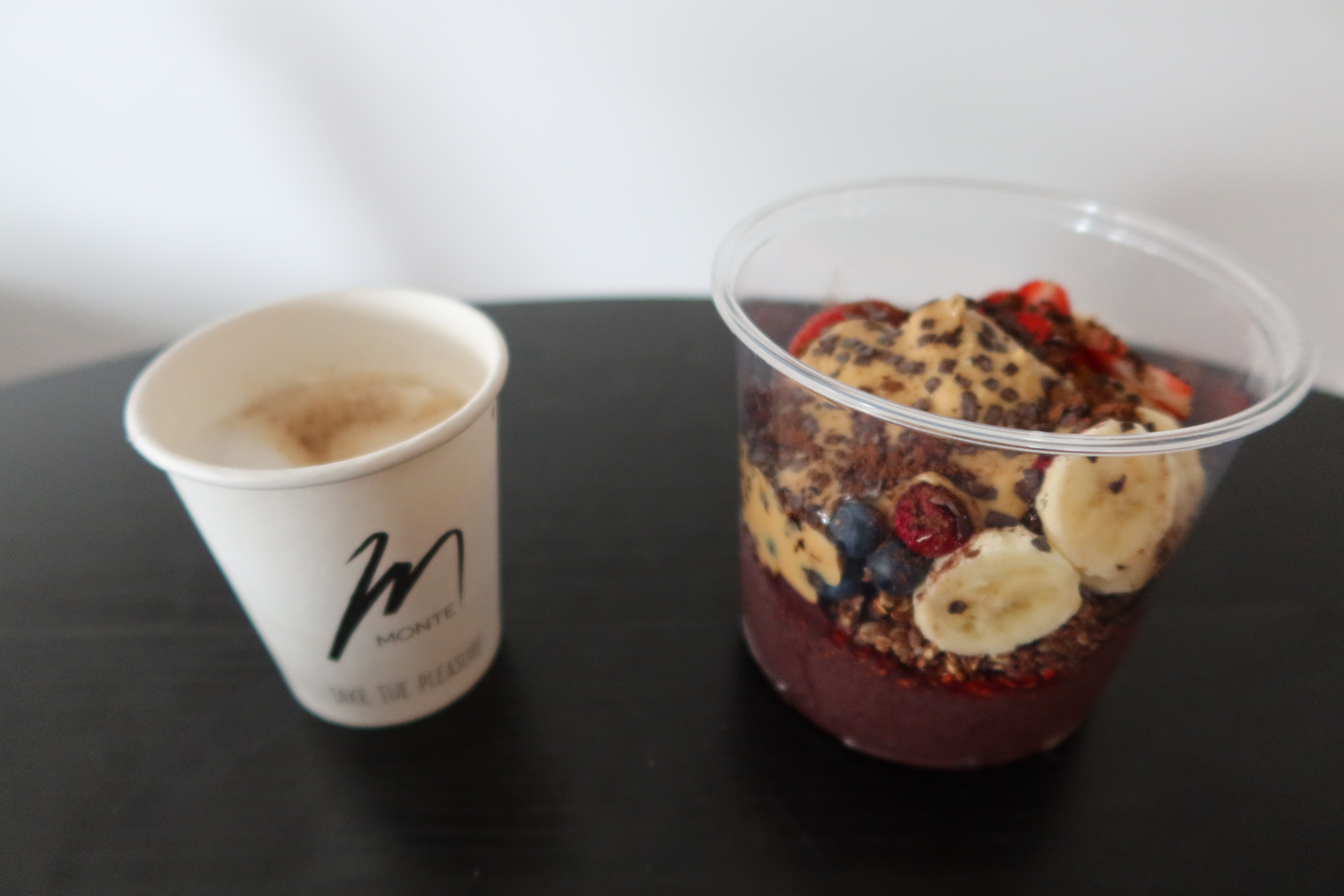 One area where there's definitely room for improvement is the use of plastic - everything but the coffee is packaged in it, with plastic utensils in tow.
Other than the so-far mentioned tasty treats, the bar also offers a handful of pasta options, chia desserts, and a few health shots (ginger and beetroot).
Our bottom line: Acai & Salad bar has scrumptious, healthy, and filling food. It's one of those spots you never get tired of ordering from (seriously, ever) which might become a bit of a problem for your wallet - but quite the opposite for your tastebuds and stomach!