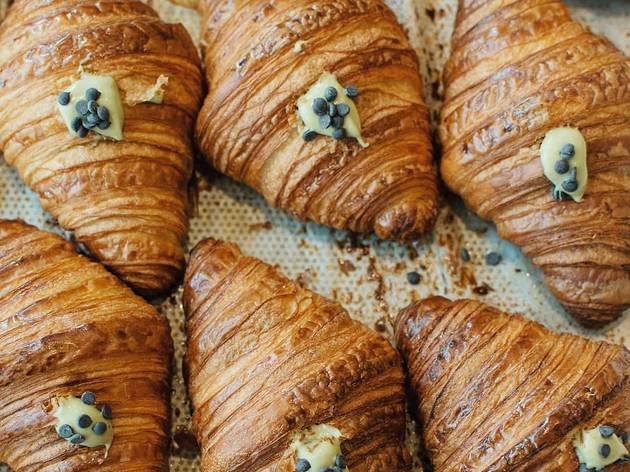 1/2
© Bread Club Zagreb
Bread Club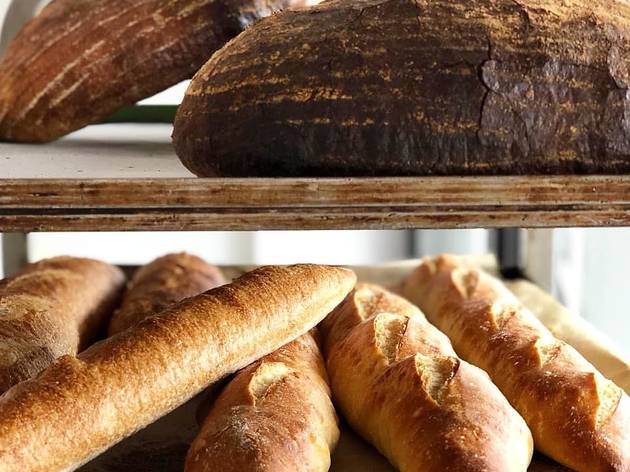 2/2
© Bread Club Zagreb
Bread Club
Time Out says
Zagreb bakery with two locations: one within and one outside of the city centre
Though their settings are different, Bread Club's two locations have two things in common. One, their baked goods are some of the best in Zagreb - and for a city with bakeries on every corner, that's saying something. Two, they're highly sought after, and it's not uncommon to see a line going out the door at either Bread Club!
Bread Club's variety of baked goods - there are both sweet and salty options aplenty - and bread will please just about every palate. Those with a sweet tooth can choose from all sorts of pastries like cruffins with vanilla, cinnamon, and peanut butter filling, across some of the tastiest, chewiest chocolate chip cookies you'll find in Croatia, to to-die-for almond croissants. On the salty side, you can try the likes of classic or innovative square pizza slices (from ham-and-mushroom to zucchini-and-almond-shavings toppings), artisan sausage rolls, and a unique, flaky take on a classic Croatian cheese and dough dish - štrukli. Then there's Bread Club's bread, of course. This is sourdough heaven - somehow, the bakery has achieved the perfect crusty-crunch-to-chewy-inside ratio. Then there are specialty loaves like the mouthwatering "Rye Royal" - fantastic rye bread peppered with an assortment of seeds.
The flagship Bread Club location is nestled between a string of cafes and the Trešnjevka market, 10 minutes southwest from Zagreb's main square by car. This smaller spot has no seating - here, it's order and go! All the better though: you can make a mini culinary tour out of your visit. Grab some fresh, locally produced apple juice or berries at the marketplace (just three minutes away on foot), choose your pastry from Bread Club, and find a seat at one of the adjacent cafe bars to enjoy a coffee on the side. The bakery's other location sits 6 minutes east, by foot, from Zagreb's main square. This Bread Club has its own cafe portion with seating, so you can guzzle down coffee with your still-warm-from-the-oven goodies, on the spot.
Details
Best selling Time Out Offers