Breakfast in Zagreb guide
Traditionally, breakfast was never Zagreb's strong point. Luckily a new generation of cafés is springing up to meet the demand for early-morning munchies, discovers Jonathan Bousfield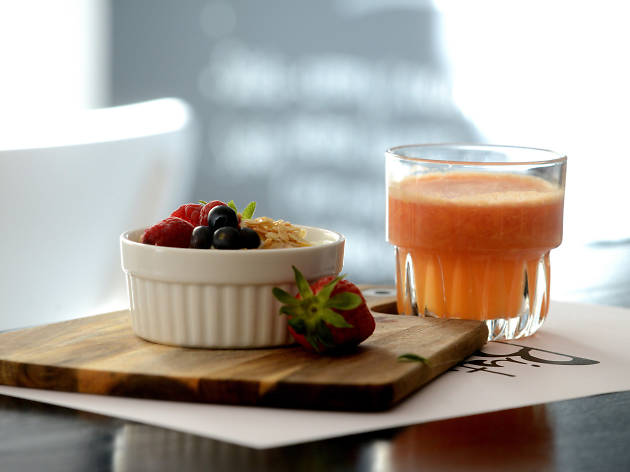 With an increasing number of Zagreb's guests staying in private rooms and apartments rather than traditional hotels, the need to find a good breakfast has never been greater. There were always plenty of cafés in Zagreb but few of them bothered to cook up food of any kind, never mind a sizzling pan of bacon and eggs. Until now. As well as a new genre of café, you are likely to find a designated breakfast menu in an increasing number of restaurants too. Here are seven of the best places to start the day.
Bistroteka belongs to the new generation of inventive bistros in Zagreb and it's no surprise that they treat breakfast just as seriously as the rest of the menu. Choose between porridge with an array of snazzy toppings (17kn), eggs and spinach (25kn), or la pièce de resistance: scrambled eggs with smoked salmon and wasabi paste (39kn).
Read more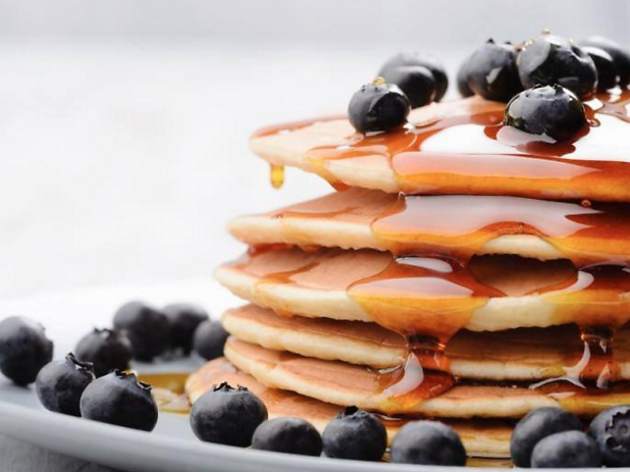 Bonita
The cluster of outdoor stools belonging to this hole-in-the-wall pancake bar occupies the sunniest spot on the whole of Cvijetni trg. Bonita is open daily from 6am, and there are few better places to enjoy the exhilaration of a summery early morning. There's a wide range of pancakes from 15kn, plus a long list of toasted sandwiches.
If you want the same buffet breakfast that the hotel guests get, then the café of the Dubrovnik does the works for 75kn. You can also opt for a simple continental breakfast (25kn) or ham and eggs (20kn). The main square-side location is a major advantage, and the fact that you are being served by old-school hotel-café staff helps you pretend that you can actually afford to stay here.
Check prices
Read more
This courtyard-bound semi-secret café is one for the later riser – they open at 10am. They are famous for serving čokolino (Croatian breakfast pap for kids) as well as cereal, toast, fresh juices and decent coffee. It's the intimate, cutie-café setting that provides the extra ingredient.
Read more
This Istrian-themed trattoria mixes traditional home-style cooking with an unashamedly contemporary interior, striking a nice balance between minimal modern greys and folksy textures like pale wood and rope. The mainstay of the menu is the in-house pasta and njoki served with a variety of delicious sauces, ranging from white-wine-and-mushroom (55kn) to Istrian-truffle (115kn). Also well worth recommending are the seafood risottos, T-bone steaks and ombolo-style pork chops. It also functions as a wine bar (with both stools at the counter and outside on the street), serving the best in Istrian boutique production – check out the chalked-up recommendations on the blackboard for affordable by-the-glass options.    
Read more
For a no-nonsense cooked breakfast of eggs and bacon (26kn) or the full English (eggs, bacon, sausage and beans; 45kn) then it has to be Kava Tava. They also offer toasted bacon sandwiches, and stacked pancakes with syrup or ice cream. Kava Tava has two cafés in the city centre, of which the outdoor market-side location on Britanski trg is pretty hard to beat when it comes to atmosphere – although it can be hard to get a seat on Sunday mornings when the antiques market is in full swing.
Read more
There is no breakfast menu as such at this smart modern café-pâtisserie, but with pretty much everything in the display cabinet screaming, 'wake up, it's a beautiful morning', it would be a crime to leave it off the list. Consider salads, sandwiches, quiches, or just plump straight for the sugar rush of a slice of cake.
Read more