On a street corner close to Zagreb's main square, Time Restaurant & Bar opened in 2015. It has since become one of the trendiest eateries in the Croatian capital – but also embodies the realisation of a personal dream.
'This space at Petrinjska 7 was previously owned by family friend,' said Time owner Davor Bienenfeld. 'I decided to take it over, upgrade it considerably and turn it into one of the most popular places in Zagreb, while bringing the concept of an all-in-one bar and restaurant to the capital.'
That's not the only concept here. 'We decided to complement exotic and fusion cuisine while still offering guests classic Croatian dishes such as Adriatic squid, Kvarner scampi, tuna from Ugljan, and traditional domestic desserts with a modern feel,' explains Davor. An array of familiar Asian-fusion dishes, like teriyaki, sushi and Thai curry, zing with Adriatic freshness.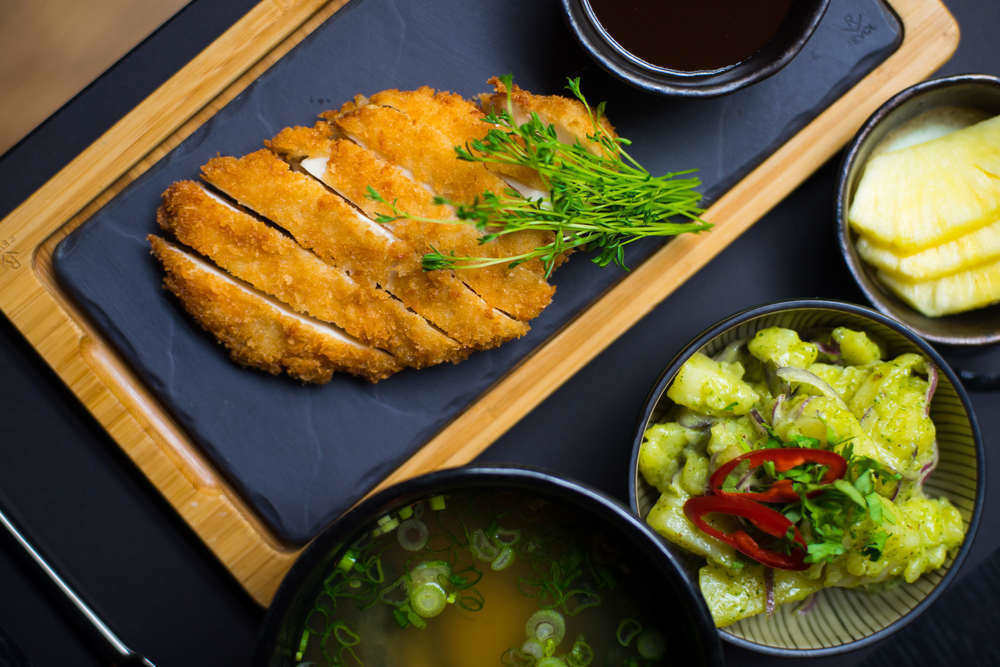 In similar vein, an adventurous new menu, launched in the late spring of 2018, creates another winning fusion. 'We call it Cromakase,' says Davor. 'So, while this is in a Japanese style, we are still focusing on the finest Croatian food. As far as this is concerned, the name does seem to be quite suitable. The Cromakase menu is easiest to describe as a fusion of Adriatic flavours and Japanese meal preparation techniques. Several sequences are followed by carefully selected Croatian wine pairings to maintain complete authenticity.
The Cromakase menu changes daily, depending on what's fresh. There might be Pag lamb carpaccio one day; smoked tuna from Ugljan the next. Sushi chef Rene Cehman curates an ever-changing menu incorporating only the freshest ingredients available that morning.
In this way, Time now offers something never seen before in these parts, the marriage of something as exotic and sought-after as, say, sushi and sashimi, with the most divine Croatian ingredients and wine from Istria to Dubrovnik.
While the restaurant runs from noon until midnight six days of the week, the bar, closely linked to Davor's original concept, has a life of its own.
Open for coffee and breakfast from 7am on weekdays, and from 9am on Saturdays, the bar throngs with the business crowd during daylight hours. Everything turns up a notch once the post-work begins to arrive, the music kicks in and cocktail makers shake some action. Top international spirit brands and fine wines fly off the shelves. It's a stylish scene, buzzing until 4am at weekends, 2am during the week, with Zagreb's predominantly young movers and shakers convening over convivial drinks with like-minded socialites.
A contemporary interior design also helps things along nicely. While prices, for meals, for wine, for cocktails, are kept eminently affordable, the snazzy surrounds would have you believe otherwise.
The man behind all this is renowned Croatian architect Christian Rendulić, who has converted a previously staid establishment into something very impressive indeed. Here, subtlety is key. An under-lit space features a long wooden bar counter, shelves stacked with all manner of enticing bottles, and a mixture of tables, bar stools and standing-room-only corners. The equally fashionable restaurant area is spacious but booking is recommended.
With an eye to the future, Davor has recently branched out and opened up a pastry shop close to the Petrinjska location of the Time mothership. Heading up the pâtisserie team here is young and ambitious Robert Hromalić, who polished up his craft over the course of a year in Paris and returned to Zagreb to take up this prestigious post. Beckoning from the display cabinet are creative and sophisticated desserts, each a modern interpretation of a traditional Croatian favourite.
All in all, Time Restaurant & Bar is not only a welcome arrival to the ever-growing pantheon of cool, sophisticated eateries in the Croatian capital but a new concept entirely, one enhanced by a challenging new menu that should see this city-centre venue sail above its competitors in the months to come.
The Cromakase menu is priced at 450kn, or 790kn paired with a selection of Croatian wines.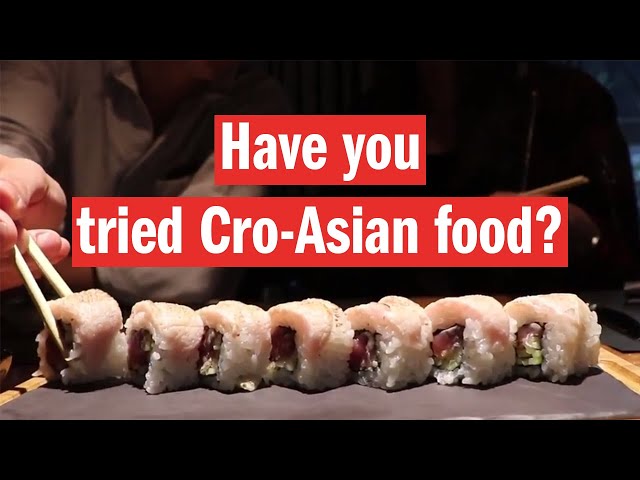 Time Restaurant & Bar, Petrinjska 7 (091 444 4651, www.timerestaurant.hr). Open Restaurant noon-midnight Mon-Sat. Bar 7am-2am Mon-Thur; 7am-4am Fri; 9am-4am Sat.