Autumn in Dubrovnik
Want to beat the summer heat, and experience Dubrovnik without the crowds? With comfortably warm temperatures, lower prices and a riot of autumn colours, holidaymakers visiting Dubrovnik in the later months find it has just as much to offer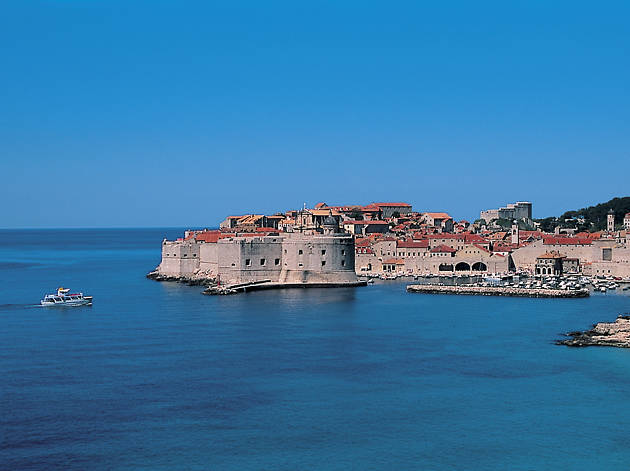 Flanked by rugged peaks and a pristine Adriatic, Dubrovnik is the shining jewel in Dalmatia's crown – and it's not hard to see why. The former republic of Ragusa grabs the lion's share of travellers to this region, and it tends to throb with tourists in summer. The solution? Ditch the crowds and book your break in autumn.
The crowds are fewer, the heat less intense – and you can soak up the gorgeous views of the city under the warm, slanting light of autumn. Five Valamar hotels allow you to choose the type of stay you wish to enjoy at this time of year – a spa break, a gourmet dining experience or a romantic getaway with panoramic views from the bar terrace.
Dubrovnik is an excellent bet for those hoping to catch some last-minute rays before the winter chill sets in. Temperatures in September and early October remain warm – at least, by much of Northern Europe's standards. During the gilded season, you can appreciate Dubrovnik's pretty historic centre when the crowds have thinned, and enjoy a cooling salt-breeze as you stroll along the ancient city walls.
For those arriving in early autumn, the sea is still warm enough for swimming. You'll see a few beach-goers bobbing along the picturesque stretch of Babin Kuk, a short journey from the city. Cava Beach and Coral Beach Club are comfortable places to catch a late burst of sunshine – and finding space on the beach should be easy at this time of year.
Ferry prices drop considerably in autumn, so it's the perfect opportunity to visit the three main islands of the Elafiti archipelago: Koločep, Lopud and Šipan, visible from each of the Valamar hotels on Babin Kuk. With their outstandingly beautiful, undeveloped beaches, many consider these to be the best coastlines in the region.
A preponderance of Hollywood productions shot in and around Dubrovnik's main drag have helped the city's cinematic beauty go wide-screen. Stradun, lined with baroque buildings – all crumbling stucco facades and polished marble – is a backdrop in the hit TV show Game of Thrones and the eighth edition of Star Wars. It can be rammed in summer, but travellers arriving in the later months will have no problem finding a table. After you've sipped your sundowner, you can take a selfie on Croatia's most instagrammed street without other pedestrians getting in your way.
Still sunlit but not scorching, it's a good time to zoom up the side of Mount Srđ in the bright orange cable car, with fantastic views of the city and the Adriatic blue as it climbs erratically above the old town.
Down below, most of the action happens around the Old Port and Gundulićeva poljana, site of the daily market in the shadow of the Cathedral. The stalls will be piled high with seasonal produce – the olive harvest is a big deal in Dalmatia, and you'll find these in abundance – alongside deliciously fresh pomegranates, figs and tomatoes.
Dubrovnik is full of eating and drinking options, but here, fresh local fish and seafood tops the menu. Much of the wine will come from nearby Pelješac, where renowned cellars open to the public for tastings, along a vineyard trail. Guests can also enjoy rich gastronomy in all five Valamar hotels, with elaborate buffets and dishes prepared right in front of you.
The Good Food Festival in October is a pleasant way to experience proper Dalmatian cuisine. What started as a Tourism Board initiative to coax foodies to a post-season Dubrovnik has blossomed into a successful, regular event with free tasting sessions and culinary workshops run by famous Croatian chefs.
Over in Ston, Kinookus Food and Wine Festival takes place in September. A food festival with a difference, traditional local cuisines are featured over a four-day period, and sustainable, environmentally-friendly production promoted. Food documentaries are projected at various locations, and workshops for kids are also staged.
If you want to experience Dubrovnik like a proper local, the Perfect Experience Creator by Valamar offer tailor-made vacations with a range of fully immersive experiences. The categories include trips, attractions, restaurants and bars, activities, wine and olive oil, cycling, beaches, nightlife and entertainment and events.
Recreational Horseback Riding in Konavle provides horse-riding tours of the countryside around Dubrovnik and adjoining Konavle, an 11km trail through olive groves, pine forest and rocky stretches of seaside, with breaks to take in the spectacular views.
Alternatively, you can choose sea-kayaking jaunts to and around the islands, an easy, safe and healthy way to spend the day. Beginners are given a quick lesson in kayaking before setting off.
After a long day exploring the city, visitors can relax in the Mediterranean ambience in one of the five Valamar hotels in and around Dubrovnik: Valamar Dubrovnik President Hotel, Valamar Lacroma Dubrovnik Hotel, Valamar Argosy Hotel, Valamar Club Dubrovnik and Tirena Hotel.
To guarantee the best price online see Valamar's latest special offers.
Seven days in Dubrovnik
1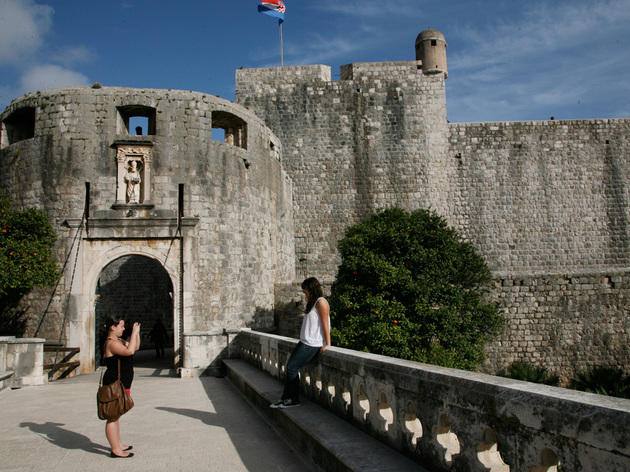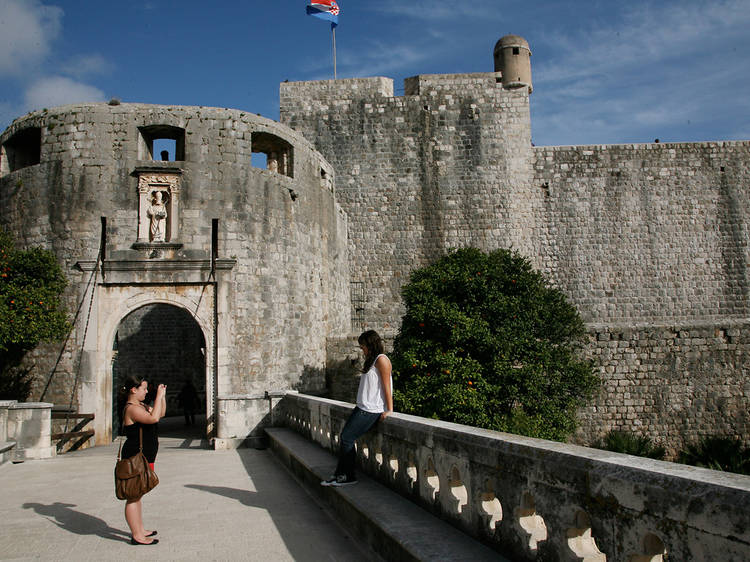 © Vanda Vucicevic/Time Out
These flagship fortifications are the reason behind Dubrovnik's status as a buckletlist destination, and a walk around the Old Town is an essential introduction to the city. It allows the first-time visitor to get their bearings and provides them with an appreciation of the scale of this intricate jewel, the skill of those who designed and constructed it – and the breathtakingly blue Adriatic below. The main entrance and ticket office is by the Pile Gate; most choose to walk round sea-facing side first.
2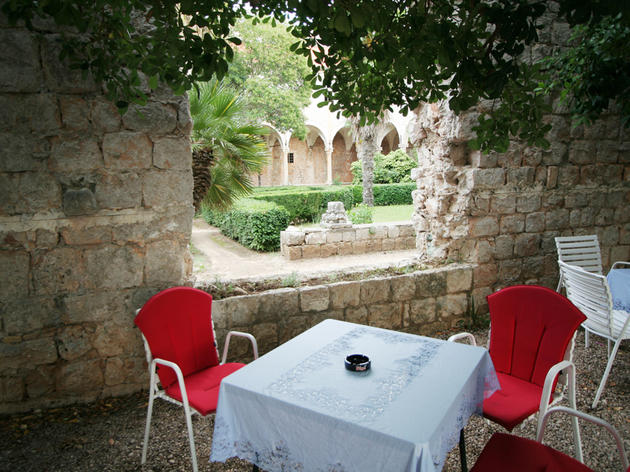 © Rajko Radovanovic/Time Out
An uninhabited isle on Dubrovnik's doorstep, Lokrum is an unspoilt isle lush with pines, palms and cypress trees. Its verdant coastline beckons from the hotel windows of Ploče. Dotted with diverse ruins and remnants - medieval, ecclesiastical, Napoleonic, Habsburg - it has long been given over to nature. Although taxi boats disgorge tourists from Dubrovnik every half-hour - you can be drinking a beer in Dubrovnik's main square and be here in 20 minutes. After a leisurely stroll, you can take a dip in the warm, saltwater lake and drink a beer or cocktail at the Lacroma bar, that conveniently overlooks the jetty.
3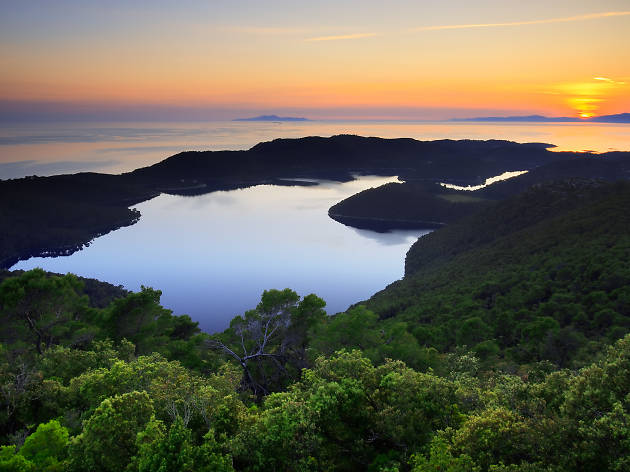 Day 3: Mljet National Park
Mjet is the perfect place to perfect your Robinson Crusoe impression. Sparsely populated, astonishingly beautiful, it's the closest you'll ever get to having on your own island. A short catamaran or ferry ride from Dubrovnik, take advantage of the cooler weather and hike its national park – verdant swathes of pine forests beckon. Within the National Park are two saltwater lakes, Veliko and Malo Jezero, with the Church of St Mary and a 12th-century monastery on an islet in the middle.
4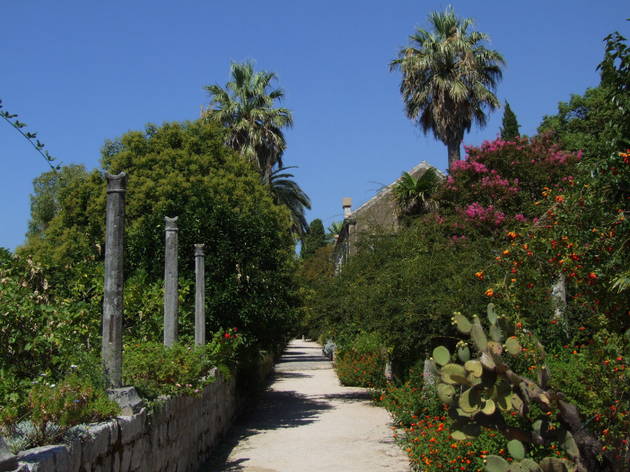 Pudelek (Marcin Szala)
Experience a spectacular array of autumn colours in Trsteno, a short hop from Dubrovnik. One of the locations used in the hit TV series 'Game of Thrones' – the Arboretum doubling up as the palace gardens of the Red Keep – this historical attraction dates back to 1492 at least. Set around the villa that once belonged to the Gozze family, the graceful arboretum is the product of the Renaissance era, when sea captains would bring back rare and exotic seeds and plants from their travels during the Age of Discoveries. The grounds run down to the sea, encompassing a grotto and a Baroque fountain.
5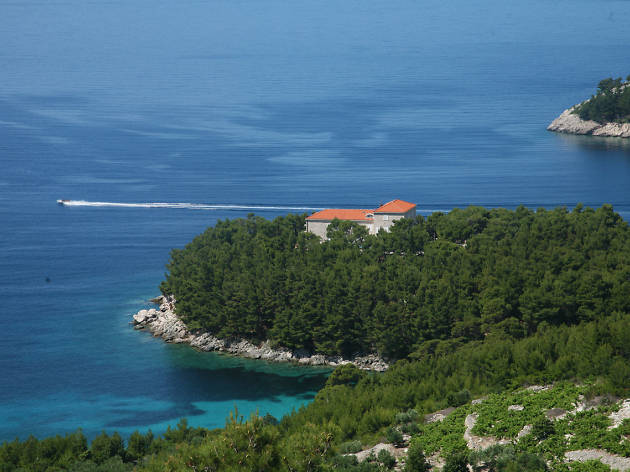 Vanda Vucicevic/Time Out
Day 5: take a wine tour of Pelješac
If you order wine Dubrovnik, there's a good chance it'll come from Pelješac, but the best way to get properly acquainted with the wine here is by visiting its sun-dappled vineyards. These cover large tracts of the Pelješac peninsula, starting in Ston and stretching all the way northwest to the outskirts of Orebić. Vineyards slot into the bowls of fertile soil that sit between Pelješac's interlocking system of mountain ridges, or spread down the steep slopes of the peninsula's southern coast. Although the white Rukatac grape is cultivated on Pelješac with moderately successful results, it's the velvety red wine produced by the indigenous Plavac mali vine for which the peninsula is famous. Wine tourism is increasingly big business in Pelješac and it's an ideal place to cruise the wineries, sample and buy.
6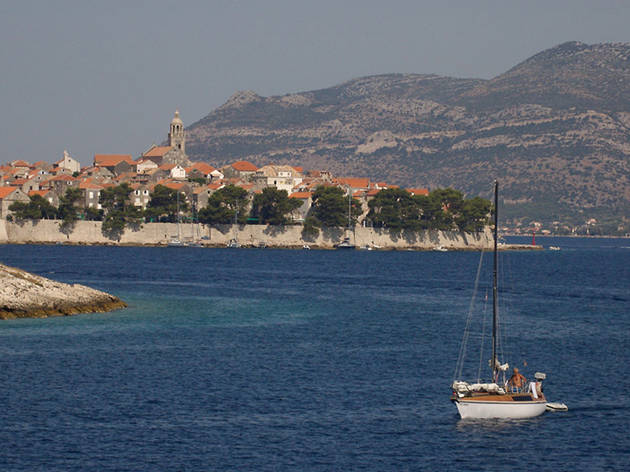 © Carly Calhoun/Time Out
The relaxed island of Korčula is particularly lovely in the later months. Known for its well-preserved medieval centre, its link to the legend of medieval explorer Marco Polo, and tasty local wines, it's generating a buzz as a smaller, less discovered alternative to Dubrovnik. In autumn, you're likely to find warm sunshine and few crowds, but on cooler days, the Defora beaches are great for a late-season ramble, with stunning views over the surrounding islands of Lastovo, Mljet and Pelješac. The olive groves will be ripening, so take the opportunity to sample some here, alongside a large glass of the local red.
7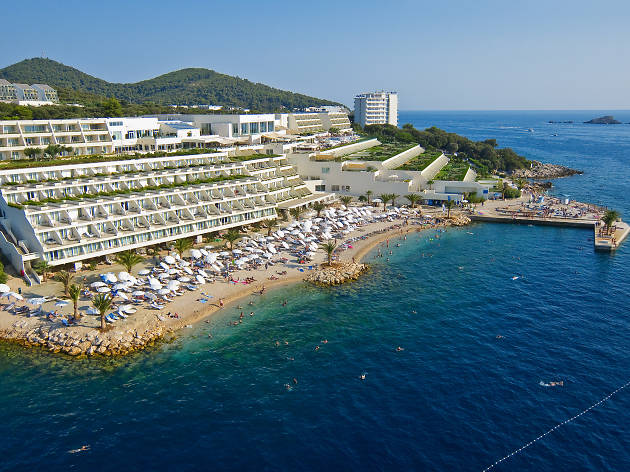 Dubrovnik has a wealth of chic beachside clubs to unwind in while you drink up the delicious scenery. Coral Beach Club on the pebble enclave of Cava has fantastic views of Daska island with an extensive bar/restaurant and VIP lounge. The Valamar Dubrovnik President Hotel has its own Blue Flag beach, Beach Bistro restaurant, bar and watersports centre nearby. From Valamar Lacroma and Valamar Argosy, you can take in autumn sunsets over the Elaphiti Islands. When the air grows cooler, all three hotels offer wellness centres with superlative facilities to relax in.
Seasonal stays in Dubrovnik