Christmas in Zagreb
We help you get festive in Zagreb, with our guide to Christmas markets, ice-skating, mulled wine and more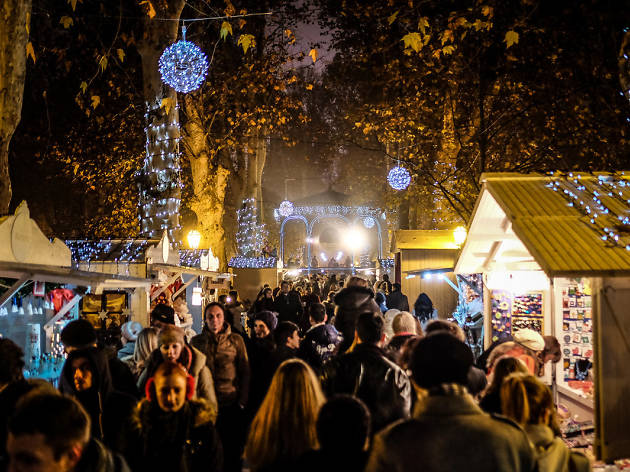 Christmas is a wonderful time to be in Zagreb. Festivities have always been enthusiastically observed in the capital, but the recently revamped advent programme has given proceedings an exciting modern edge - which means that you can follow up a carol concert with a DJ set, and a craft beer with a mulled wine. Draped in twinkly fairylights, the city looks like it was dreamed up for the front of a Christmas card, and all you really need to do to feel festive is stroll through the markets. Follow our Christmas guide, and we guarantee you'll be bubbling with Christmas cheer.
RECOMMENDED: more great winter destinations in Croatia
Things to do, Markets and fairs
An art and crafts fair organised by the Croatian Artists' Association (HDLU) and held over the course of a pre-Christmas week in the HDLU's impressive, doughnut-shaped headquarters on Trg žrtava fašizma. Deliberately pitched towards the alternative side of Christmas shopping, it's a great place to browse for unique jewellery, alternative-designer fashion, one-off accessories and a host of genuine artworks
Things to do, Markets and fairs
Marticeva, an area in Zagreb's east, was recently declared the city's official 'design district' owing to the flurry of creative studios and pop-up shops taking over its quiet streets. So it's little surprise that advent here is done differently, with artisan treats replacing traditional sweets and craftspeople running arty workshops. Stop by the Croatian Design Superstore - the holy house of the Croatian design scene - for some unusual Christmas gifts.
Things to do, Markets and fairs
The idea behind 'New Advent' - based in Novi Zagreb (new town) - is to do Christmas with a modern spin. And what better place to do that than the incredibly modern Museum of Contemporary Art? The huge platform outside its entrance will serve as a stage for alternative-leaning DJs and musicians, while up-and-coming designers will be showcasing their work.
4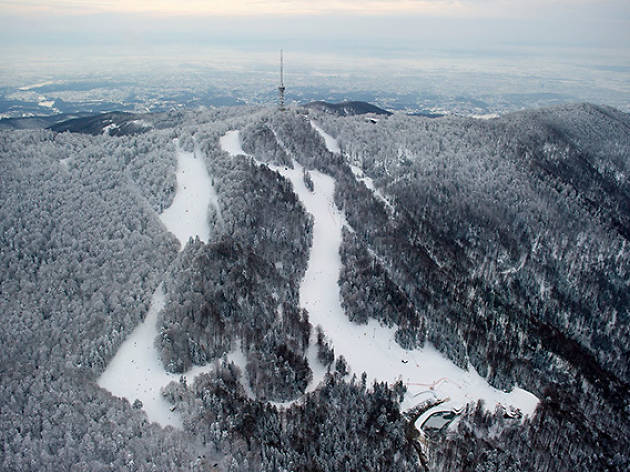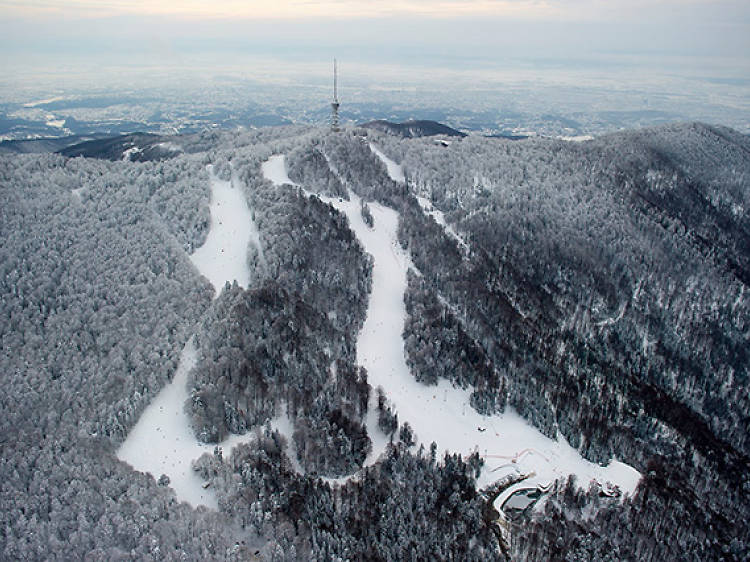 Uniquely, a city break in Zagreb can double up as a skiing holiday. Mountain
Medvednica is just a twenty minute drive from the city, and its Sjleme ski resort is never overcrowded. If skiing terrifies you even more than ice-skating, you should still take a day to walk up Sjleme. Arguably, it's at its most beautiful under a thick covering of snow - brilliantly white and magnificently silent. Eat at a cosy mountain-top tavern before catching the bus back down to town.