Croatia's icons
Croatia is not just a pretty face. Scratch beneath the surface, and you'll find the EU's newest member teeming with creative talent – you just need to know where to find it. Justin McDonnell and Jonathan Bousfield profile five exciting Croatian voices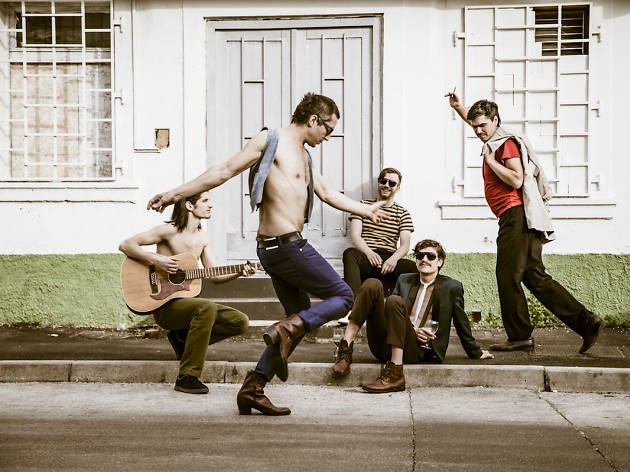 By

Justin McDonnell and Jonathan Bousfield
|
While its ancient cities, coastline and summer festivals continue to grab media attention, Croatian contemporary culture remains comparatively under the radar. No fault of its own – its buzzy creative scenes are bursting with new life, but its cultural industries still tend to play second fiddle on the international stage.
Saying that, Croatia is finally gathering steam as a cultural destination in its own right. Thanks to increasing planeloads of year-round visitors to it's capital Zagreb, European integration, and a greater dialogue with the outside world, Croatia's international profile is undergoing slow, albeit, subtle changes. And people are beginning to realize that there's considerably more to this country than its beaches and antiquities.
Last year saw the first Croatian film to be screened at Cannes since the country's independence. Dalibor Matanić's The High Sun, a generational study of war-scarred relationships, went on to nab the prestigious Jury's prize. It also brought the hotly anticipated English translation of Olja Savičevic'sFarewell, Cowboy, which dazzled critics with its tough, darkly comic take Dalmatian life. In the world of art and design, Zagreb street artist OKO's work has gone global, with behemoth institutions like London's V&A museum newly listed on her CV, while grungy Zagreb fashion-house Dioralop continue to wow catwalks internationally. There's also an emerging cabal of Croat musicians who compose and perform in perfect English. The singer-songwriter Lovely Quinces debut album Meet me in Moscow received a well-deserved nomination for the IMPALA award, the European version of the Mercury prize, and a sort of who's who of continental talent. Meanwhile, Jonathan, a thoroughly engrossing post-punk outfit from Rijeka were handpicked to support British indie giants Editors on their tour. It all points to the fact that the state of Croatian culture is in healthy shape, even if it's not all that visible to the rest of the world– yet.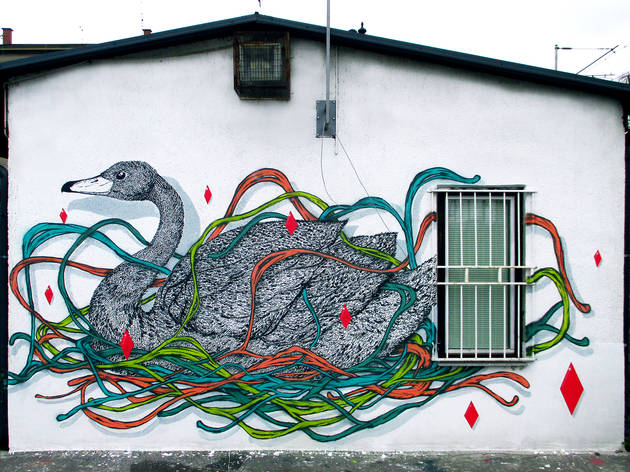 Zagreb's credibility as a city of outdoor artistic expression has increased dramatically over the last several years, in part thanks to a group of young, loosely affiliated artists called MUU (Museum of Street Art) and their scattered collections of murals around the capital. The most prolific of these artists is OKO ("The Eye"). Her phantasmagorical images of humans with birds' faces, or dreamy patterns woven from what look like entrails, are decorative and disturbing in equal measure. "The bird-faces are a symbol of freedom, of something pure," says OKO. "I read somewhere that birds are carriers of the soul after death, and I was really inspired by that idea." Stuck to surfaces throughout the city, OKO's pictures look like prints or photocopies; they are in fact painted on thin paper with acrylics before being glued to the wall of her choice. Her trademark larger-than-life human figures with animal heads can be seen at Zagreb's Museum of Contemporary Art, decorating the courtyard of Medika club and at the outdoor wall of the &TD theatre bar.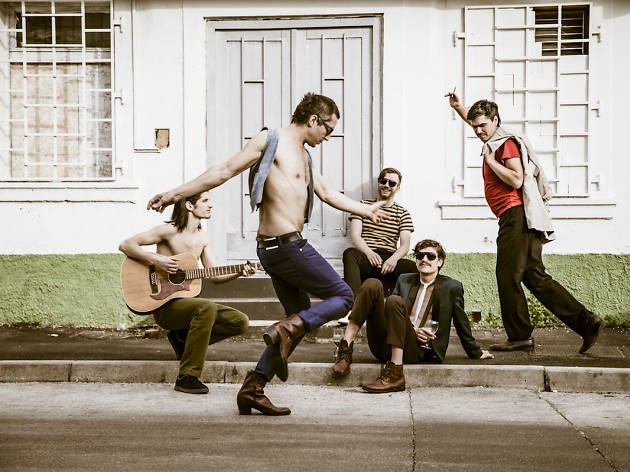 Formed in Rijeka in 2011, Jonathan is a group of five friends who have riffed their way to Zagreb's rock'n'roll sovereignty. Their swaggering indie sound was picked up by high profile Brit rockers Editors, who invited the band to support their tour last year. And it's obvious why. Jonathan– who sing absolutely naturally in English – playfully explore the modern post-punk aesthetic, alternating between relatable indie ballads and music made for frenzied moshpits. According to the band, their name represents unity, with Jonathan being a metaphorical single person with a blend of character traits and whimsies from each member. They say they're on a mission to tear down geographic and linguistic borders, and following their debut album in 2015 which earned them plenty of new fans, and big shows at INmusic and Exit Festival, Jonathan will be heard way beyond Zagreb very soon.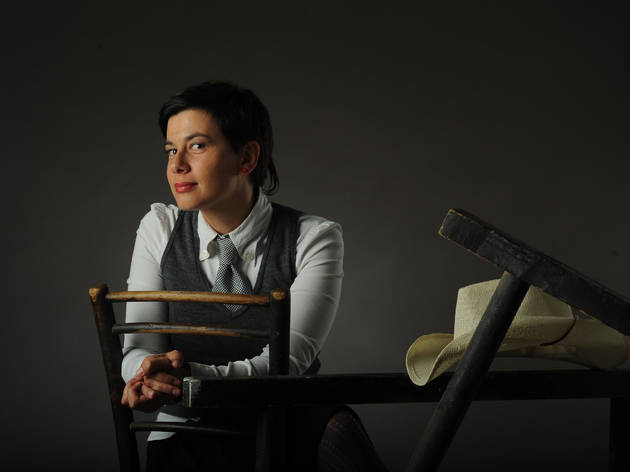 If an unorthodox literary tour of the Dalmatian coast is what you're after there are few better guides than Olja Savičević Ivančević, who burst onto the authorial stage with her short story collection Nasmijati psa/To Make the Dog Laugh in 2006. Following a cast of oddball characters around Split and its surroundings, the book has the simultaneously abrasive, sarcastic and warmly human character that the port city is famous for. Adriatic themes are revisited in Savičević Ivančević's first novel Adio kauboju/Farewell, Cowboy, in which a young woman returns to a small-town Dalmatia that is rather different to the one we see in the tourist brochures – here the economy is in collapse, locals are increasingly turning in on themselves, and the tourist season only provides a month or two of unconvincing release. The fact that a Western adventure is being filmed nearby gives the book its title and adds to the mood, redolent of transient glamour and unrealized small-town dreams. Last year the novel was finally made available in English thanks to London-based publisher Istros Books. It's one of the rare examples of a contemporary Adriatic novel making it into English, and is well worth packing into your suitcase before you go.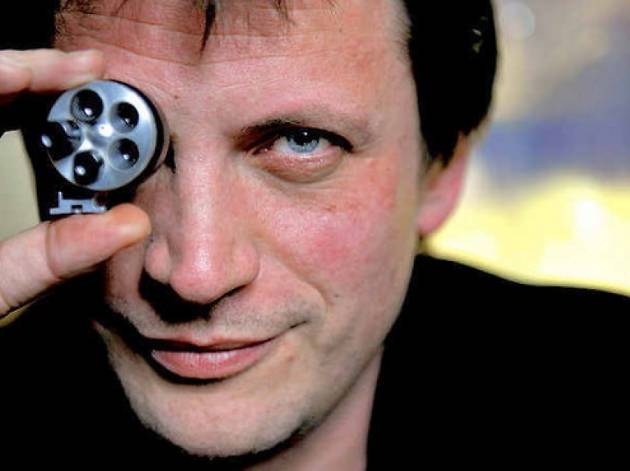 One of Croatia's most productive film directors, Dalibor has left his mark on the last decade more than any other. He is nothing if not versatile, moving from comedy through historical biopics to hard-edged social drama. His feature Fine Dead Girls (2002) was in many ways an epoch-defining film, dealing with lesbianism, violence and homophobia at a time when such issues rarely made an appearance at the local cinema (ten years on, Croatia is a decidedly more open society). A Hundred Minutes of Fame (2004) is arguably Matanić's most poetic piece of work, dealing with the career of deaf watercolourist Slava Raškaj in appropriately painterly style. Matanić's recent films have mined a rich seam of rural grotesque, with two films set in the wild, unspoilt Lika region: Kino Lika (2008) and Daddy (2011) Matanić's latest film The High Sun (2015) follows the psychic wounds left behind by war in two neighbouring Croatian and Serbian villages. It won the sought-after Un Certain Regard prize at Cannes: the accolade is even more befitting as it's also the first Croatian film to be screened at the festival since the country's independence.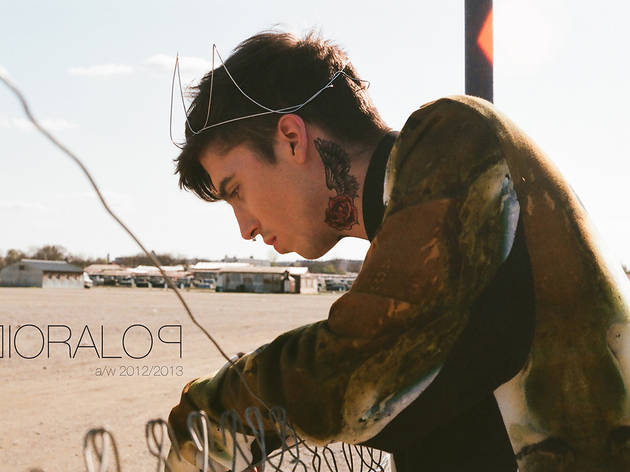 Dioralop uses a post-punk ethic and doctored Polaroids to create edgy fashion. One of the most exciting new kids on the block as far as Croatian fashion is concerned, Dioralop was formed by Central St Martins-trained fashion designer Bistričić, and architect and photographer Merlić. Famous for producing cool geometric clothes featuring prints based on woozy Polaroid images, they are one of the few Croatian brands to have a presence in the international fashion world. They have appeared for two years running in Fashion Scout, the showcase for innovative new designers that takes place in Somerset House during London Fashion Week. Their latest collection has been bought by Opening Ceremony, the highly influential designer-fashion showroom that has an HQ in New York and branches throughout the fashion-conscious world. 'It's everybody's dream to sell in that shop', says Andreja. And increased international recognition for Dioralop is coming at a time when Croatia itself is becoming an increasingly recognisable brand.