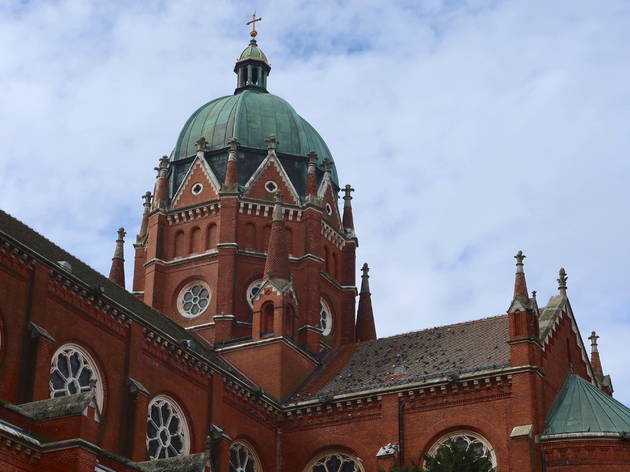 1/58
Lara Rasin
Visit Đakovo's stunning 19th-century Cathedral, the largest sacral building in Slavonia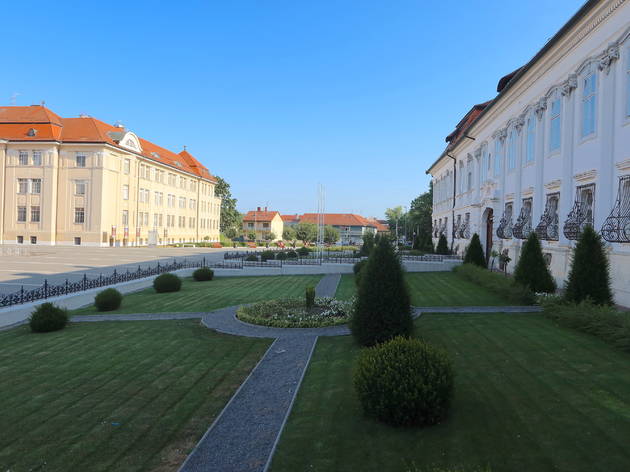 2/58
Lara Rasin
Grab a drink on Đakovo's central square, complete with historic buildings, manicured lawns, and a pretty fountain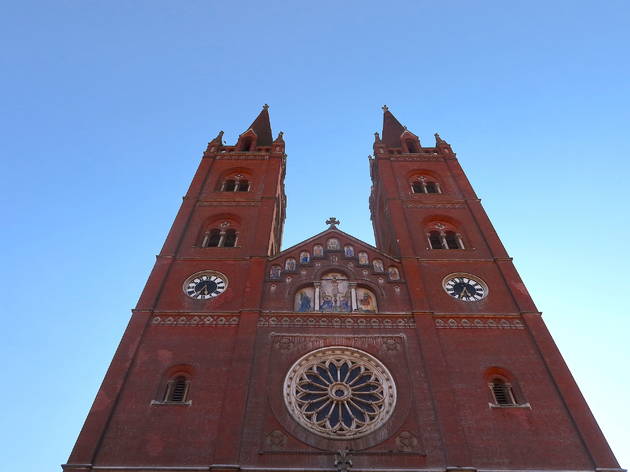 3/58
Lara Rasin
Take in each angle of the Cathedral - called the most beautiful church between Venice and Tsargrad by Pope John XXIII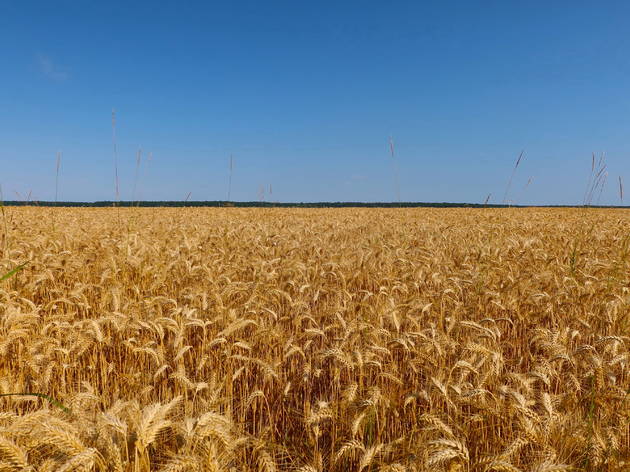 4/58
Lara Rasin
Let your imagination wander as you gaze out "upon the fields of barley," which are found all over Slavonia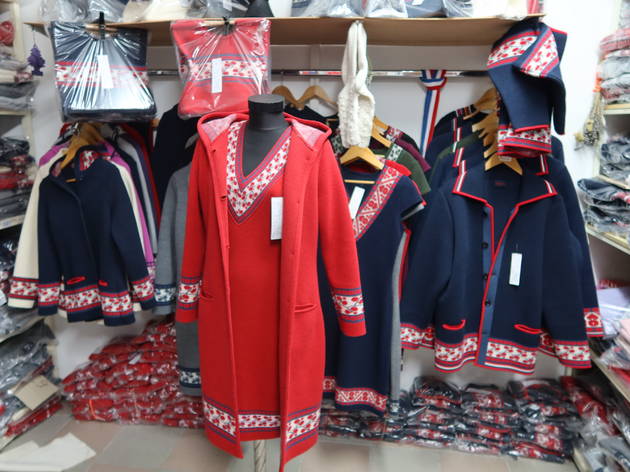 5/58
Lara Rasin
Stop by D&D Šokačke jakne Đakovo for some ethno shopping in a family-run traditional clothing store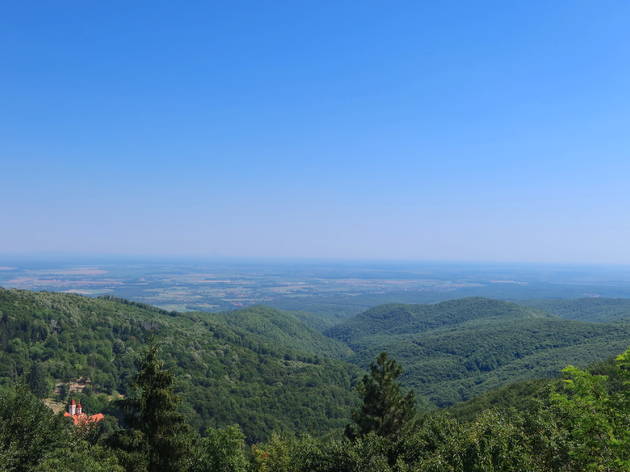 6/58
Lara Rasin
Hike up Papuk Nature Park - a hilly region of otherwise flat Slavonia that was a sea 16 million years ago - to the 16th-century St. Nicholas Monastery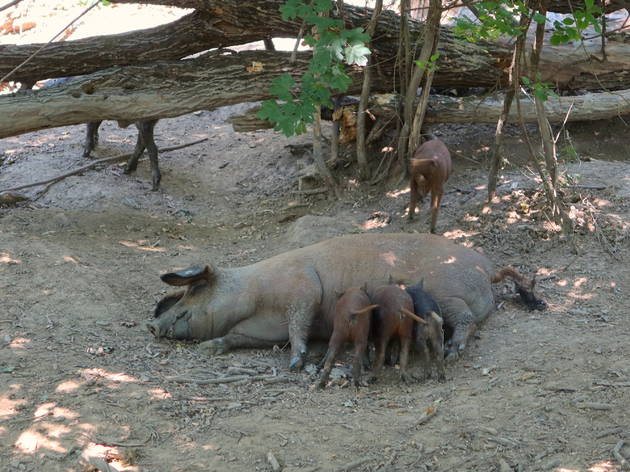 7/58
Lara Rasin
Visit Shumska Farma on Papuk Mountain to see cute animals and experience countryside life (contact the farm ahead of time!)
8/58
Lara Rasin
Make way for ducklings at Shumska Farma!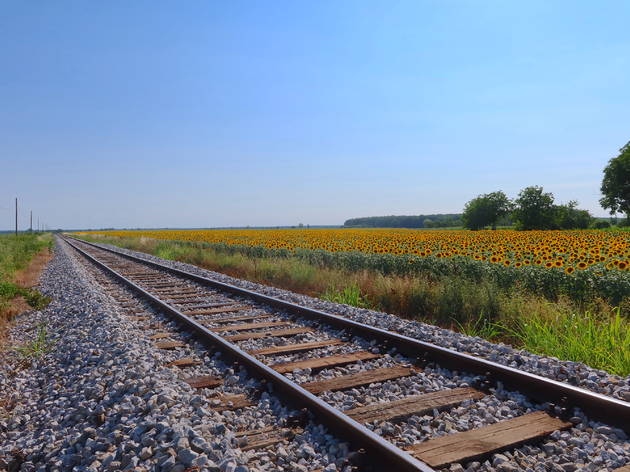 9/58
Lara Rasin
Stay safe and off the traintracks - but enjoy Slavonia's offroad landscape, too!
10/58
Lara Rasin
The Vučedol Culture Museum, located in Vukovar and built into the hillside, is a must-see sight in Slavonia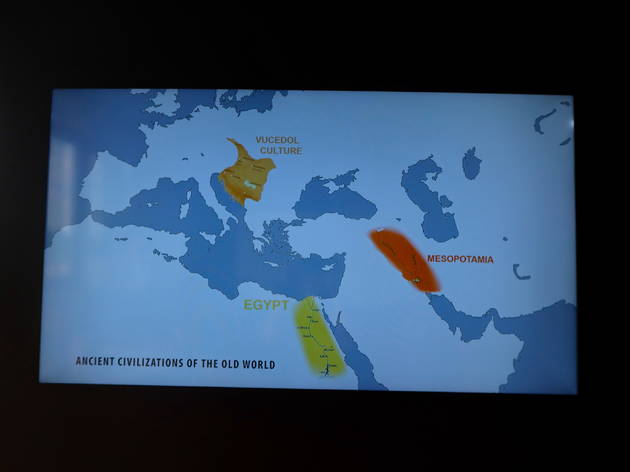 11/58
Lara Rasin
Along with the ancient Mesopotamian and Egyptian civilizations, Vučedol was one of the most advanced in times bygone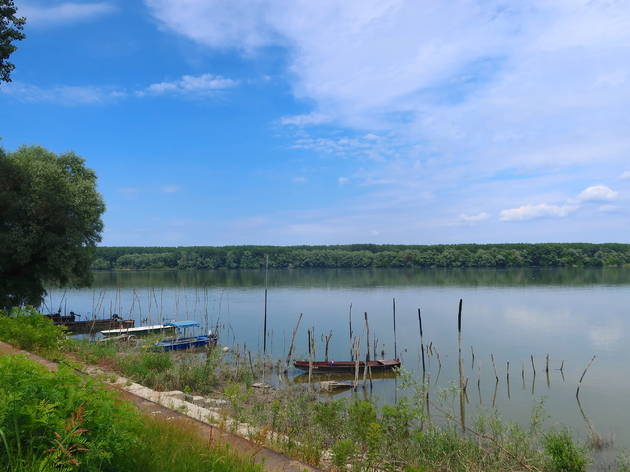 12/58
Lara Rasin
See the mighty Danube River up close and personal in Vukovar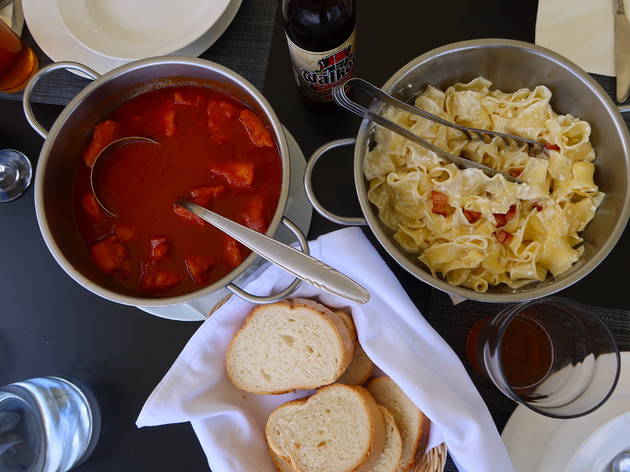 13/58
Lara Rasin
Head to Vukovar's Vrške restaurant for lunch with a view of the Danube - try the "perkelt", a dish made with quintessential Slavonian ingredients (perch, paprika, fresh cheese and cream, homemade pasta)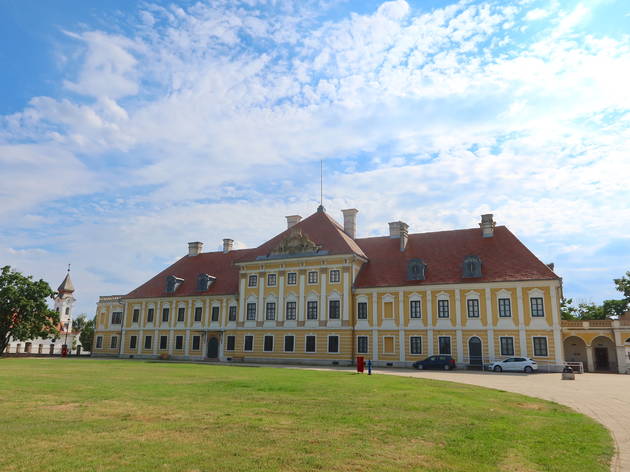 14/58
Lara Rasin
Visit the Vukovar City Museum - voted the best in Europe - in the 18th-century Eltz manor to see the city's history from the Ice Age, across the War for independence, to now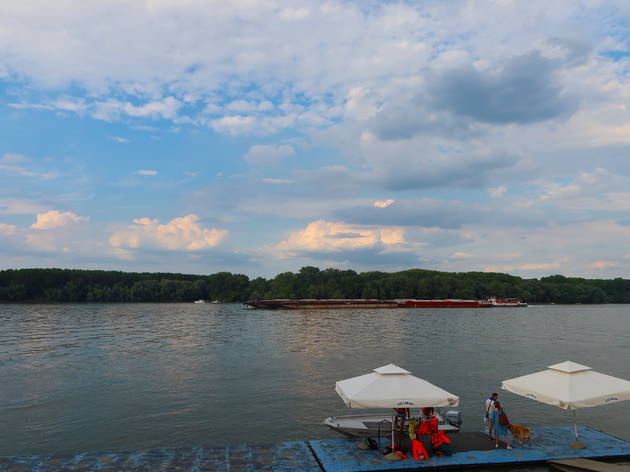 15/58
Lara Rasin
Hitch a (boat) ride from the Vukovar mainland to Mala Ada Island (pictured behind the huge freighter!) for some fun in the sun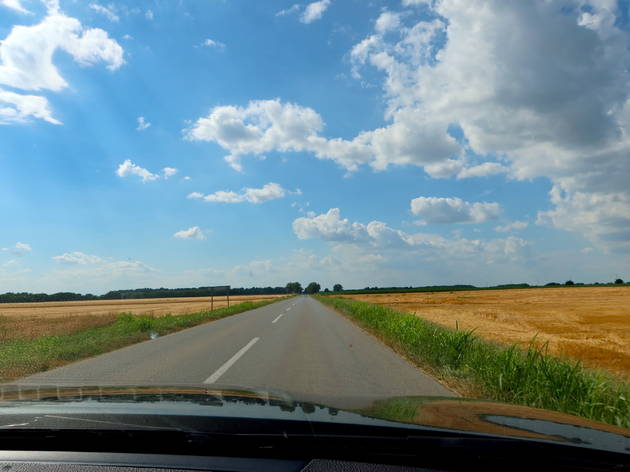 16/58
Lara Rasin
Sting's Fields of Gold come to life in Slavonia!
17/58
Lara Rasin
Stroll under the old-school lamps and terracotta rooftops of Osijek's Tvrđa, an 18th-century Baroque city-fortress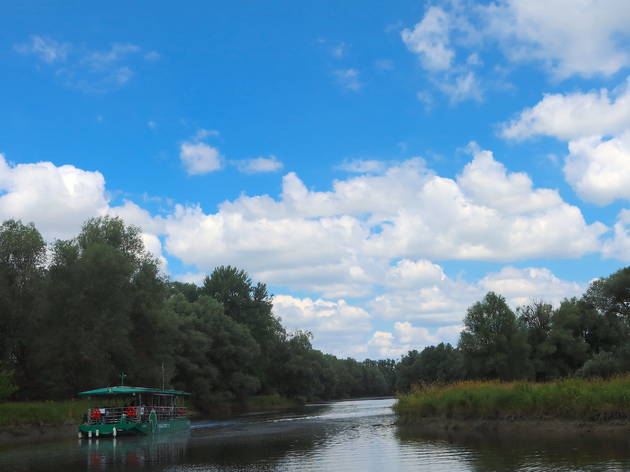 18/58
Lara Rasin
10 minutes from the centre of Osijek by car, 238-hectare Kopački Rit is one of the largest and prettiest wetlands in Europe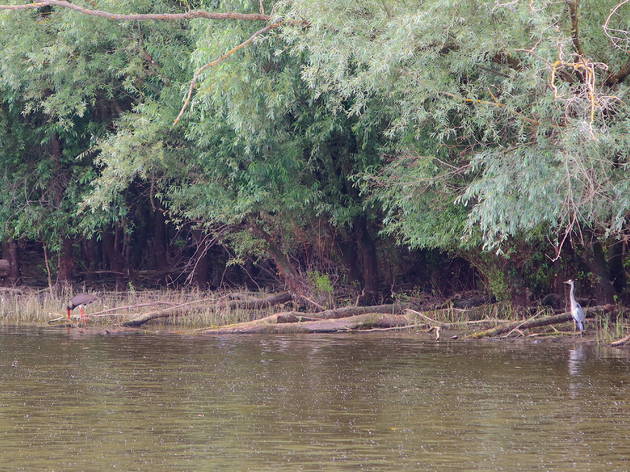 19/58
Lara Rasin
Keep your eyes peeled in Kopački Rit for rare animal species, like this extremely elusive black stork (on the left!)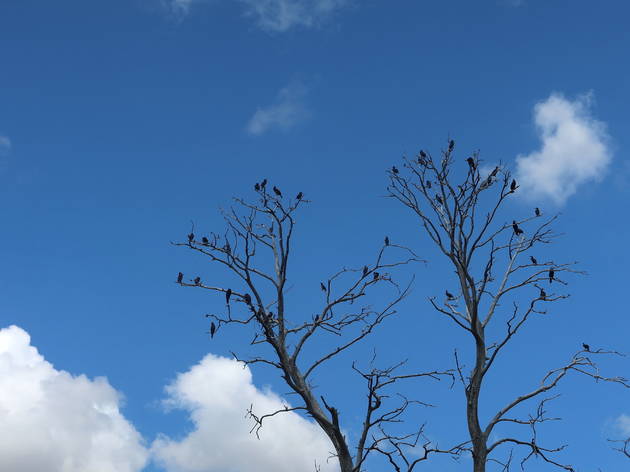 20/58
Lara Rasin
Kopački Rit is home to around 300 bird species, such as the cormorants seen guarding their territory here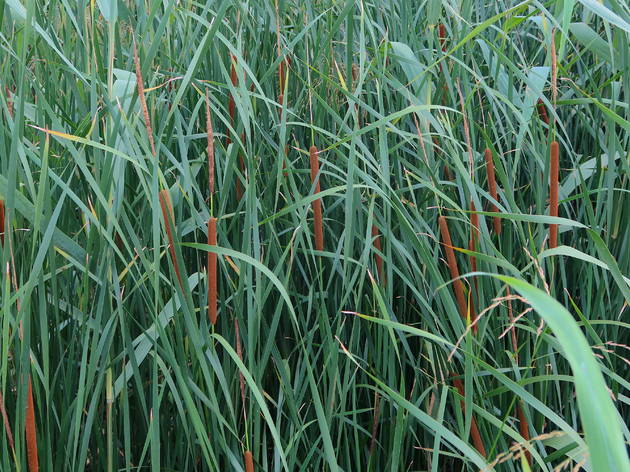 21/58
Lara Rasin
Swampy Kopački Rit is cattail country - you'll see these pretty plants blowing in the wind all across the park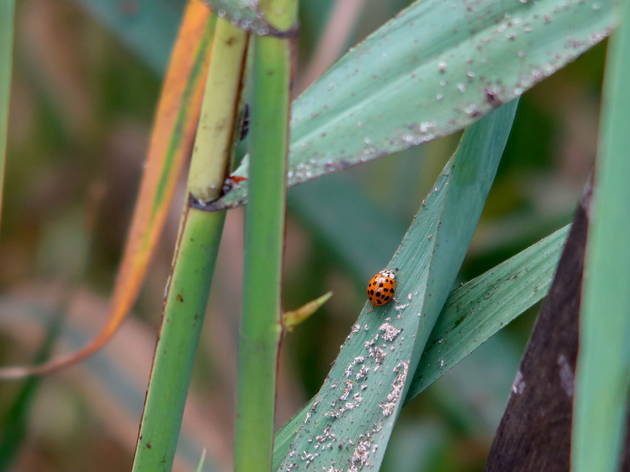 22/58
Lara Rasin
See the circle of life at Kopački Rit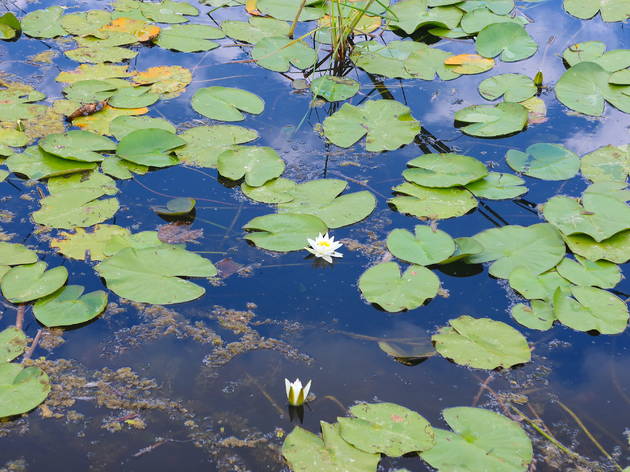 23/58
Lara Rasin
Walk around Kopački Rit's wonderful water lily expanses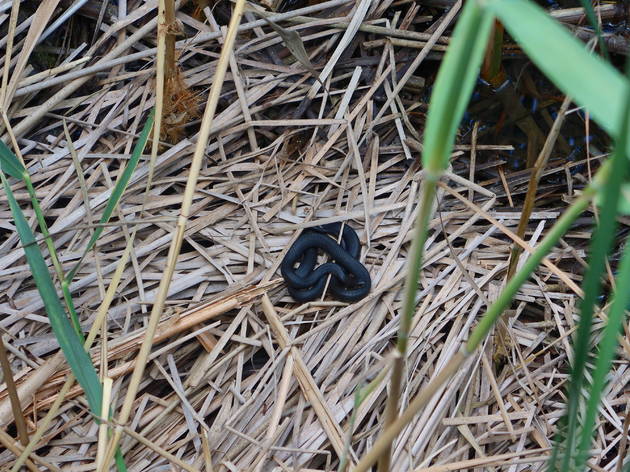 24/58
Lara Rasin
Five types of snakes make Kopački Rit their home. If you're lucky, you'll see one (or not...)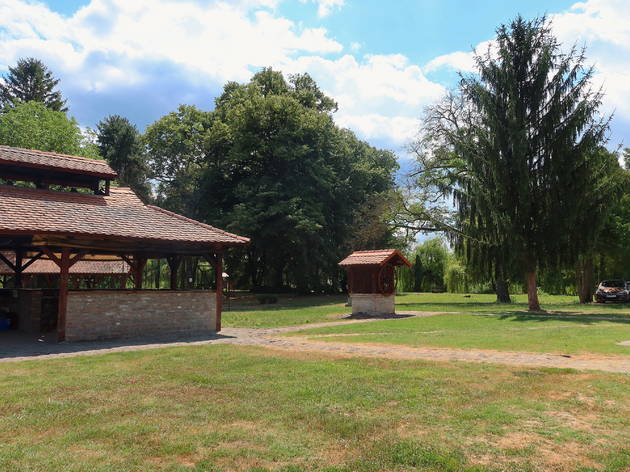 25/58
Lara Rasin
Satiate your appetite at Restoran Kormoran, an oasis within an oasis (Kopački Rit). Chickens are known to roam freely around the grounds - you've been warned!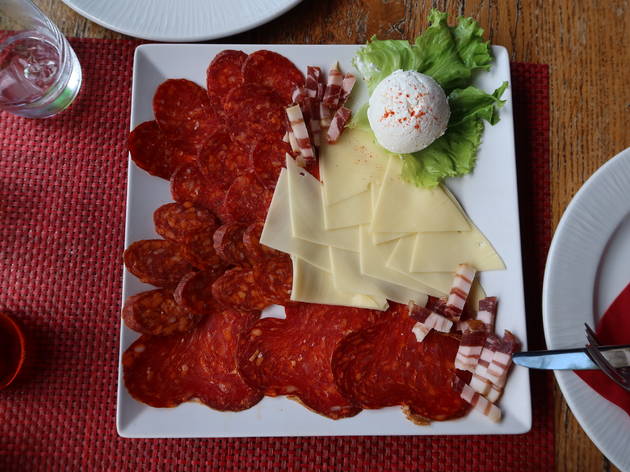 26/58
Lara Rasin
On Kormoran's menu, you'll find a good selection of traditional wild game dishes - plus meat and cheese plates with Slavonian classics like black pig sausage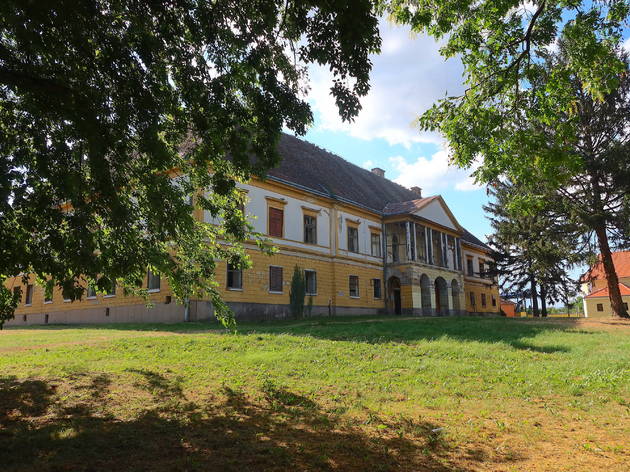 27/58
Lara Rasin
Behold the 18th-century Esterhazy Castle (located just above Osijek) - currently not in function, but great fodder for the imagination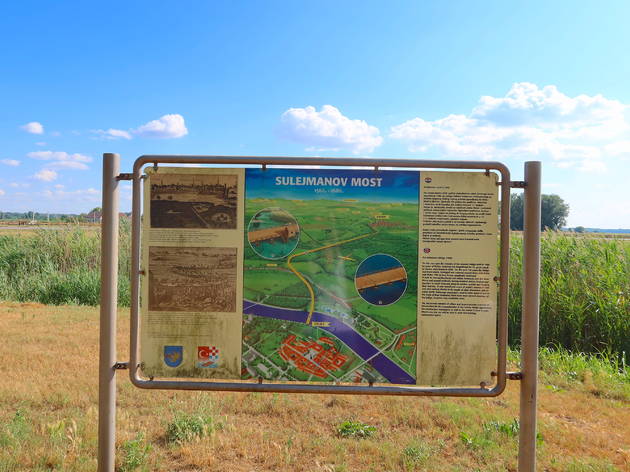 28/58
Lara Rasin
Right next to Esterhazy Castle, you can visit the former sight of a 16th-century Ottoman bridge built by Suleiman I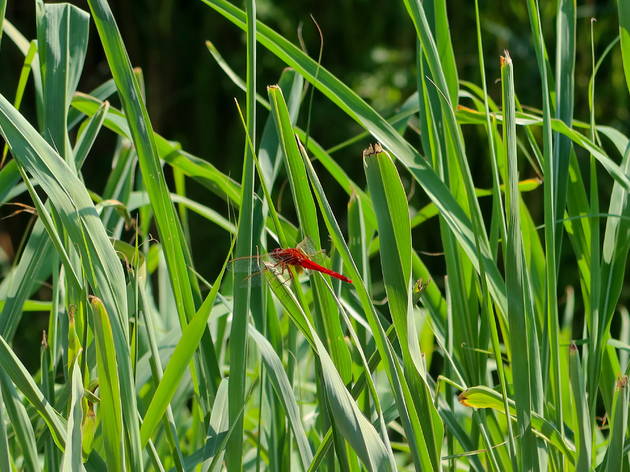 29/58
Lara Rasin
Look around the grounds of Esterhazy Castle - you never know what small, colourful delights you'll find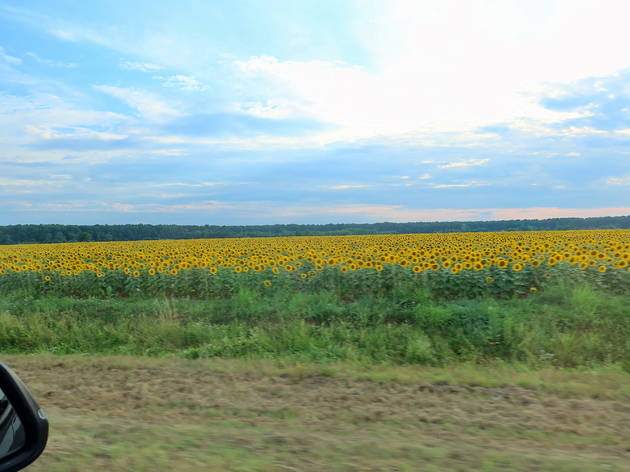 30/58
Lara Rasin
Stop and smell the sunflowers (there will be fields of them wherever you look!)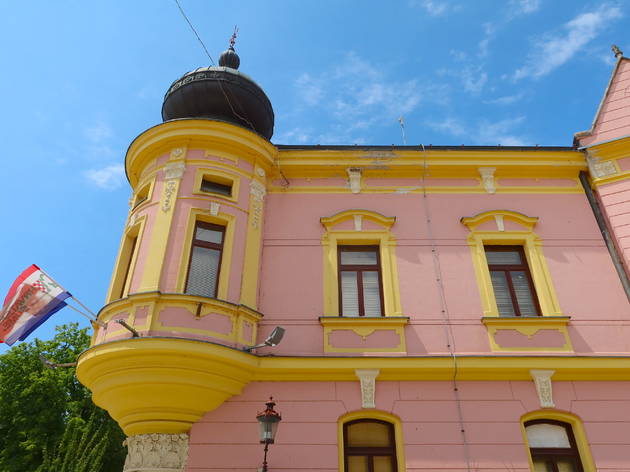 31/58
Lara Rasin
Pop into a cafe in Vinkovci's historic and bright city centre
32/58
Lara Rasin
Ban Josip Šokčević Square in Vinkovci is the perfect park to find an empty bench and just daydream or peoplewatch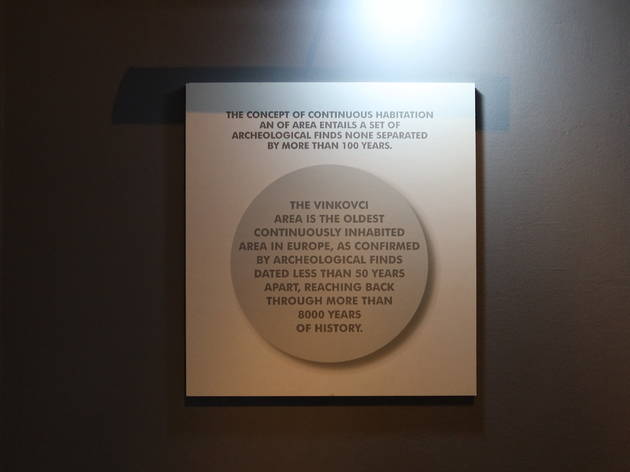 33/58
Lara Rasin
Don't miss a trip to the Vinkovci City Museum to unravel the history of a city continuously inhabited for 8000+ years!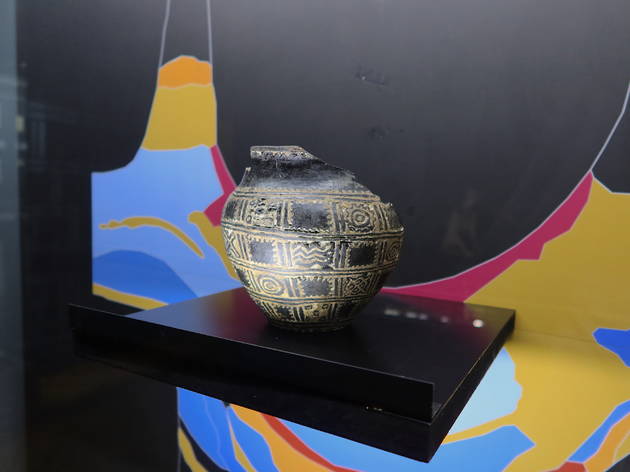 34/58
Lara Rasin
In the Vinkovci City Museum, you'll see a pot showing the first-ever Indo-European calendar (made by the Vučedolians - remember them?)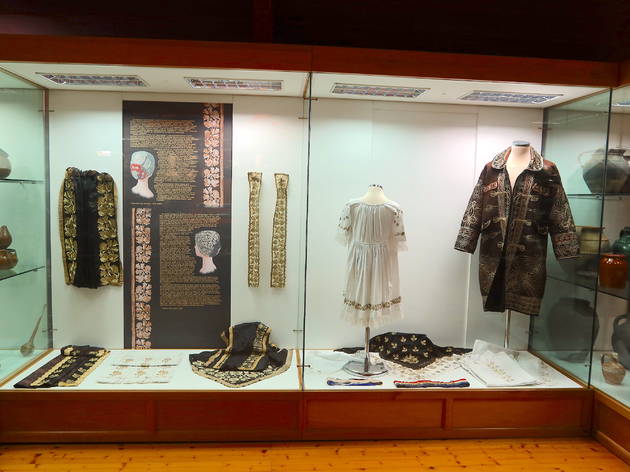 35/58
Lara Rasin
Discover local traditions - like the Slavonian "zlatovez" (handmade gold embroidery) pictured - in the Vinkovci City Museum's ethnological collection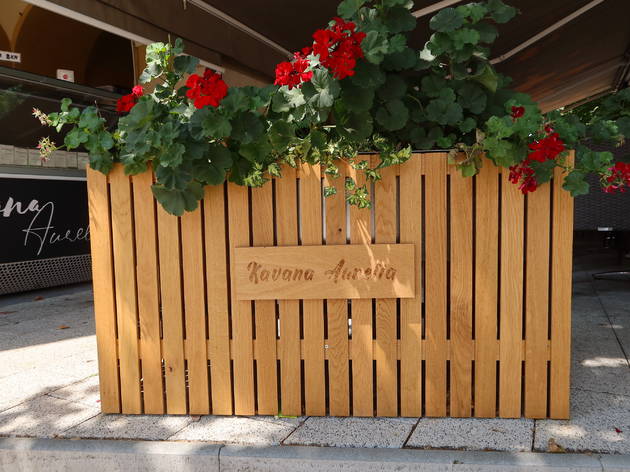 36/58
Lara Rasin
Hop over to Kavana Aurelia cafe next to the museum for some mouthwatering ice cream...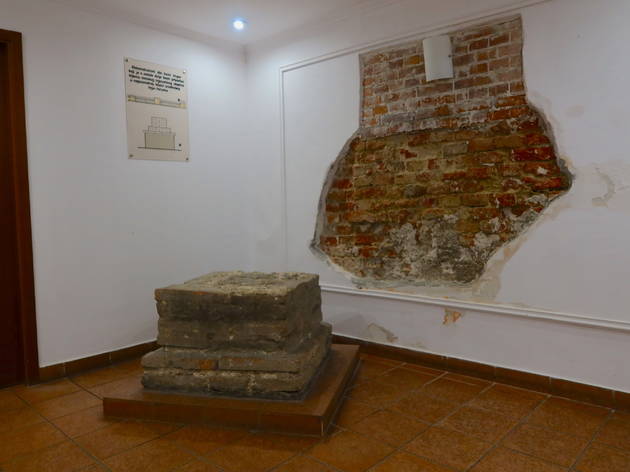 37/58
Lara Rasin
...And casually pass by Roman ruins on your way to the bathroom. Such is life in an 8000-year-old city!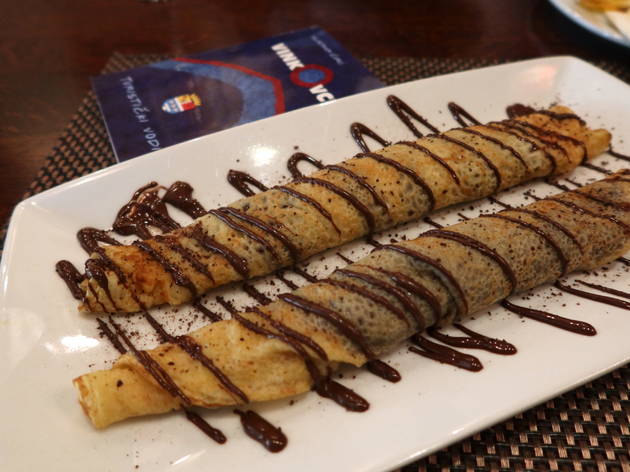 38/58
Lara Rasin
Chow down on some locally sourced bbq with "palačinke" - Croatian crepes - for dessert at Vinkovci's San restaurant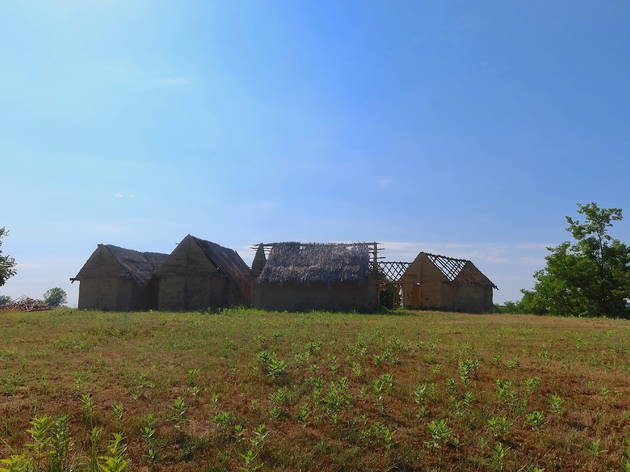 39/58
Lara Rasin
Head to Archeological Park Sopot a bit outside of the Vinkovci centre to see a reconstructed Iron Age settlement authentic to the area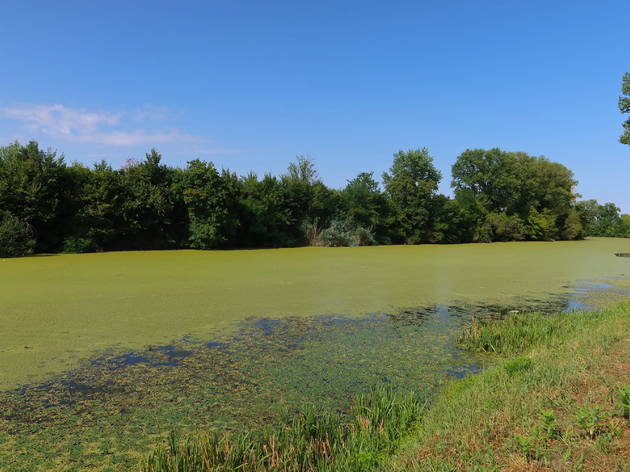 40/58
Lara Rasin
Next to the Archeological Park, the Bosut River flows - see if you can spot wild heron flying across it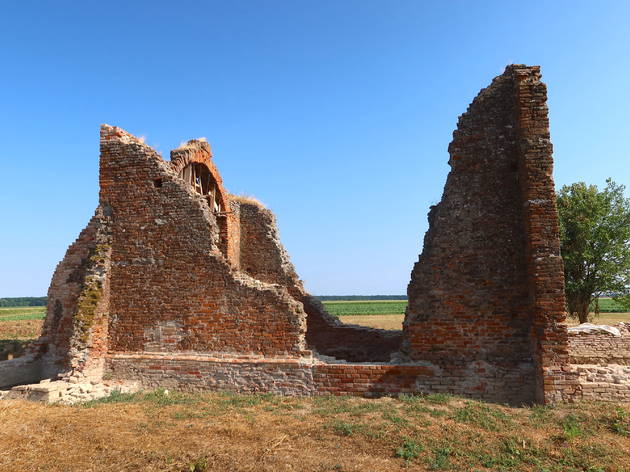 41/58
Lara Rasin
Your last stop in Vinkovci: Rokovačke Zidine, the ruins of a centuries-old roman catholic church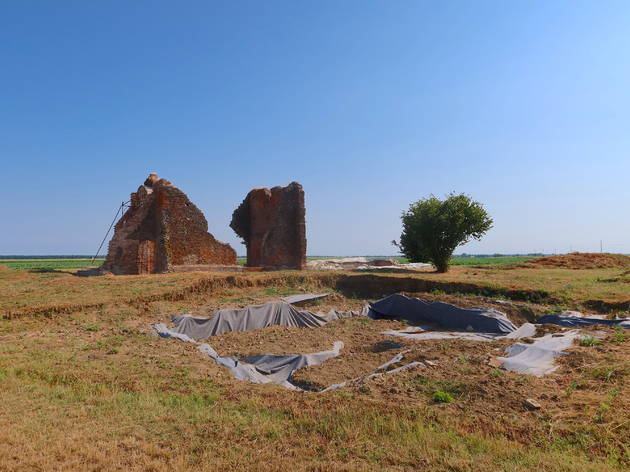 42/58
Lara Rasin
Tread carefully around the site - it's an ongoing archeological dig!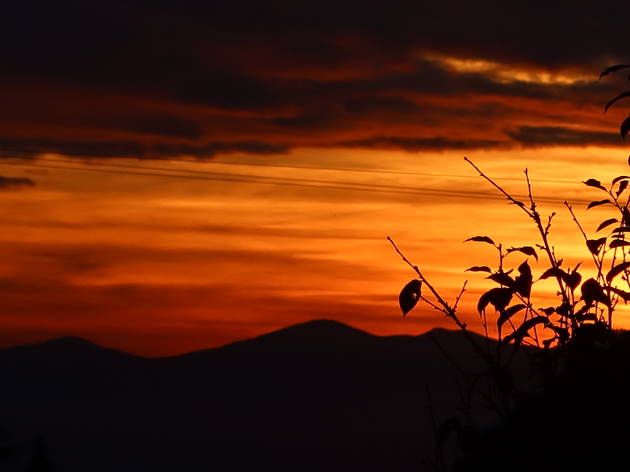 43/58
Lara Rasin
Pause and take in every magical Slavonian sunset you can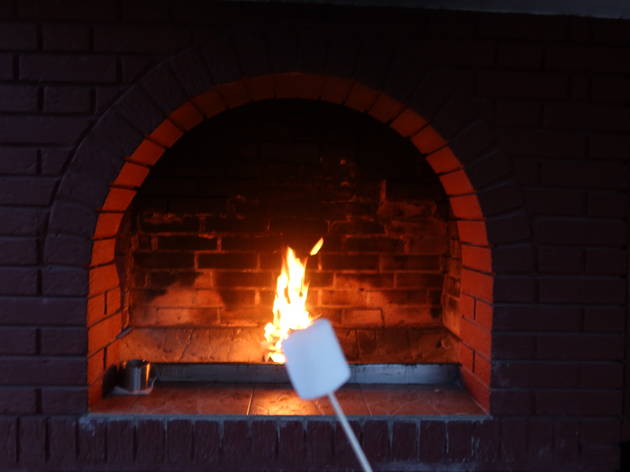 44/58
Lara Rasin
When the sun goes down, flock to a fire pit for your grilled goodie of choice and enjoy the Slavonian evening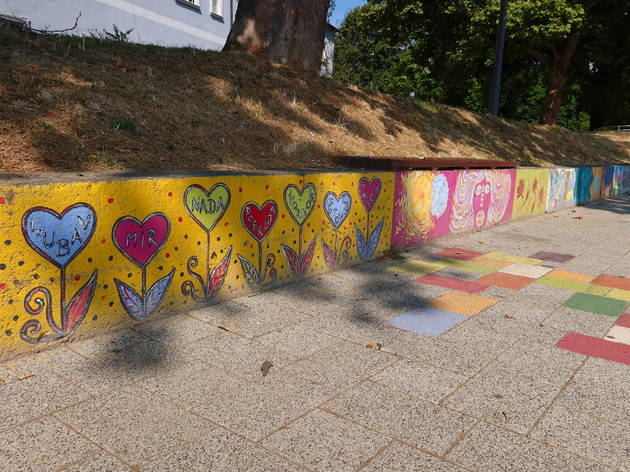 45/58
Lara Rasin
Stroll the riverside Slavonski Brod promenade and take in street art as you go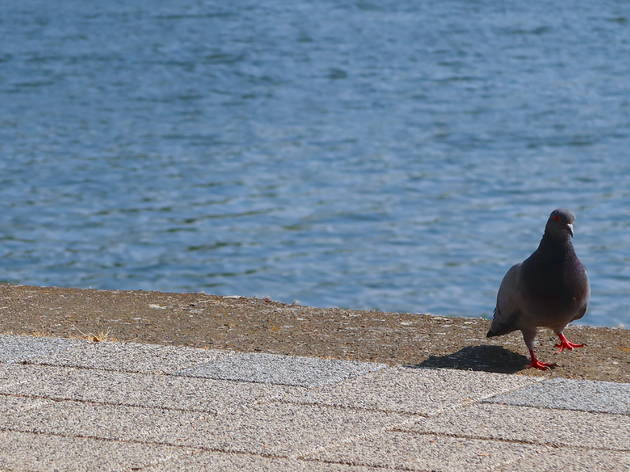 46/58
Lara Rasin
Who doesn't love strolling down the promenade, honestly?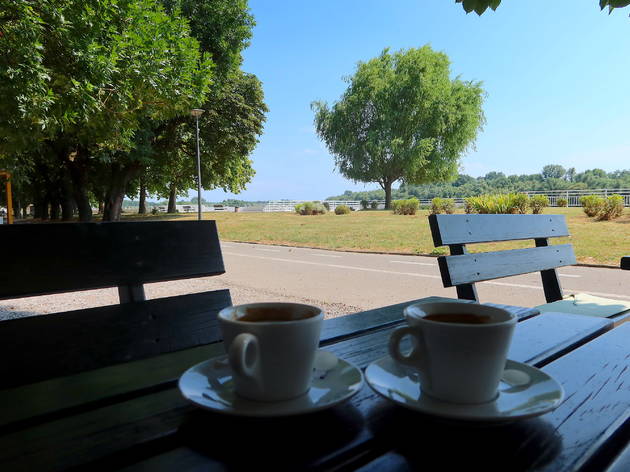 47/58
Lara Rasin
Enjoy a cup of coffee by Slavonski Brod's stretch of the Sava River - sip it slow and enjoy each drop, like the locals to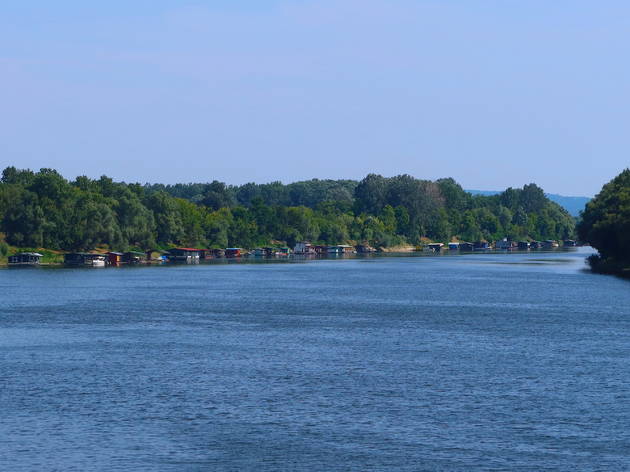 48/58
Lara Rasin
Another Slavonski Brod, Sava River sight - summertime is "splavovi" (floating mini-houses) season!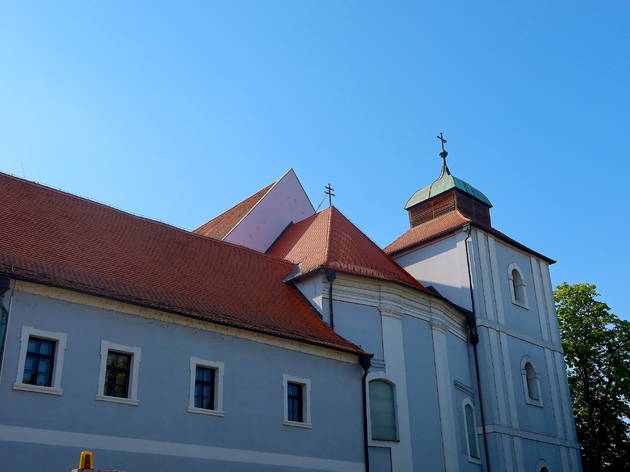 49/58
Lara Rasin
Take a peek at Slavonski Brod's 18th-century, Baroque-style Franciscan monastery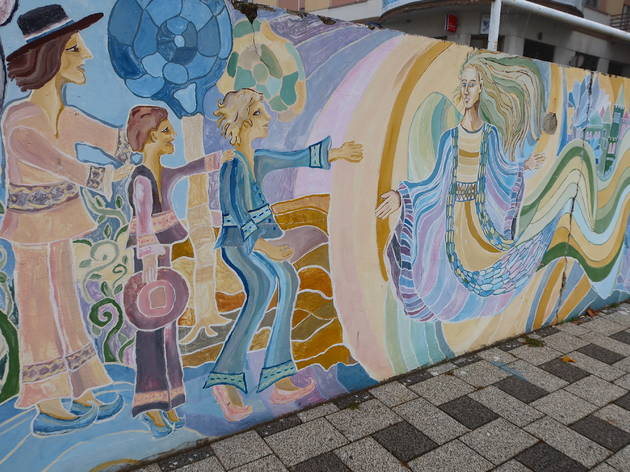 50/58
Lara Rasin
Slavonski Brod has all the striking street art! This piece features traditional clothing styles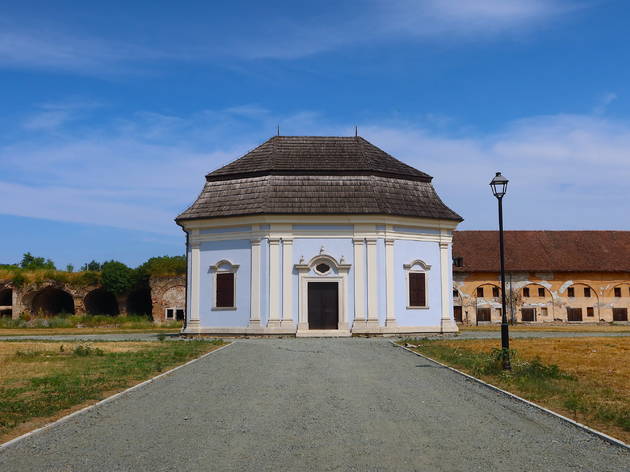 51/58
Lara Rasin
The Brod fortress was built in the 18th century as a defense against the Ottoman Empire. Today, it's a culture centre with this light blue chapel in the middle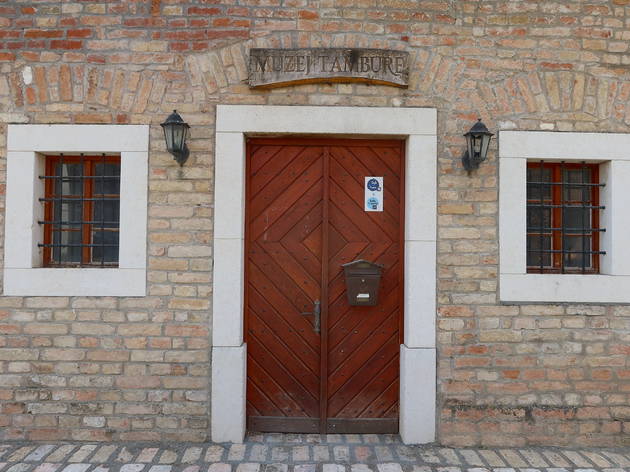 52/58
Lara Rasin
Visit Croatia's only museum dedicated to the traditional, banjo-like tamburica instrument - located within the fortress-turned-cultural--hub today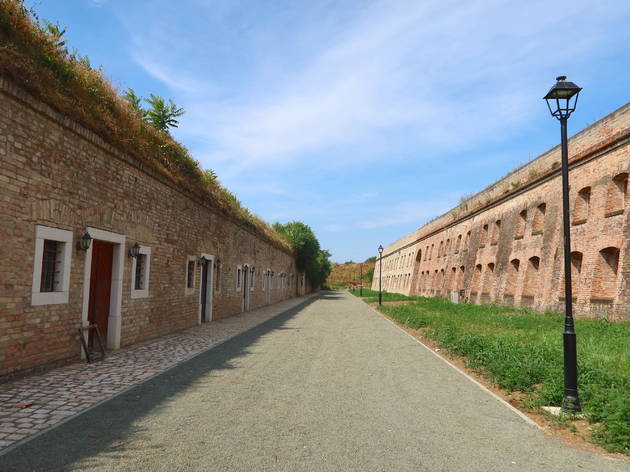 53/58
Lara Rasin
Explore the fortress' polished, newly renovated side...
54/58
Lara Rasin
...And its original, rough-around-the-edges half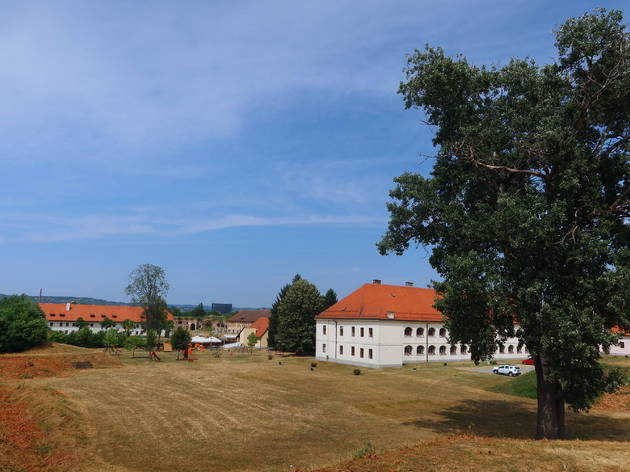 55/58
Lara Rasin
Climb one of the fortress walls to get a bird's eye view of the layout and surrounding moats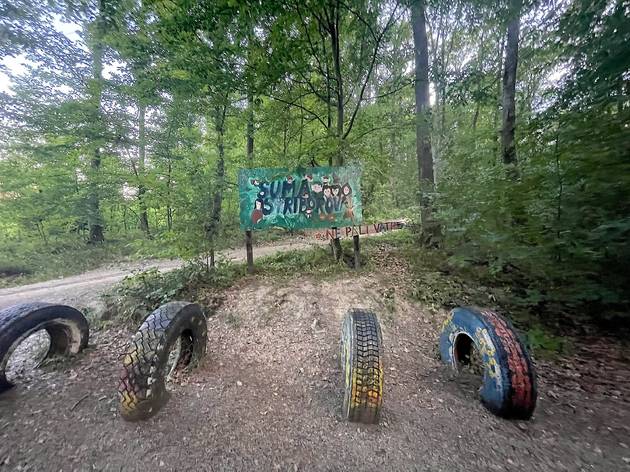 56/58
Lara Rasin
Hike through Slavonski Brod's hilly Striborova forest - which inspired and is named after tales by renowned Croatian author Ivana Brlić Mažuranic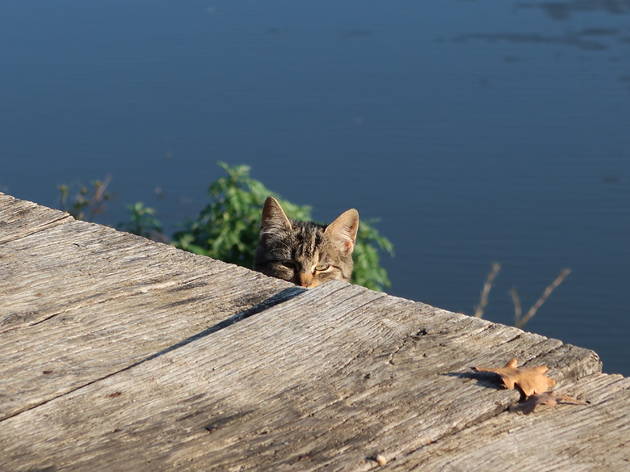 57/58
Lara Rasin
Bike to and around Petnja Lake (13 km from Slavonski Brod) and meet its fiercely loyal local guardians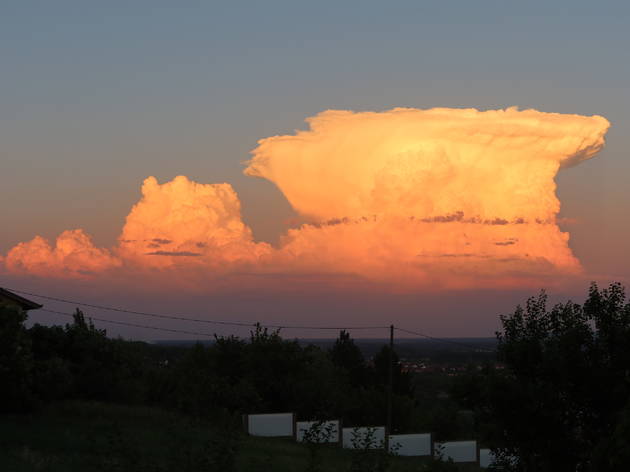 58/58
Lara Rasin
Finally - always keep your eyes peeled for hidden Slavonian wonders. Whether it's they're on the ground or lighting up the sky!
In pictures: 58 photos of the top things to do during summer in Slavonia
Take in a taste of countryside Croatian living in stunning Slavonia
Come summer, many tourists and locals flock to Croatia's coast, often leaving overlooked one of the country's most beautiful regions - Slavonia. We're here to recommend this vast eastern Croatian region, known as the Golden Granary of Croatia, as a can't-miss travel destination in its own right.
Through this photo gallery, behold some of the breathtaking sights and things to do of Slavonia. Feel free to use it when creating your own travel itinerary!
For your reference, here's a map of some of the main destinations mentioned in the gallery: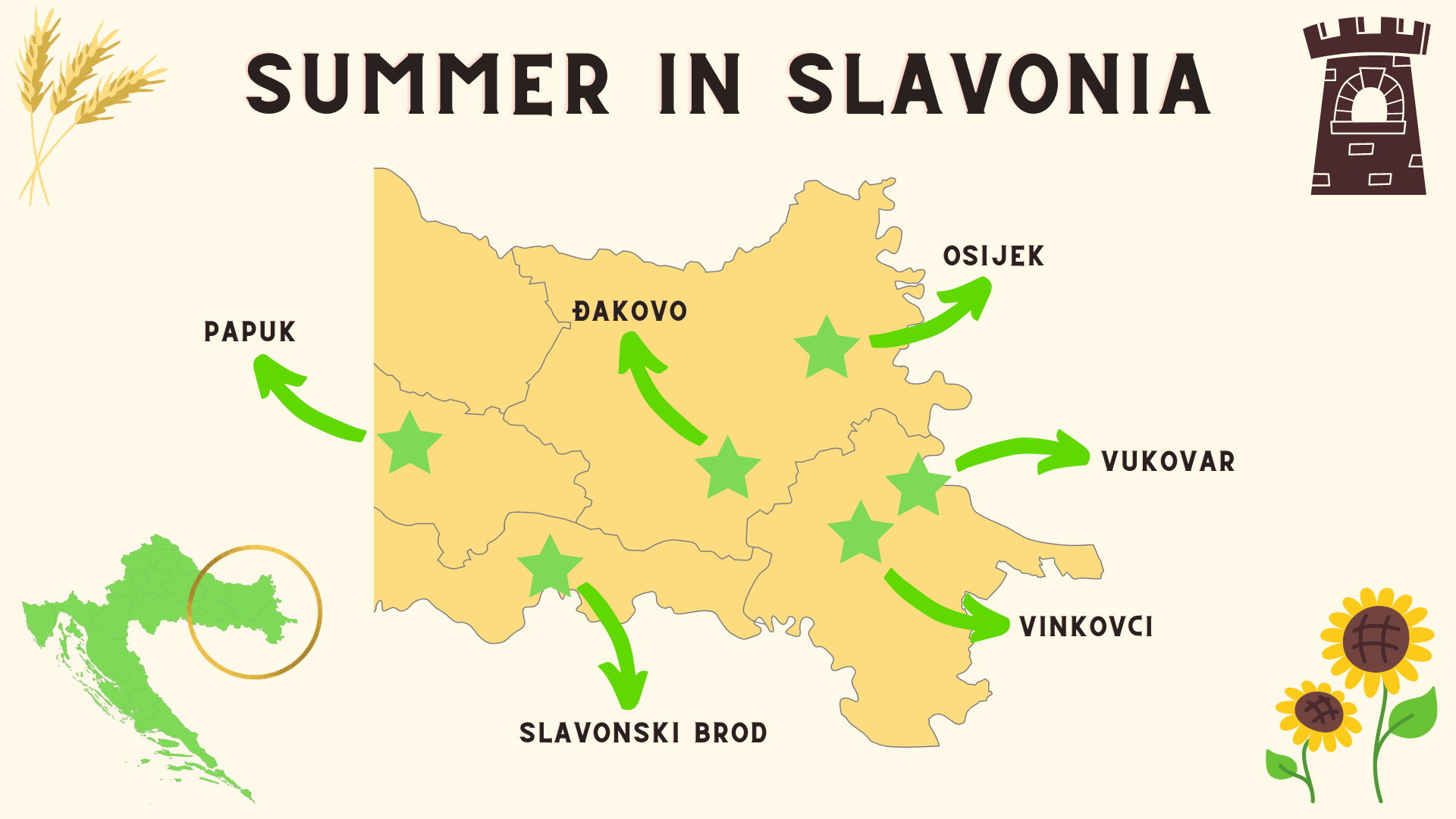 Best selling Time Out Offers