Tucked inside the River Sava, Jarun celebrates its 32nd birthday in 2019. Lakes don't usually have birthdays but this one was created for a specific purpose. In 1987, Zagreb hosted the Universiade, the prestigious student Olympics previously held in Rome, Tokyo and Moscow. The city rolled out the red carpet, pedestrianising what is now Trg bana Jelačića, its main square, and accommodating some 6,000 athletes from more than 100 countries.
Iconic basketball hero Dražen Petrović lit the torch at the opening ceremony and images of event mascot Zagi, a blue squirrel with the rainbow-coloured tail, brightened the grey streets of the Socialist-era metropolis. This was one of Zagreb's golden summers of the late 1980s, when this part of Europe was opening itself to the world.
In its wake, Universiade left not only these memories but the artificial lake where the rowing competitions had taken place. Two kilometres long and surrounded by six kilometres of cycle paths, Jarun became a popular public park, a place for picnics and pedal boats, swimming and jogging.
Coupled with these innocent pastimes, hugging Jarun's north-east corner, a half-moon of exotically named beach bars and discos – Saint Tropez, Trocadero, Aruba – has long since fringed this section of shore. Overlooking the Otok Ljubavi, the Island of Love, the smallest of the five dotting the lake, these mainly summer-only spots took their lead from nearby Aquarius, the pioneer of Croatia's great dance clubs, which set up here way back in 1992.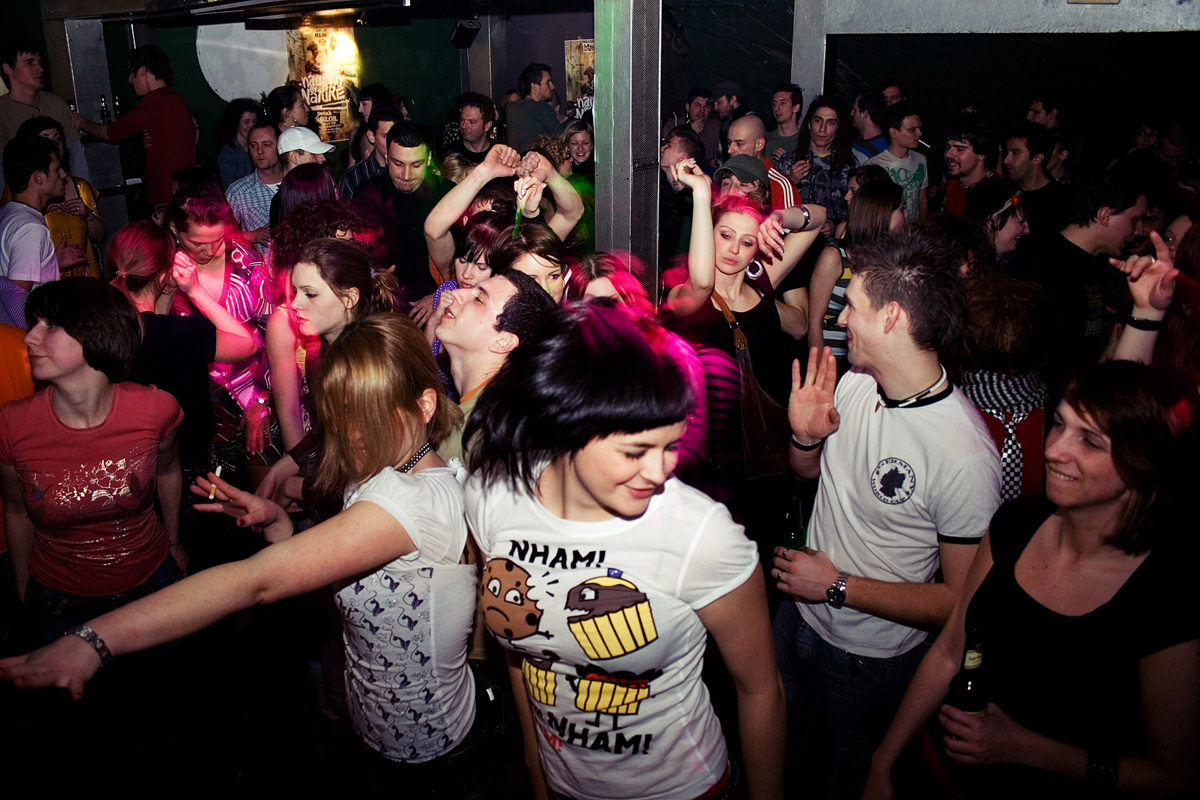 It's perhaps strange to think of there being only five years between the staging of the Universiade and the opening of Aquarius, one belonging to the era of Gorbachëv and glasnost, the other to a new, independent Croatia and a dynamic entertainment and hospitality industry that would sweep down the coast within a decade or so.
Ten years after those early days of techno, Aquarius set up a sister operation on the Adriatic at Zrće, now considered Croatia's very own Ibiza. Meanwhile, 25 years on, the seminal Zagreb mothership is still very much in operation, a benchmark for urban clubbing in the region. Facing it across the Island of Love, the Gallery Club makes best use of its lakeside location, its terrace lapped by the water, its interior individual with that exclusive touch.
Lining this relatively busy corner of Jarun, a wide carpet of shingle provides the perfect setting for Zagreb's main beach volleyball club. At the diagonally opposite corner, a longer littoral is dotted with all kinds of organised activities at and set back from the shoreline. Just by the pedestrian bridge that leads onto the two main traffic-free islands, is Zagreb's main windsurfing club, set by a horse-riding centre, where every year hundreds of local youngsters are trained by national champion riders. As if to accentuate this pastoral scene, a pair of canoeists may glide past under the bridge – their own club is further round by the biggest of the islands, Otok hrvatske mladeži, named after Croatian Youth.
In between, by a row of recliners and tropical-looking communal parasols, a skate park draws young teens to Jarun.
Here you get a panoramic view of the setting for INmusic, June's high-profile, three-day festival, this year featuring Kings of Leon, Arcade Fire and Kasabian. First staged in 2006 and moved here a year later, INmusic is the best of both worlds, an event that's urban – 15 minutes by tram from the centre of the capital – yet rural. CampIN' tent sites and outdoor sports and workshops occupy two of the islands, the main stage set up one hop over onto Otok hrvatske mladeži.