My Istria: every day's a different holiday
With My Istria, you can choose the kind of holiday you want, day after day after day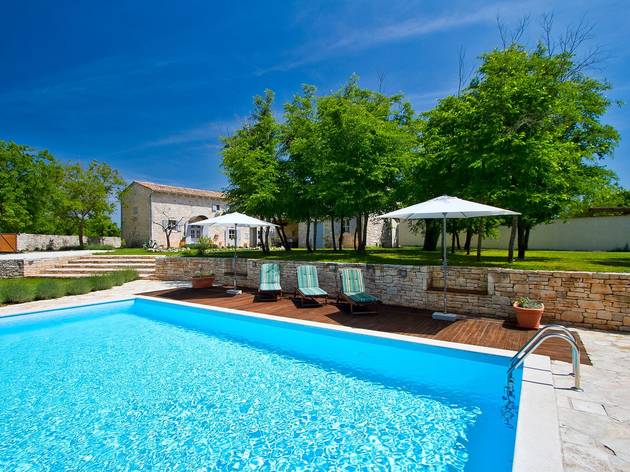 With more than 500 top-quality properties to choose from, no wonder more than 40,000 holidaymakers a year trust in My Istria to provide the kind of luxury lodging to make every stay memorable – for the things you do inside and outdoors.
Your villa, invariably surrounded by vineyards, bucolic landscapes and close to the coast, will allow you to create the kind of independent holiday you need.
Founded by three friends sitting around a dining table in 2008, My Istria offers intimacy yet communal fun, the chance to cook or visit a superb restaurant nearby, the full use of a pool and often a jacuzzi as well.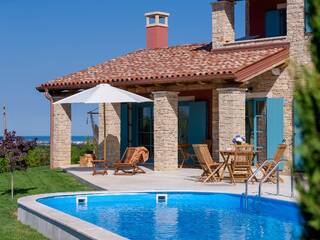 Villa Kokola © My Istria
My Istria also offers a low-price guarantee, a property manager available 24/7 before and during your stay, and all-risk coverage with Allianz, the world's largest insurance company, for any property damage or holiday cancellation.
Here we outline three typical relaxing days for three different types of visitor, just to illustrate the flexibility of a stay at My Istria.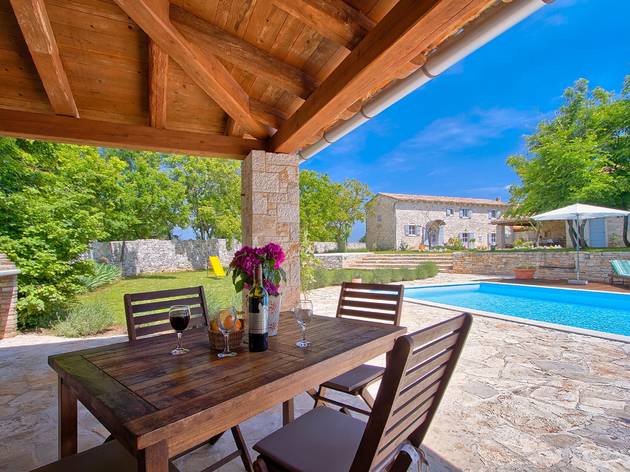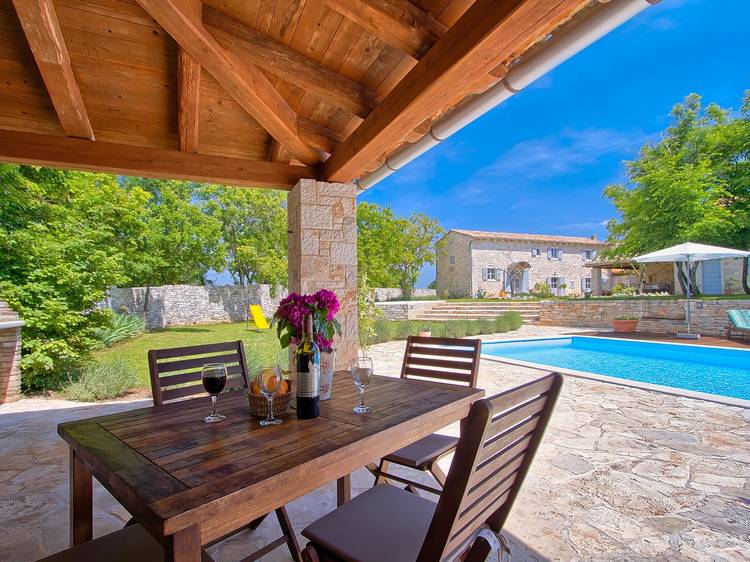 © My Istria
Only 25km from Pula Airport, the Villa Roveria is an easy drive, even with a car full of excited children. The first thing everyone's going to want to do is jump in the pool – there's a heated one as well – before you get settled in and plan out your first day. With five bedrooms and four bathrooms, this property might suit two families travelling together.
Youngsters tend to get up early – which is fine, because at the Villa Roveria, you can switch on the DVD player or keep kids of all ages happy on their various devices with broadband WiFi.
Once everyone's up and had breakfast, prepared in the fully equipped kitchen and enjoyed indoors or out, you can to Fažana and take the water taxi over to Brijuni. There you can treat the kids to a safari park, see real dinosaur footprints and ride around the island in a little train.
With the shop close to the villa, you can stock up again before you arrive home. While the kids work off the rest of their energy in the pool, you can fire up the barbecue, the grown-ups taking turns to use the sauna to relax tired bodies.
Once everyone's fed, you can all sit and watch a film together or break out a board game.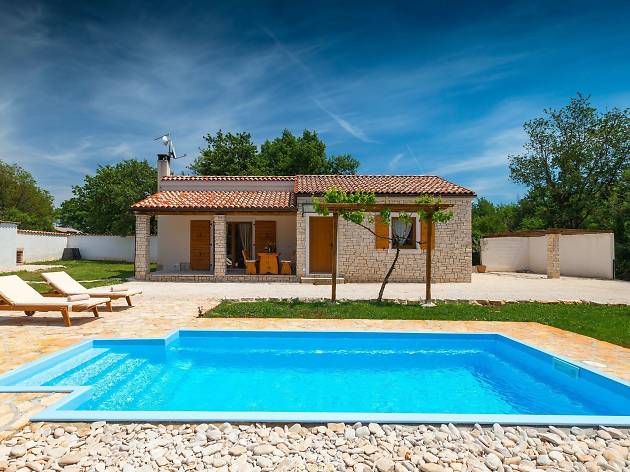 © My Istria
Privacy yet proximity to the great outdoors seems the perfect combination for a relaxing yet active break for any couple.
Choosing somewhere like the Villa Bilen, a 15-minute drive from Pula Airport, means you have the peace, tranquillity and intimacy of a rustic property equipped with a private pool and surrounded by olive groves – and be just over two kilometres from the beach.
Your perfect day might start with breakfast outdoors, perhaps a swim, then pack your gear into the car for a morning's windsurfing, diving or sailing around the coast of Medulin, one of the leading places on the Croatian coast for water sports. The villa also provides two bicycles if you would rather ride down there.
After lunch overlooking the Adriatic, you might wish to cycle along the unspoiled wilderness of Cape Kamenjak, perhaps stumbling across a beach bar just as the sun is thinking about sinking.
In the evening, you can curl up in the living room, perhaps after one last swim under the stars, maybe get the fireplace going – and plan your activities for the day to come.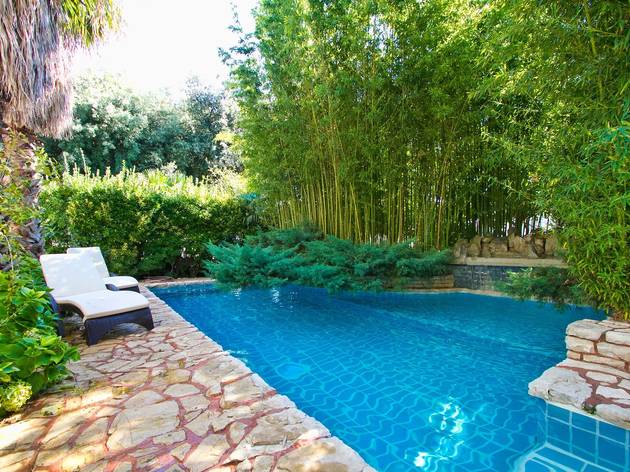 © My Istria
Choosing somewhere like the Villa Botanica, a short drive from Pula Airport, means that half-a-dozen of you, three couples perhaps or a small group of old friends, can take spend quality time together or split up for the day and reconvene in the solar-heated pool or over the barbecue when everyone's back that evening.
After starting the day with an alfresco breakfast and a warm dip, maybe even a quick game of pool, some of you might wish to head for the nearby diving centre, others may wish to explore the pristine Roman colosseum and forum in Pula. Alternatively, you have have chartered a yacht for the day, with or without your own skipper.
Gathering back at the villa, a couple can relax in the Finnish sauna or jacuzzi, two mates can do battle over the games console, and it's bound to be someone's turn to nip to the shop 100 metres away and stock up on supplies.
The outdoor dining area can accommodate eight hungry guests so the barbecue will soon start sizzling, fresh produce bought from the local market. Someone will probably suggest opening up another bottle of wine – why not? You're on holiday!