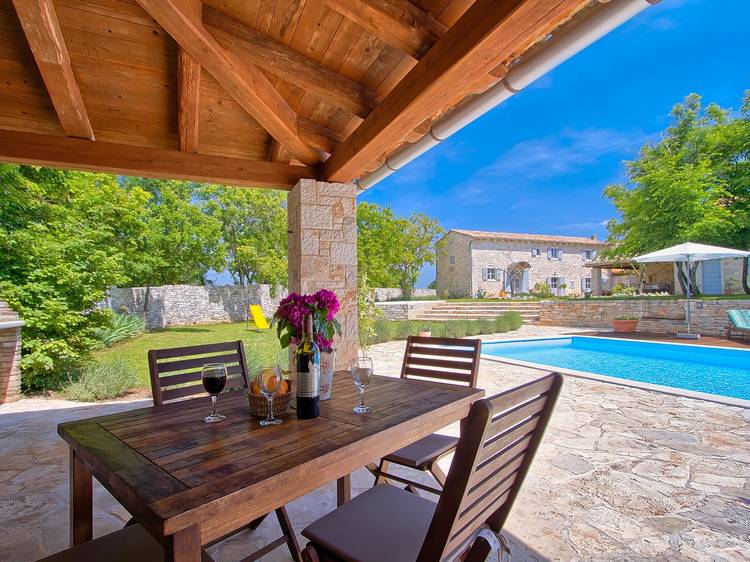 © My Istria
Fun for all the family
Only 25km from Pula Airport, the Villa Roveria is an easy drive, even with a car full of excited children. The first thing everyone's going to want to do is jump in the pool – there's a heated one as well – before you get settled in and plan out your first day. With five bedrooms and four bathrooms, this property might suit two families travelling together.
Youngsters tend to get up early – which is fine, because at the Villa Roveria, you can switch on the DVD player or keep kids of all ages happy on their various devices with broadband WiFi.
Once everyone's up and had breakfast, prepared in the fully equipped kitchen and enjoyed indoors or out, you can to Fažana and take the water taxi over to Brijuni. There you can treat the kids to a safari park, see real dinosaur footprints and ride around the island in a little train.
With the shop close to the villa, you can stock up again before you arrive home. While the kids work off the rest of their energy in the pool, you can fire up the barbecue, the grown-ups taking turns to use the sauna to relax tired bodies.
Once everyone's fed, you can all sit and watch a film together or break out a board game.