Places around Korčula
Aside from the glorious old town, there's many more places to explore on Korčula island. Time Out recommends the best destinations Korčula has to offer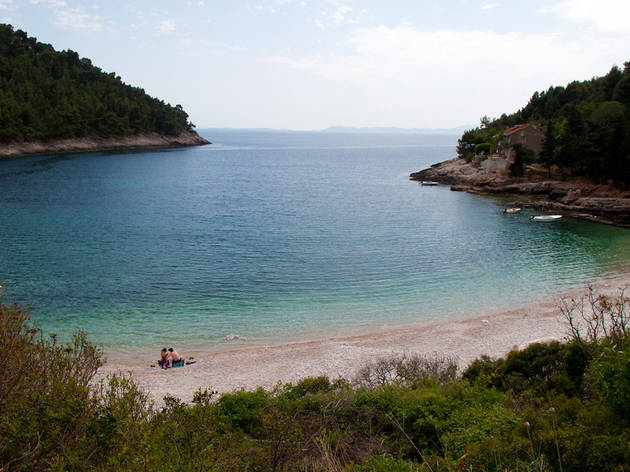 Korčula is scattered with small villages and hamlets filled with centuries-old stone buildings, and is sparsely populated for much of the year, with spikes over the summer and in the olive harvesting month of November. The sun beats down from March to early December, and swimming off the rocky shoreline is superb. Read on for our guide to the best places for exploring on the island.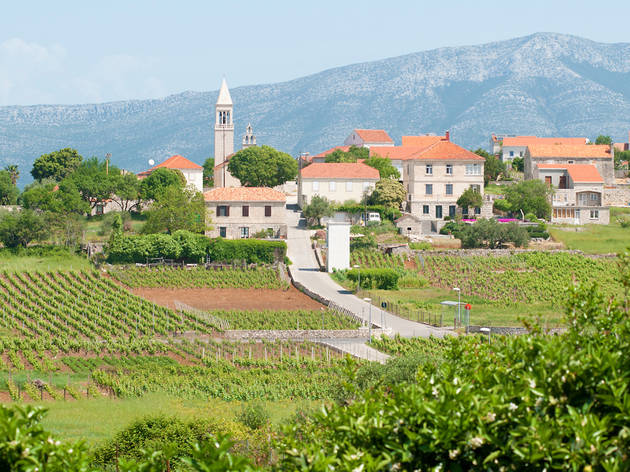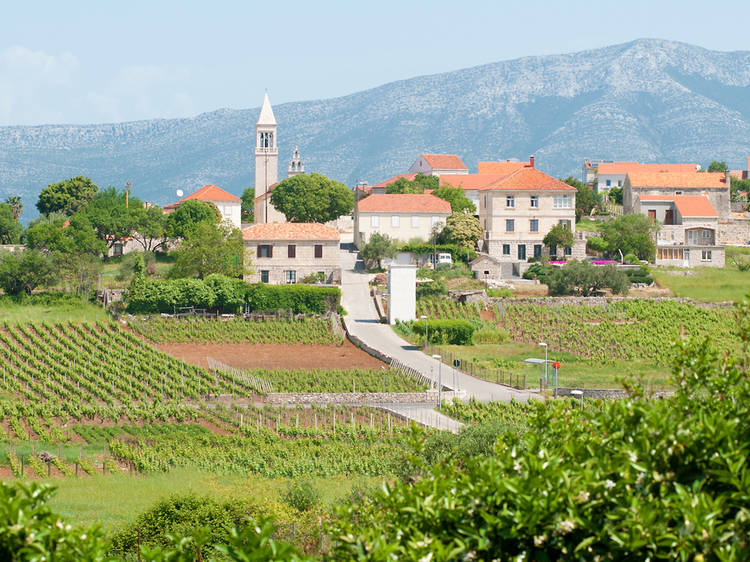 © Fumie Suzuki/Time Out
Arranged around a series of small bays, the village of Lumbarda, 6km from
Korčula town
, is thought to be the oldest settlement on the island. A stone inscription dating from the 4th century BC (a replica of which can be seen in
Korčula Town Museum
) refers to an ancient Greek colony at Lumbarda – however no evidence of a Greek city has ever been found here, suggesting that the Greeks never put down firm roots on
Korčula
. However the Greek presence lives on in the name of the local wine, Grk, a unique dry white that flourishes in the sandy soil of Lumbarda but which can't be grown successfully anywhere else.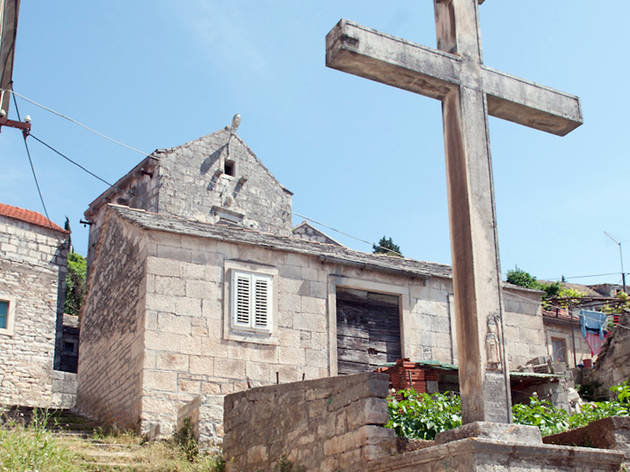 © Fumie Suzuki/Time Out
Spread across the hills above Korčula town, Žrnovo is a sprawling settlement made up of several distinct villages, Prvo Selo, Brdo, Postrana and Kampus, each grouped around its own chapel. Occupying a hillock in between the villages is St Martin's Church, containing some delightful, locally carved Baroque altarpieces. St Postrana is the most picturesque of Žrnovo's quarters, with its stone houses and narrow stepped alleyways.
Lying at the bottom of the coastal slopes south of Žrnovo is one of Korčula's best known targets for bathing connoisseurs, Bačva beach, a peaceful small bay with a shingle beach and a hut selling refreshments. Be warned however that the steep and narrow access road is not for the faint-hearted – a lot of people come by boat.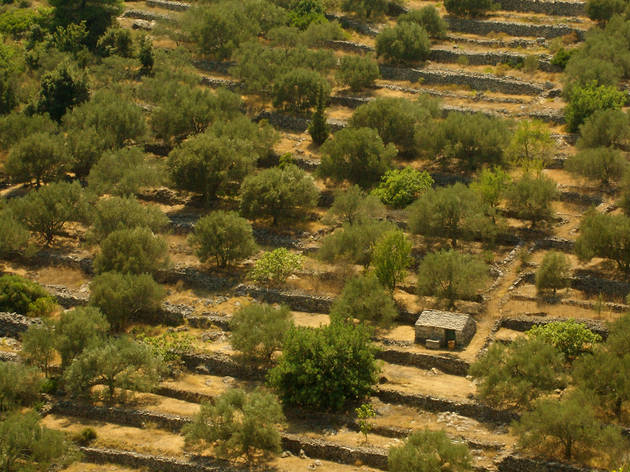 © Carly Calhoun/Time Out
Twelve kilometres west of
Korčula town
, Račišče is a picturesque port spread around a broad bay. Overlooking the shore is the Church of St Mary the Helper, and a small village loggia. Until World War II, Račišče was very much a seafarers' settlement, its bay busy with medium-sized cargo boats. Nowadays the harbour is so quiet that you can swim and paddle to your heart's content. Walk northwest of Račišče harbour for 15 minutes to find Vaja, a beach of gleaming white pebbles lapped by an indigo sea.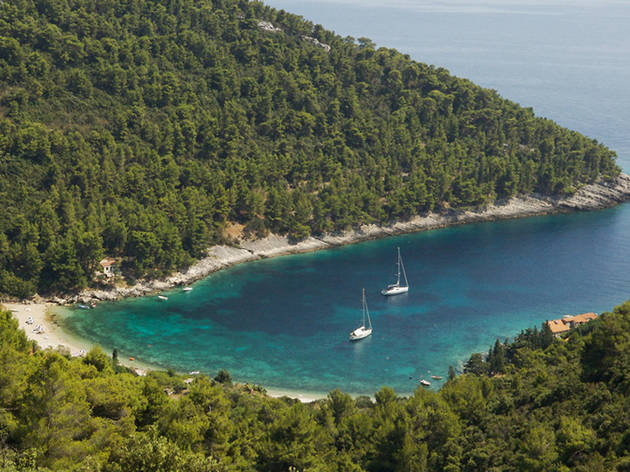 © Carly Calhoun/Time Out
The village of Pupnat is a typical wine and vegetable-growing community set at the side of a small but fertile plain. To the south of Pupnat at the bottom of a steep slope is Pupnatska Luka, once the village's port. Accessible via a narrow windy road, Pupnatska Luka is today a beautiful crescent of fine pebble, and is arguably the best of Korčula's south-coast beaches. There are a couple of café-cum-snack bars at the back of the beach, screened by outsized cacti. The only problem with Pupnatska Luka is the lack of parking spaces, and the constant danger that you might meet a large and cumbersome car coming in the opposite direction on the way up or down.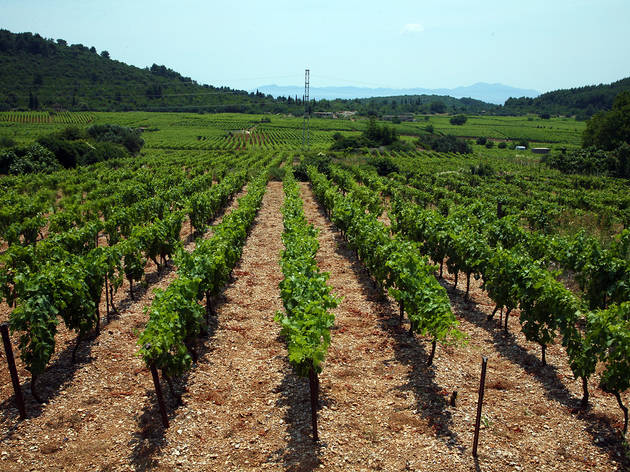 © Vanda Vucicevic/Time Out
Like near-neighbour
Pupnat
, the village of Čara hovers above a broad agricultural plain whose vineyards produce some of the island's best Pošip grapes. The question of whether it is Čara or neighbouring
Smokvica
that produces the best Pošip wine is the subject of much local debate. South of Čara, Zavalatica cove is home to a small seaside village whose pristine waters are ideal for splashing around in.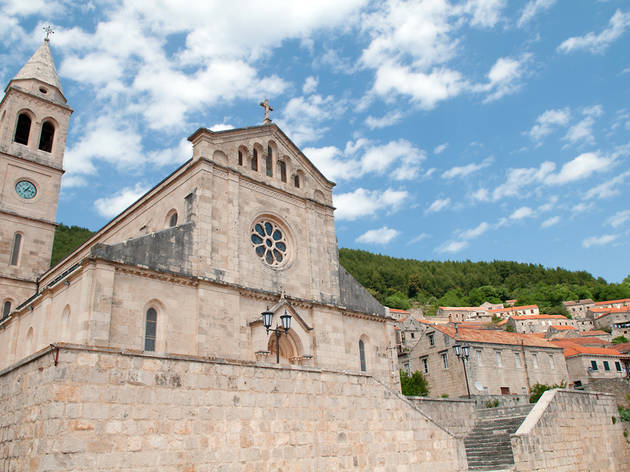 © Fumie Suzuki/Time Out
Smokvica is one of the most picturesque of
Korčula
's inland settlements, its red-tiled houses spilling down a hillside overlooking fields that produce some of
Korčula
's best Pošip wine. Southwest of Smokvica, a road descends towards the bay of Brna, which used to serve as Smokvica's port and is now a seaside village of predominantly modern houses and apartments.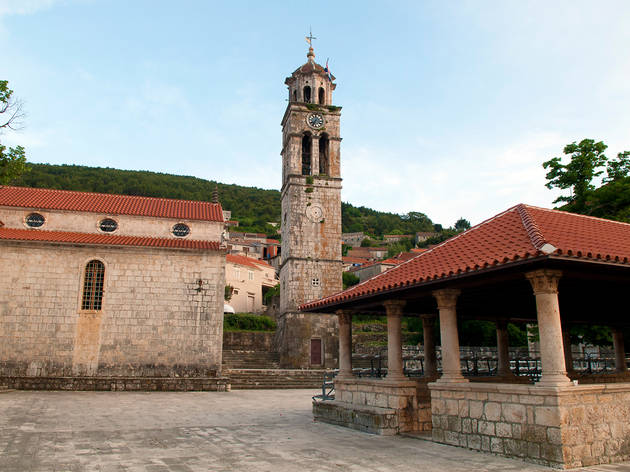 © Fumie Suzuki/Time Out
Once the biggest settlement on the island (a status now enjoyed by
Vela Luka
), Blato was once an important agricultural centre, exporting its wine and olives throughout Central Europe. The vine-pest outbreaks of the 1920s put paid to Blato's prosperity; thousands of locals emigrated to the Americas during the inter-war years. Nowadays, it's a prosperous if rather sleepy-looking rural town, with a single, graceful tree-lined avenue running through the centre. Set amid the older parts of town just south of the main street, Blato's parish church overlooks a lovely Renaissance loggia. Unusually, Blato's streets have numbers instead of names.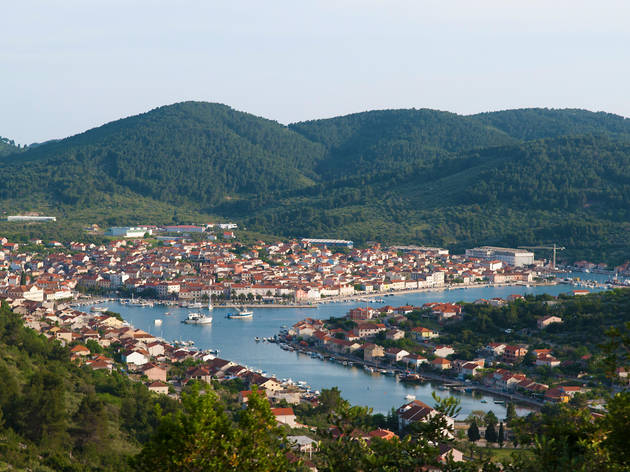 © Fumie Suzuki/Time Out
Occupying an irregular-shaped bay at the western end of the island, Vela Luka is the island's main port for car ferries to
Split
and
Lastovo
. Founded by the inhabitants of
Blato
in order to export their wine and oil, Vela Luka doesn't have the vintage medieval appearance of
Korčula town
, but its sea-facing row of 19th-century houses, bordered by palms and lawns, is as handsome as any in Dalmatia. The
Vela Spila
cave, and the off-shore sunbathing paradise of Proizd, provide the main excuses to stick around. As in
Blato
, Vela Luka's streets don't have names, but are numbered instead.