Račišće area guide
Nestled in the sweeping bay of Korčula's northern coast, Račišče is a small port town with coffee-table book beauty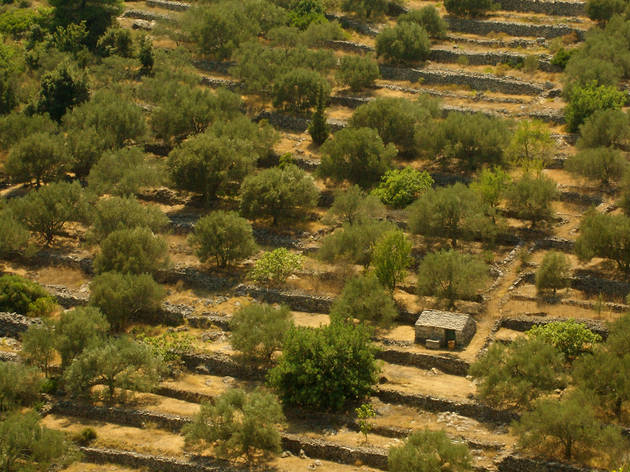 Twelve kilometres west of Korčula town, Račišće is a picturesque port spread around a broad bay. Overlooking the shore is the Church of St Mary the Helper, and a small village loggia. Until World War II, Račišče was very much a seafarers' settlement, its bay busy with medium-sized cargo boats. Nowadays the harbour is so quiet that you can swim and paddle to your heart's content. Walk northwest of Račišće harbour for 15 minutes to find Vaja, a beach of gleaming white pebbles lapped by an indigo sea.
Where to go in Račišće...
This arresting blue-and-white striped pavilion stands beside the roadside midway between Račišće and Kneža, right next to a beautiful pebble-fringed bay. As well as serving local wines and spirits they also have a full menu of food, much of which is cooked on an open grill.
Restaurants, Mediterranean
A cute stone house with seating on two floors and a small outdoor terrace serves the classic Adriatic repertoire of grilled meats and seafood, with the additional attraction of dishes featuring makaruni, the local hand-rolled pasta. Standing right next to a Renaissance chapel with loggia, and with Račišće's pebbly seafront mere metres away, Vala is unquestionably an evocative spot.