Heads up! We're working hard to be accurate – but these are unusual times, so please always check before heading out.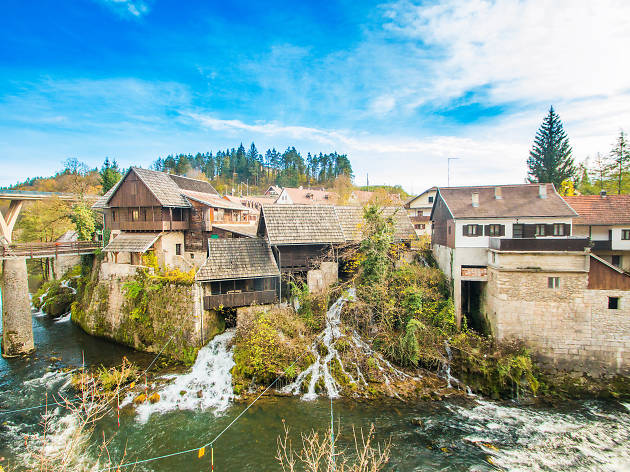 Rastoke
Kayaking and rafting followed by serious unwinding await at Rastoke
Croatia's
Kordun region is at once a peaceful haven of preserved folkloric tradition and, conversely, an adrenalin rush. Located just an hour and a half outside
Zagreb
, its rustic centrepiece is the community of Rastoke, a suburb just north of the town of Slunj, the landscape crisscrossed by crystal-clear rivers.
This combination makes for, arguably, one of the country's most unheralded recreation spots. As well, because it is located roughly halfway between the Croatian capital and the northern Dalmatian coast, just 25 kilometres from the Plitvice Lakes National Park, it is a perfect place to learn more about Croatia beyond its most typical locales and give your holiday a change of pace.
Slunj's geographic importance is nothing new. For centuries this was (and is) a military headquarters and was even a focal point in the Yugoslav war. The good news for visitors is that the area's priorities have changed.
One of the key institutions guiding Rastoke's rise as a tourist destination and activity centre is
Tourist Center Mirjana Rastoke
, a tourist agency four kilometres from Slunj, containing a 30-room hotel and restaurant open all year round. Mirjana offers a multitude of outdoor ventures, including rafting, kayaking, paintball, off-road vehicles, plus horseback-riding and trout fishing.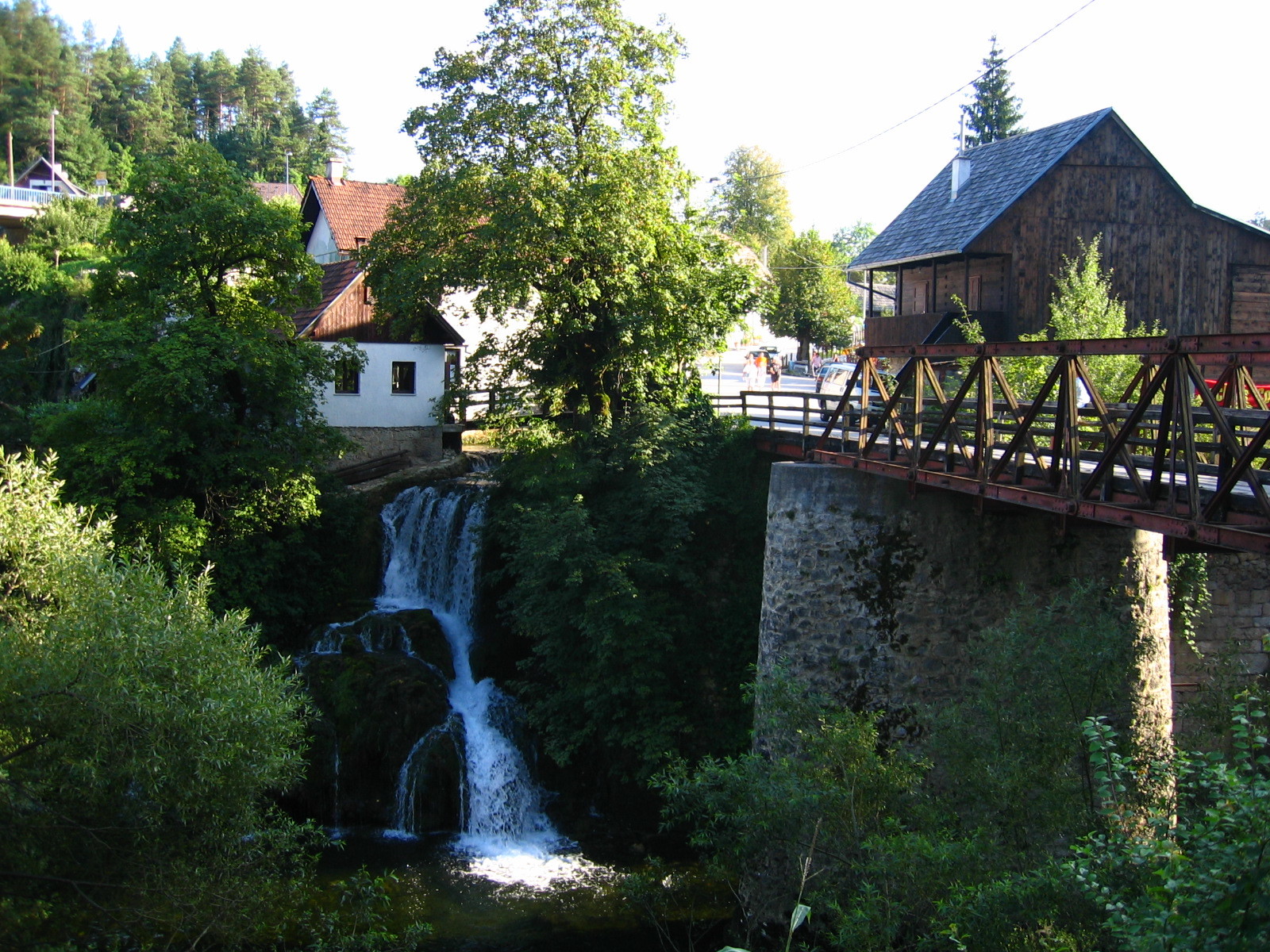 Many of Mirjana's excursions involve crashing numerous waterfalls on three-to-four-hour-long trips down the class-two and class-three (in summer) Mrez nica and Korana rivers by raft or kayak. The outfitters can tailor floats for families and the outings include time for cliff-diving and canyoning.
After providing blood-pumping adventure, the community of Rastoke, in the shadow of Slunj's 15th-century castle, gently presses the relax button. At the confluence of the Slunjcica and Korana rivers, some 100 people live in Rastoke's collection of wood-shingled houses, scattered dream-like amid travertine falls and footpath bridges crossing rushing water. Once the site of 22 mills – its raison d'être – it now holds only two, renovated and preserved.
The epicentre of activity in this oasis is
Pod rastočkim krovom
: a family estate run by the Holjevac clan. On the grounds are three rooms for let with views of the pools created by the Slunjcica as it encircles the manor's compound before careening over falls to the Korana below. There is a 60-person conference hall for retreats and meetings. Inside the reception, a gift shop sells home-made woollen gifts such as bags, hats and socks made on handlooms by the staff.
There is also a can't-miss restaurant – with a stone terrace that sits on the falls – that serves fresh fish from their own holding pools. To guarantee satisfaction, order the grilled trout stuffed with mushrooms and bacon with a glass of local wine as the water cascades around your table.
As for the butterfly-shaped property itself, expert staff guide visitors around the working watermill where they still grind the wheat to make the restaurant's home-made breads. They also explain the legends of the different waterfalls and then leave guests to luxuriate in a lounge chair on one of the expansive lawns in the sunlight and river mist, to plan another active day in the Kordun.
To get to Rastoke you have to take the A1 motorway from Zagreb towards Karlovac. Take the Karlovac exit and turn onto the State Highway 1, following signs to Slunj and Plitvice National Park. Some 4km before Slunj, you will see the multi-coloured flags advertising Tourist Center Mirjana Rastoke.
For the Rastoke locality itself, carry on in the direction of Slunj and you'll see it open up in front of you as the road descend towards Slunj bridge. Trout is very much the local speciality, served both at Pod rastočkim krovom and the idyllic waterside Petro restaurant nearby.