Heads up! We're working hard to be accurate – but these are unusual times, so please always check before heading out.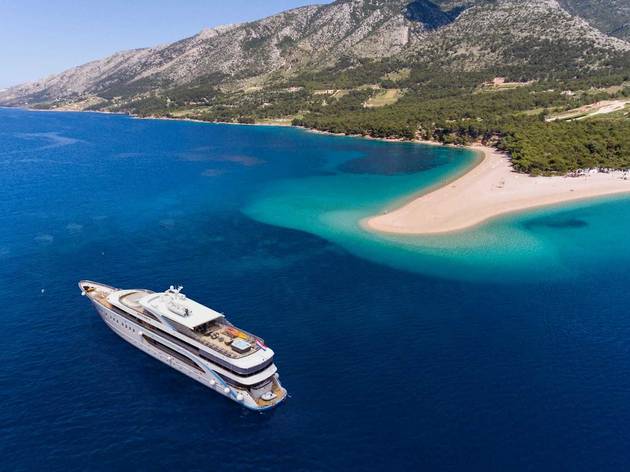 Sail Croatia: Nine reasons the eastern Adriatic is the best choice
From exploring islands and national parks to seeing the sights, sampling the gastronomy or partying with the best of them, here are nine reasons why Croatia is the best choice for a sailing holiday
For sailing holidays Croatia is the best choice in Europe. Its crystal clear waters, pristine nature, countless options and islands and brilliant offers of hospitality and gastronomy are simply not matched elsewhere. As the leading yacht charter company in Croatia, Goolets have just celebrated attaining a huge 32% of all charter capacity in the county and, as such, their catalogue of luxury yachts is unparalleled. Whether you choose to come in spring, summer or autumn or with family, friends or colleagues, here are nine reasons why Croatia is the best choice for a once in a lifetime luxury yacht vacation.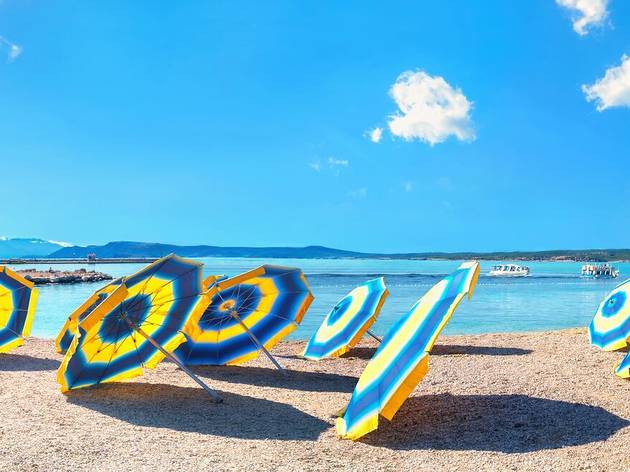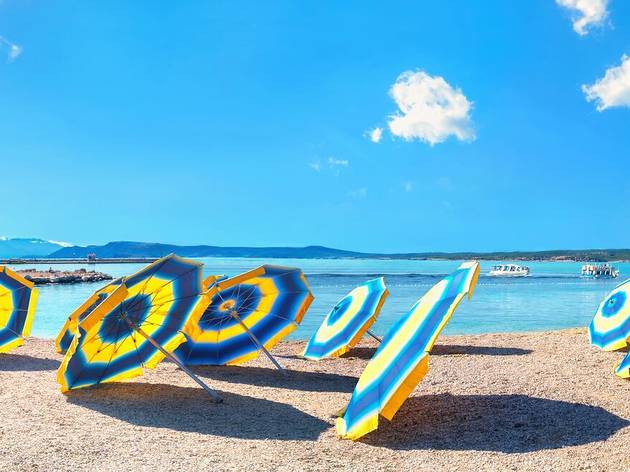 © Valery Bareta
The largest of Croatia's coastal regions, Dalmatia, stretches from the country's southernmost point, through Dubrovnik, Makarska and Split up to Šibenik and Zadar and also takes in the majority of the country's islands. It has on average around 250 sunny days every year, so you can kiss goodbye to gambling with the weather for your holiday. If you're looking for the amount of sunny hours per year, times that number by at least ten. With the spring and autumn seasons still very warm, and the sea's temperature still welcoming to swimmers right up until November, you can take advantage of the Croatian sun in the off-peak season if looking for a bargain holiday aboard a yacht.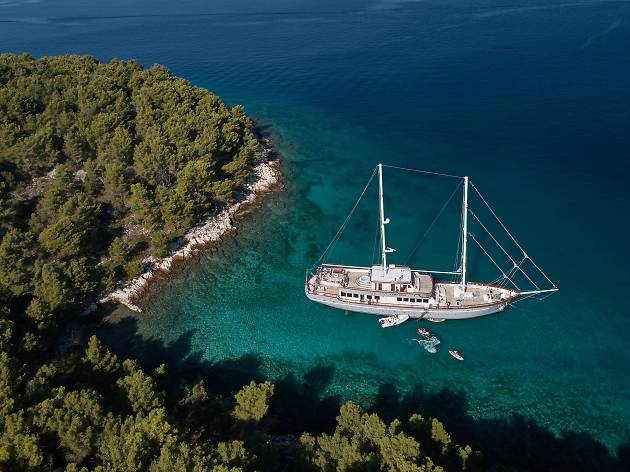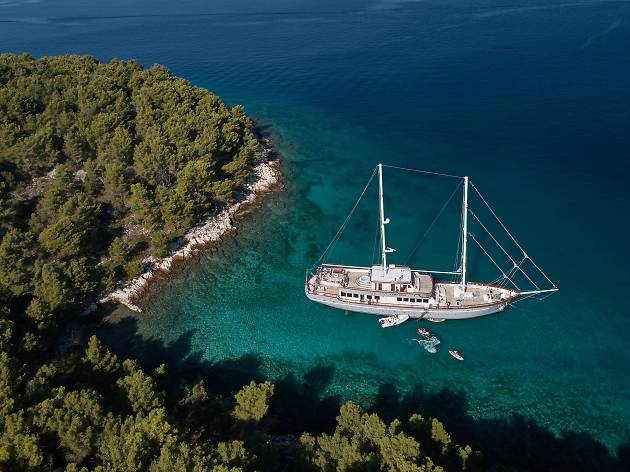 © Goolets
While many other destinations struggle with plastics, pollution and the cleanliness of their waters, Croatia has always taken as much care of its prize asset as possible. The modern-day era of tourism in Croatia is over 100 years old and, since it began, the country's stunning coast has been of key appeal. Croatia's waters remain crystal clear, whether they be those surrounding isolated islands or even city beaches in major conurbations like Split. You and your family can dive in and play wherever you please.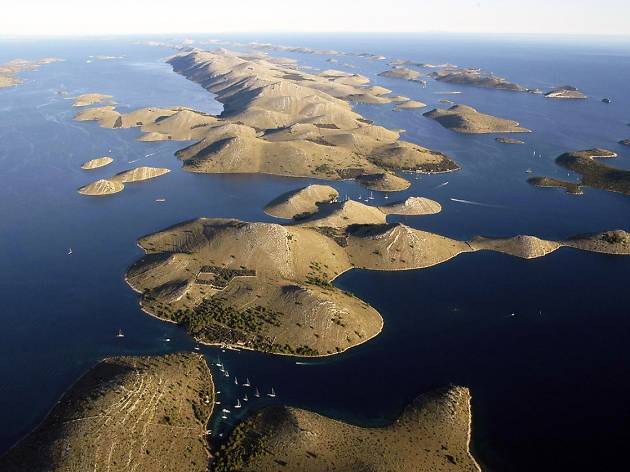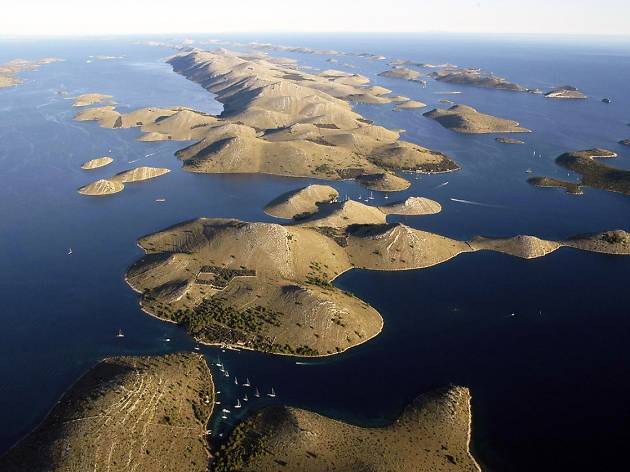 © Real Kornati
Croatia has over 1000 islands, more than any other Mediterranean country and these make for the perfect playground to explore aboard a yacht. Whether its the stunning sight of an archipelago like Kornati, isolated, uninhabited gems where you can find your own private cove to swim and sunbathe or the majestic approach to popular destinations like Korčula, Vis, Brač or Hvar, Croatia's islands are an experience that is impossible to forget.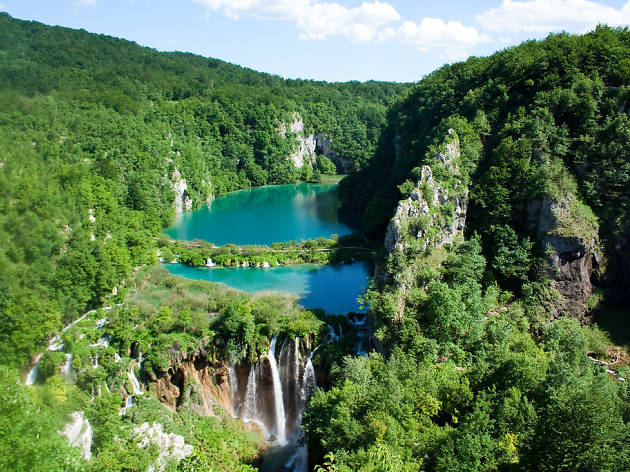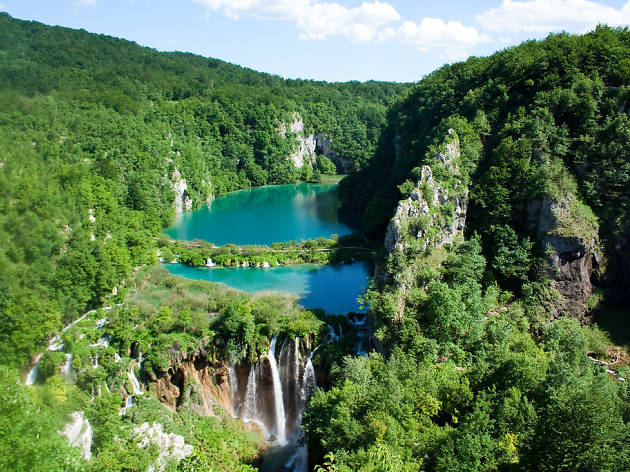 © Pablo BM
Croatia's incredible waters are far from being the only natural asset which is prized here. Modern-day tourism may only be a century-old here, but visitors have been coming to the country to take advantage of natural gifts like the many hot springs and therapeutic waters here since before Roman times. The country also has incredible National Parks. Breathtaking waterfalls course through Plitvička Jezera and Krka National park, the otherworldly Kornati and Telašćica will take your breath away and the diversity of Mljet will make you feel like you've discovered paradise. Even outside of these protected spaces, Croatia is a country with bountiful nature, from the sweet-smelling pine trees which hug the shoreline to the blemishless Dinaric Alps upon which the sunrise and sunset project their daily kaleidoscope of colours.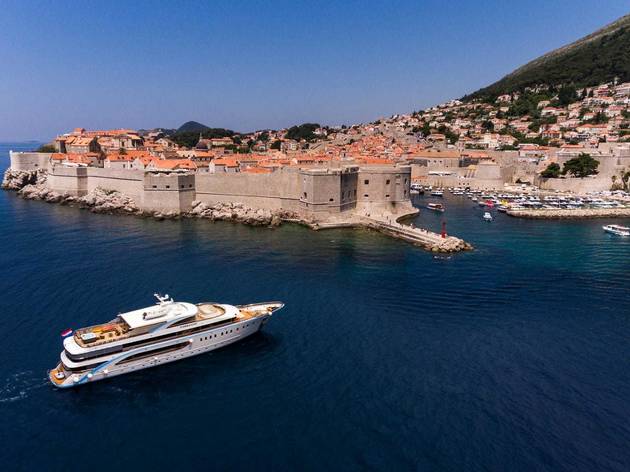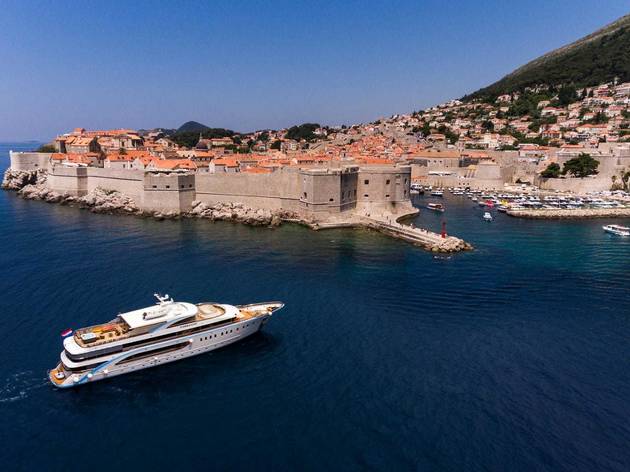 © Goolets
Some of the world's best-preserved Roman architecture can be found in Croatia, including the amphitheatre in Pula and Diocletian's Palace in Split. Such sights are not only a fascinating reminder of the past but are still very much integral and living assets of the cities in which they dwell, their modern-day usage only adding to the wonderment. The ancient walled city of Dubrovnik offers a completely different vista when approached by boat and a yacht is by far the best way of exploring the surrounding riviera. Just across from the city, the vista of the Pelješac offers the typical Dalmatian vista of vineyards and olive groves hugging the steep gradients of its hills and the approach to Korčula Town is surely one of the most beautiful sights available by boat in the Mediterranean.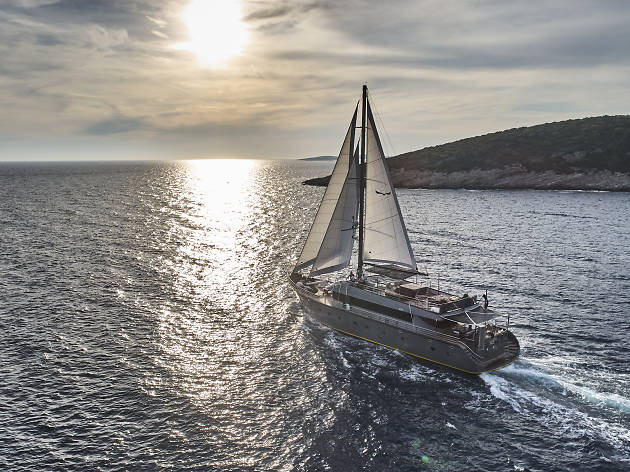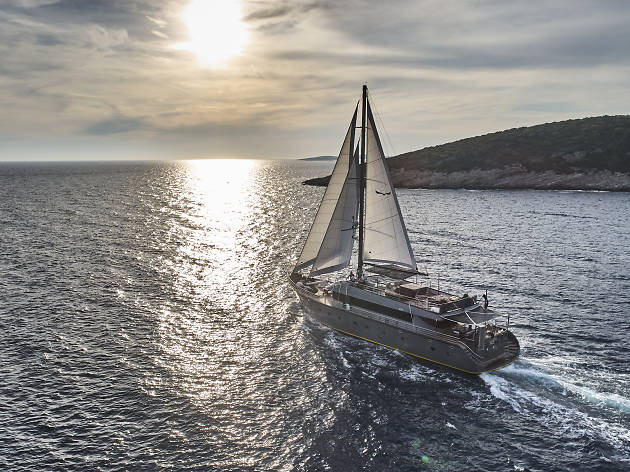 © Goolets
The beauty of a sailing holiday in Croatia is the limitless options it affords. Want to spend the day isolated on your own private beach, but eat in a Michelin-recommended restaurant by night? You can do that. The next day you could spend exploring a natural park, but in the evening you could catch one of the world's best DJs appearing at the internationally-renowned music festivals which take place on Croatia's coast. Don't like the late nights your neighbour looks like they might keep? Up anchor and move on.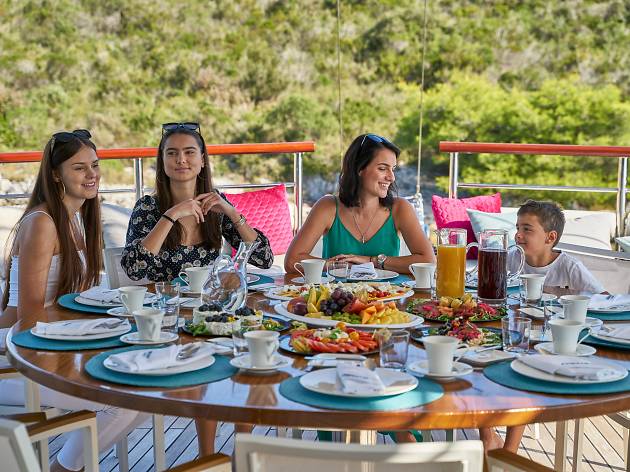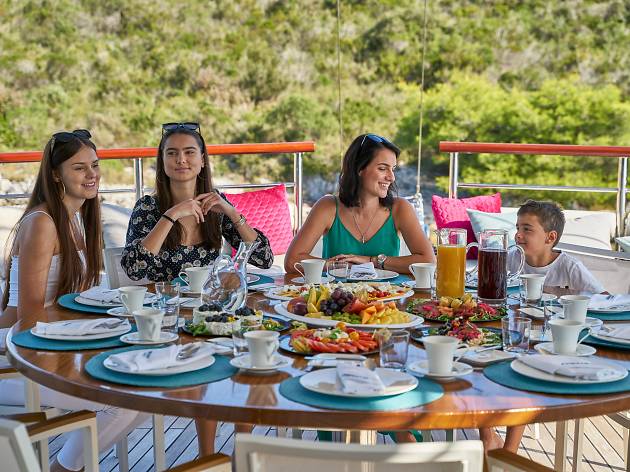 © Goolets
Prized for many years, the Mediterranean diet is not only extremely healthy, it's also very tasty. Fresh fish and seafood are less of a luxury on the Croatian coast than they are an everyday occurrence, whether it be the top-tasting sea bass which live here, squid filled with local ham and cheese, thick steaks of succulent tuna, cooked rare or salads and stews made with octopus. Croatia produces some of the world's best wines and olive oils, both being regularly rewarded at international competitions. Whether you choose to prepare picnics using these locally-sourced delicacies, sample them at an endless number of recommended restaurants or even book your own chef to accompany you on your yacht holiday, the gastronomic delights of Croatia, consumed before the sights and sounds of the rippling seas, will be one of your holiday highlights.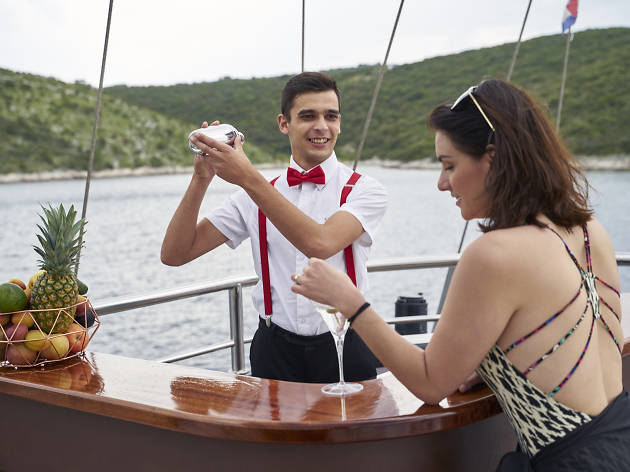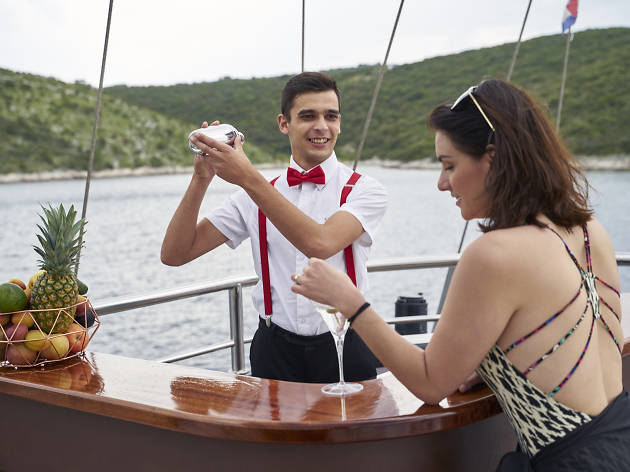 © Mario Jelavic / Goolets
Well used to the expectations of modern hospitality, Croatians are a welcoming and friendly people who value their guests. Tourism is the main industry on the coast and is recognised as such by inhabitants who will do everything in their power to ensure you have a happy holiday. But, if you're choosing a sailing holiday in Croatia, your options are even better than having a friendly apartment owner. You can book a professional crew who are expert local guides and who can help you plan your route, ensuring you get everything from a holiday that you'd hope. Onboard staff can make light work of the boat's running, including professional chefs who will make every meal a treat.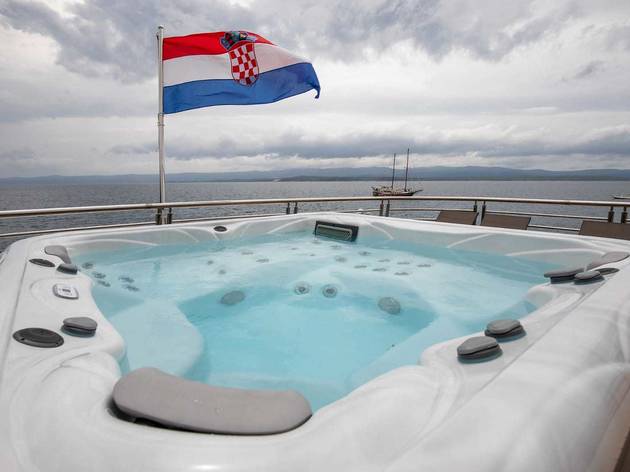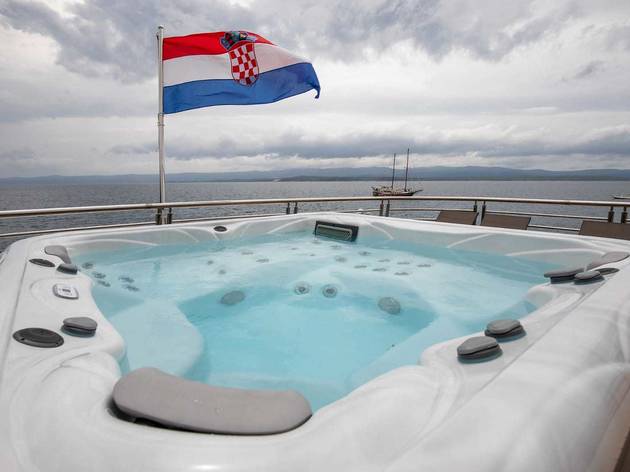 © Goolets
A sailing holiday aboard a yacht in Croatia is a once in a lifetime experience. The range of options available in class of vessel means that you can choose a boat which comes with beautifully-designed interiors, features like hot tubs and spacious, communal dining areas or even a range of sports equipment for those wishing to be active. The solitude a yacht allows you to enjoy a thriving tourist region without any intrusion, the sunsets and beaches available to be enjoyed exclusively by you and your family, friends and loved ones. This is surely one of the greatest luxuries you can get on holiday.