You're about to embark upon your first tour of the Croatian coast and its islands. But if it's your first time on a sailing holiday, just what should you expect? And what should you bring with you? Well, truth be told, a sailing holiday is a lot like a beach holiday and your bags will look remarkably similar once packed, although there are a few differences that it's worth bearing in mind.

Perhaps the first thing to remember is it's likely you're going to be exposed to the sun perhaps even more than on the standard beach holiday. The best place to enjoy a sailing holiday is not below deck but on it. That means you're going to have to be careful of the sun; there's nothing worse than being forced to hide from the sun when you don't want to, but must, because your pink skin needs a break. Therefore, think about high factor sunscreen, even if your usual strength is significantly lower. Also, think about bringing a hat that will shelter your face from the sun, but pack the right kind of hat; a fast moving boat heading into a breeze can create enough wind to remove a loose fitting hat and many a poor choice has been lost overboard. If you are unfortunate enough to get sunburned, you'll be needing some high aloe vera-based after-sun lotion for a speedy recovery of your skin. Although our top tip for sunburn is to first coat yourself in high-fat natural yoghurt, until it dries completely, then rinse it off with a cold shower, before then applying the aloe-vera and letting it sit on the skin overnight. Yoghurt is not the nicest smelling lotion to have drying on your body, but the process takes less than an hour and is definitely more effective than using after-sun alone. Trust us.

Although you're virtually guaranteed a sun-filled experience if visiting during the famous Croatian summer, you should also think about bringing some long-sleeved clothes. A loose, thin, long-sleeved t-shirt is a good option to have to protect against the sun and something more substantial, such as a thick, comfortable hoodie is a must; while it's no doubt going to be warm, when you're sailing at speed, especially around dusk, considerable wind can provide a chill to those wearing only short sleeves. A windbreaker might also be a good thought. Similarly, at night, you have an advantage over those sleeping ashore in the sometimes stifling heat as the sea that surrounds you quickly absorbs the warmth of the day like a sponge. But that means it can get a bit chilly sometimes.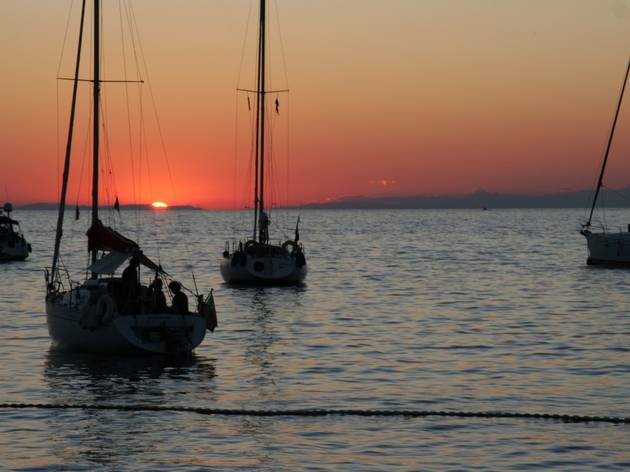 You'll be spending so much time around crystal clear waters, you'll sometimes want to be able to dive in spontaneously at any given opportunity. Therefore, it's worth considering bring two or more swimsuits. And, although bulky, it's best to check if beach towels are part of the provisions already provided. If not, you'll want to bring at least one. Snorkelling equipment is also a very good idea and so you'll want to check if this is already provided. If it isn't, bring some. Croatian waters will offer you some unforgettable underwater sights.
If there are certain devices that you don't want to be without for the duration of your trip, remember to pack chargers for each and also, crucially, plug adapters. If you have several devices, it might be worth considering bringing a multi-plug and then you might only need one plug adapter. Other practical items to consider bringing would include a waterproof bag, earplugs, a torch (particularly if you'll be re-embarking at night after a meal and several glasses of delicious Croatian wine) and some reading material, whether that be a book, some saved newspaper supplements or a tablet.

It's also worth remembering that you won't be spending all of your time on board. Your boat will give you access to some areas that otherwise would be impossible to reach, so if you want to go exploring, you might want to consider bringing some hiking shoes or boots and then no terrain will be out of bounds. Also, depending on where you're from, whenever you disembark, you'll need to carry your ID with you. This is a requirement of law in Croatia; if you're an EU citizen, your ID card will suffice, but if you're not, you'll need to carry your passport with you at all times. Therefore a water-resistant passport wallet might be a worthwhile investment for the trip. Bon voyage!