Summer in Dubrovnik
Summer sees Dubrovnik at its busiest. The iconic façades of its historic Old Town become the backdrop for the venerable Dubrovnik Summer Festival, adding a cultural dimension to the simple pleasures of relaxing on the many beaches close to the centre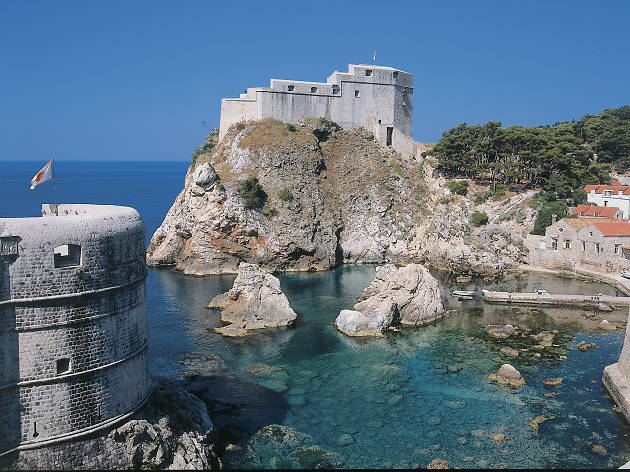 Beaches line the verdant peninsula of Babin Kuk, a short ride from town. The newly renovated sandy beach of Cava has gorgeous views of Daksa island and its own Coral Beach Club, with an extensive bar/restaurant and VIP lounge. Family-friendly Copacabana is the largest of the beaches, with all kinds of sports activities. The Dubrovnik President Hotel has its own Blue Flag beach, Beach Bistro restaurant, bar and watersports centre nearby.
Nearby, five Valamar hotels allow you to get the best out of your stay in Dubrovnik, whether you're swimming in the clear blue Adriatic, sunbathing on the pristine shore or taking in an al-fresco performance of a Shakespeare classic. For a summer-long programme of entertainment, the Valamar Club Dubrovnik Hotel provides a range of games and activities for all ages.
Other beaches are only a stroll from the tourist-thronged Old Town. Some play host to the popular series of sea-borne water-polo matches between local teams, the so-called Wild League that starts on the opening day of the Dubrovnik Festival, July 10, and runs for a month. During this time, you can take in the end-to-end thrills of a century-old sports event and a top-notch, site-specific theatre or classical-music performance, all in the same day. The festival, which always stretches over a full six weeks until August 25, not only provides high-brow entertainment. There's open-air cinema, street performances and all kinds of spontaneous sideshows. For these six weeks, the festival is all-consuming – you don't have to buy a ticket to feel involved.
Repeating its success of 2015, Midsummer Scene 2016 opens on midsummer's eve, June 21, and runs until July 7. This year's marks the 400th anniversary of the death of William Shakespeare. The highlight is an English-language production of 'Hamlet', dramatically set atop Fort Lovrijenac.
Alongside, summer-long folk dancing in traditional costume takes place at the historic seafront Lazareti arts complex, on Tuesday and Friday evenings, while in July, big-name Croatian and international singers and musicians perform at the Dubrovnik International Opera Festival, staged in honour of legendary tenor Tino Pattiera.
From July through September, cultural association Ambient Croatia is staging a wide range of musical and theatrical shows at a recently built amphitheatre at Park Orsula, set just Dubrovnik overlooking the Old Town.
Summer is also the perfect time to visit Dubrovnik's nearby islands. Visible from each of the Valamar hotels on Babin Kuk, the Elafiti Islands beckon. These include the three main stop-offs of Koločep, Lopud and Šipan, all three destinations in their own right or together form a memorable all-day excursion from Dubrovnik.
After a long day exploring the city, visitors can relax in the Mediterranean ambience in one of the five Valamar hotels in and around Dubrovnik: Valamar Dubrovnik President Hotel, Valamar Lacroma Dubrovnik Hotel, Valamar Argosy Hotel, Valamar Club Dubrovnik and Tirena Hotel.
To guarantee the best price online see Valamar's latest special offers.
Seven days in Dubrovnik
1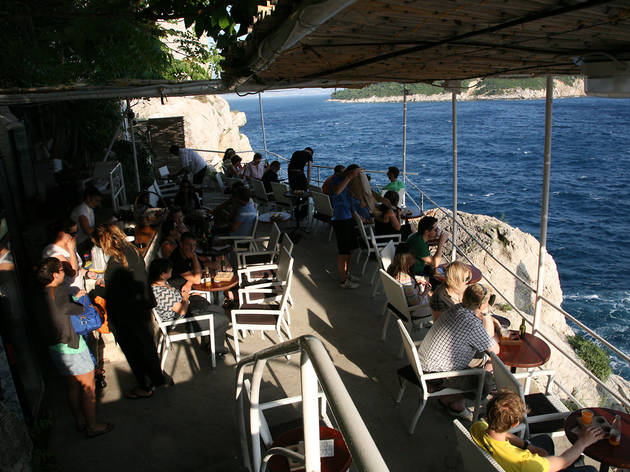 © Vanda Vucicevic/Time Out
Striding down Dubrovnik's busy main street of Stradun in summer, you may wonder how you can escape the crowds, enjoy a drink and not have to walk too far in the heat to do so. The solution is easy: Buža I and Buža II, two terrace bars with jaw-dropping vistas set on the seafacing rocky promontory propping up Dubrovnik's City Walls. Buza, meaning 'hole in the wall', suits drinkers, swimmers and sunbathers alike. Of the two, Buža I, is the most basic but also provides sunbathing and easy and safe access to the Adriatic via metal steps fixed to its rocks. From the cathedral, walk down Ilije Sarake; opposite No.10 is a doorway to a stone staircase. Further along, Buža II is the more formal, with a straw roof and waitstaff in logoed T-shirts. From the south-west corner of the open square of Ruđera Boškovića, behind the Jesuit Church, look out for the sign saying 'Cold Drinks With The Most Beautiful View'.
2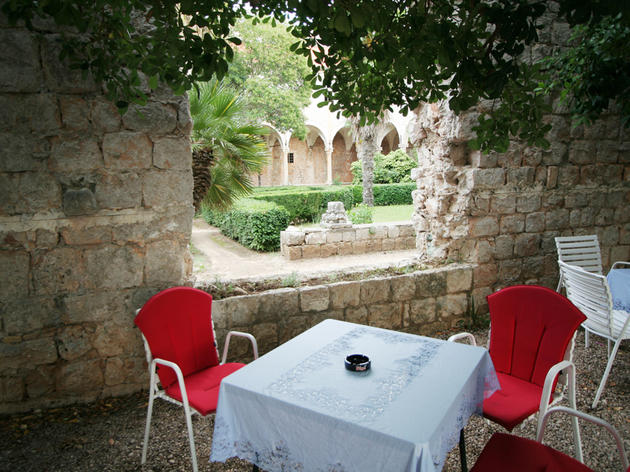 © Rajko Radovanovic/Time Out
If you only have a short time in Dubrovnik, the shortest and easiest island hop is Lokrum. This unspoilt island lush with pines, palms and cypress trees basks in the Adriatic less than a kilometre from the Old Town by taxi boat. Lokrum is a UNESCO-protected island nature reserve – no rubbish, no dogs, no fires, no smoking, no overnight stays. Those arriving first thing in the morning feel as if the whole island is theirs. A gecko, turtle or snake lizard might pop up. Man is free to frolic naked around Cape Skrinja, round the corner from Portoč, the jetty for the taxi boat. Lovers carve their names on the cactus leaves. In late summer, stunning fluorescent blue damselfish appear through seagrass brushed by starfish and sea urchins. A more idyllic part of the city – and Lokrum feels close enough as, say, the Château d'If to Marseille – you could not imagine.
3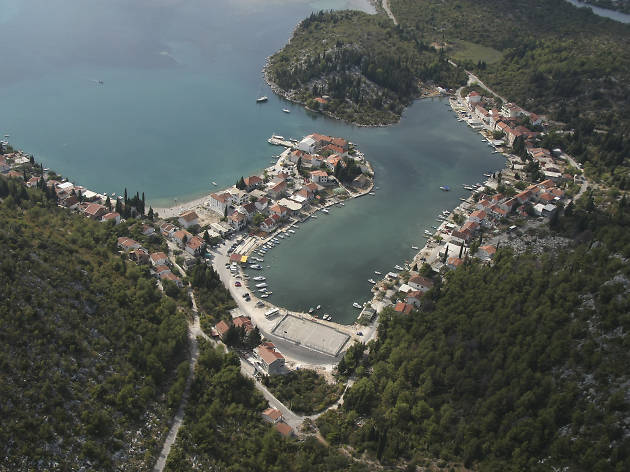 Boris Kragic
The Neretva Delta spreads over a large area some 90 minutes' drive north of Dubrovnik. The surrounding landscape consists of eight large lakes and fields divided by channels accessible only by boat. Near Metković is the archeological site of Narona, founded by the Greeks and visited by Julius Caesar centuries later. You can still see the forum today, and a museum contains a number of recent archaeological finds from the Roman era. Its golden age came in 700 AD, when Narona was the second biggest town on the coast, ruling over 90 Illyrian settlements. By 900 it was a nest of pirates, inspiring the traditional boat parade held in Metković every summer. Guided tours from Dubrovnik include visits to orchards and bird sites – Neretva is a popular destination for ornithologists, given the varied species that nest there.
4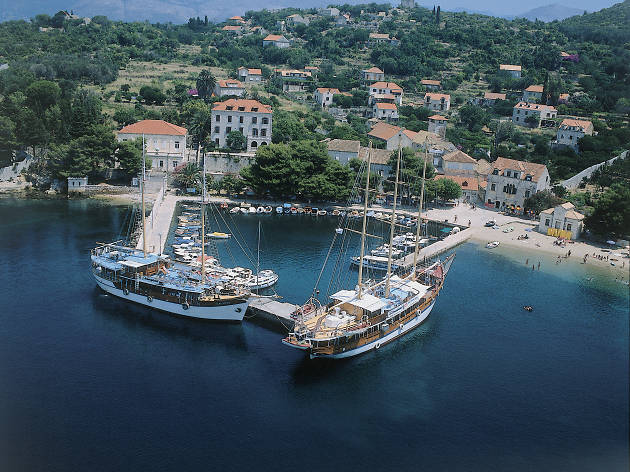 A must for summer is a boat trip to the three main islands of the Elafiti archipelago: Koločep, Lopud and Šipan. To experience all three in one day, head to the old harbour and find a fish picnic trip. Prices and departure times (10am out, 6pm back) are pretty standard. The fish is fresh and the wine plentiful. The first stop, Koločep, home to 150 people, offers steep cliffs, wind-carved caves and shaded walking trails for an hour. After that, you are treated to three hours on the sandy beaches and sea promenade of Lopud. A path near the Grand Hotel here leads over the hill to the other side of the island, and the lovely sandy beach of Šunj 15 minutes away. It faces Šipan, the largest of the islands, similarly dotted with old churches, noblemen's villas, Roman remains and two villages: Šipanska Luka and Suđurađ. This unspoiled island has its own dialect, spoken by locals who still live from growing melons.
5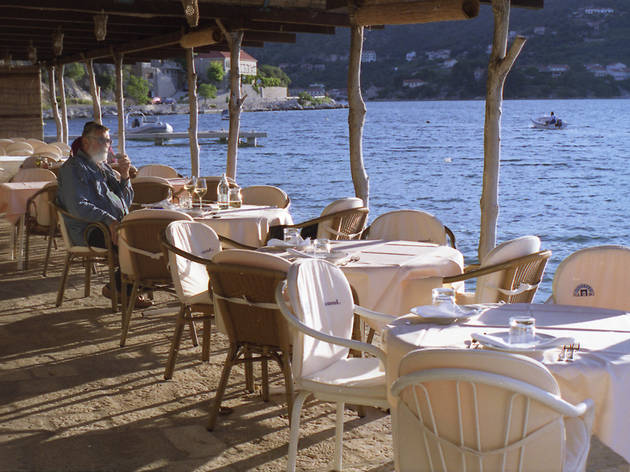 © Vanda Vucicevic/Time Out
Zaton Mali is a small fishing village 7km north-west of Dubrovnik, where Ragusa noblemen had their summer houses. It's a bohemian community with no hotels and a disproportionate number of artists in its midst. And here you will also find one of the best restaurants in the region, beautifully located, reasonably priced, family-run and a gastronomic winner: Gverović-Orsan. This old noblemen's boathouse, cut into the cliff, was converted into a restaurant by Niko Gverović in 1966. Niko chose this prime location by the clear water of the Zaton Bay, built a terrace and filled the grotto with restored maritime artefacts and a piano. His son Niko now runs the place with his mother, Mira, and the traditional dishes are just as sublime. The house speciality is black risotto Orsan, four kinds of shells and shrimps sautéed in wine and lemon and mixed with rice soaked in black squid ink. The venue even has its own beach (and shower), so you can take a dip while your dinner is cooking, and enjoy a contemplative digestif afterwards on the terrace jutting out into the water.
6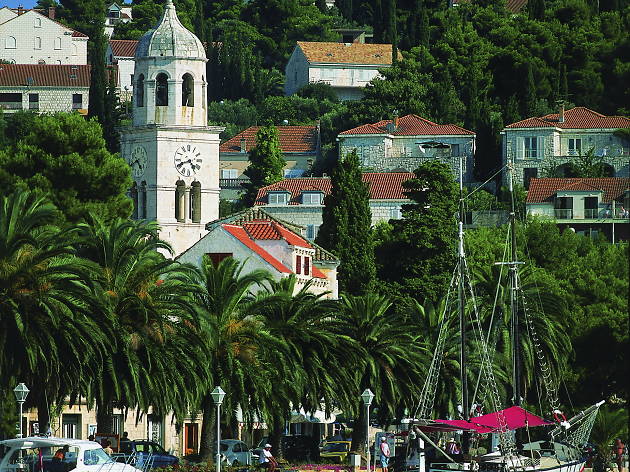 From Dubrovnik, regular buses head for Cavtat along the Riviera of coastal resorts. You can also take a boat from Dubrovnik's Old Port. The southernmost resort in Croatia, Cavtat is an old Greek and Roman settlement, sacked by tribes in the seventh century. Refugees flooded to Ragusa and built what later became known as Dubrovnik. This heritage and the clear waters at this far southern tip of Dalmatia mean that Cavtat contains the most accessible of Croatia's ancient attractions on the seabed. Within a radius of a few hundred metres are three spots where Greek ships from 2,000 years ago shed their loads of amphorae, jugs containing wine and olive oil. Below this cache of some 600 items is a cargo ship dating from AD 400. Lobsters and other sea life have been squatting the premises for nearly two millennia. Set at 30 metres below the surface, it's accessible to beginners but only by diving with a registered club as the site is protected as cultural heritage – hence the steel cage around it. Diving centre Epidaurum is one such club and offers other water sports too.
7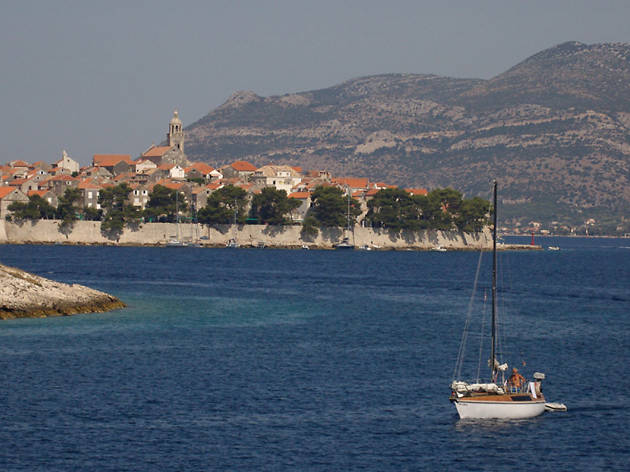 The nearby island of Korčula is best known for its church architecture, its link with the legend of medieval explorer Marco Polo – and its Pošip wine, a signature white produced here since the time of the Ancient Greeks. In July and August, several communities across the island, most notably Smokvica and Čara, host 'Days of Open Wine Cellars'. In Smokvica, this involves a 2,500-year-old wine press, while tastings take place at several local wineries.
Seasonal stays in Dubrovnik
More to explore