Spread across a low hillside just above Veli Lošinj is a set of dry-stone terraces covered in pungent clumps of sage, rosemary, lavender, oregano, thyme, and yellow-flowered and spicy smelling immortelle. A stone gardener's hut displays soaps, essential oils and liqueurs made from the herbs, although simply breathing the garden's air is intoxicating enough. Lošinj's Fragrant Island Garden (Miomirisni otočki vrt) is the perfect introduction to an island that has long been celebrated for its health-giving properties, thanks to a uniquely wide range of Mediterranean fauna and a specific microclimate that combines salty sea air with mild temperatures. Not for nothing does Lošinj call itself the 'island of vitality'. The island is a form of therapy in itself, and you are indulging in the benefits of health tourism simply by breathing the air.
Hotel Aurora / © Lošinj Hotels & Villas
We often imagine that travel is capable of delivering a transformational effect, sending us home healthier, more energized, or more at peace with ourselves than we were when we left. This green island in the northern Adriatic is one of those rare destinations that might actually fulfill this promise. Famous as a health resort at the end of the 19th century, Lošinj is reemerging with renewed vigour as one of the Adriatic's leading destinations for health, fitness and spa tourism.

It was the popular search for recuperative health cures that led to Lošinj's emergence as a health resort in the late 19th century. The clean, slightly salty quality of the air made it ideal for sufferers of lung infections, breathing difficulties and asthma. Local botanist Ambroz Haračić produced a thorough study of the island's flora and climate, inducing the authorities in Vienna to officially declare Lošinj a health-cure resort in 1892. One of its most famous patients was TB-suffering heir to the throne Archduke Franz Ferdinand, who spent six reinvigourating weeks here in autumn 1895. Emperor Franz Joseph built a villa for his wife, the Empress Elizabeth, in Mali Lošinj, although her assassination in 1898 prevented her from ever making use of it. Most of the island's guests were members of the Viennese or Budapest middle classes, staying in small pensions and privately owned sanatoria – Lošinj was considered a quiet, soothing alternative to the high-society hubbub of Opatija.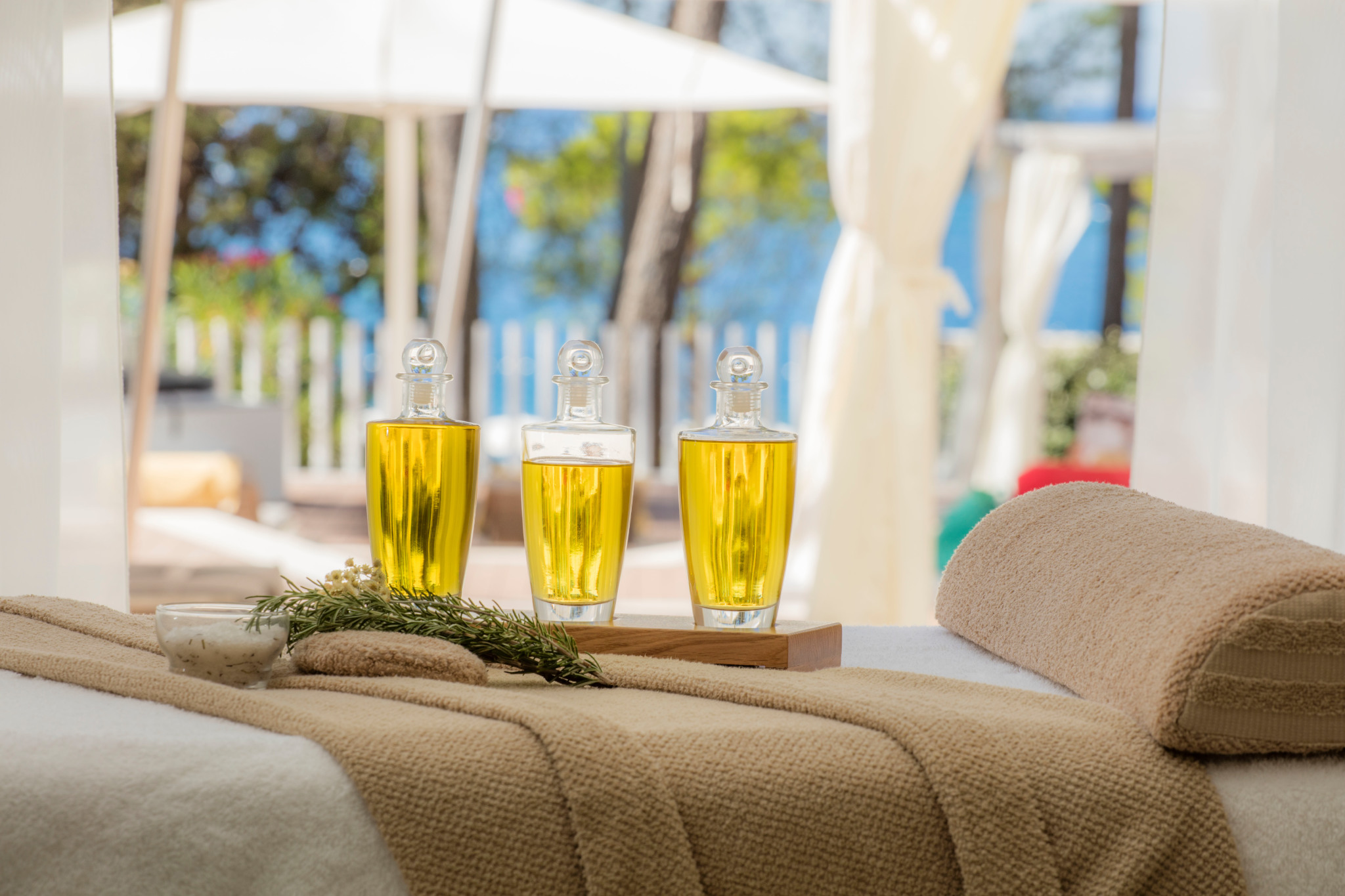 Hotel Bellevue / © Lošinj Hotels & Villas

Throughout the 70s and 80s of the last century Lošinj was one of the Croatian coast's most successful package resorts. The infrastructure was first class, the beaches excellent, but the hitherto central role of health tourism had been set to one side. In recent years however the local hotel industry has undergone a spectacular transformation, with the renovation and upgrading of its hotels and a renewed focus on the things that made Lošinj famous in the first place. Lošinj's main hotel company, Lošinj Hotels & Villas, has subjected its accommodation stock to a spectacular modernization drive, with the Sixties-era quadrangle of the Hotel Bellevue reinvented as a swish designer retreat. With nearby Habsburg-era Hortensia and Alhambra also benefiting from luxury makeovers, Lošinj has agilely re-positioned itself as the leading spa destination in the northern Adriatic.
Hotel Bellevue / © Lošinj Hotels & Villas

The main resort area of Lošinj is Čikat, a winding coastline of clear-sea beaches overlooked by seaside promenades. The whole area was forested in the 1880s on the initiative of Lošinj's local council, eager to transform Čikat into a health-tourism suburb protected from harsh winds and intense sunshine. Many of Čikat's Habsburg-era villas have been lovingly restored, alongside a handful of modern hotels that have been fully repurposed during a seven-year renovation spree. The sports facilities are second to none – when it comes to tennis courts, Čikat is one of the best-provisioned places in Croatia.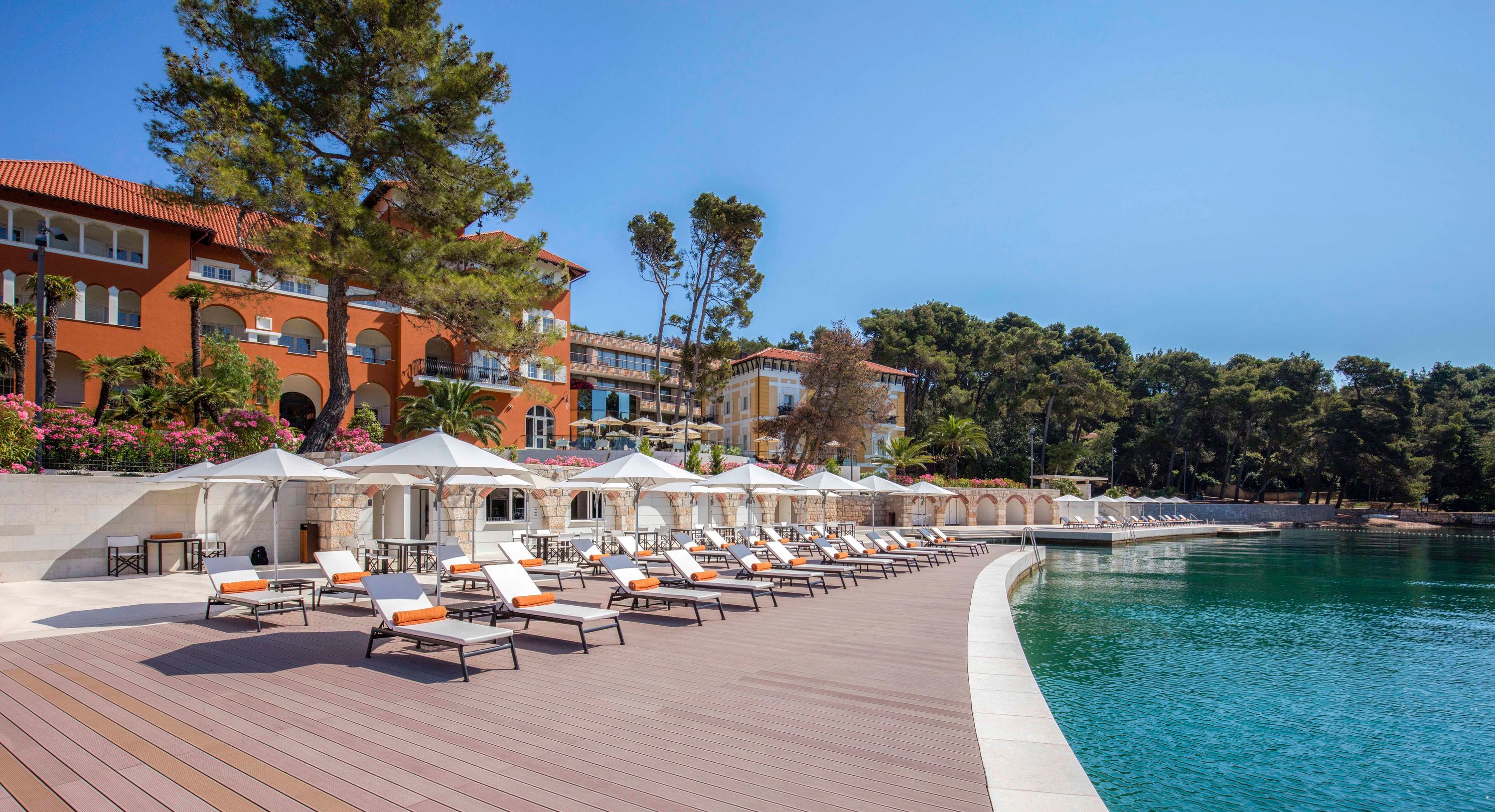 Boutique Hotel Alhambra / © Lošinj Hotels & Villas

Both the 4-star Aurora and 5-star Bellevue have swimming pools fed by health-restoring seawater, as well as saunas and Turkish baths. Spa facilities at the Aurora include an extensive wellness centre which cultivates the "slow spa" philosophy of providing each client with individual attention and a personally tailored programme. There are ample possibilities for both indoor and outdoor massage – the Apoxyomenos massage, named after the island's famous Greco-Roman statue, comes with specially selected essential oils.
Vitality Hotel Punta / © Lošinj Hotels & Villas
For a more committed programme of personal wellbeing consider staying in nearby Veli Lošinj, where the 4-star Hotel Punta offers a range of vacation packages involving walking, cycling, yoga and "floatfit" – a series of workout sessions that take place in a specially adapted pool. Fully equipped indoor gyms offer spinning, aerobics and antigravity training; the latter involves doing yoga-like exercises in slings suspended from the ceiling. Several of the programmes come with serious medical intent: Re-spiro helps clear the lungs with breathing exercises, fitness workouts and plenty of Lošinj's famously restorative sea air. The hotel also has its own labs producing cosmetics and essential oils made from herbs growing locally on the island - Lošinj Pomade, for example, is made from local lavender. Head to the hotel's breakfast room and you'll find a wealth of health-conscious options, with gluten-free foodstuffs a priority.