Lošinj travel guide
Read our essential travel guide to discover the best things to do in Lošinj, with hotels, bars, restaurants and more...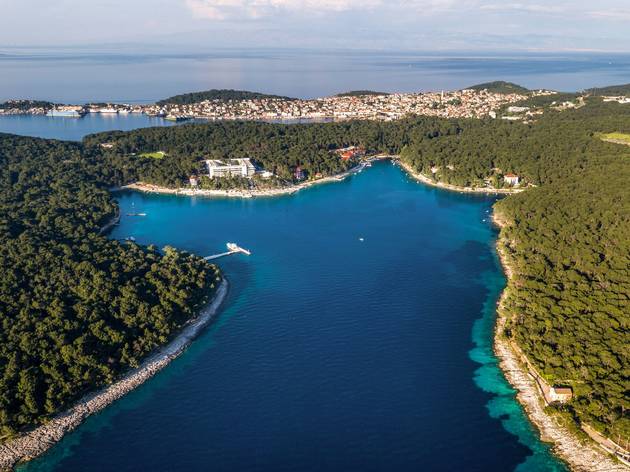 Cres and Lošinj used to be one island until the ancient Liburni tribe dug a canal at Osor. The healthy effects of its sea breezes, clean water and 2,600 hours of annual sunshine earned Lošinj an official designation as a health resort in 1892. Habsburg royalty followed and now tourism is the island's main industry.
Activity centres around two towns with misleading labels. Mali Lošinj, 'Small Lošinj', is the bigger settlement, about four kilometres from quaint little Veli Lošinj, 'Great Lošinj'.
Mali Lošinj, the largest island town in the Adriatic, with a population of 7,000, is set around a long, wide harbour, lined with Habsburg-era facades. Strolling from one end
of the harbour to the other takes 20 minutes – it's a nice waterside lined with great restaurants and bars.
RECOMMENDED: More great travel destinations in Croatia.
Where to eat and drink in Lošinj