Things to do in Zagreb in November
Your guide to the best happenings, events and things to do throughout November in Zagreb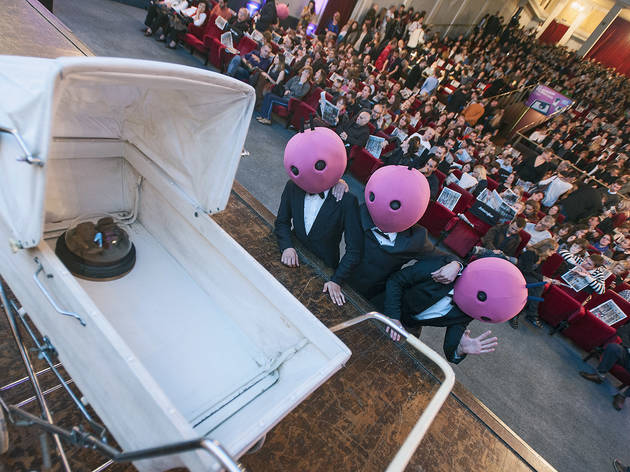 There are some great happenings to warm you up in Zagreb this month. Zagreb's Film Festival is a world-class event: this year's edition focuses on European cinema, with heaps of indie screenings, Q&A's with actors and directors, as well as short films and workshops to get involved with. Music is similarly high-profile with boutique festivals Reflektor and Žedno uho coaxing a crop of great indie talent to the capital: Mark Lanegan, Fujiya & Miyagi and Fleet Foxes top the bill. Two very different musical legends stop off in Zagreb this month: Canadian dad-rock superstar Bryan Adams plays the Arena, while hip-hop pioneer Grandmaster Flash puts on an audio-visual show at the Garden Brewery. Advent kicks off at the end of the month, mustering a level of yuletide-mania to rival Prague, Vienna, and Munich. Get your month off to a good start by reading our list of amazing things to do in Zagreb this November.
RECOMMENDED: more great things to do in Zagreb.
1
Grič tunnel is transformed into a multimedia exhibition space, a 'time machine' that traverses thirteen decades of Croatian history, championing the greats of science, literature, art and sports with written commentary in English. The stand-out feature is the 'rain-room' a holographic installation with historic personalities seen through a trickling light cascade.
Read more
2
A multimedia exhibition celebrating the giant of Croatian science Nikola Tesla, 'Mind from the Future' walks a tight-rope between art, film and technology. A collaborative effort between the Croatian Association of Artists and author-artist-curator extraordinaire Helena Bulaja Madunić, the exhibition casts an eye over Nikola Tesla in a hyper-visual journey full of light-shows, interactive installations and film screenings.
Read more