Zagreb Advent guide
From ice-skating to seasonal shows, here are the best things to do at Advent Festival in Zagreb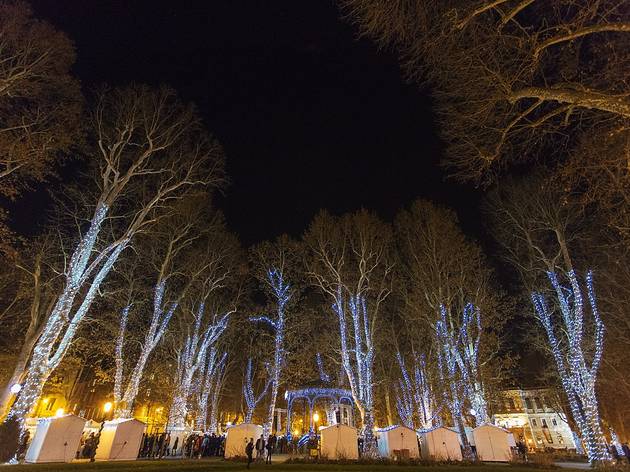 Zagreb in winter? I bet you never imagined it could be so much fun, what with an Advent programme that embraces pre-Christmas markets and live music in several destinations. Sausage vendors, mulled wine stalls and igloo-shaped rakija bars help to stimulate the senses. Stalls on the pedestrianised streets around Cvijetni trg sell everything from craft toys to traditional sweets, fruit preserves, speciality biscuits and gingerbread hearts. The music programme features a month-long season of outdoor gigs and DJ high-jinks.
Watch a video of Zagreb Advent below.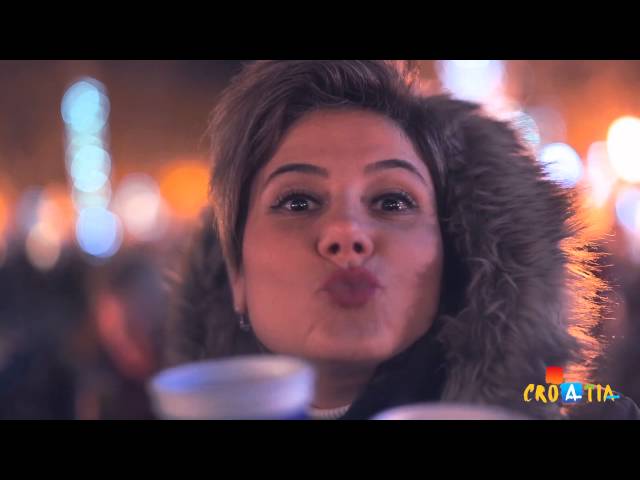 Christmas in Zagreb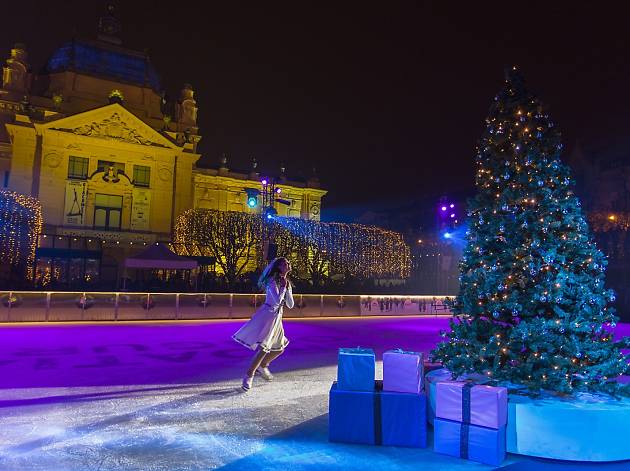 Find your perfect Advent experience
When temperatures plummet and the winter ennui creeps in, Zagreb's Christmas extravaganza Advent laps on enough yuletide joy to cheer up any Scrooge. Every year, the best Zagreb attractions are transformed into illuminated winter wonderlands, decked in acres of fairy-lights and huge Christmas trees; ice-rinks, nativity scenes: if it's Christmas-themed, you'll find it here. As the award-winning festival grows ever popular, Advent has undergone a dizzying expansion and the sheer range of locations and activities on offer is frankly mind-boggling. Navigate the festivities with this guide and carve out your perfect Advent experience. RECOMMENDED: Christmas in Zagreb.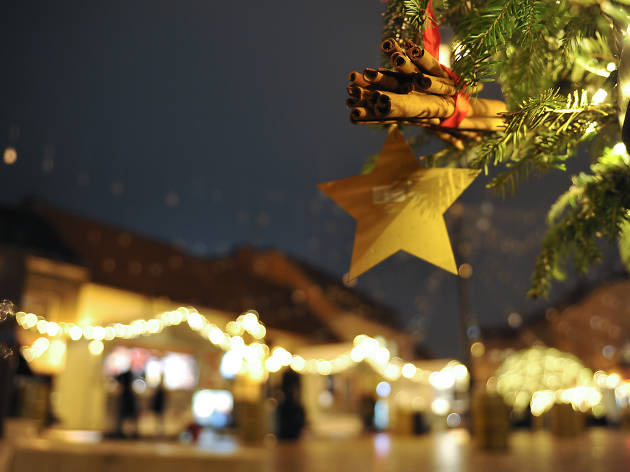 Zagreb lights up for Advent
Of all the exciting changes that have taken place in Zagreb over the last few years, few have had quite so much impact as Advent. Deftly transformed from a corny Christmas market into a cavalcade of yuletide cool, the new-look Advent season has been a huge hit with locals – and looks set to become a key tourist draw too. Zagreb has for years hosted a traditional pre-Christmas offering of souvenir stalls, mulled wine and sausage stands on the main pedestrian strip. The addition of rakija bars, speciality street food, outdoor music stages and a constellation of twinkly lights has taken it into another dimension. Advent activity no longer takes place just around the main square, but has spread to a scattering of nearby piazzas and parks, all in easy walking distance of each other; and the whole thing runs from the last week in November until the first few days of the New Year. If you're looking for a month-long winter street party, then Zagreb is the place to find it. This updated Advent is also getting better and better as a shopping opportunity, with the vast majority of stalls delicious Croatian deli products including jams, liqueurs, honeys and olive oils. Many souvenir sellers are offering their own hand-made wares; from stuffed toys to kooky ceramics and hand-painted greetings cards. Zagreb's winter makeover is not something that happened overnight. The reinvention of the pre-Christmas template has come gradually, thanks to a sequence of individual, sometimes entirely u
Where to eat, drink and sleep in Zagreb