Great things to do in Rabac: a seven day itinerary
Take a walk on Istria's wild-side and discover Rabac, a quaint town sited on an impressive sea cove, fast-emerging as the region's destination of the moment
As you travel down spectacular hairpin bends towards Rabac Bay, the small town comes into view like something straight off the French Riviera. The steep hillside is crowded with brightly-painted houses and, at the bottom, is the holiday village of Rabac.
Nearby, the new Valamar Girandella Resort allows you to get the best out of your stay in Rabac, whether you're swimming in the clear blue Adriatic, sunbathing on its seductive shore or drinking up the sunset with a cocktail.
Rabac is blessed with beaches, and they don't come much better than Girandella, a gorgeous patch of Kvarner bay. Adjacent to Valamar's Tourist Village, this pebbly-peninsula is a great place to sunbathe – or savor the cooling sea-breeze from beneath the pine trees.
There's plenty of summer fun to be found on Girandella. Its location provides the ideal conditions for windsurfing and diving, while waterskiing and banana boats are also popular. Other beaches are just a stroll from Girandella. The blue flag beach Lanterna is only 50 meters from Casa Valamar Sanfior. St Andrea, a pristine white-pebbled beach close to the centre of Rabac, is a popular choice for tourists and locals alike.
Rabac's pristine beaches are hardly a secret and you can expect a surge of tourists in high-season. If you find it all a bit suffocating, you might consider booking your break on either side of the summer crush. The weather is significantly cooler in spring, but begins to broil to beach-ready temperatures towards the beginning of May. Post-season, you could be bobbing in the Adriatic Sea until mid-October; hardier adventurers might even brave a dip in winter - sea temperatures remain mild throughout the year and seldom slip below 14ºC.
Away from the beach fun, you can ramble along nature trails, one leading to the Tears of St Lucia, a natural spring that is reputed to heal your eyes if you wash them with the water. Nearby, the splendid Labin makes a great day trip. The only major town on Istria's wild east coast, this attractive, tightly-clustered settlement is rich in Istrian heritage. You are also close to the ferry terminal at Brestova, for access to Cres and Lošinj, and their famed sandy beaches.
1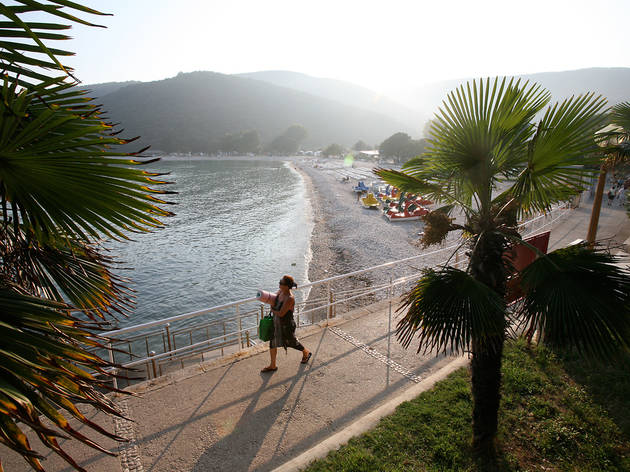 © Vanda Vucicevic/Time Out
Rabac is teeming with spectacular wildlife, and there's plenty of meandering trails to explore. The most well-trodden is Rabac to Laban, a laid-back hike through a lowland pine forest. From Laban, hiking options include a western trail to Skitaca vantage point and Crna Punta lighthouse. The peaks of Goli, Oštri and Brdo are well worth the effort, and afterwards, you can plonk down to enjoy a pink-hazed sky, and the sun descending behind the mountains.
2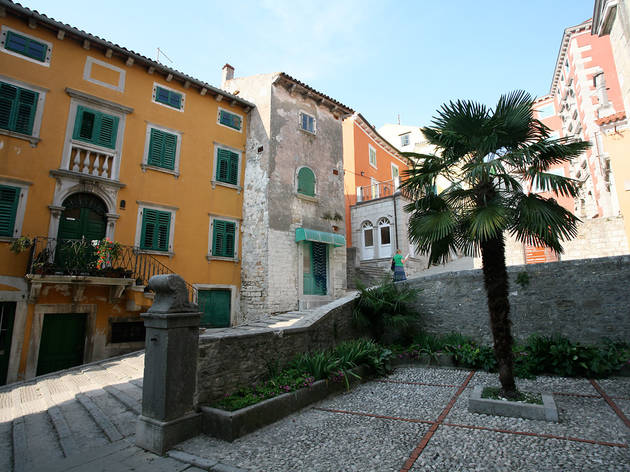 © Vanda Vucicevic/Time Out
As you ascend the steep, cobbled hill up to the old town you pass by the beautiful villas built to house the white-collar workers. Passing through the first city gate you enter the main square – still named Titov trg – with its brightly painted buildings and Venetian loggia. This is the town's social hub dominated by the landmark Velo café, restaurant and nightspot. The terrace crowds out in summer.
Labin has a vibrant arts scene and the majority of talent is home grown, artists preferring to stay here. As you continue uphill, through the second gate, and explore the old town you pass galleries, studios and workshops. Municipal Gradska Galerija Labin provides an agenda of contemporary exhibitions, opposite the Labin Museum. These and other public spaces are commandeered for the annual Labin Art Republic series of arts events in July and August. Initiated in 2003, it stages live shows, exhibitions, and ad hoc street entertainment.
Back to the old town, Šetalište San Marco is a terrace on the old city walls providing an unbroken vista out over the Kvarner Bay. Locals claim that the shallow depth of the sea here, only 80 metres, encourages growth of a specific plankton, and thus outstanding seafood. If you carry on walking to the top of the town, the whole of eastern Istria is laid out before you.
3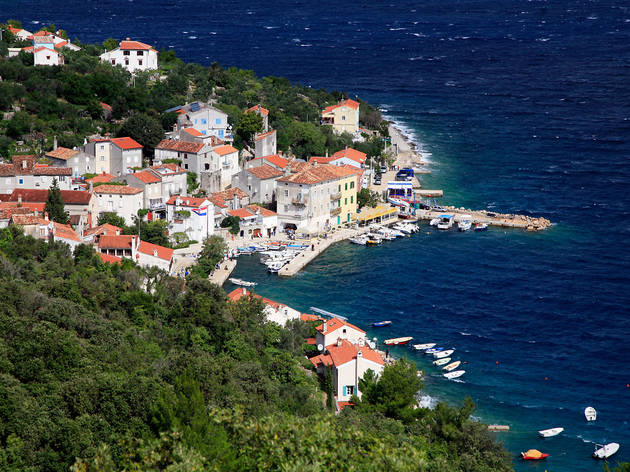 © Dave Jepson/Time Out
One of the largest but least developed of Croatia's islands, the relatively untouched gem of Cres contains 400sq km of rugged wilderness, an estimated 80 breeding pairs of the rare griffon vultures and only 3,000 full-time human residents. There are a couple of resort settlements, but not much else in the way of luxury vacations. For more sophistication, take a room in ancient Cres town; for wilderness, get a campsite in the hills. Either way, you can expect a simpler and quieter time than many of Kvarner's other resorts.
Cres is long enough to have two distinct landscapes, verdant in the north, known as Tramuntana, barren to the south. The north contains the two settlements of Beli – home to the Caput Insulae Eco Centre, which works to protect rare resident birds – and the commercial centre of Cres town. There, fishing boats bob in the café-lined harbour, behind which serpentine, car-free streets weave between attractively austere and fading pastel buildings.
4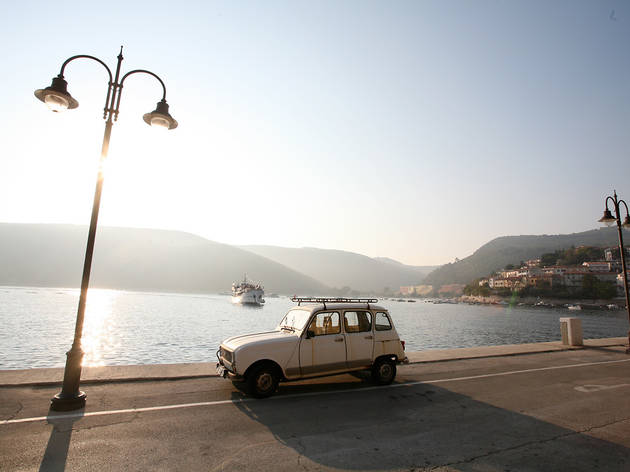 © Vanda Vucicevic/Time Out
Get the most out of Rabac
If nearby Labin is strong on culture, Rabac provides all the summer fun. For a summer-long programme of entertainment, Valamar Girandella provide a range of games and activities for all ages.
The Rabac Summer Carnival is a local celebration which proudly exhibits the eccentricities of Istrian life. Taking place in June, this annual summer carnival is a fun, bawdy and often hedonistic crawl from the costal path to Girandella Beach, where live bands and DJs play into the night. Men in frocks, sailor caps; here, anything goes.
The Rabac Festival is an annual dance music festival with DJs throwing around house, techno and disco over for one sun-kissed day in July with over 3000 party-loving attendees.
5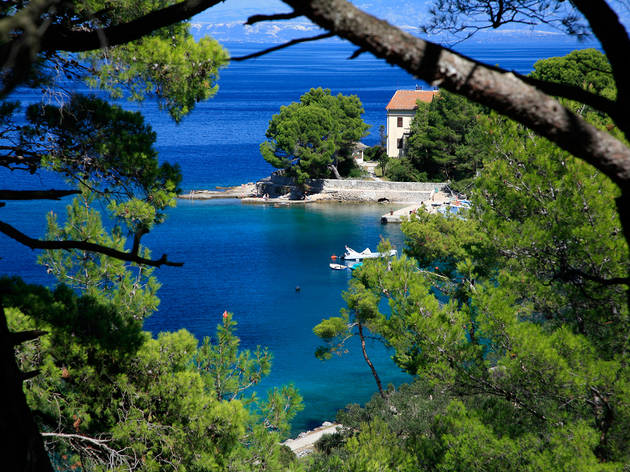 © Dave Jepson/Time Out
The rocky seabed around Lošinj means there's no sand to cloud the water, and you can see straight down for a long way. Thanks to this seabed, the currents and conservation, the water around the island is among the cleanest in the Adriatic, which is why this area is a magnet for dolphins – you may see the beautiful creatures chasing the ferry boat that brings you to this island. The clean water is also an attraction for spearfishers, who hold regular tournaments here, as well as ordinary vacationers, who enjoy a dip in clearer water. Back on shore, the attractions of Lošinj include beautiful nature as well as resort settlements full of good bars and restaurants.
Mali Lošinj, the largest island town in the Adriatic with a population of 7,000, is set around a long wide harbour, lined with Habsburg-era façades. Trg Republike Hrvatske is the big square. Pop into the Art Collections for modern Croatian and 17th- and 18th-century Italian works.
There are good beaches near Mali Lošinj, including the popular rocky and pebbly stretches in wooded Čikat, just on the other side of a hill from the harbour.
6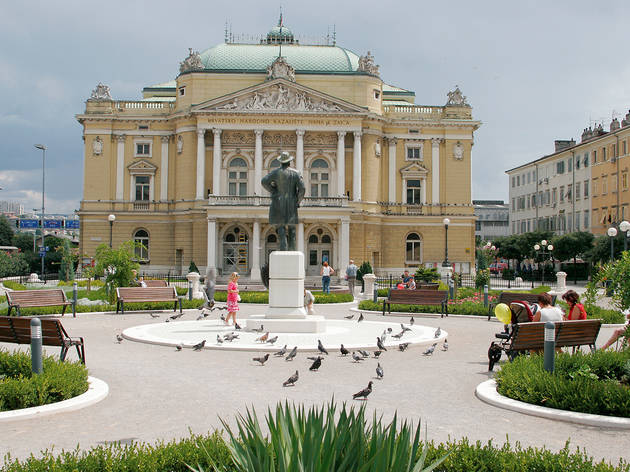 © Kvarner TB
Less than an hours drive from Rabac, is nice place for a day-trip, during which you can enjoy Rijeka's fascinating history, great restaurants and kicking year-round nightlife. This is not a tourist-oriented city, which is part of its charm: in Rijeka you will be dining, drinking and dancing with locals.
7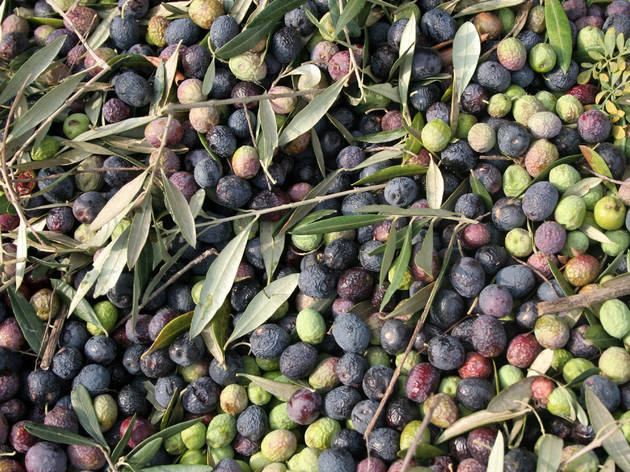 Rajko Radovanovic
Rabac is a great place to sample Istria's distinctive gastronomy. You'll find all the region's staples here - from fine wines to olive oils.
One of the best restaurants in Rabac is Nostromo, with a large, roofed terrace where you can enjoy your meal looking out over Maslinica beach in Rabac Bay. Understandably, the menu majors on fish and seafood specialities – although not exclusively – and there's a reasonable range of local wines.
Valamar Girandella Resort deliver traditional Mediterranean-Istrian cooking from several restaurants, with a superb choice of fresh, local dishes and Istrian fine wines.
Olive oil is a central pillar of Istrian cuisine, and the Belic family in Rabac produce award-winning stuff. Home-made, and sold by the bottle, there's a tasting room situated in the front room of their family home.
Where to stay in Rabac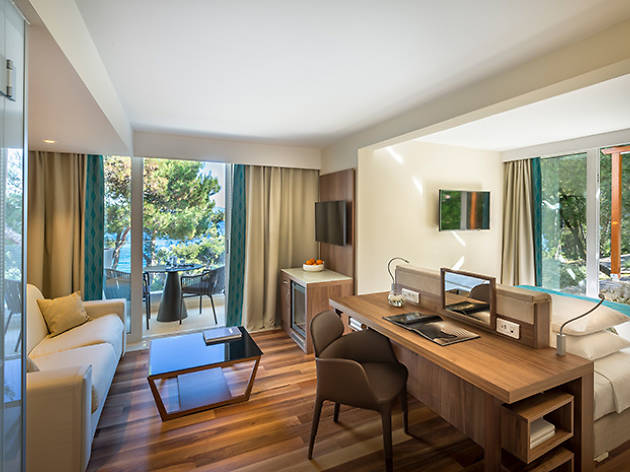 This new premium resort will appeal to anyone looking to quietly slink off and leave the world behind. Its location is pretty much unsurpassable: surrounded by a pine forest, it's away from all the traffic and just minutes from Girandella beach. It faces out on to the sea, and Kvarner's islands are clearly visible for guests with sea-view rooms. Three well-thought-out accommodation areas make up this capacious resort: family rooms, adults-only rooms, and premium villas. Family rooms are especially spacious, and the exhaustive facilities on offer (childcare, family beaches, all-day children's entertainment) make things extremely easy for parents. In the adults-only and family sections alike, décor is tasteful and sleek, with oak furnishings giving rooms a certain homely warmth, and the restaurant is kitted out in chirpy, bistro-style fittings. This is certainly a luxurious place, but there's nothing haughty about it. And if you really want to feel like a VIP, you can opt for a Girandella Premium Villa (they come in double or family sizes). The mother of all villas is the premium roof top suite - with two balconies, sweeping sea views, two impeccably designed bathrooms and a living area, it's tricky to see how it could actually be any more comfortable. If you can bring yourself to leave it, there's an infinity pool and fine-dining restaurant, and breakfast can be enjoyed at the shore-side beach bar.