How to get to Zagreb: Via planes, trains, and automobiles
We've got you covered on all things transport to and within Croatia's capital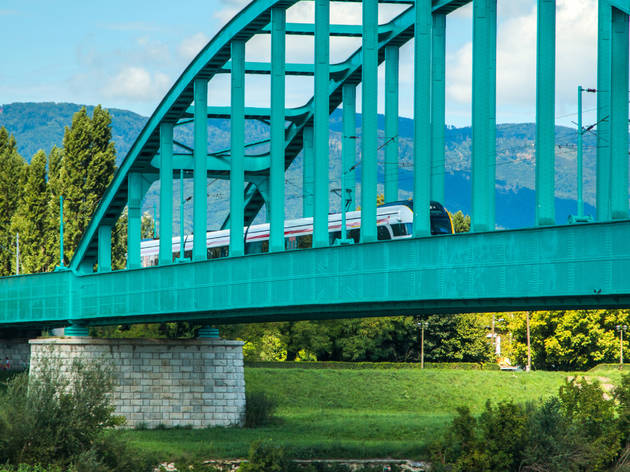 Planning a medical tourism trip to Zagreb soon? We've got you covered on all things transport to and within Croatia's capital.
Flying to Zagreb
Zagreb is well connected year-round to other major cities in Europe, and the rest of the world. Here's the logistics lowdown.
Zagreb International Airport, also known as Franjo Tuđman Airport Zagreb, is Croatia's largest and busiest. Around 3.5 million passengers travelled through the airport in 2019. Its total redesign, including a new passenger terminal, was inaugurated in early 2017.
The airport is the main base for Croatia's flag carrier, Croatia Airlines, and the Croatian Air Force. It was built for larger capacities, which allows it to provide visitors with a carefree, pleasant flying experience and airport stay.
A number of major international airlines operate in Zagreb, including British Airways, Lufthansa, and Qatar Airways. Daily direct flights connect Zagreb with many other major cities in Europe.
Munich, Amsterdam, Milano, Paris, Frankfurt, London, Prague, Zurich... All of these - and more - are just a stone's throw away (read: less than two hours by air!) from Zagreb. As a central European metropolis, the city is just two to three hours away from every corner of Europe. Due to its great connections with other European hubs, Zagreb is easily accessible via one-stop or two-stop flights from anywhere in the world.
Taxis regularly await passengers in front of the airport, but, for an often less-pricey alternative, travellers can order an Uber or Bolt. Shuttle buses, by far the least expensive option, conveniently depart from the airport every 30 minutes. A one-way shuttle ticket is 30kn and takes travellers between the airport and the Zagreb Bus Station.
As an added bonus, the Zagreb Airport was among the first in Europe to pass a major 2020 milestone. It was recently accredited as being a safe airport to travel through in the wake of COVID-19. Airports Council International officially identified the airport as having excellent health security measures in place.
Reaching Zagreb by car
Visitors can also reach Zagreb by car, in comfort. If you're driving in, enjoy not only the surrounding sights, but the ride itself.
In the last ten years, Croatia has renovated and built a large number of new motorways, which makes travelling by car to Zagreb safe and pleasant and leaving Zagreb for a day trip quick and easy. In fact, the roads surrounding the city are ideal for cycling and getting to know the Zagreb's lovely, leafy environs. At every turn awaits a hidden, authentic restaurant or an idyllic forest path to hike through.
As an added bonus, you don't have to worry about vignettes in Croatia. Instead, toll booths are situated at convenient points on the highways. Fees can be paid in cash (kuna and euro!), card, or via prepaid Electronic Toll Collection (ETC).
Croatia's motorways smoothly connect to major European roadways, and plenty European capitals are under 10 hours from Zagreb by car. If you don't feel like driving, the new motorways ensure a smooth bus drive too - and Zagreb is well connected with major European cities.
Some of the closest are Ljubljana (1.5h), Budapest (3.5h), Venice (4h), and Vienna (4h). Also at arm's reach are Munich (6h), Milano (7h), Rome (9h) - and many, many more.
Reaching Zagreb by train
Zagreb is internationally connected to the following countries via railway:
Austria
Germany
Hungary
Slovenia
Switzerland
To book a train ticket, check directly with Croatian Railways at their official website here.
Once you've arrived in the beautiful city
Local transportation in Zagreb is all about smooth-sailing, too.
There are a handful of well-known taxi companies in the city, and Uber and Bolt operate as well.
All 17 districts in the city of Zagreb can be reached by public transportation; via the city's super-efficient tram and bus systems.
We have to warn you, though...
...Temptation waits at every turn in Zagreb! From lively restaurants and bakeries exuding sweet aromas of fresh-baked pastries, to amazing architectural sights, you'll be enticed to get off at each stop!