Rovinj weekend guide
Things to do, see and eat in Croatia's quaintest coastal town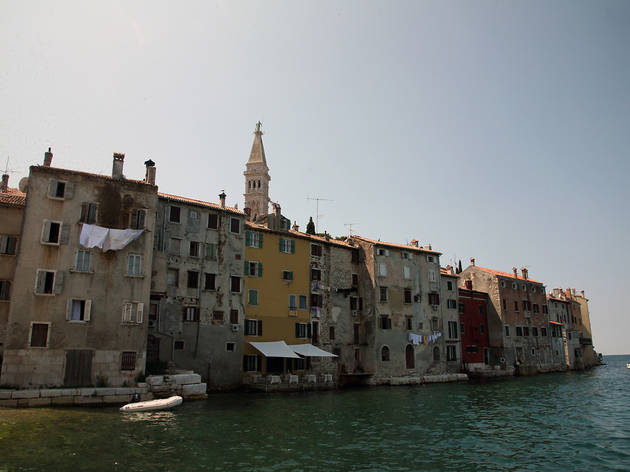 Although a booming tourist trade means a trip to Croatia no longer counts as an 'alternative' European break, the crowds in the country's visitor hotspots are still just about manageable. Along with the sense of exploring somewhere relatively unspoilt, part of the nation's appeal lies in the fact that it rarely looks like you expect it to, and nowhere is this truer than in the westerly region of Istria. For centuries part of the Austrian Empire, between 1919-1947 this verdant peninsula belonged exclusively to Italy, whose influence remains very much apparent to the eyes and palate (less so the ears – despite the proximity to the Italian border, the Croatian tongue dominates).
Though not the easiest to get to, Rovinj – pronounced 'Roh-veen-ya' – is the pick of Istria's coastal outposts. Not only does it offer some of the region's best scenery, but the car-free old town is as quaintly archaic as the narrow streets of Venice (itself less than 70 miles across the Adriatic), while the lush forests inland provide top class produce to some truly fantastic restaurants.
RECOMMENDED: more great travel destinations in Croatia.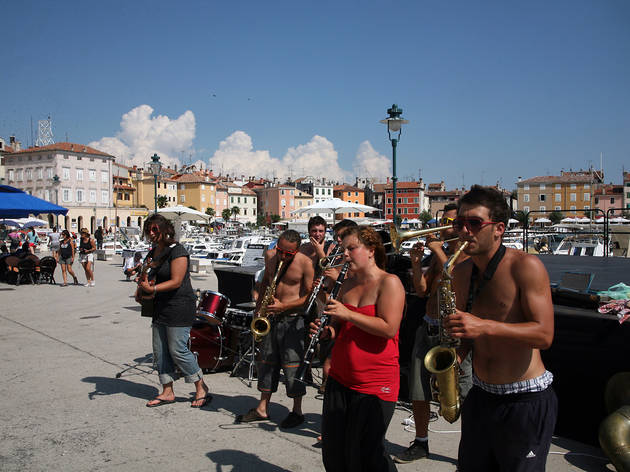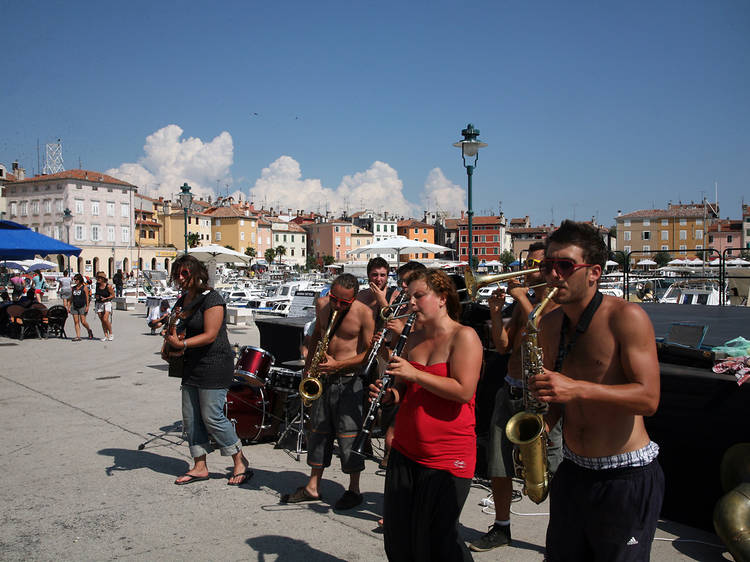 © Vanda Vucicevic/Time Out
The mountainous national park south of the harbour is a great place to take pictures of the old town and, given its size and terrain, the best way to explore is by mountain bike. Rental stands are plentiful in the harbour and their rates extremely reasonable, while many hotels also have their own private stash. Allow 90 minutes to make your way along the coast (the sign-posted path will eventually lead you onto residential streets, at which point it's better to double back on yourself), or all afternoon if you fancy taking on the more challenging, vertiginous inland paths or make a detour and drop in on a local vineyard. For cooling off, there are numerous pocket-sized rocky beaches dotted along the path where weary cyclists can pitch up, shed the necessary garmets and dip their toes in the Adriatic – just be warned that members of the local nudist community may turn up with the same idea.
The old town itself has two must-sees. Any amount of aimless wondering will eventually lead you to the first: the 18th century Saint Euphemia Cathedral, a baroque church perched atop a hill in the town's north-west corner. For those with energy to spare, a journey up the 60 metre-high Venetian-style bell tower is worth the 15 kuna asking price, with stunning views to be had from the top.
The second is a lively food market near the harbour, where stalls heave with local fruit, veg and other consumables. Chances are you didn't come to Croatia for to gawp at oranges and apples, though, so head directly (but, in the interest of striking a deal, casually) toward the truffle traders. The majority of their produce comes from the forests of Motovun just 20 miles away, and forms the basis of oils, tapenades, chutnies, honey and various other intensely pungent products. Despite being sourced from just down the road, their wares aren't cheap – you'll need to haggle hard to score a jar of white truffles for less than 200 kuna.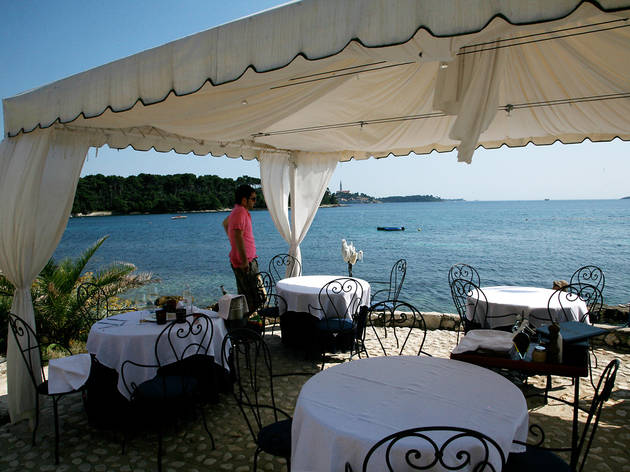 © Vanda Vucicevic/Time Out
Eating and drinking in Rovinj
If there's a restaurant in town whose menu features neither seafood nor truffles, chances are its days are numbered. Along with wine and olive oil, these are the central pillars of Istrian cuisine and are usually incorporated into Italian-style pastas and rice dishes.
Given the abundance of produce that's hauled ashore every morning, fish is generally excellent wherever you go, but for something a little special, take a taxi north and along the coast to Blu. The remote location means it's a bit quiet in the cooler months, but come summer, this is where you'll find locals and clued-up visitors sampling simple but extremely accomplished Istrian classics, like prawn and black truffle risotto and olive-crusted bream. The restaurant is perched on a rocky beach, so pack your swimmers if you fancy joining the regulars in a pre- or post-lunch dip.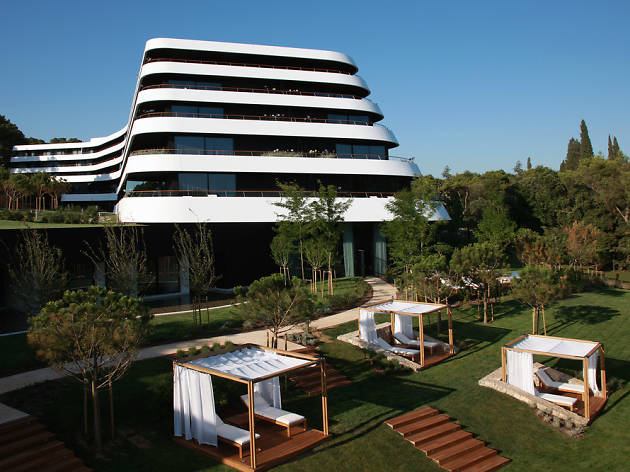 Hotel Lone
Though hotels in Rovinj tend toward modesty and tradition, the gleaming white Hotel Lone isn't doing too badly out of being the one big exception. Declaring itself Croatia's first design-led hotel, Lone (named after the adjacent bay) is a showcase of Croatian creativity, with everything from furniture to light fittings sourced from the nation's most respected creatives. In-house fine-dining restaurant L is also fantastic, with an on-site sommelier available to pair local malvazijas and terans to your meal.