Where to go in Croatia
Choosing where to go in Croatia? Whether you're after festivals, food or romance, find your perfect destination with our expert guide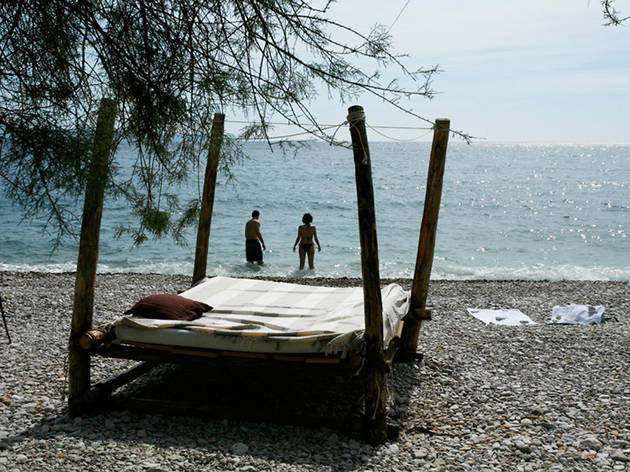 Choosing where to go in Croatia can be tricky, given its endless list of attractions. But draw up a quick list of your priorities and you'll soon be able to pick your destination: if you want to see the country's famous islands for yourself, you can head to the Kornati national park to hop your way around an archipelago; if you're a determined hedonist, you should head straight to The Garden in Tisno; or if you're after a quieter time, you can plot your holiday around excellent birdwatching spot Kopacki Rit. Here's where you should go in Croatia, whether you're a club-bunny, a food-lover - or someone that thinks they've seen it all.
RECOMMENDED: more great things to do in Croatia.
Food lovers
1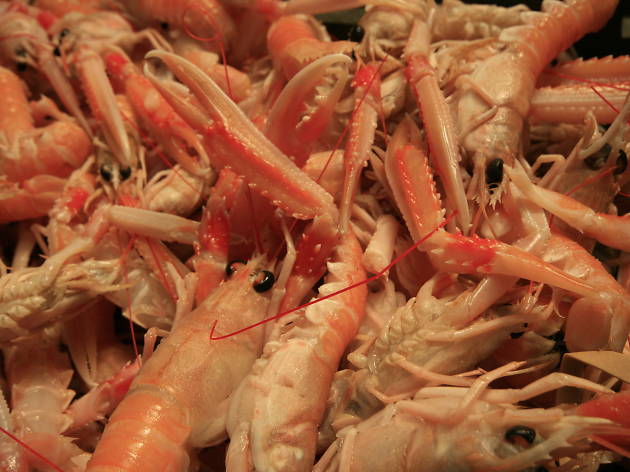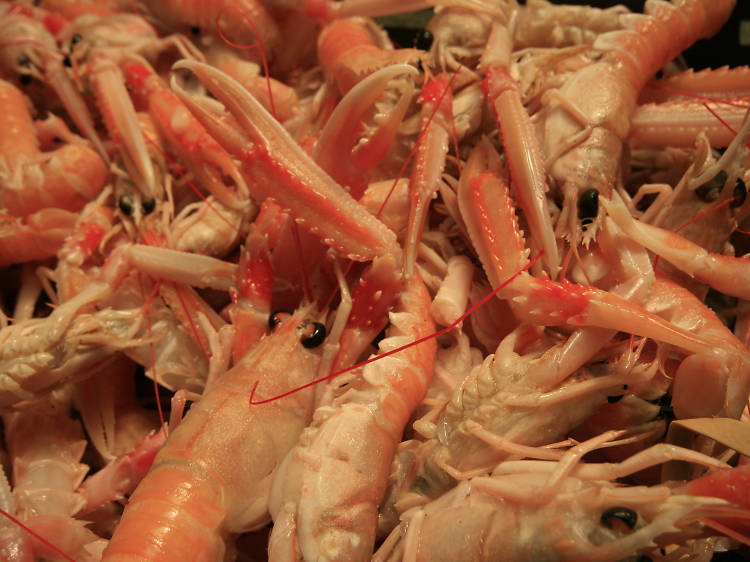 © Matt Field
Open evenings only, from 5pm,
this outstanding establishment
in Banjole, south of Pula, is considered the finest fish restaurant in Istria. It's owned by fisherman David Škoko, whose father Danilo is also considered an expert with the net. Whatever they and their friends catch that morning you'll find on the menu that evening. David's mother helps out in the kitchen, and between them the family produce exquisite seafood drizzled with the finest olive oil.
On the island of Vis is this much-loved hangout, a quiet spot that is sought out by foodies every time they come within striking distance of the island. Sit out in the gorgeous garden and you'll be treated to superb grilled seafood and meats, plus wonderful risottos.
Scampi found in the Kvarner Bay are considered to be the
best in Croatia
. In Istria as well as Kvarner you'll find them boiled, grilled, prepared in sauce, marinated, breaded, wrapped in Istrian ham, spit-roasted and even raw, embellished by a few drops of first-class Istrian olive oil.
Croatian oysters have a more intense taste than their Atlantic counterpart. The most renowned varieties come from Ston on Pelješac, Dalmatia, and the Limski kanal in Istria: unmissable.
Istria is all about truffles: look out for restaurants with the 'tartufo vero' sign, which means they've met Istria's high standards for handling and serving the delicacy. In Livade, weekends in October see the judging of the best truffle, cookery classes and truffle auctions: it is also home to Istria's most famous chain truffle restaurant, Zigante.
Grab a copy of the Olive Oil Routes of Istria map, and jump in your car – the map will lead you to tiny villages and hamlets, many set in spectacular landscapes, where you'll taste some of the world's best olive oil. If you just want to buy a bottle, feel free to turn up but if you'd like to sample a few first, it's best to phone ahead. Find more information here.
Slavonian fish soup is a mix of freshwater fish, onion, garlic, hot peppers, tomato paste and red paprika. To try it at its very best, head to eastern Slavonia, and Danube Csarda on the sandy-beached fisherman's paradise of Zeleni Otok in the river Danube near Batina, which does a stupendous fiš.
Sun Worshipers
1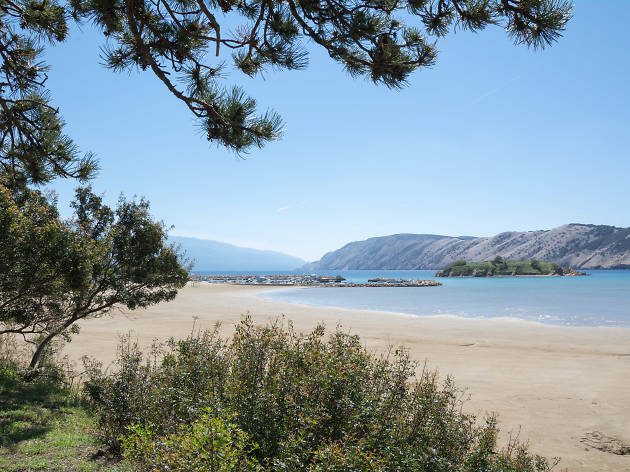 Located just near the town of Lumbarda on the Island of Korčula, this is a long stretch of golden beach set in a looping bay, with a small café nearby for drinks and nibbles. There's also a nudist beach (although beware, it's a rocky one) just a short way further up the coast.
Rajska Plaža means 'Paradise Beach' and this 2,000 metre stretch of Adriatic coastline lives up to its name. You'll find it on the island of Rab at the village of Lopar, fringed with pine trees and idyllic views with a couple of bars on hand for slaking your post-tanning thirst. The water is shallow and the beach has a Blue Flag for the cleanliness of its water.
Out in Kvarner Bay, off the north-east coast of the country, you'll find the small but pretty island of Susak, whose entire coastline is made up of wonderful sandy beaches. Because it's a fair way off the beaten track, you'll find accommodation is relatively basic – but that also means there's tons of room on the sand for everyone. Just wander round the 11 kilometres of beach until you find your perfect private spot..
Island hoppers
1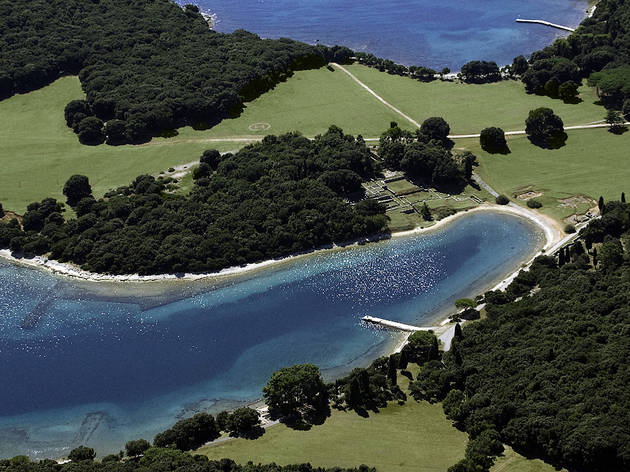 © Brijuni TB
A rarity among tourist attractions, the Brijuni islands are ideal for kids and adults alike. Grown-ups can enjoy the 5,000 years of history and bizarre aspect of Brijuni being Tito's retreat, an island getaway where he feted many a post-war celebrity and non-aligned world leader. Kids will enjoy the tourist train, the exotic animals and the dinosaur footprints. It's all an easy hop over from Pula via Fažana.
Kornati is simply unique. An archipelago of 140 islands and islets in an area only 35km wide and 14km long, it has an other-worldly quality like no other place in Croatia. There are restaurants here only accessible by boat, for example and with no ferry or public transport, getting around is far from straightforward. There are dozens of safe bays to drop anchor within a stretch of water naturally protected from the open sea, or you can arrange to go on on one of many tours from the nearby town of Murter.
Active types
1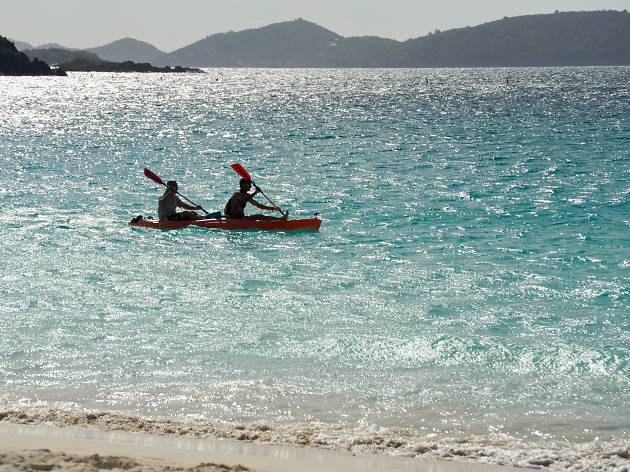 River rafting is a great way to experience the wild landscapes of Croatia's unspoilt interior. The Cetina river is within easy reach of Split, the Korana is accessed from the Plitvice Lakes and Krka, allowing for great, safe rafting for all ages.
The Parenzana in Istria follows the route of the railway that once connected Poreč and Trieste. It runs for 61km over bridges and through old stone tunnels, linking Motovun, Oprtalj and Grožnjan, all worthwhile stops in the Istrian Interior. In the north, you can reach as far as the Slovene border, up to Buje and Savudrija. Nearly all the trail is tarmac. Today known as the 'Route of Health & Friendship', it can be biked – or, indeed, hiked – by families, with easy stop-off points en route. Find more details here.
Thanks to the winds that blow around Croatia, two particular spots down the coast lend themselves to the windsurfing: the southern tip of Istria around Premantura; and Viganj on the Pelješac peninsula. In Istria, a cluster of ten windsurfing centres within 20km of each other around Premantura offer activity breaks. For beginners, the Bjeca bay has shallow water and a sandy bottom. Meanwhile Viganj is a serious windsurfing scene, within easy reach by boat from Korcula.
In Istria, Adistra Kayak Tours offer day trips around Red Island off Rovinj, plus week-long tours of some of Istria's most celebrated scenery, including Brijuni and the Limski kanal. In Dubrovnik, you should try Adriatic Kayak Tours.
Sljeme, the highest peak of Medvednica Nature Park near Zagreb, provides training slopes for amateurs, night skiing, sledging and snowboarding for enthusiasts of all ages and abilities. There is snow cover on Medvednica for around 100 days a year and the slopes are given a coating of artificial snow when necessary, prolonging the season to four months.
Highbrows
1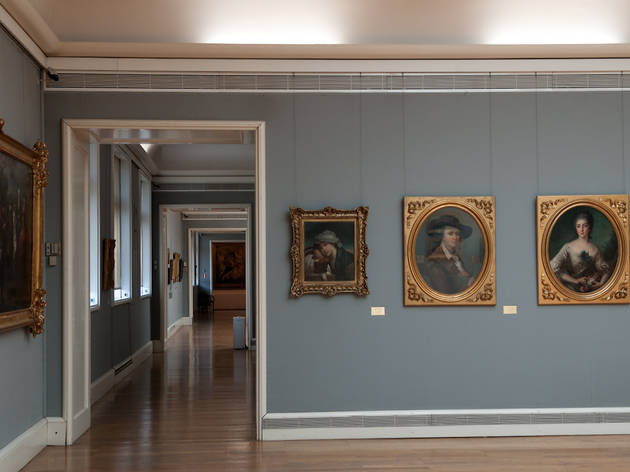 © Fumie Suzuki/Time Out
The Archaeological Museum
This gem on Zrinjevac in Zagreb houses nearly 80,000 artefacts over three floors – there are some 600 pieces in the permanent Egyptian Collection alone. The 4,000-year old ceramic vessel, the Vučedol Dove, found near Vukovar, holds particular significance and is the highlight of the collection for many Croatians.
Every summer Pula's 2,000-year-old amphiteatre, the sixth largest in the Roman Empire, is brought to life by a season-long series of open-air cultural events. Primarily there's the Pula Film Festival but also a number of big-name if generally mainstream concerts, some of which form the Histria Festival.
Located on Zagreb's Rooseveltov trg, this museum houses one of the most impressive art collections in the city. Under one roof, 42 rooms showcase 1,700 paintings, statues and archaeological finds, set up chronologically and thematically. Highlights include medieval icons, Roman items and paintings by Renoir, Degas and Rubens.
Contemporary culture vultures
Festival goers
1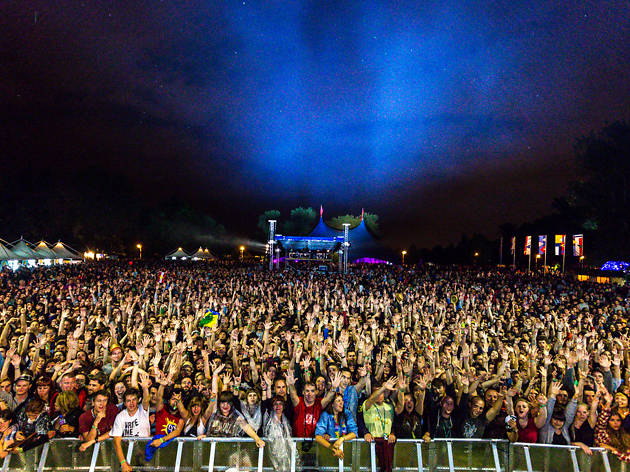 © Julien Duvall
Croatia's most heavyweight music event is Zagreb's INmusic fest, stagedr next to Lake Jarun. Up to 40 acts tend to make the line-up, spanning electronica to punk, and roots to rock: highlights include Franz Ferdinand, the Cranberries, PJ Harvey and Florence + the Machine.
Dubrovnik Summer Festival
For almost 50 days and nights, the streets, churches, squares, moonlit city walls and famous buildings of the Old Town of Dubrovnik host the biggest names in classical music, theatre, opera and dance. Shows bring Dubrovnik's historic jewels to life: some 70 venues are used – even Lokrum island, a taxi boat away – to accommodate nearly 2,000 performers from all over the world.
Known by locals as the fifth season after spring, summer, autumn and winter, Rijeka's own version of Mardi Gras is bigger than ever. Each year in January and February the town's streets are inundated with hundreds of locals in weird costumes – and 100,000 visitors from all over Croatia and Europe. Find more information here.
Carnivores
1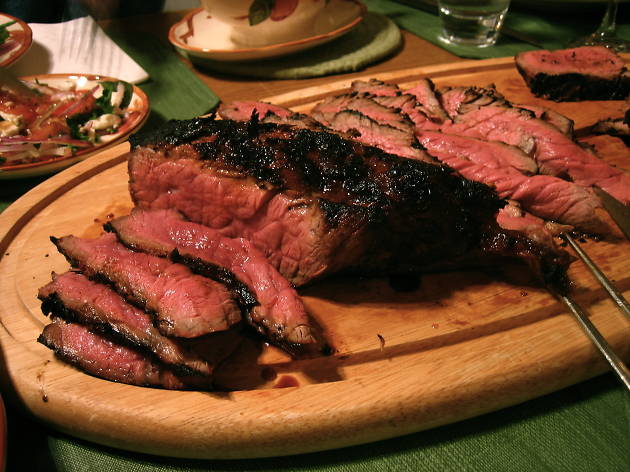 A Dalmatian speciality dish of long-stewed beef which is marinaded with rosemary, vinegar and lemon before being cooked with ham, cloves, nutmeg and lots of red wine. This is real celebration food – and when done well, it's spectacular.
Inhabited by more sheep than humans, the island of Pag produces lamb deeply flavoured with the aromatic herbs sheep consume, as is the trademark Pag cheese. Accompanied by local Sutica dry white wine and a digestif of travarica herb brandy, the Pag culinary experience is complete.
Slavonian kulen is made by hand from special cuts of top-quality pork sourced from mature pigs, and takes nine months to cure naturally. It's dry, spicy and when sliced has the same saturated colour and distinctive texture throughout – the only additives are salt, garlic and red paprika. At summer's kulen festivals, kulenijada, notably at Požega and Vinkovci, the previous year's batch reaches perfection.
Ispod peke (translation: 'under the bell') is a classic feature on all self-respecting Dalmatian menus. It's not a dish, it's a method of cooking involving slow-cooking under a dome-shaped lid. The distinctive succulent meat, delicious potatoes and all-round juicy flavours are unique, but no two peka produce the same result and it is the custom for diners to order it at least one day in advance. Try it at Konavoski Komin in Velji dol near Cavtat (020 479 607) and Konoba Roki's in Vis (021 714 004).
To try real Croatian prosciutto ham in its home setting, head to Konavle in Dalmatia and the traditional pršut-producing village of Duba, where the deserted karst hills and the dry winter Bura wind create the perfect conditions for production. The finest hams come from small family estates and cost between 100kn and 140kn a kilo. Only certain restaurants serve them, such as the recommended Konavoski Komin in Velji dol near Cavtat (020 479 607), where portions run to 100kn.
Ramblers and hikers
1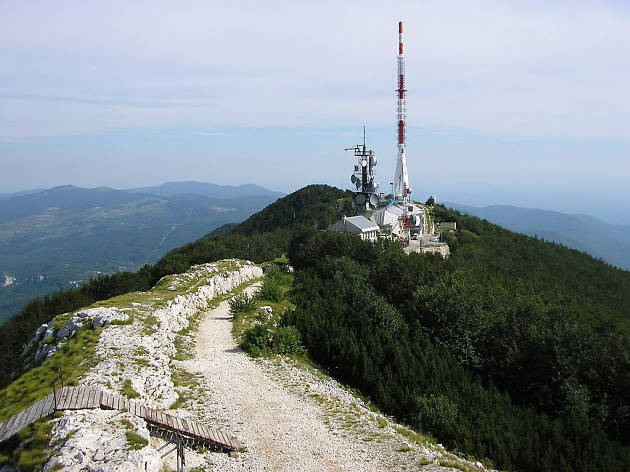 Učka, located between Istria and Kvarner, is an ideal hiking destination. The eastern slopes, facing the Kvarner Bay, are covered with dense forest and many trails reach the summit, Vojak, from all sides. Signposted routes run from sea level or just higher – from Lovran you can reach Vojak in just over four hours via the Lovranski canyon, the Medveja and the Mošženička canyon.
Pršut
If you're looking for complete peace free of traffic and (mainly) tourists, Mljet is for you. A verdant island an easy boat hop from Dubrovnik, Mljet is one-third national park and two-thirds practically untouched nature, a 37-km long idyll decked in pine forest with one solitary road running down it.
Walkers' haven Krka features the 800-metre-long waterfall of Skradinski buk, a 17-step series of cascades. But there's much more to see than that: Krka is awash with natural beauty.
A stunning mountain range with plenty of walking opportunities.
Tipplers
1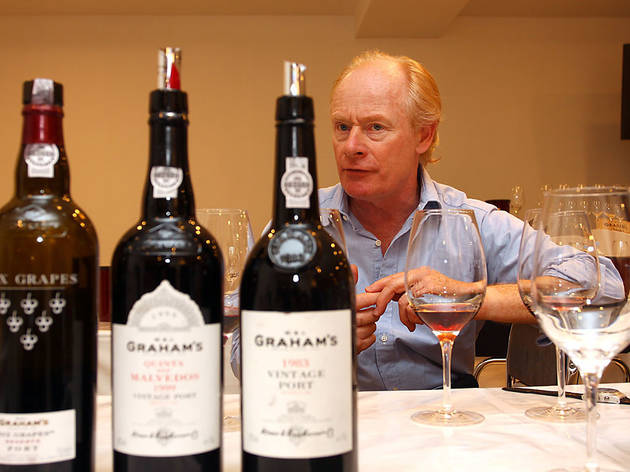 © Zagreb Wine Gourmet
Frano Miloš, just outside Ston on Pelješac, is one of the few Croatian winemakers to have gained an international reputation. Try his delicious 'Stagnum' range of wines over a laidback afternoon in his sunlit tasting room built into a rocky mountain side. Find more information here or on +385 98 196 5254


If you're in the mood for a powerful and intriguing Croatian liqueur, order yourself a nice glass or two of Pelinkovac after dinner. It's made from a blend of herbs, including 'pelin', or wormwood, a herb which gives it a punchy, slightly bitter flavour, not dissimilar to Jägermeister.
In need of a big night out with your mates? Nothing beats a bar crawl around the gutted Roman palace of Emperor Diocletian in the heart of Split. History, anthropology and architecture come into play as you scoot around the Diocletian's dark, unmapped passages, discovering wonderfully random bars as you go.
A clear grappa-like fruit brandy, rakija comes in a baffling range of styles and is sold from the shelf or, in the case of the home-made variety, under the counter, in restaurants across Croatia. Quality rakija is usually 40 per-cent proof, and its more rustic version can be anything up to 80 per cent. The most typical base ingredients are plums and grapes, although you'll come across grappas made from apples, peaches, pears, cherries and figs too.
Romantics
1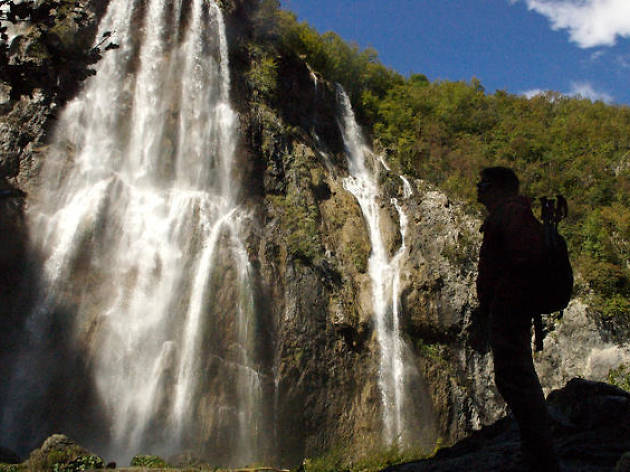 Take the apple of your eye to this natural wonder just off the main highway between Zagreb and Split, within easy distance of Zadar. It is home to more than 1,000 species of plants, 140 types of birds and 40 mammals: lynx, wild cats, deer and brown bears among them. Most of all, though, people flock here for the series of 16 continually changing, cascading, crystal-clear lakes. Boardwalks follow the contours of and criss-cross over the beautiful turquoise water. Stunning.
A wonderful place to spend a romantic evening, Blu in Rovinj, Istria, offers quality fish- and seafood-based fare, ranging from a simple seafood spaghetti through to scallops with truffles and polenta, or sea bass with caviar and saffron. Prices are lower than you'd imagine, considering the quality and view over the sea to Rovinj's Old Town.
Throughout the year at Motovun Ranch in Istria you can head out on romantic horserides in the countryside. You can do the same at Barba Tone in Barban, Istria where you and your loved one can enjoy a magical guided tour on horseback. The most intriguing option is to take a ride to the sea – once riders reach Blaz bay, and aided by their guides, they swim with their horses.
This romantic, feel-good eatery occupies a plum location on a quiet bay just outside the medieval walls of
Dubrovnik.
The views over the sea and the city walls are exquisite, and best enjoyed over a glass of prosecco and one of their delicious 'Island of Šipan Fisherman's Plates', which offers a crash course in local seafood. Find more information
here.
Cinephiles
1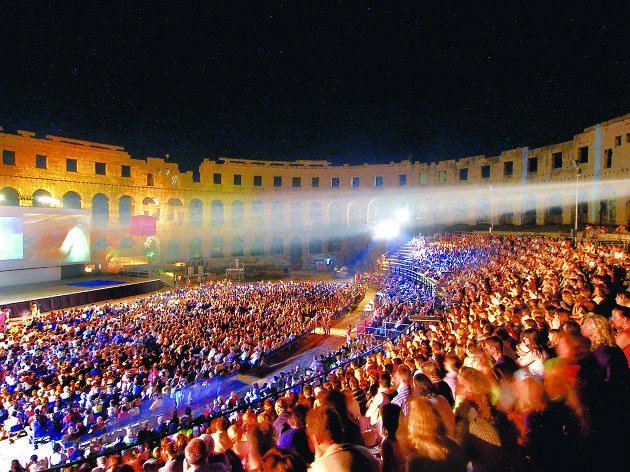 (c) Pula Film Festival
Once upon a time - 1953 to be precise - the Pula Film Festival was initiated by the then Yugoslav authorities as a way of showcasing the national movie industry. Sure enough, a decade later, celebrities would show up from the UK and the States to be wined and dined by famed Yugoslav leader Tito, giving Pula that touch of glamour it had always lacked. The Pula Film Festival still exists, in the wonderful summer setting of the city's Roman amphitheatre, although its star has somewhat faded since the shrinking of state funding.
Despite Motovun's laudable aim to promote independent film, the atmosphere and hilltop setting lend themselves to partying over film perusal, and the whole event is more Glastonbury than Sundance. Yes, 50 documentaries are shown, prizes (principally the Propeller of Motovun) given out and heavyweight figures, Ken Loach to name but one, make appearances – but try and procure English translations of many movies and you may be out of luck. Find more information here.
Twitchers
1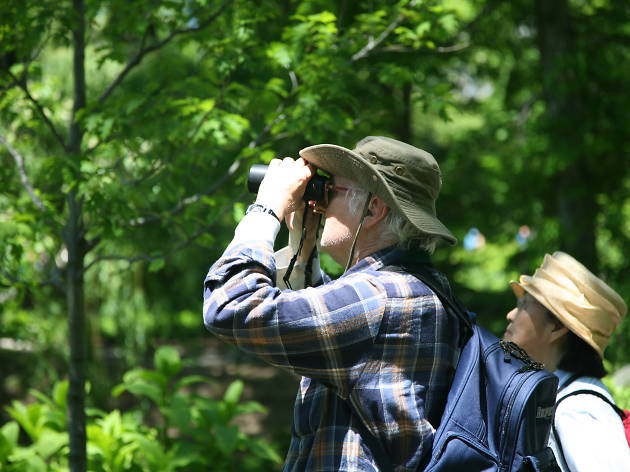 Near the confluence of the Drava and Danube rivers, Kopački rit nature reserve is one of the biggest areas of wetland in Europe. Visitors arriving by panoramic boat, horse or shank's pony can see nearly 300 varieties of nesting birds, including white-tailed eagles, black storks and green woodpeckers.
Falco Tours, based in Split, offer kayak and canoe trips where bird-watching is the focus. Val Tours in Biograd have put together a one-week package of bird-watching with a professional guide, airport transfers, meals and accommodation in a three-star hotel. Visits can be tailored for beginners and up. Kopački rit in northern Croatia is another popular destination for birdwatchers. Falco Tours (021 548 646); Val Tours (023 386 479).