The 12 best free things to do in Dublin
Here's how to explore the best of Dublin for free including public gardens, photo-worthy sites and live shows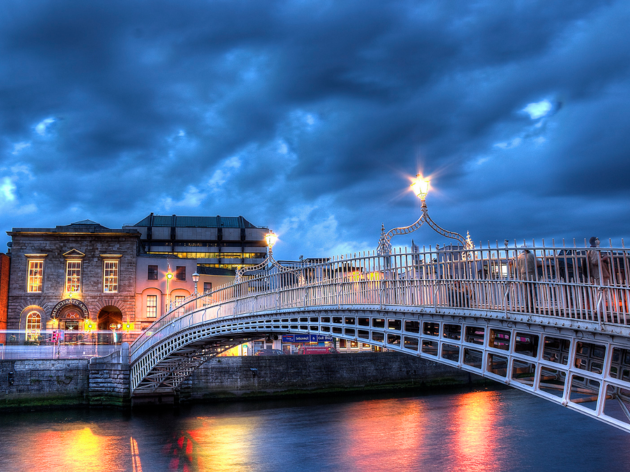 Ireland's capital is small but mighty, offering visitors a vibrant experience enjoyed best with a creamy pint of Guinness. (You'll be spoilt for choice, as Dublin has over 1,000 bars and pubs.) Fortunately, locals are welcoming, witty, and eager to share some craic. Don't confuse it for a hedonistic hangout, though. A UNESCO City of Literature and the former second city of the British Empire, cosmopolitan culture abounds. In addition to elegant Georgian architecture, the liberal metropolis is home to literary legends, innovative restaurants, and world-class museums. Though not exactly a budget destination, there are plenty of things to do in Dublin that won't cost a dime—from exploring medieval castles to sampling Celtic music. And thanks to subsidized national museums and plenty of historic green space, travelers at every price point can get a true taste of the city.
Best free things to do in Dublin
Today, St. Stephen's Green provides a peaceful refuge from Dublin's hustle and bustle. But this large Victorian park is also a symbol of Ireland's fight for independence. As you stroll through the grounds, observe the 1916 Easter Rising plaques, appreciate the Great Famine memorial, feel your way through the garden for the blind, feed the ducks, and learn about Irish leaders and artists. Other revolutionary hotspots include the Kilmainham Gaol prison at Croke Park and the GPO post office, which Irish rebels used as a base.
2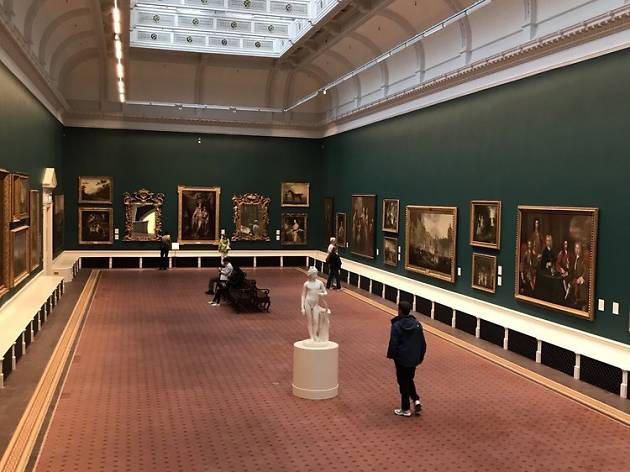 Photograph: Courtesy Yelp/Jason L.
Wander the national exhibits
Attractions, Historic buildings and sites
Situated on forty acres of central Dublin, Trinity College or "Trinners" is Ireland's oldest university. As you enter through the wrought iron gates, urban commotion fades as you step back in time. Celebrated alumni include Samuel Beckett, Bram Stoker, Oscar Wilde, and Mary Robinson, Ireland's first female President. You may have to pay to enter the Book of Kells and Long Room Library, but joining courtyard conversations, touring the campus art gallery, and drinking at the cricket field's Pavillon Bar are all free.
4
Cross the Ha'Penny Bridge
The River Liffey bisects Dublin into north and south, growing wider the further downtown it flows. The Ha'Penny Bridge has helped pedestrians cross since 1816, when it replaced the fee-funded ferry service. Its cast iron and arch ribs are just as magical at night as they are when the sun shines. Lucky for modern visitors, it doesn't cost a ha'penny to cross.
5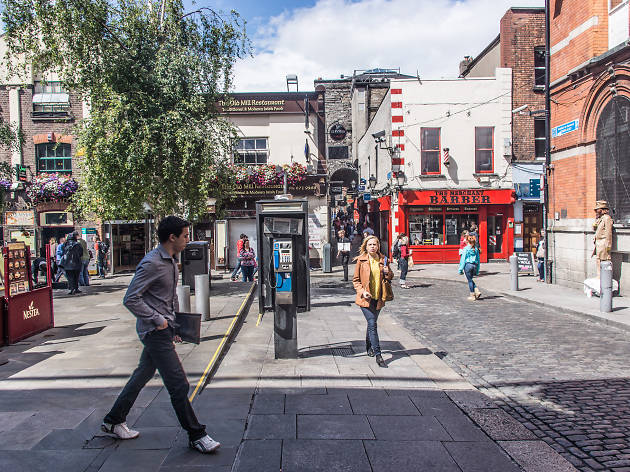 Photograph: Courtesy CC/Flickr/William Murphy
Take a self-guided street art tour
Artists from around the world have left their mark on Dublin, littering the streets with powerful sculptures and colorful murals. Temple Bar and the Italian Quarter are prime places to start a self-guided walking tour. Just be sure to wander the side streets and back alleys, too. It's where some of the best free art is hiding.
6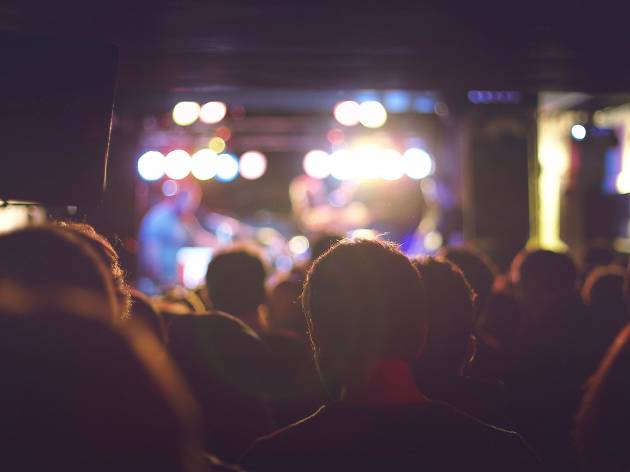 Photograph: Unsplash
Listen to live music at the pub
From Rory Gallagher and The Chieftains to Bono and Hozier, Ireland is a hotbed for musical talent. There's something special about your first live Dublin show, where the musicians mingle between sets. Crash a gig at O'Donoghue's on Merrion Row or Whelan's on Camden Street to hear some trad tunes for free. If they aren't your speed, head to Dublin Sessions to see what else is on. You can even get an impressive performance from the buskers on Grafton Street.
7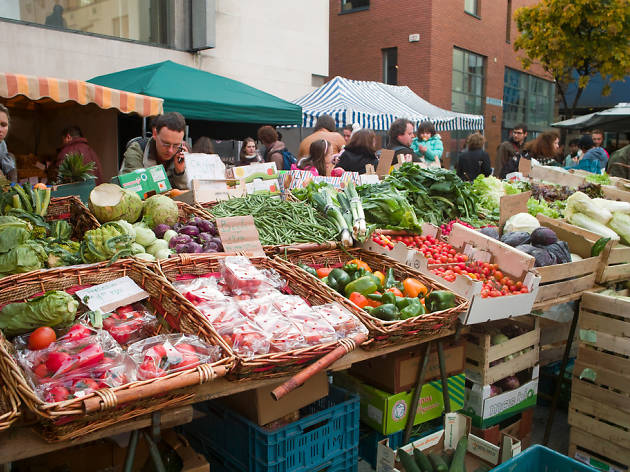 Photograph: Courtesy CC/Flickr/William Murphy
People watch at the Temple Bar Farmer's Market
The cobbled streets of Temple Bar are always flooded with people, and you shouldn't miss out on the chance to walk the streets at night. The weekly farmer's market is when the cultural quarter really buzzes, though. Every Saturday from 10 a.m. to 4:30 p.m., stalls of produce, cheese, baked goods, and (of course) oysters set up shop under Meetinghouse Square's permanent umbrellas. It's the perfect place to sit back and watch the real Dublin unfold.
8
Photograph: Courtesy Yelp/Raffaela G.
Browse the treasures at Chester Beatty Library
Once you've investigated Dublin Castle, amble over to the gardens where the Chester Beatty Library is located. Despite a diverse array of manuscripts, religious texts, artworks, and artifacts, this spot flies surprisingly under the radar. It's more museum than library, and frankly one of the best in Europe. Be sure to bliss out on the rooftop meditation garden during your visit.
9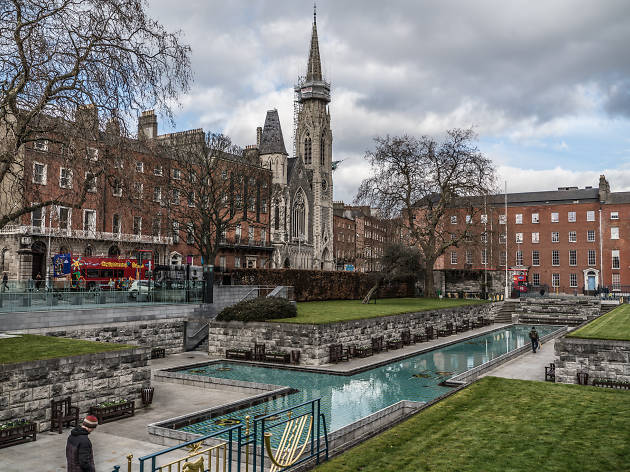 Photograph: Courtesy CC/Flickr/William Murphy
Pay your respects at the Garden of Remembrance
The National Botanical Gardens are one thing but for fresh blossoms and quiet reflection nearer to city center, head to the Garden of Remembrance at Parnell Square. Designed by Daithi Hanly, it's dedicated to all the people that lost their lives in the quest for Irish freedom. The "Children of Lir" sculpture signifies rebirth and the pool is decidedly non-denominational to welcome people of all backgrounds.
10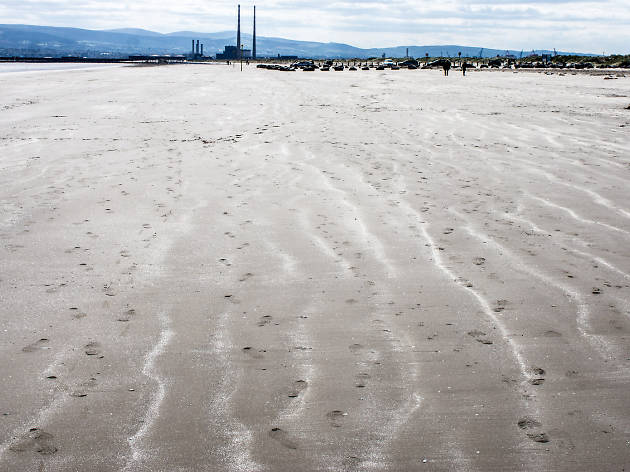 Photograph: Courtesy CC/Flickr/William Murphy
Stroll along Dollymount Strand
A far cry from a beach mecca, Dublin's coast does offer a range of seaside beauty. Embark on a three-mile trek along Dollymount Beach on North Bull Island and watch as kite surfers catch the breeze and migratory birds build their nest. The sea air and sand dunes provides a refreshing contrast from city life. Keep your eyes peeled for brave Dubliners out for a freeze – or, swim – in the bay.
11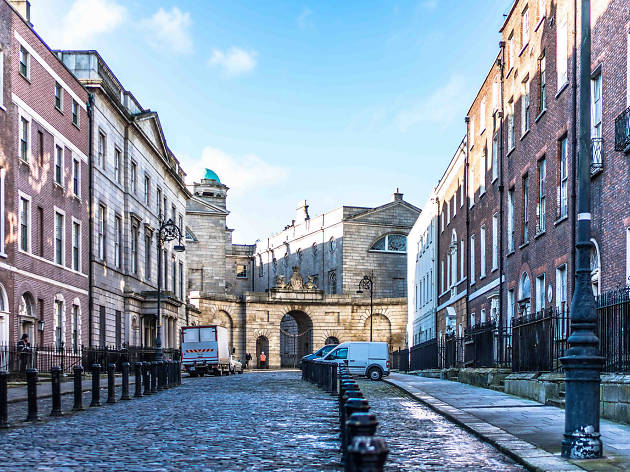 Photograph: Courtesy CC/Flickr/William Murphy
Dublin's iconic architecture is, in a word, Instagram-ready. Discover portrait-perfect Georgian doors that date back to the eighteenth century along Henrietta Street, Leeson Street, Merrion Square, and Fitzwilliam Square. The vibrant colors, elegant knockers, and lattice windows are so remarkable that they've made their way into a tourism campaign for the city.
Attractions, Parks and gardens
The Dublin Zoo has all sorts of animals, but the best ones are waiting outside of cages in the surrounding Phoenix Park. One of Europe's largest city parks, the expanse is filled with natural beauty, curious deer, and stately homes. If you head over on a Saturday, you could also score a complimentary tour at Aras an Uachtarain, the President's house.
More ways to save
We've picked our favourite of the hotels in the city which are on the cheaper end of the scale but are a step up from budget hostels. Check into one of these comfortable city hotels but remember to book well in advance for the best deals.