The reason that you are reading this is a five-year old Instagram photo. It's slightly pixelated and features Ashley Walters with the kind of mournful expression that suggests he's just eaten a bad prawn. But its significance comes from being a still of Hackney-set TV drama 'Top Boy' posted by rap megastar Drake. And that he captioned it 'Real bod man'.
People assumed that this was the Canadian MC's misguided attempt at pronouncing 'bad' in a London accent rather than a lusty appraisal of the ex-garage star's torso. And with it began years of frothy headlines speculating that Drake might be working behind the scenes to revive 'Top Boy's true-to-life portrayal of the crime-ridden lives of youngsters on Hackney's estates. Until, three years later, the announcement arrived: 'Top Boy' was back, renewed for a ten-episode series on Netflix, with Drake as executive producer.
But it wasn't entirely down to the 'Hotline Bling' star. 'I was hearing stories that Jay-Z loved "Top Boy" before the Drake thing,' says Walters – the So Solid Crew star-turned-actor – as he tucks into a pot of granola in a Shoreditch photo studio, chatting ahead of the drama's relaunch. 'It struck a chord with people all around the world.'
'Yeah, it was just amazing how wide a demographic the show had,' chips in one of the show's other leads, Kane Robinson, aka Kano, one of the brightest lights of UK grime. 'I'd be in the petrol station and people would come up to me at the pumps to talk to me about "Top Boy". These people didn't even know that I made music!'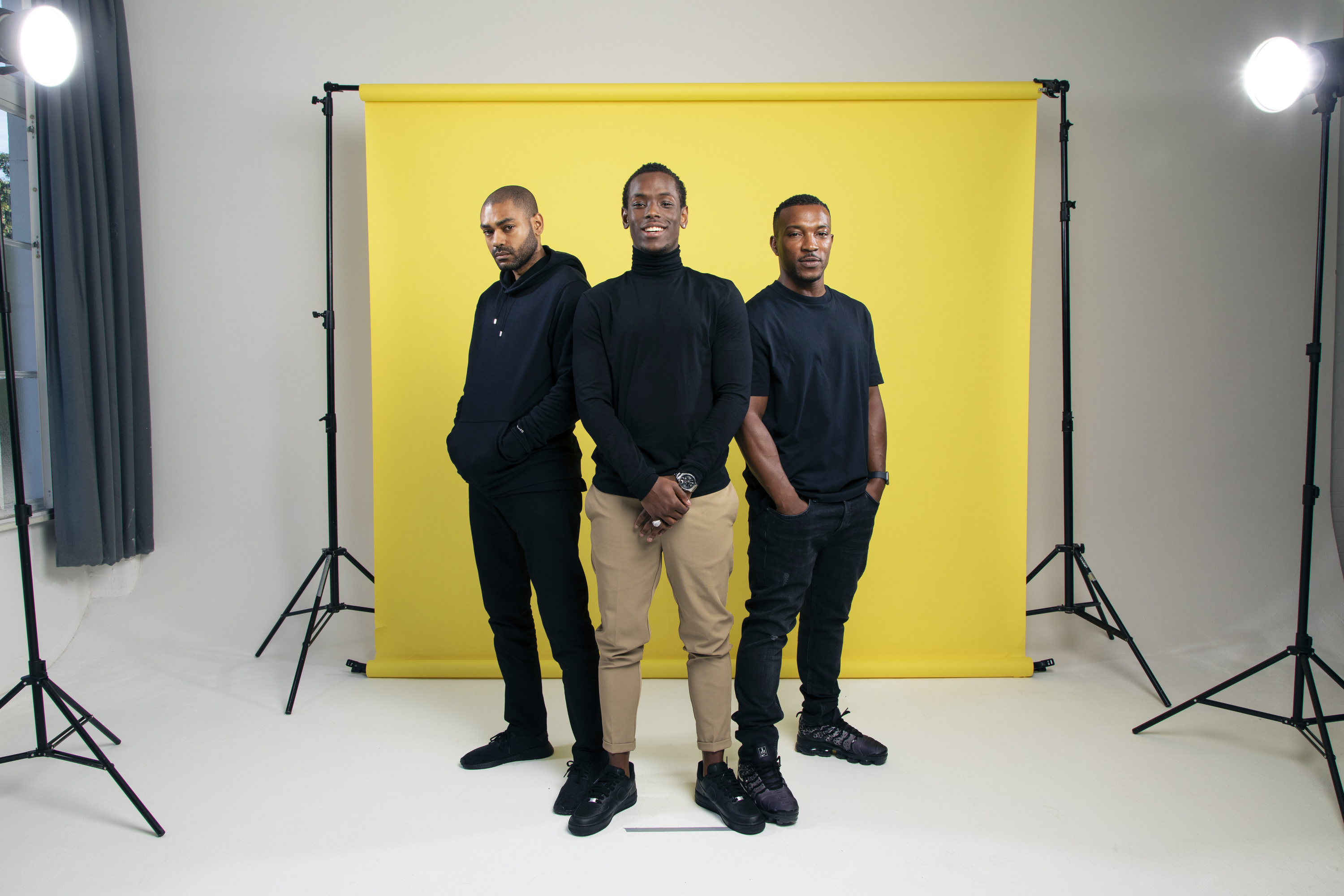 There's no doubt that the Channel 4 show had a vocal fanbase ('When I met Noel Gallagher, the first thing he asked was: "When's 'Top Boy' coming back?"' Kano has said before). And it's not hard to see why. For two series in 2011 and 2013, 'Top Boy' redefined London TV drama. Novelist and screenwriter Ronan Bennett was shocked at seeing a 12-year-old dealing drugs outside his local Hackney supermarket and decided to lay bare the workings of London's inner-city estates. He teamed up with locally respected fitness trainer Gerry Jackson to convince kids that they could trust him: that he 'wasn't a cop'. After a series of interviews that saw him talk to people from mid-level drug dealers up to 'very senior policemen', Bennett turned the results into characters and storylines. To make sure that the story felt truly authentic, he cast local kids from schools, youth clubs and boxing gyms in place of professional actors. Half of the show's cast had never acted before.
'The show helps people to come through,' says Walters. 'Some of the cast of the first series had never been in front of a camera before and now acting's their life.'
Set on the fictional Hackney estate of Summerhouse, the result was unlike anything previously seen on UK television. For the first time, a midweek terrestrial TV audience found themselves watching a compelling tale of life around the drug crime of London's estates. They were seeing kids hiding crack under their tongues to pass police searches, rival gangs killing competitors and enough London street slang to have them bookmarking Urban Dictionary, and they were seeing it all in a genuinely excellent piece of TV drama.
Rave reviews rolled in. Barely any journalist could mention the programme without calling it 'the British version of "The Wire"'. What was only ever intended to be a one-off got recommissioned for a second series, much to the relief of its cast ('It was such a first in terms of how real it was that when we were filming we were like, "This isn't going to make it on to the screen,"' says Walters). It kickstarted the careers of talent who would go on to join the A-list, like Letitia Wright ('Black Panther') and director Yann Demange (now making Hollywood films with Matthew McConaughey). And then, despite all the plaudits and the popularity… it was cancelled.
'I was vexed. I ain't gonna lie, I was fuming,' says Walters. 'I knew the power of the show and I didn't understand why they'd take something that everyone loved off the screen.' So began the outcry at its cancellation, orchestrated by Walters compiling reams of positive social media coverage to send to the production company. 'I was calling them up every day going, "Listen, this show has to come back!"' The original two series were picked up by Netflix. 'That really made it grow,' says Kano. 'Every day we were getting: "When's it coming back?"' Finally, Drake joined forces with the 'Top Boy' team to resurrect the show.
This time around, there's a third lead in the cast: Micheal Ward, an 18-year-old former model. He grew up a 'Top Boy' fan; when he moved into acting, he told his agent that he'd love to appear in the show.
'I was 13 when it came out,' he says. 'Me and my mates used to watch it, then talk about it at school the next day!' And continuing the show's tradition of casting UK musical talent (the orginal series featured rapper Bashy and grime artist Scorcher), season three sees Little Simz alongside Glastonbury breakout star Dave proving himself a brilliant actor. 'I thought he was the wrong casting,' admits Ward, 'that he was on the show just because of his name in the music industry. But when you see him, you're like, "Rah!"' Rumour has it that there was also very nearly another big-name addition to the cast. 'Drake was meant to have a role, but someone else had to take it as he was too busy with his tour,' says Ward. In fact, the megastar's involvement has been minimal, allowing the creative team behind the first two series to carry on as usual. 'The only time we've seen him is when came to an early read-through, which was a good sign: even the cast don't want to be at read-throughs!' laughs Kano. 'I think he just wanted to say a couple of words to tell us that he really believed in the show.' 'When he came it was like: "It isn't a joke! Drake really is involved!"' says Ward. 'I was so gassed, I would've started filming then and there if I could!'
'Top Boy' has a habit of redefining lives. To be with its three leads in the run-up to the release of the third season, you can see it happening right in front of you. Ward is a man clearly living a dream. He's all dazzling smiles, and is so determined to throw himself into today's photoshoot that at one point the intensely non-starry soundbites that drift over include, 'Excuse me, bro, is there a spare plug for my garment steamer?' Even his teenage stylist Del seems way less industry than you'd expect. "I'm basically his most stylish mate,' Del reveals. 'He called me, like: "I need you to put something together." We were in Westfield all day yesterday.'
Kano and Walters too. Kano's music might have made him a big name before 'Top Boy', but the show has given him new artistic breadth. He even improvises scenes. 'This guy writes his own scripts,' jokes Walters. 'There's what Ronan writes and then there's Kane's version.' 'If "Top Boy" hadn't come back, I probably would never have acted again,' Kano says. Even Walters, the most established actor of the three, has had his life altered. For years, he refused to appear in anything about urban criminality to avoid being typecast. But this show changed his mind.
'[I thought:] This is different, I'll jump back in for this one,' he says. It's paid off. He's spent 105 of the last 110 days making TV. Four days after wrapping 'Top Boy' he's filming season two of Sky One's 'Bulletproof'. He's co-created it with fellow Londoner and multi-Bafta winner Noel Clarke ('Kidulthood'). In fact, he's come straight here from a shoot that started at 5am. 'Busy day?' he laughs. 'I've had a busy 14 months!'
'Top Boy' even helped to rekindle Walters's music career, thanks to the ex-chart-topping garage MC's single 'Trouble (Top Boy)'. Ward cranks it up on the studio stereo. 'I'm playing his tune to see what he'll do!' he laughs. As a bashful-looking Walters brushes it off, shouting 'No songs by any of the cast!' it's hard not to be struck by the unlikely rollercoaster this show has taken these three on. The trailer for the new series was premiered on stage by Drake at the O2. They're creating a dynasty of young black British acting talent. And there's a good chance that they've made the most important TV show about London, ever. The new series covers the rise of 'county lines' drug dealing, where gangs leave the capital for towns with smaller police presences (Ward: 'We call it "going OT"!'), immigration and gentrification – from gangs co-opting hipster drug dealers to a scene about artisanal coffee shops.
'I cannot wait for people to see it!' says Ward, as the photographer's flash lights him up. 'I actually just cannot wait!' Neither can we.
'Top Boy' is on Netflix from Fri Sep 13.