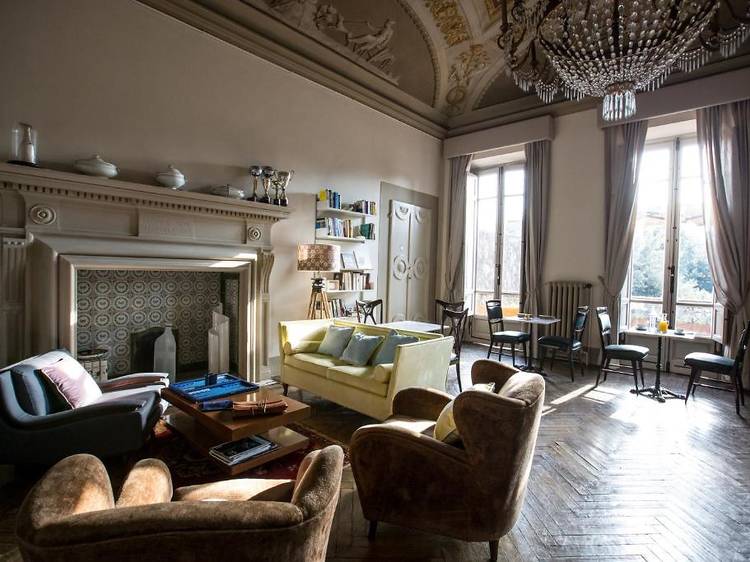 AdAstra is a truly special place. Overlooking the largest private garden in Europe, this nine-room hotel is in the buzzing Oltrarno district across the River Arno. The decor harmoniously mixes the decades for a serene look, and some of the rooms have roll-top baths. The mellow ambience is enhanced by a huge terrace overlooking the Torrigianni Gardens, where you can have a lazy breakfast or an aperitivo. Two of the rooms are in the garden, which adds an extra romantic touch to a hotel that's overflowing with them.
Mood? Grand luxury.
Location perks? Within a 10-minute walk from Pitti Palace and Santo Spirito Basilica.
Budget range? Fairly priced.