Heads up! We're working hard to be accurate – but these are unusual times, so please always check before heading out.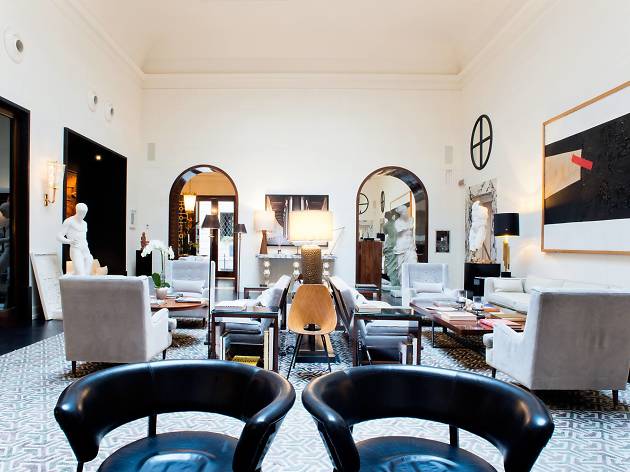 The 10 best hotels in Rome
Enjoy one of the city's finest stays with our guide to the best hotels in Rome, from boutique hostels to luxury lodgings in a historic convent
Looking for the best hotels in Rome? Once a city of polar-opposite accommodation options—exorbitantly expensive luxury hotels on the one hand, cheap pensioni of dubious cleanliness on the other—Rome now has the range of hotels you might expect in one of the most-visited destinations on the planet. But they are, on the whole, considerably more expensive than in other tourist hubs.
At the top of the market, chic boutique offerings with bars, restaurants and even shops attached are creating fierce competition to the large, often soulless, luxury chains, while older-style mid-range hotels and pensioni have been forced to upgrade to keep pace. Small, stylish B&Bs are ever more numerous, and some great deals are to be found in this sector.
Always reserve a room well in advance, especially at peak visiting times, which now means most of the year, with lulls during winter (January to March), and in the dog days of August. If you're coming at the same time as a major Christian holiday (Christmas or Easter) it's wise to book weeks, or even months, ahead and expect to pay full whack.
Looking for something more budget-friendly?
Prioritizing affordable accommodation without sacrificing any iconic Italian style will free up more funds for the tasty and cultural temptations around every Roman corner.