Heads up! We're working hard to be accurate – but these are unusual times, so please always check before heading out.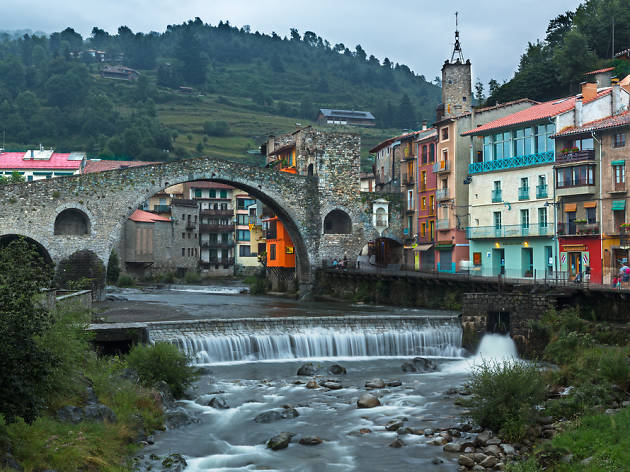 A weekend in the eastern Pyrenees
Spend 48 hours in this amazing area that's known in Catalan as the Pirineus Orientals to enjoy numerous outdoor activities and see amazing historical features
The attractions, both natural and man-made, of the Pyrenees are infinite. And it doesn't matter whether you go in the summer or winter: outdoor and cultural activities are always on offer.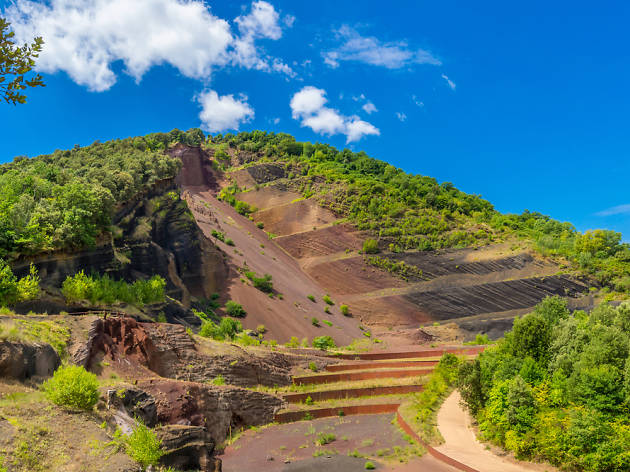 © CRISTIAN IONUT ZAHARIA
Start your getaway in one of the most unique counties ('comarques') in Catalonia: La Garrotxa. Covered with the remains of a multitude of volcanoes, the area is full of natural beauty and numerous villages worth visiting. We suggest spending the afternoon at the Museu dels Volcans (Volcano Museum), on the ground floor of Torre Castanys in Olot. This centre belongs to the Science Department of the Garrotxa County Museum (Museu Comarcal de la Garrotxa), and even though it's relatively small, it has a lot of detailed and up-to-date information about these natural features and their cousins, earthquakes.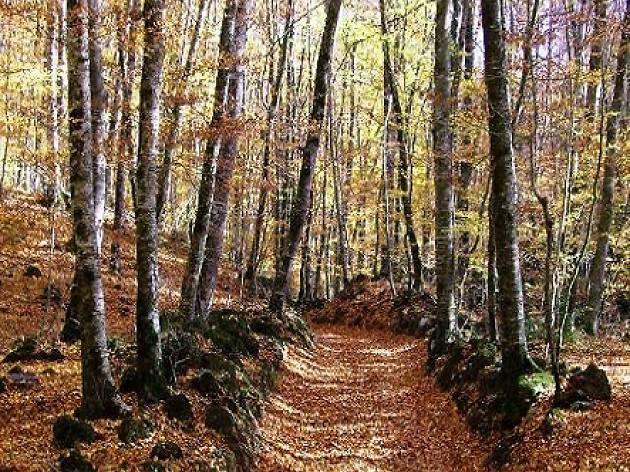 Once you've finished at the museum, head to the unique landscape of La Fageda d'en Jordà. You can spend a couple of hours wandering through the beech trees, and you should also make time to visit the La Fageda cooperative, which makes a popular range of yoghurts (18 types, in fact!) and other dairy-based desserts. You can see the facilities and the cows that belong to this organisation that has a significant number of employees with physical and mental disabilities.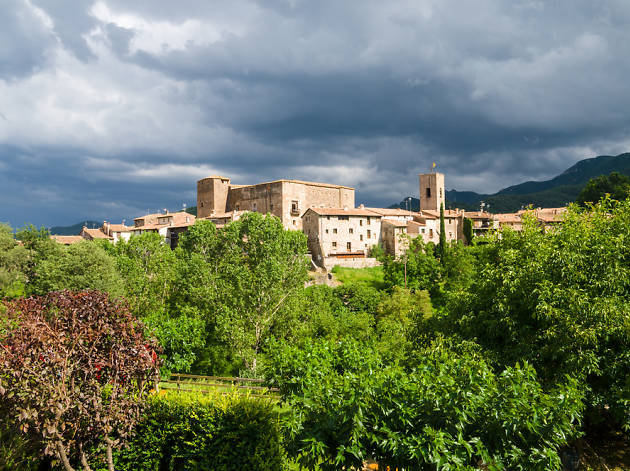 © Pabkov - shutterstock
Walking up extinct volcanoes is a great experience but it's not always easy to see the wood for the trees, and sometimes the natural surrounds means you can't really get a good idea of their shape. That's why we recommend seeing some of the local volcanoes from the air by flying over them in a hot air balloon. In Santa Pau you'll find Vol de Coloms, a company that can take you on your airborne adventure. It has to be said that observing volcanoes such as Santa Margarita from above is an incredible sensation. The journeys last between 60 and 90 minutes; afterwards you'll enjoy a great breakfast and receive a certificate as a souvenir.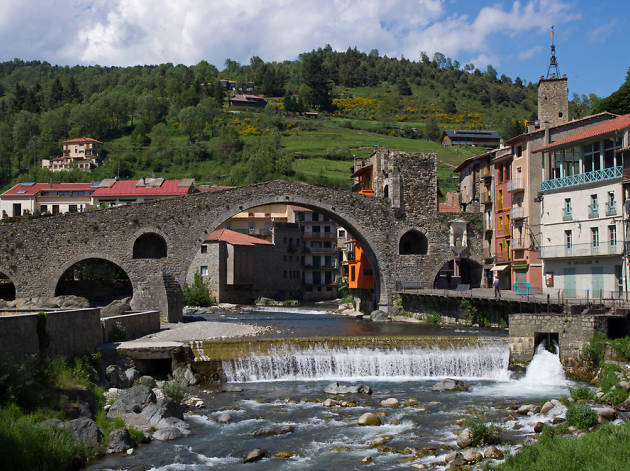 © Rafal Gadomski
Once your feet are back on terra firma, it's time to change county and head to Ripollès and, specifically, the town of Camprodon. This is the birthplace of one of the most prestigious Spanish musicians of all time, Isaac Albéniz, and you can visit a museum dedicated to his life and work. Situated closed to the house where he was born, and in front of a famous bridge across the river Ter, it features personal objects, scores, photographs, pianos that he used to compose some of his works, and even the bed that he took whenever he had to traval by boat to ensure that he would sleep well. Music lovers shouldn't miss a visit to this fascinating place.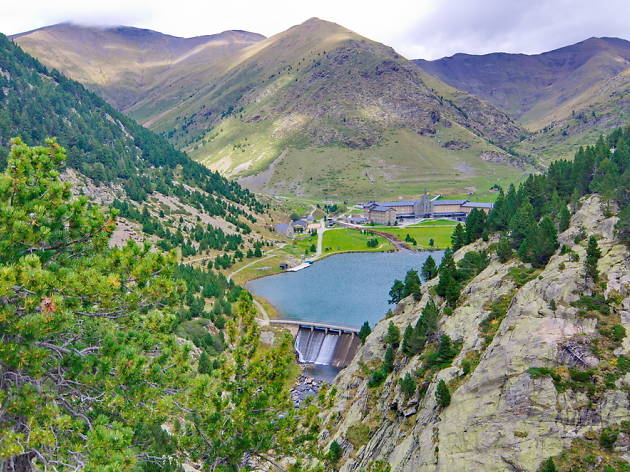 © dnaveh
This morning you went for a trip in a pretty unusual mode of transport, a hot air balloon, and this afternoon, you're going to try another less-than-common way of getting about, a zip train. The journey takes you from the town of Ribes de Freser to the Vall de Núria (which cannot be reached by car) and travels through a mountainous landscape (and a rise of more than 1,000 metres) full of photogenic views. Once at the Valley of Núria, take some time to see the sanctuary, lake and amazing natural setting, and perhaps try one of the different walking tours that start there.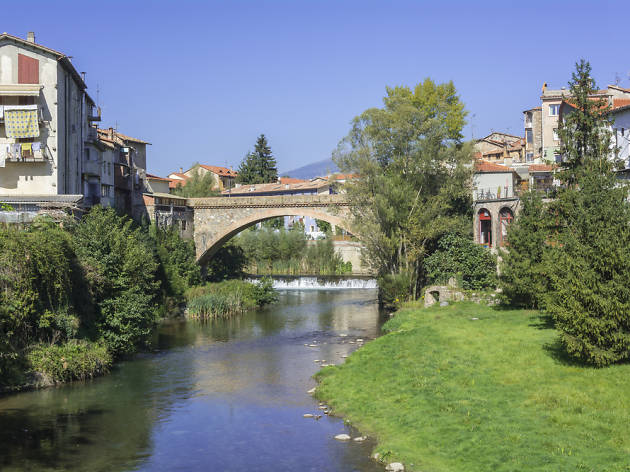 © Alvaro Trabazo Rivas
From Ripoll to Cadí Moixeró
Once you've enjoyed everything that Núria has to offer and headed back down with the zip train, it's almost time for dinner. However, first you should head to the Scriptorium in Ripoll, which explains the cultural history of this town that's the capital of the Ripollès county, and the relevance of its monastery not just for the local area but for the whole of Catalonia. You will also find out how the monks used to write with goose feathers, using these instruments to create beautiful documents. It's a great way to finish a day full of adventure and discovery.


The next day you should head to the outskirts of the Parc Natural del Cadí-Moixeró and the town of La Pobla de Lillet. Close by, you'll find the Jardins Artigas, gardens designed by a certain Antoni Gaudí. It often seems as though there were no limits to the imagination of the Catalan architect, and this charming space that dates from 1906 once more shows the truth in this maxim. Stones, water and vegetation are elegantly combined to create various atmospheres and elements, from bridges to sculptures and artificial caves.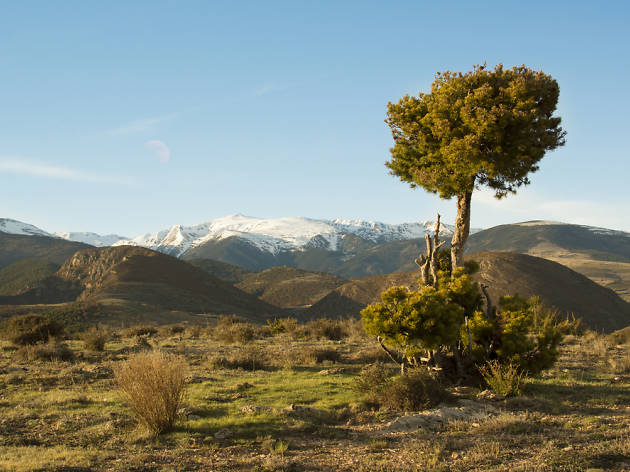 © albertraso
A few kilometres below Berga, on the road that runs from Cal Rosal to Olvan, you'll find Fuives, an international centre dedicated to the Catalan donkey; this reserve aims to protect and preserve this local species and also provide information about it. You can enjoy guided tours that let you see the animals ('guarans' or 'rucs') and, through audiovisual presentations and an ecomuseum, get to know the history of this race that not so long ago was at risk of extinction.
The final afternoon of your time in the Pirineus Orientals will be spent in the county of La Cerdanya, which is crossed by the river Segre from east to west. After your busy two days, when not stop off at Puigcerdà and head to the Schierbeck park for a relaxing walk around the lake? If you're travelling with children, they'll love to see the ducks and swans, play among the trees or even head out with you on a boat across the lake.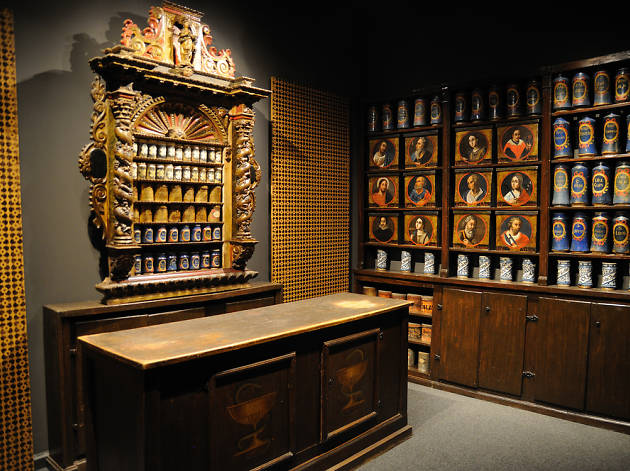 © Christian Bertrand - shutterstock.com
To round off your visit, take a trip to Llívia, a small town that you reach by crossing the French border; however, as it actually belongs to Catalonia, you'll find yourself crossing the border once more to get to it (this is a consequence of the 1659 Treaty of the Pyrenees, which stated that villages in the area would pass to France but Llívia was a town and as such remained part of Spain). Take a walk through its lovely streets and visit the church; you'll also find a few places where you can eat. However, the town's most famous feature is, without doubt, the farmàcia Esteve, considered Europe's oldest standing chemists; it's thought to date from the 15th century. It's been converted into a municipal museum and includes a valuable collection of boxes, pots, lab instruments and glass containers, as well as a library.