The best Airbnbs in Hamburg
Looking for a place to rent in the German port city? Take a look through our list of the best Airbnbs Hamburg has to offer.
Germany's second-largest city may have been founded as a trading hub on the estuary of the Elbe – but these days, Hamburg is more about beers than boats. Make no mistake, this city knows a thing or two about a good night out: it was recently voted in a Hostelworld survey as the world's best city for nightlife. But whether you're here for Hamburg's banging bars and nightclubs, or for something a little more sedate, you'll need a place to stay. And if you want to tread the Airbnb path, take a look through our list of Hamburg's best rental properties.
Recommended: the best hotels in Hamburg.
Hamburg's best Airbnbs
1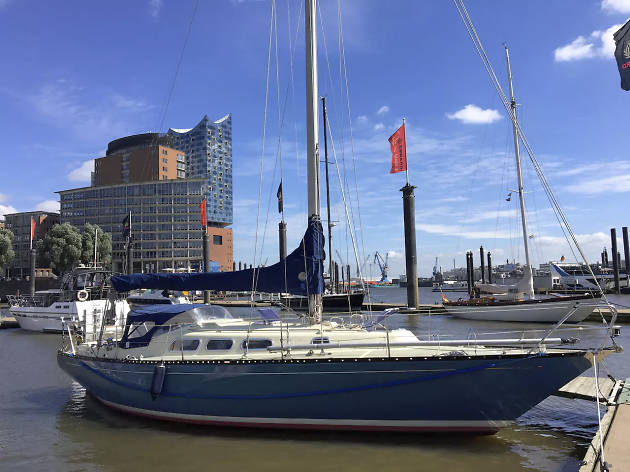 A houseboat in the harbour
The whole point of Airbnb is to stay somewhere a little different, and this certainly fits that mould. Only a short schlepp from the city centre it's parked up in an ideal location. Need somewhere with space? While a houseboat may not be your first choice, it actually sleeps five, has been fitted with all the essentials and has a fab view of Elbphilharmonie, too.
Image ©Airbnb
2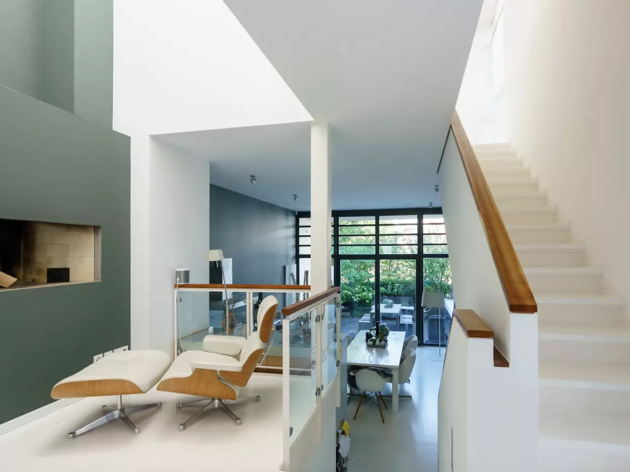 Designer pad on the Falkenried
A very swanky minimalist apartment on Falkenried, this place is all about the design. It's a gorgeous-looking flat with clean lines, a design-led feel and some very mod cons. The place sleeps two, so it's perfect for a getaway with your beau or best pal - especially if you want to experience a buzzing city escape. Contemporary and chic, there's a cute little garden, too.
Image ©Airbnb
3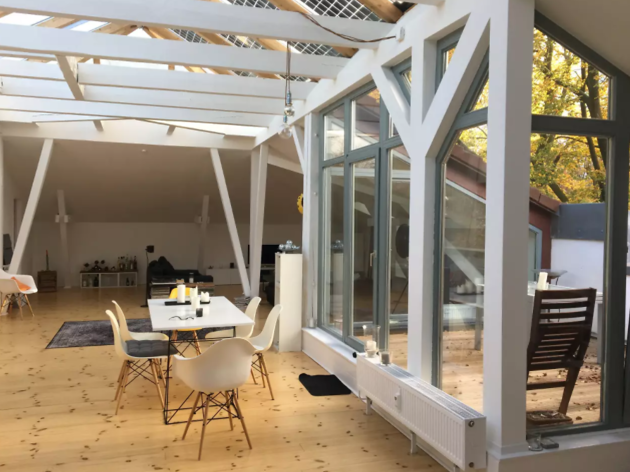 Airbnb
Awesome loft apartment in the heart of Hamburg
A gorgeous looking loft conversion with loads and loads of light. It's a design-led, open-plan self-contained apartment with a cracking little terrace, too.
Image ©Airbnb
4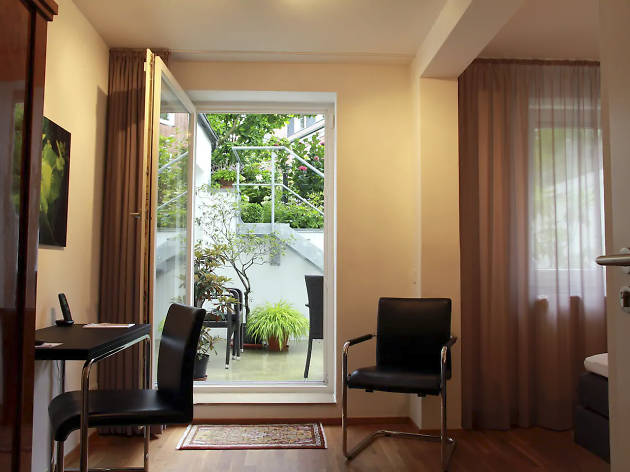 Altona apartment with a private terrace and parking
Here lies great design plus loads of room (enough, even, for four people), a garden and a parking space in the garage. The kitchen comes with a bunch of amenities too, including (and somewhat astonishingly) food, which is pretty handy seeing as an immediate dash to the shops can interrupt your holiday vibes. The location is right in the middle of Altona – this apartment's a beaut.
Image ©Airbnb
5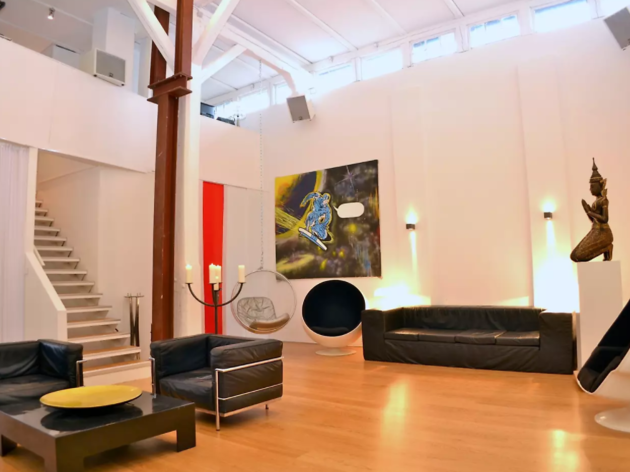 Airbnb
A massive loft apartment in The Schanzenviertel
This ever-so-trendy loft apartment is located in one of Hamburg's hippest neighbourhoods, with loads of great bars and restaurants close by. It sleeps four across two bedrooms (one on a very cool-looking mezzanine) and there's bucketloads of space too. For those with a penchant for design, you'll also find some pretty trendy furniture too, including a hanging chair and circular bath for taking the stress off post-city exploration.
Image ©Airbnb
6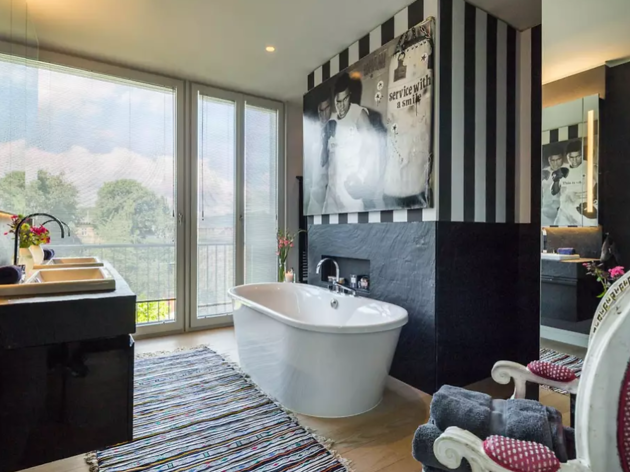 Penthouse with two terraces
Yep, two terraces. If you can't be greedy when you're on holiday, when can you be? Plus you're two minutes from Lake Alster, the interior is very cool (with a great free-standing bath in one of the en suites, by the way) and there are arty bits and a little bit of bling.
Image ©Airbnb
7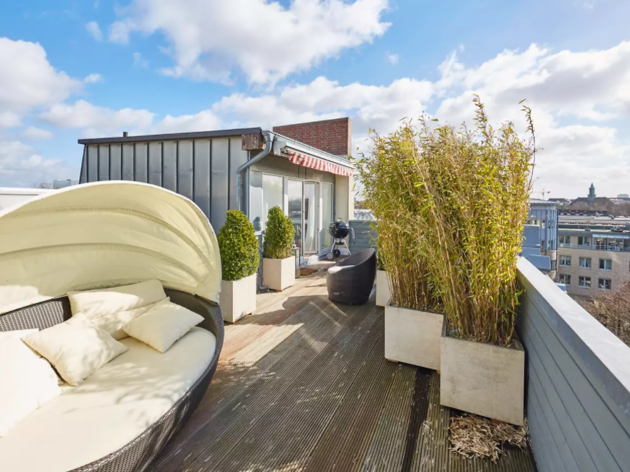 Airbnb
Hamburg apartment with views
The big selling point of this lovely Airbnb duplex is the view over the roofs of Hamburg, best enjoyed from the comfort of its covered sofa on the rooftop terrace. There's a TV and music system up there too, just in case you fancy a party.
Image ©Airbnb
8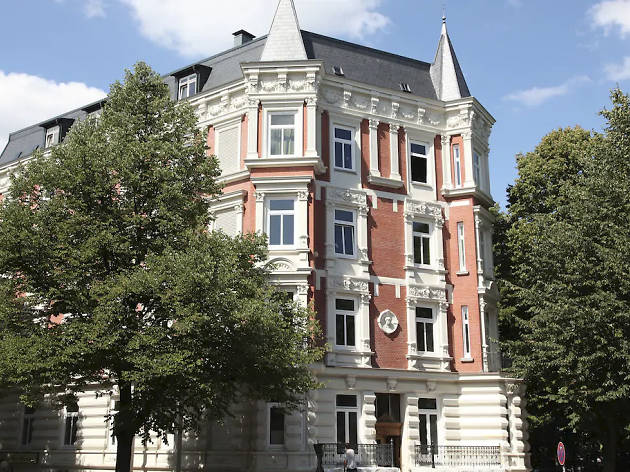 One bedroom flat overlooking Lake Alster
Stay in a historic old red-brick in a prime location. Not only is the city centre five-minutes' walk away, the lush Lake Alster is only a two-minute walk. You're practically on the waterfront. The interior is all parquet floors, fresh flowers and slick design too.
Image ©Airbnb
9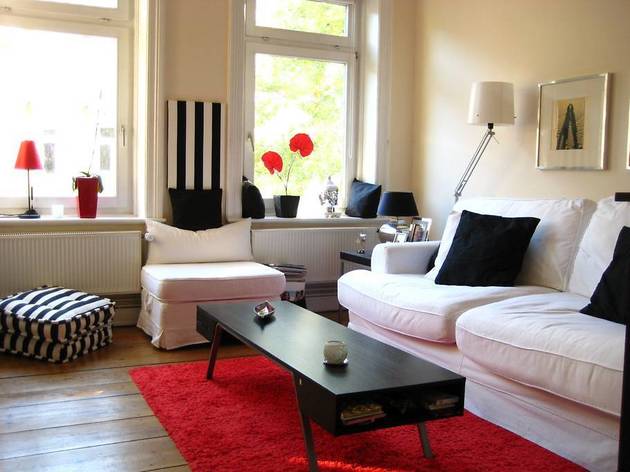 Renovated apartment in Ottensen
This three-bed apartment, located in a nineteenth-century building, was renovated in 2010 and is cosily decorated. The balcony offers a view out on to the Ottensen district of Hamburg, where you'll find you'll find lots of trendy shops, boutiques and bars.
Image ©Airbnb
10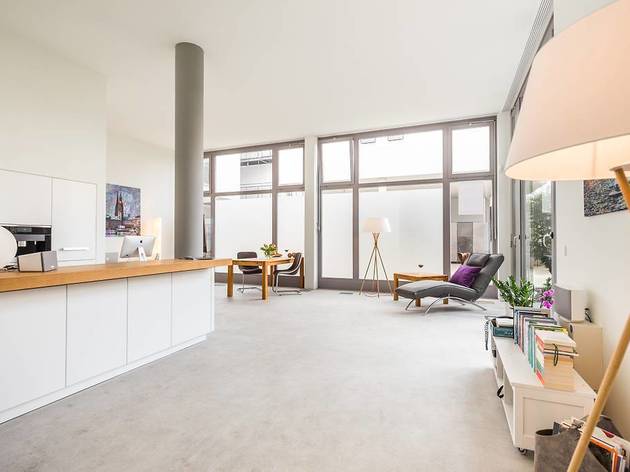 Minimalist loft near the Alster Lake
The Alster is the glittering, picturesque centrepiece to Hamburg – and one that many locals want visible from their windows. Which is what you'll get with this large, slick, minimalist loft, whose large windows let plenty of sunshine in alongside the views of the lake.
Image ©Airbnb
Show more
Check out Hamburg's best attractions
Navigate your way through the canal-dotted city for a strong dose of culture, history and no-holds-barred nightlife